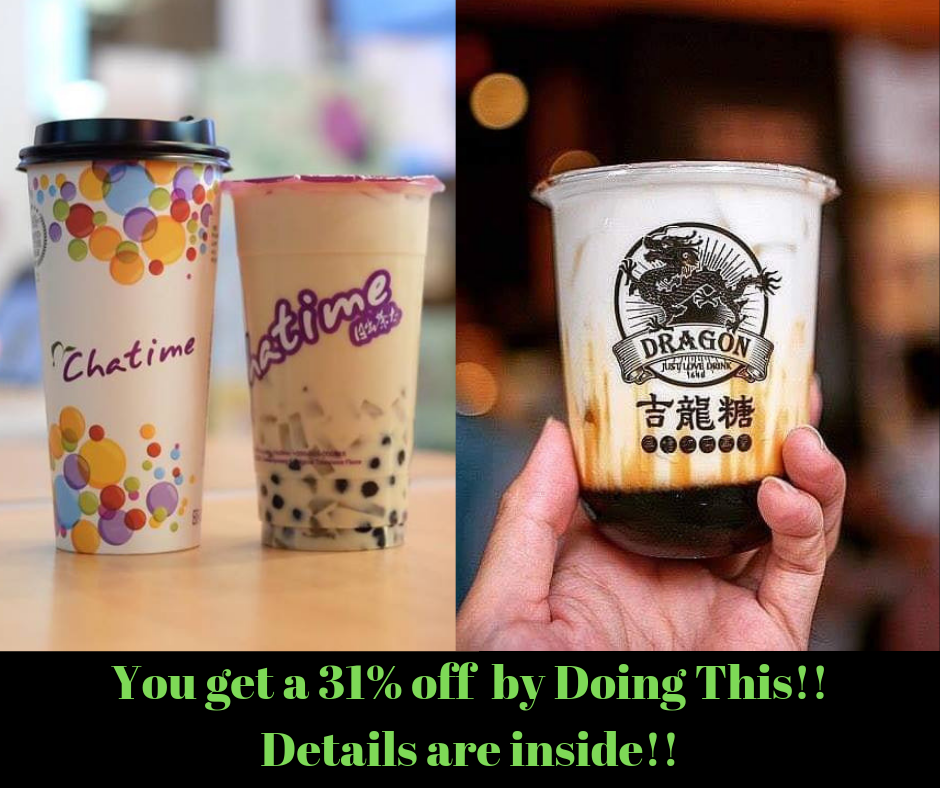 What's better than getting good discount for the food you like? Of course nothing beats that la? Summore it's 31% off le .. if you don't want than you must be one really crazy person!
So what's this 31% off la? Is this a scam or something? 100% it is NOT!!! This is a legit promotion from Maybank QRPay. YES!! Maybank la .. and it's not a scam fo sure la … Aside from using the Maybank QRPay, you need to use their promo code (JUN31) in order for you to get this 31% special discount.

And what's better is that there are lot of participating merchant also. Serious one! Not just on food but also you can upgrade your electronics at ESH Electrical, immerse yourself in a virtual reality game at VR Lab, or check off your bubble tea bingo at places like Chatime, Chatto, Cha Wan Jia Tea Bubble, JLD Dragon and so much more!
If you want to know, here is the lists of the full merchant:
Amphawa Thai Tea & Co
Answer Tea
Bakers Fellas
Bealeaf Cafe
BP Healthcare (Klang Valley area only)
Brownies Bar by Accidental Bakers
Burnt
Butter + Beans
Cempaka Sari Florist
Cha Wan Jia Tea Bubble
Chatime (selected outlets only, please refer to the T&C)
Chatto (Sunway, Setapak, Sri Petaling, Cheras)
Cojiiti
ESH Electrical
Food Foundry
Fox Tea
Fresh Burnt
Good Day Good Time Tea
Ground Eatery
Hercaa
Instea
Jasmina Collection
JLD Dragon (SS15, Puchong, Cheras)
Jubah Royale
Kuro Japanese Steamboat
Kuro Teppanyaki
La Bodega
Lego Certified Store
Lim Fried Chicken
Lovy Pharmacy
Lucky Tora
Meme Tea & Coff (Plaza Arkadia)
Moge Tee
Moomin Bubbles (Sunway)
Muyoo Malaysia
O Gok Cha (MyTown)
Obag Malaysia
Panntea
Pelita Nasi Kandar
Perfect Ice
Pit Stop Bar
Pizza Mansion
QR Tea Lab
Rage Coffee
Restoran Bintang Bistro
Restoran Daun Kesom
Restoran Mad Ayam Kampung
Royal Kenko
Royaltea
Scholl Malaysia
Shake Shake
Sofflé
SugarMummy Boba
Taione
Tanamera
Tayo Bowl
Tea Amo Malaysia
TeaAroi
The Black Whale
The Rhythm Lab
The Whalet Tea
VR Lab
Wow Cow Fresh Beef Hotpot
Yumcha Tea Bar
Wah liao eh …. about 64 merchant … how crazy is that and there are variety of products that you can get 31% discount off. Seriously no joke!
Oh yah .. just one thing to let you know as well is that this is a limited time promotion where it's only valid till 11th July 2019. That's about 2 weeks away la but still … use it earlier so that you can get more savings mah .. why wait till last minutes.
Also again good promotion sure have terms and condition one. You can read the details here.  Not complicated terms & condition. Easy job to fulfill la …. So make sure you act fast fast, else you will be left behind 🙁