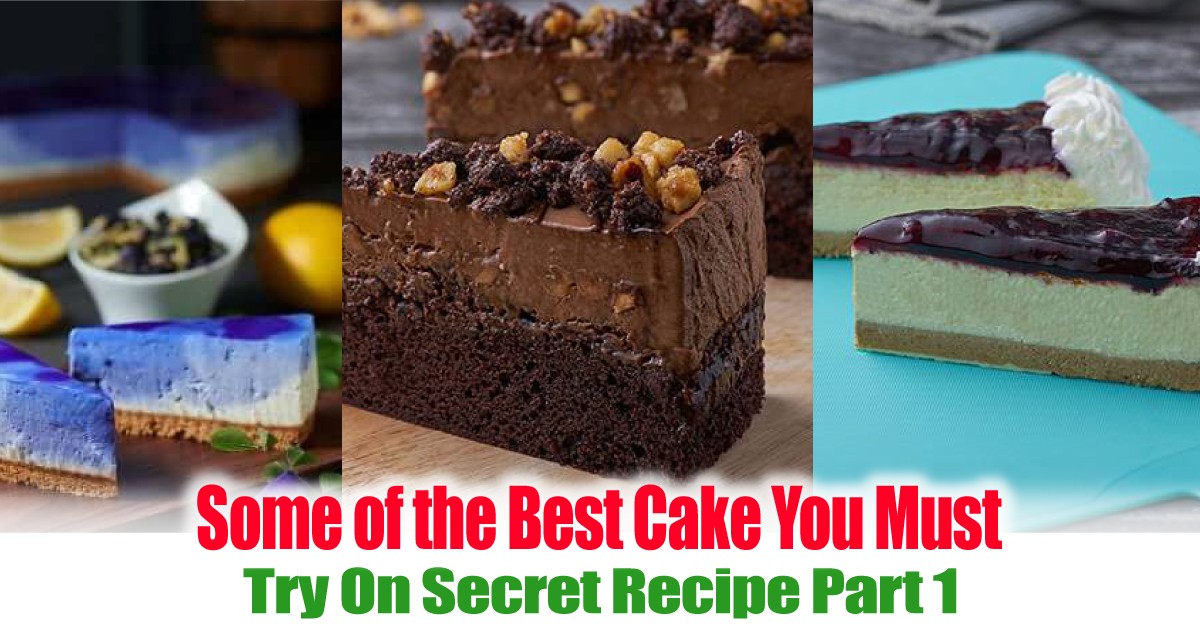 Some of the Best Cake You Must Try On Secret Recipe Part 1
Among the many cake brands, the local brand Secret Recipe is one of the favorites of Malaysians. But every time we went to Secret Recipe, the dazzling selection of options made us wonder which flavor to try for a while, and ended up buying the most popular Chocolate Indulgence cake. A Twitter user, Izzah Atirah, who was a former employee of Secret Recipe, shared with everyone on her social media 15 cakes you must try in addition to Chocolate Indulgence. This post triggered a heated discussion among netizens and was retweeted by 20,000 people! Let us take a look!
Absolute Chocolate
This may be the cake with the most chocolate ingredients among all chocolate cakes, with the sweet but bitter taste of rich dark chocolate.
White Chocolate Macadamia
This is the only white chocolate cake with a vanilla flavor. If 5 stars is a perfect score, she gave this cake 3 and a half stars because she prefers chocolate and cheesecake.
Boston Chocolate Cake Boston Chocolate Cake
This cake was so delicious that she unexpectedly, with the aroma of oranges, it was very delicious!
Signature Tiramisu
Secret Recipe has 3 coffee-flavored cakes, this is her favorite. If you don't like coffee, but still want some coffee, you can try this cake!
Chocolate Odyssey
Those who like to eat Ferrero Rocher chocolate should try this cake because it has a delicious hazelnut flavor!
The Red Velvet Cake
This cake is actually a sponge cake with a layer of cheese cream and almond slices on the outside. Although it has a creamy layer, eating this cake will not make you feel tired.
Hokkaido Triple Cheese
This cake is suitable for those who like cheese because it has three different layers of cheese, which is very delicious!
(Picture/secretrecipe)
New York Cheese Cake
This cake has a classic taste and is very suitable for those who are not addicted to sweetness because it is not too sweet and it is suitable for various occasions.
After reading the cake introduced, we no longer need to stay at the counter for a long time in the future, and make choices faster! Try a variety of different flavors of cakes! Remember to check out the part 2 too!