Watsons offers great bargains deals for members. Spend RM100 or more and get an RM50 discount, or spend RM50 and get an RM20 discount. Offer valid till June 17, 2021.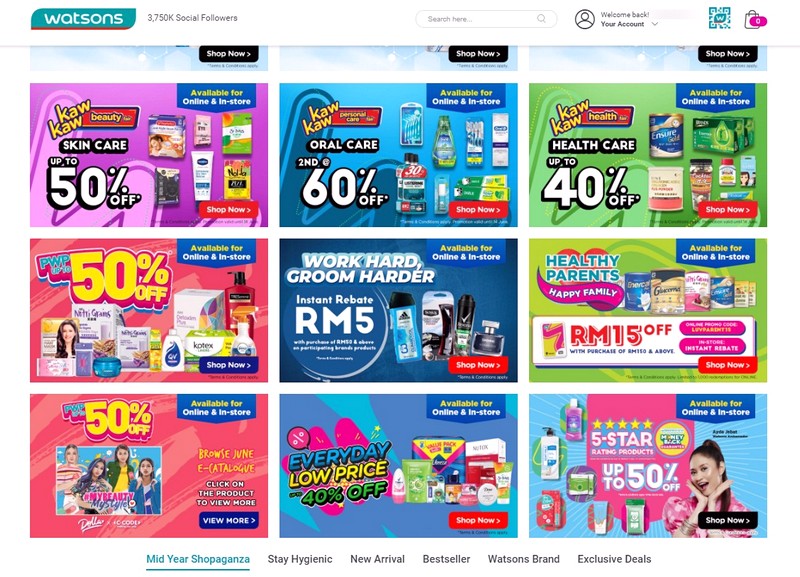 Watsons members will receive complimentary RM50 or RM20 discount coupons from now on. If you spend RM100 or more, you will receive an RM50 discount; if you spend RM50 or more, you will receive an RM20 discount.
Watsons will send the discount vouchers code to members through email. Remember to check your email when you signup as a Watsons Member and link your Watsons Member Card; you'll find the discount coupons code in your inbox.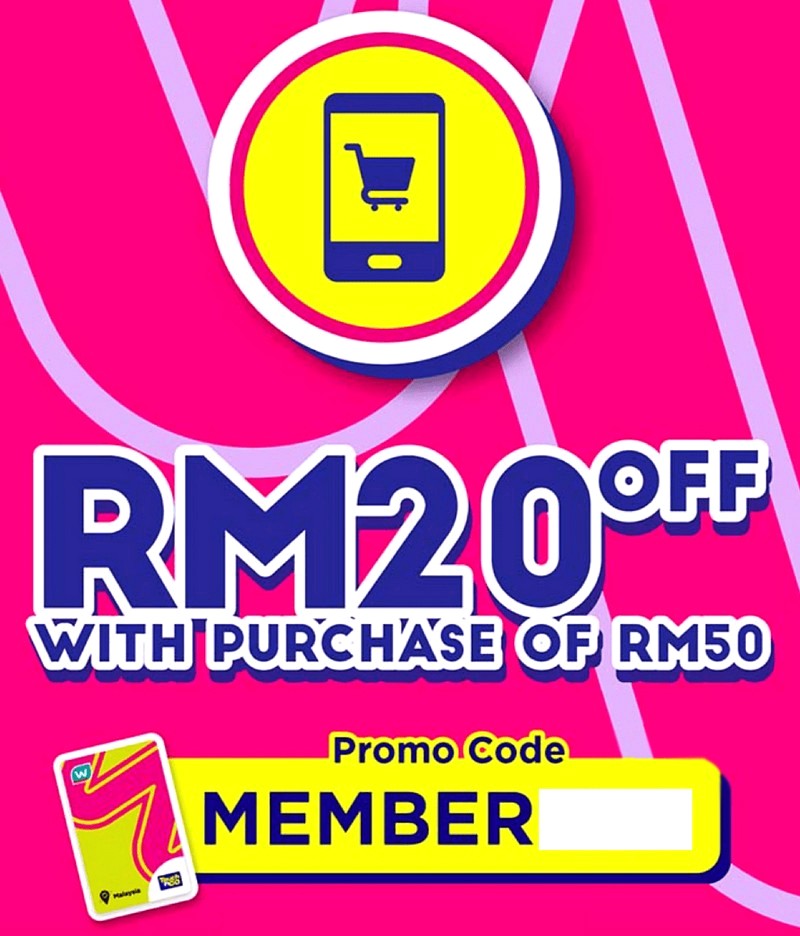 Existing members only need to download the Watsons app and add their existing Watsons Member Card, after which they should check their registered email for the discount promo codes.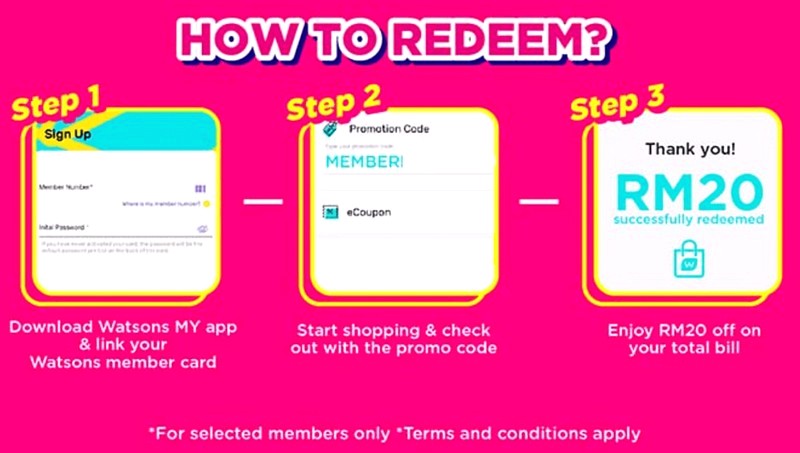 How to Redeem the Discounts Voucher Promo Code at Watsons Malaysia:
Step 1: Download Watsons MY App & Link Your Watsons Member Card
Step 2: Start shopping & check out with the Promo Code
Step 3: Enjoy RM20 off on your total bill
To enjoy an RM50 or RM20 discount, members only need to go to the Watsons App or https://www.watsons.com.my and enter the discount coupon Promo Code while making payment. This offer is only valid till June 17th, so don't miss out!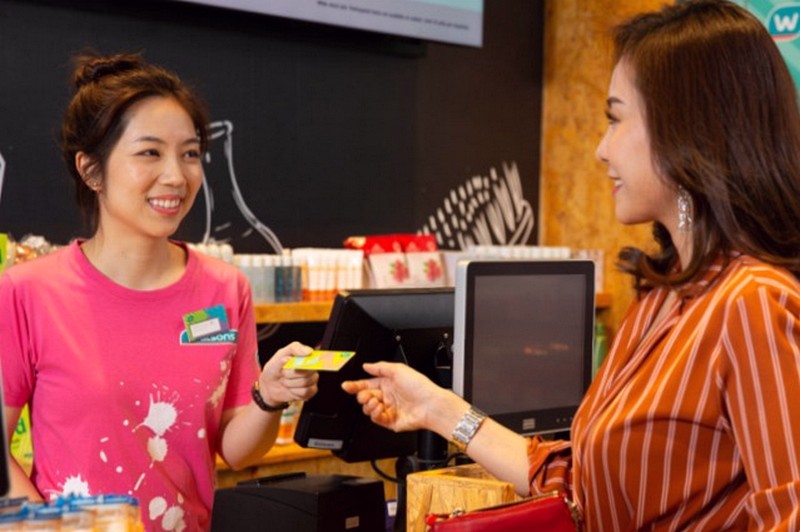 Date: From now till 17th of June,
You will receive a Promotional Voucher Code for RM50 or RM20 discounts via your Watsons Member Registered Email.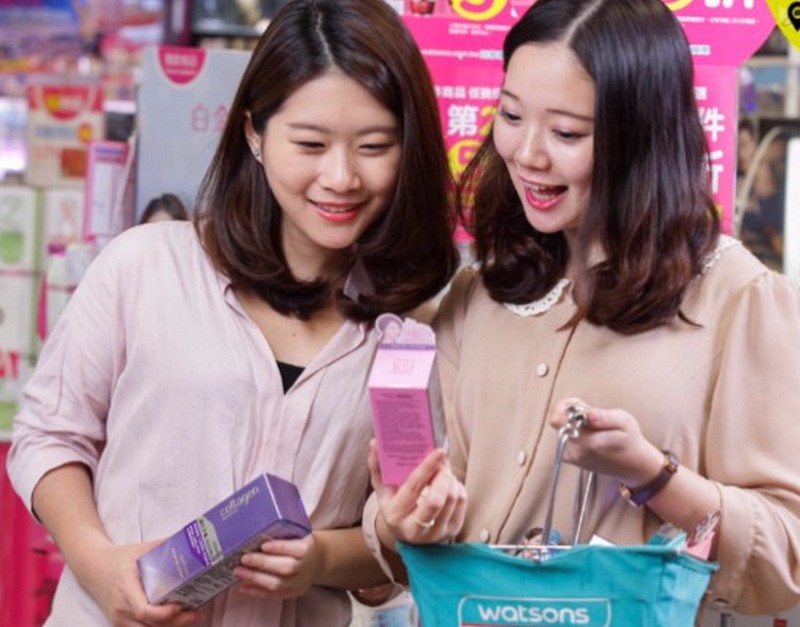 Check out more at Watsons Official Website. Discover new skincare, cosmetics, personal care, and other items, as well as deals and promotions. Watsons has a wide selection of top health and beauty brands at a low price. Save more money by using a coupon code available on the internet. Personal-Care. Coupons and promotions. Cashback Offers.