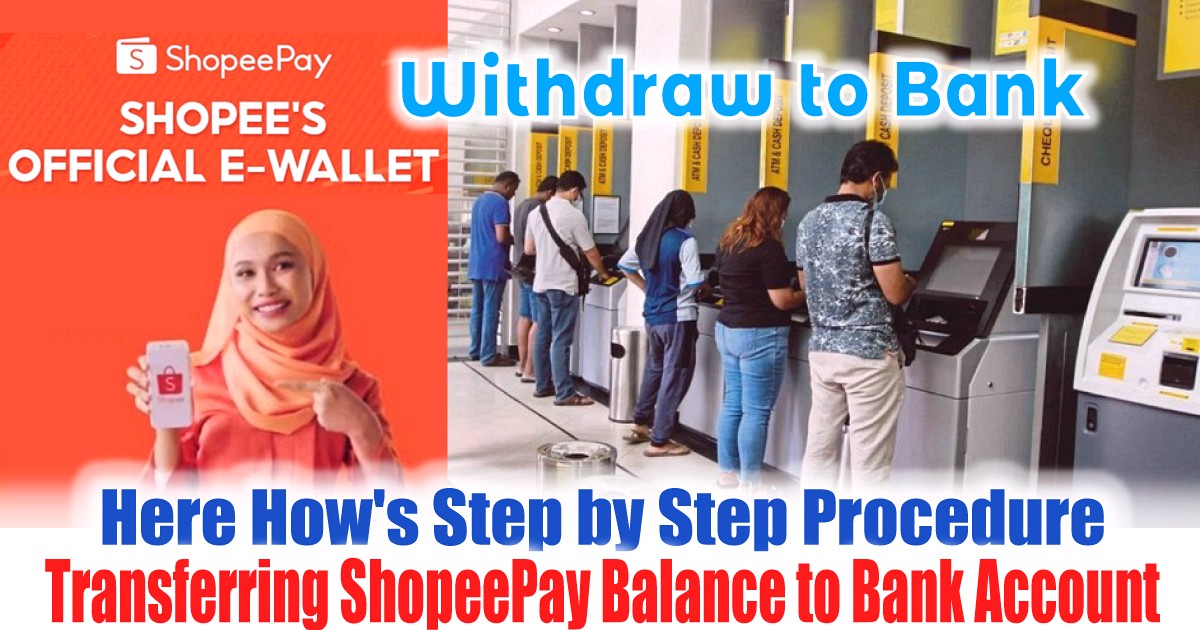 Before making a payment with the ShopeePay e-wallet, the user must first reload the e-wallet. If you still have funds in your e-wallet after that, you can choose to transfer them back to your bank account. Let us guide you thru step by step How you can transfer money from ShopeePay Credits Balance into your bank account!

If you want to withdraw your ShopeePay balance, make sure your ShopeePay Bank Account is up to date. The procedures to add a bank account in ShopeePay may be found in the article "How do I add a bank account in ShopeePay?" Please be aware that verification of your bank account using ShopeePay may take up to 24 hours.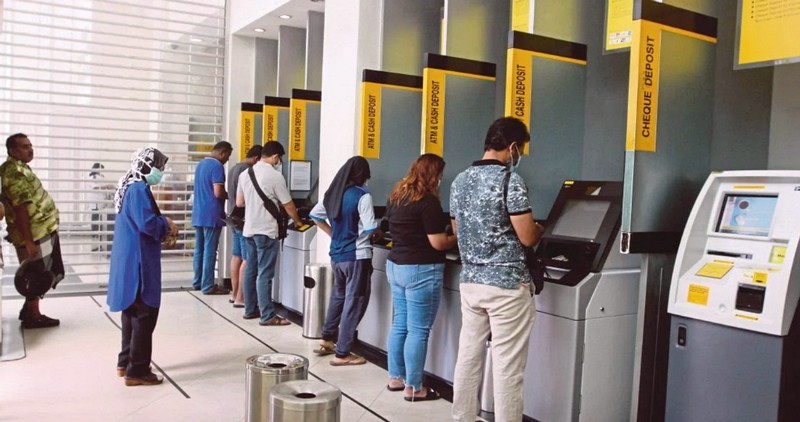 What is the procedure for transferring our ShopeePay balance to the bank account?
1. Go to ShopeePay > Withdrawal.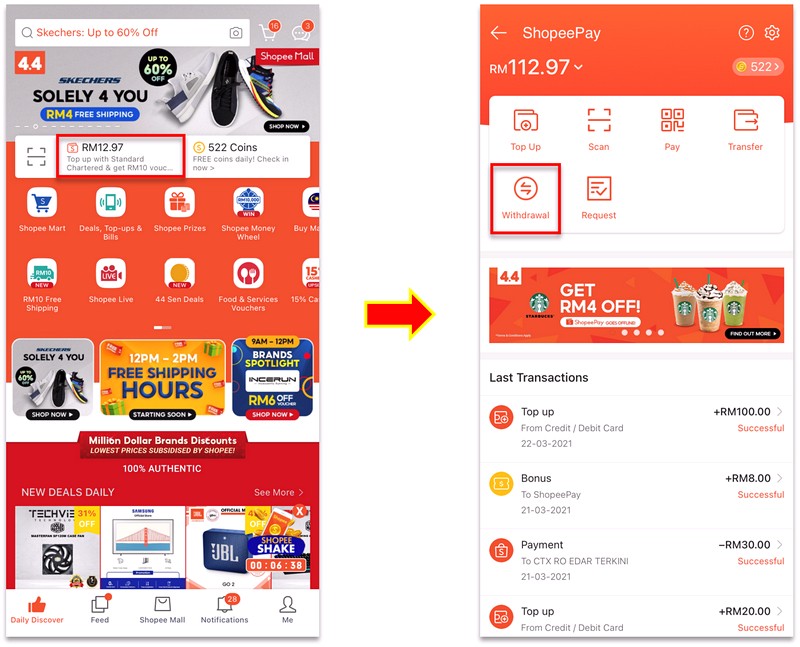 2. Then, you may click on 'Add' to add a new Bank Account if you haven't already. Kindly fill in your Bank Details accordingly and click Next. You will then be presented with the Confirmation Page in which you may click Done. Your Bank Account may take up to 24 hours to be verified.
3. Once your Bank Account has been successfully verified, you may select your preferred Bank Account for withdrawal followed by the desired withdrawal amount. Click Next upon confirming the withdrawal details.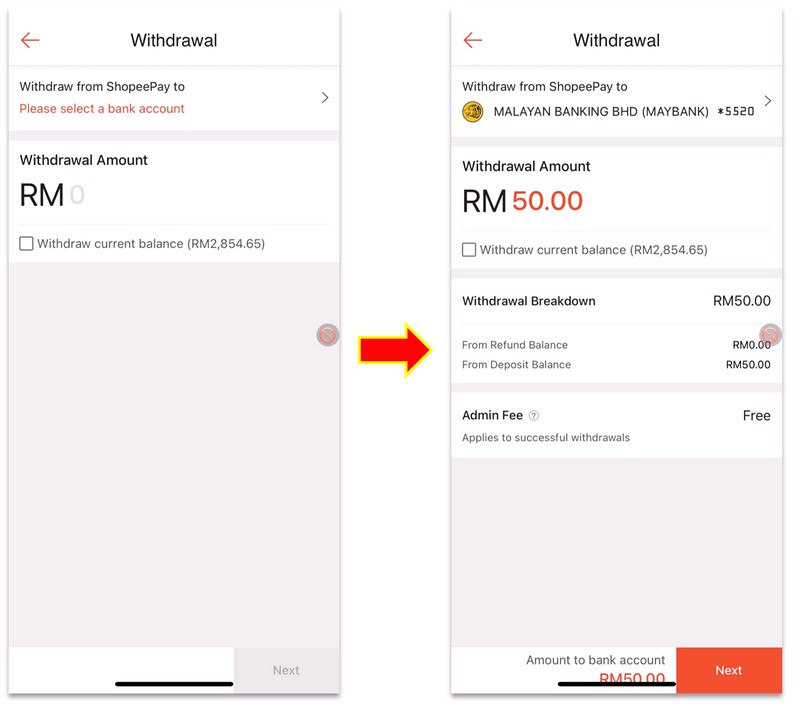 4. Tap Confirm to finalize the withdrawal. You may be asked to verify your Withdrawal via Touch / Face ID. Finally, you will be greeted with the 'Withdrawal Details' page. All successful withdrawals could take anywhere from 1 – 3 working days so kindly be patient while we process your withdrawal.
---
Refer your friends to join Shopee. Get rewarded with 1,000 Shopee Coins once your friend has completed their first purchase on Shopee App using your referral code.
To refer a friend, follow these steps:
1. From your 'Me' tab, click on 'Refer a Friend'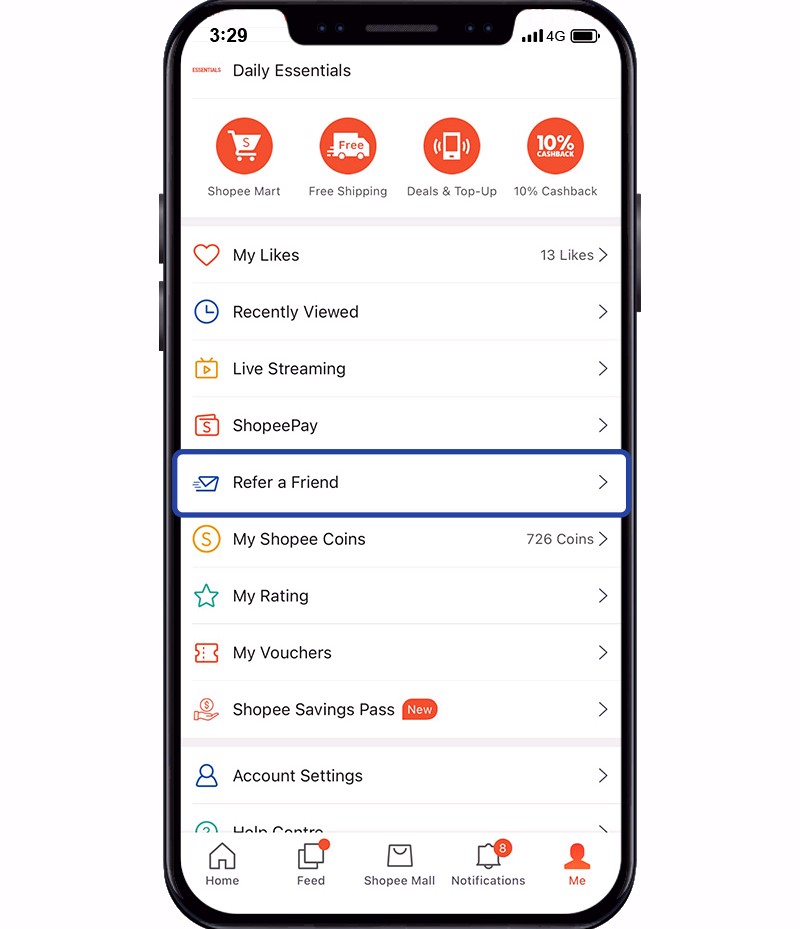 2. Share your Referral code with your friends. Your friend can use your code to get a 25% Coins Cashback voucher with no minimum spends during checkout to earn up to 1000 Shopee Coins.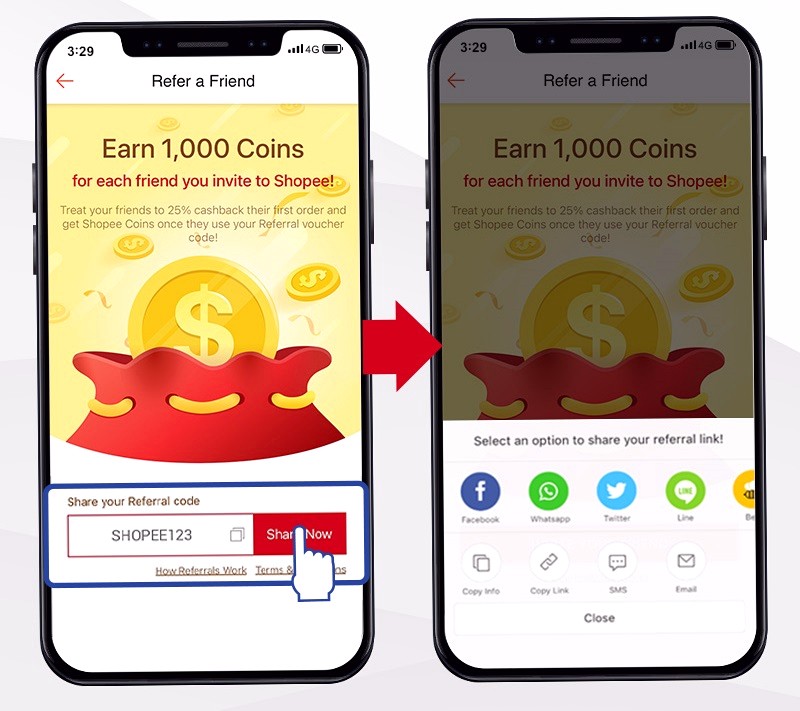 3. Once your friend makes an order with the 25% Coins Cashback voucher, you will get 1000 Shopee Coins upon completion of the first order. Check the Refer a Friend page to view your Referral History.
---