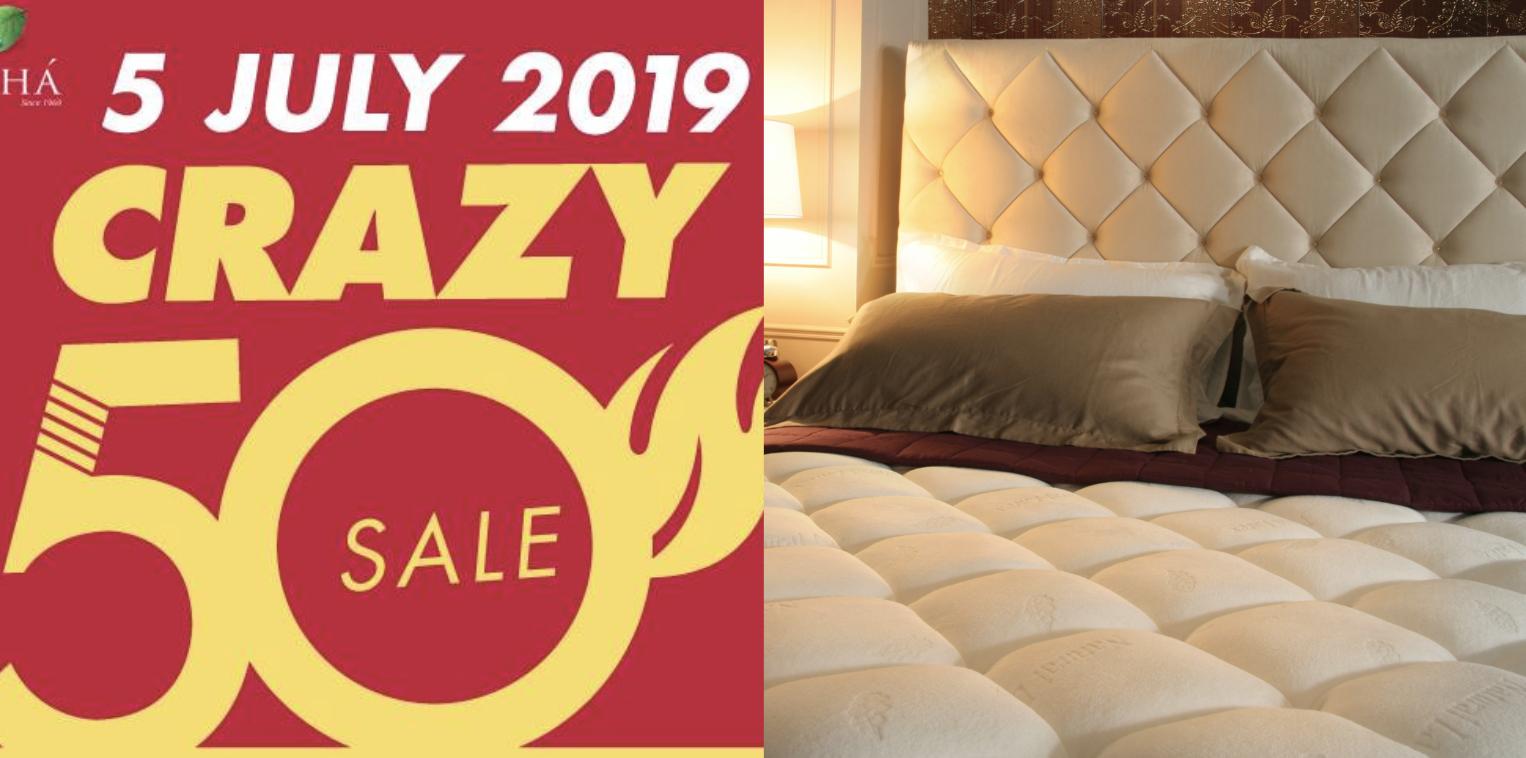 If you're one of those people with bad panda eye, then you need to get a new pillow and sleep better!! There is no better time than now to buy new pillow as …
Getha is celebrating the 50 year with a CRAZY 50 SALE! How crazy is the sale? You can get yourself 100% Natural Latex Pillow at nly RM50 (normal price RM339)! Nope, you are not dreaming cause you haven't got their super comfy pillow yet!
But this CRAZY 50 SALE is a 50-minute event where you can buy the pillow for just RM50. Better still, there is not just 1 pillow to choose from but there are multiple type of Getha pillow that you can choose from!! If you're in then here is the promotion details: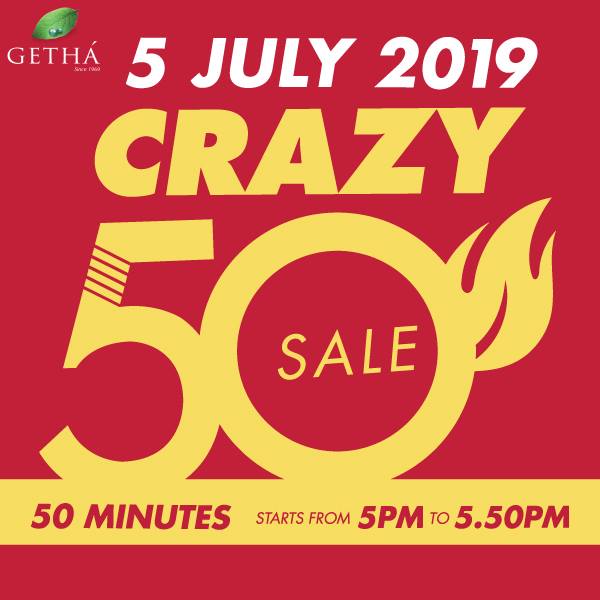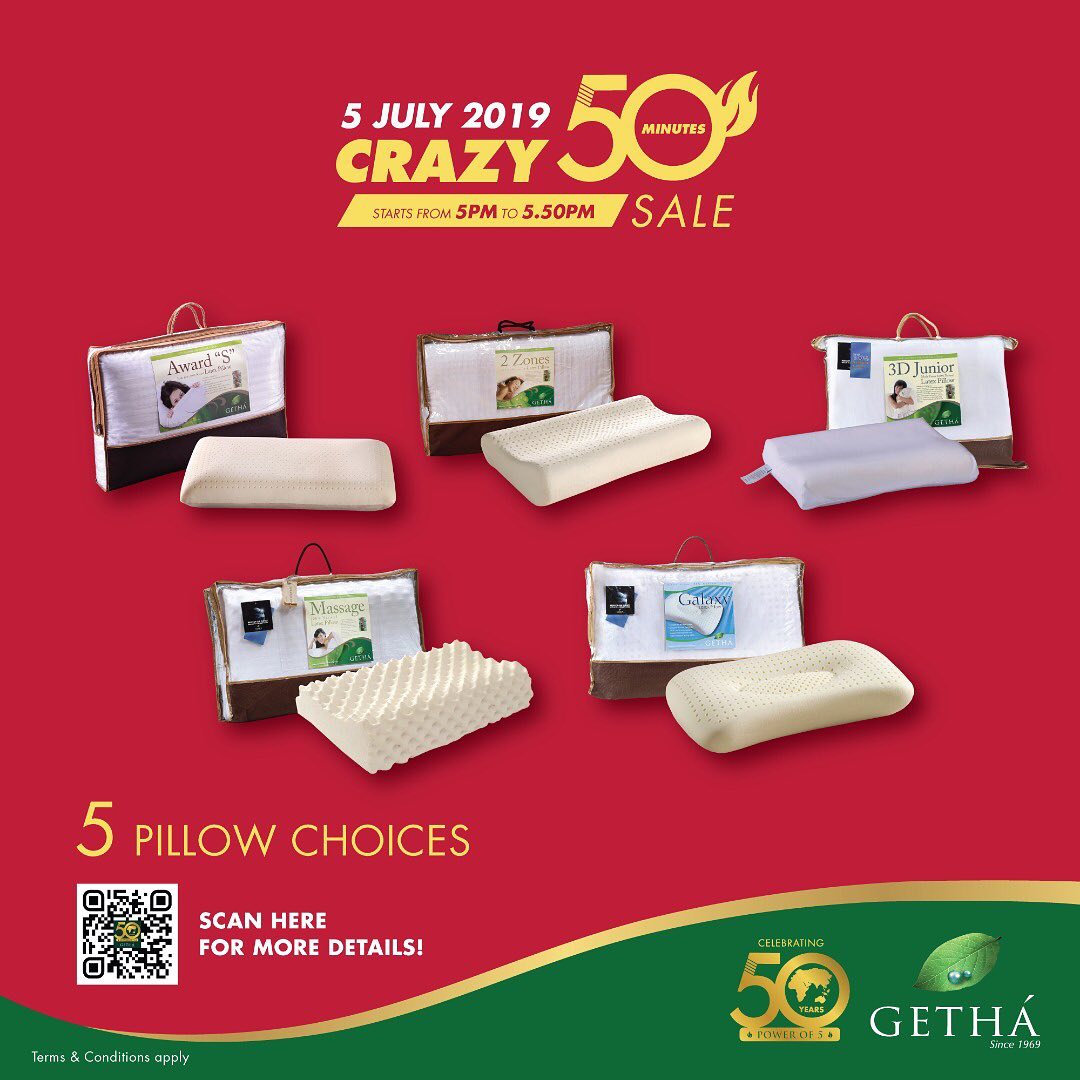 Promotion Date: 5th July
Promotion Time: 5:00PM – 5:50PM (50 minutes)
Promotion Location: Listed as below
There are some important things that you need to take note:
Cash payment only
This is on first come first serve basis
Last payment accepted at 5:50PM
Limited to 2 pieces pillow per person
Grab and go, no testing!
If you're one of those people who are too busy and can't make it on the above date and time, worry not as we also have another alternative for you. You can do a pre-order on 3rd and 4th at 5:00PM. You can check out the detail on their website here. You can pick up your pre-order pillow on the 5th July from 12:00PM till 4:00PM at the below location: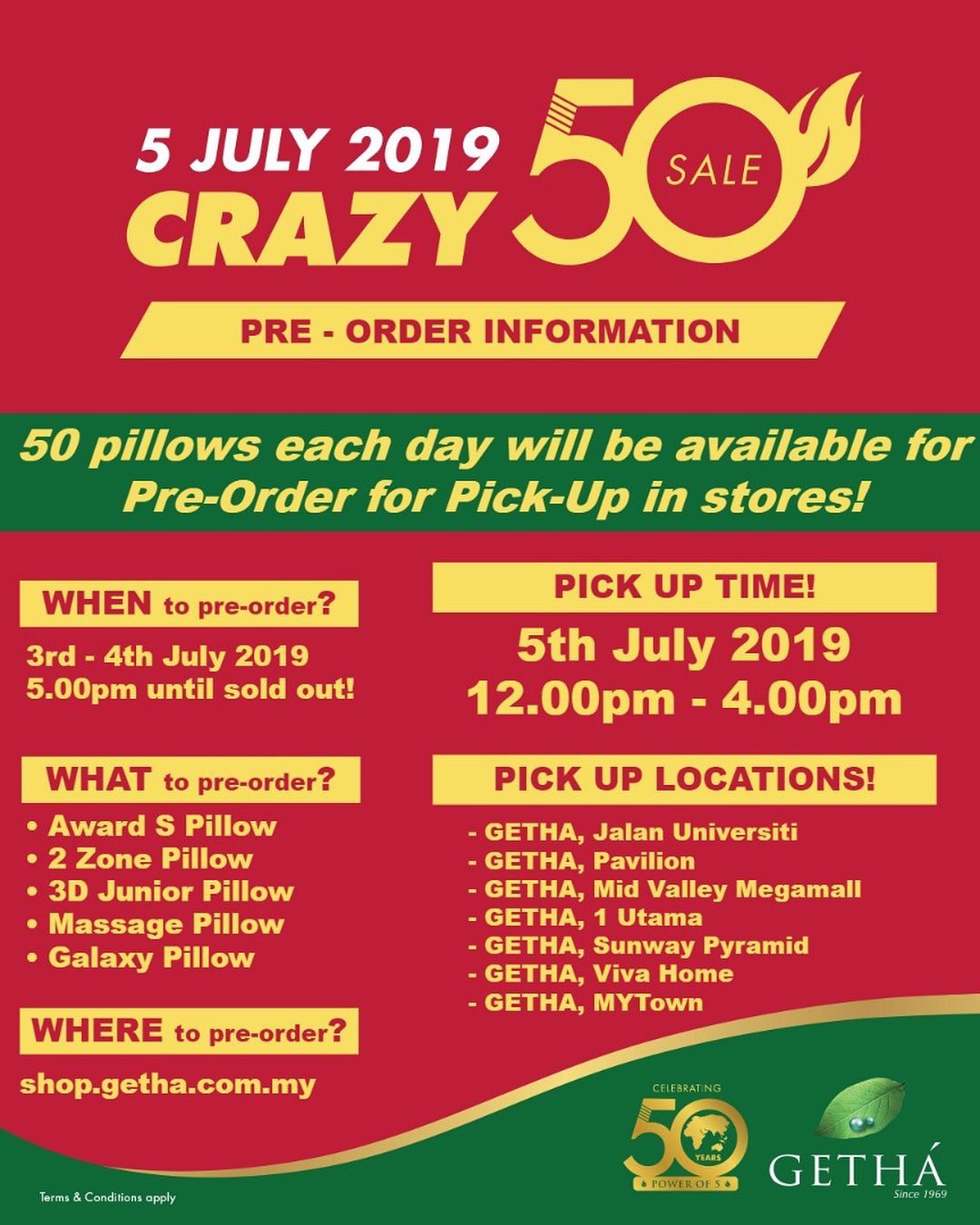 Take note that the pre-order is only applicable for Klang Valley area only!
So what you waiting for? Make sure you don't miss this out especially if you're one of those guys that can't sleep well. Time to get a better sleep with this great solution!