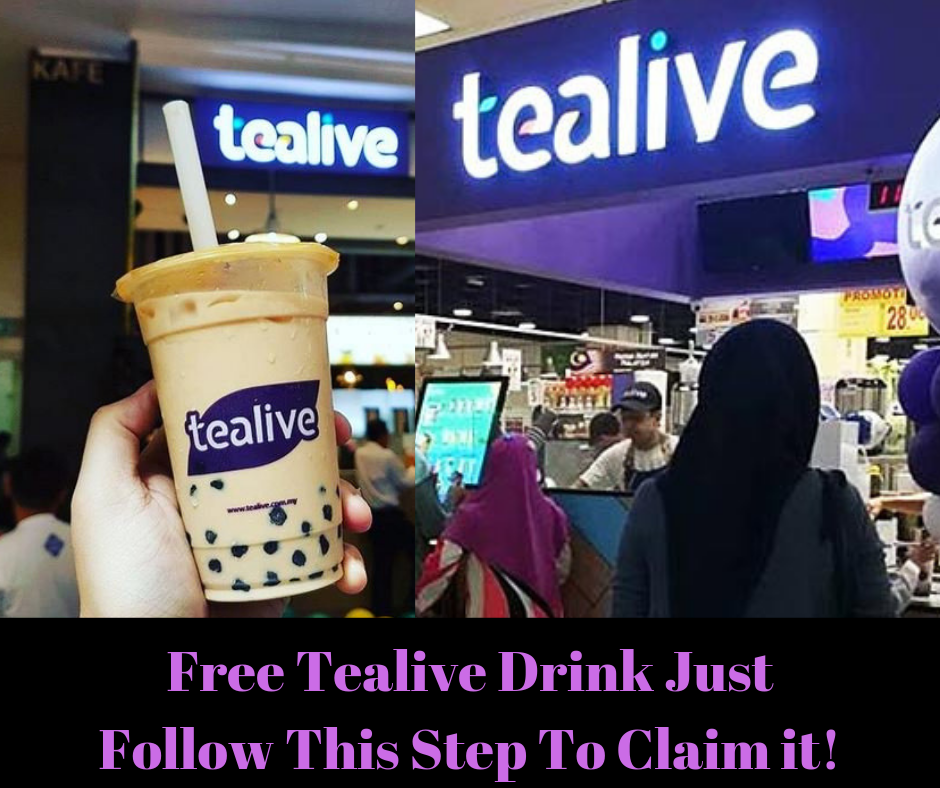 Who doesn't lover bubble tea? Guess everyone do. So here is a special shout out to all the bubble tea lovers!! You are eligible for a free Tealive drink!!
Sure boh? So good? What's the occasion la? Nothing much but just that Tealive & Boost just want to free you a drink with one condition.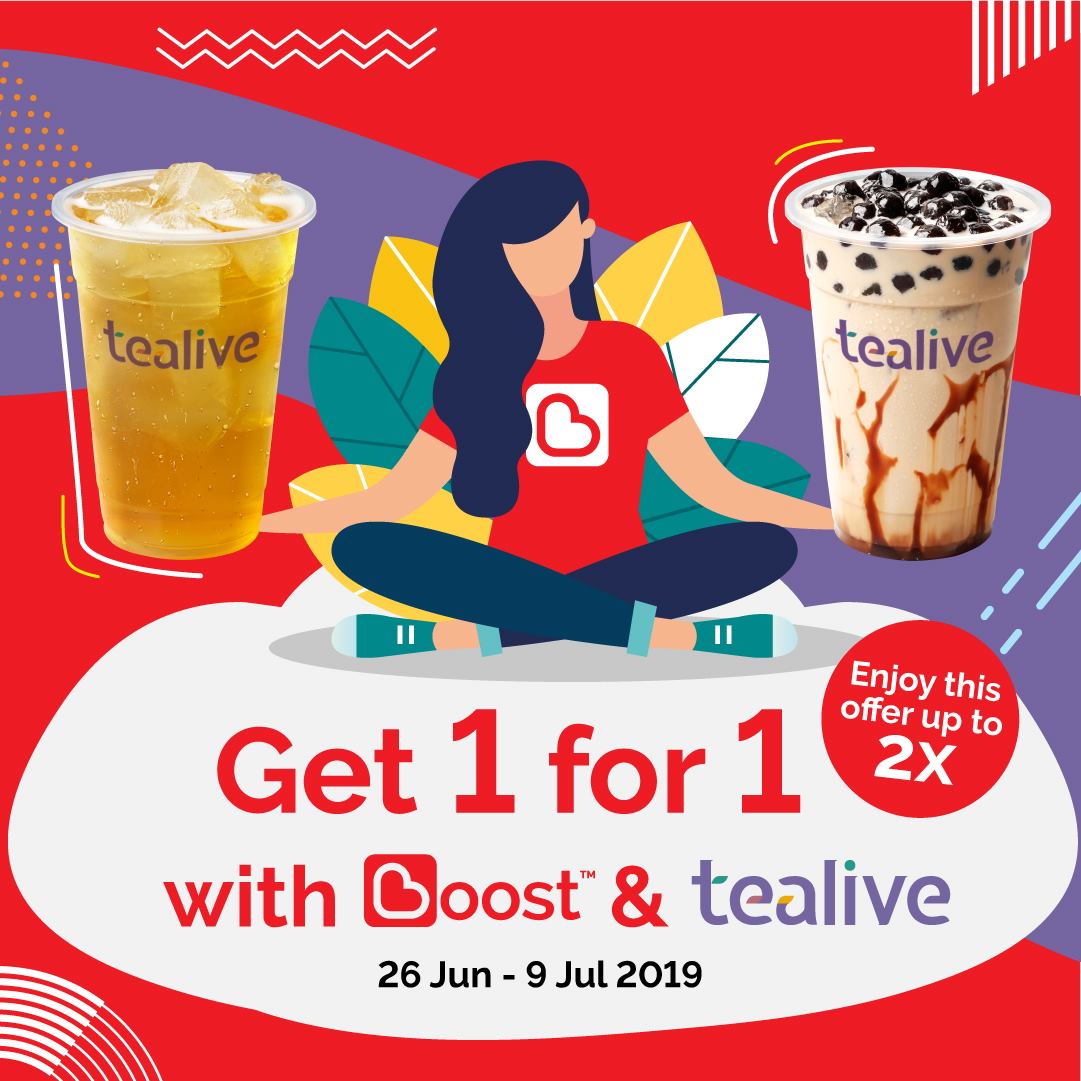 All you need to do is just to purchase a Tealive drink and you get another one for free. In short, buy 1 free 1 la …. but you need to make purchase using Boost la
What you need to do a free drink? Simple … All you need to do is just follow the below steps la
Purchase the RM0 Tealive voucher from Do More > Voucher > F&B in Boost
Select your first drink & #PayWithBoost at full price
Flash your voucher at the counter to redeem a second drink for FREE!!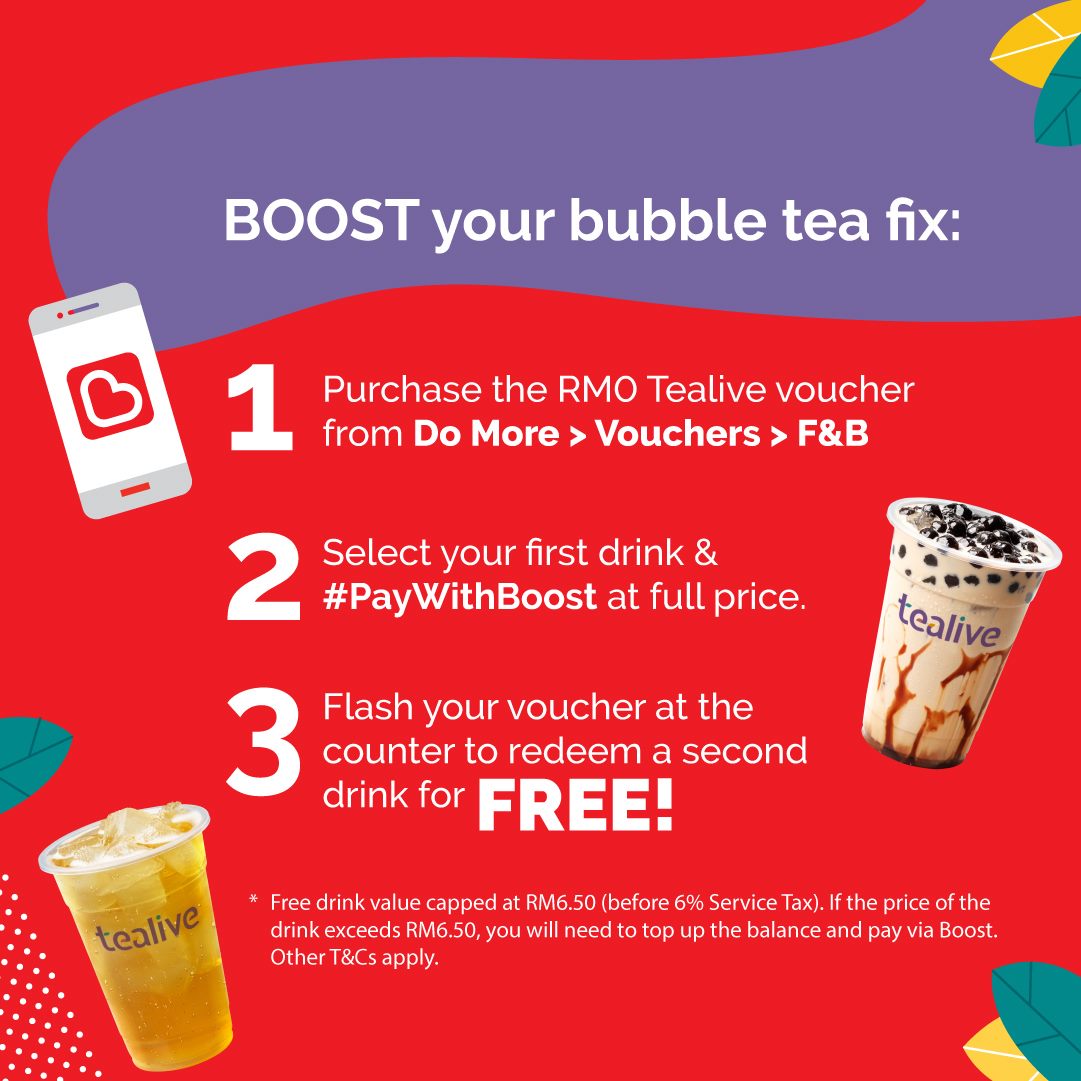 Good news is you can redeem it from any Tealive outlets … not hard cause basically Tealive is everywhere except for the outlets below la
AEON Delica Foodcourts
MaxCValu
MAPS
Oh yah .. there are few other terms you need to know la … free thing sure have terms & condition one la …
This promotion got time limit one. So you make sure you come over before time over la. This is happening from 26th June till 9th July 2019
This promo is not valid with other voucher. You redeem so many .. Tealive afterward go broke la
Free drinks value capped at RM6.90 (before 6$ GST Service Tax). If the drink price exceeds RM6.50 then you need to top up la.
Ok la ..  even it's buy 1 free one but still worth it la …. So what are you waiting for la? You need to make sure you jemput all your friends over cause there is no better time to buy them drinks than now la … sounded so cheapskate but free drink so why not!