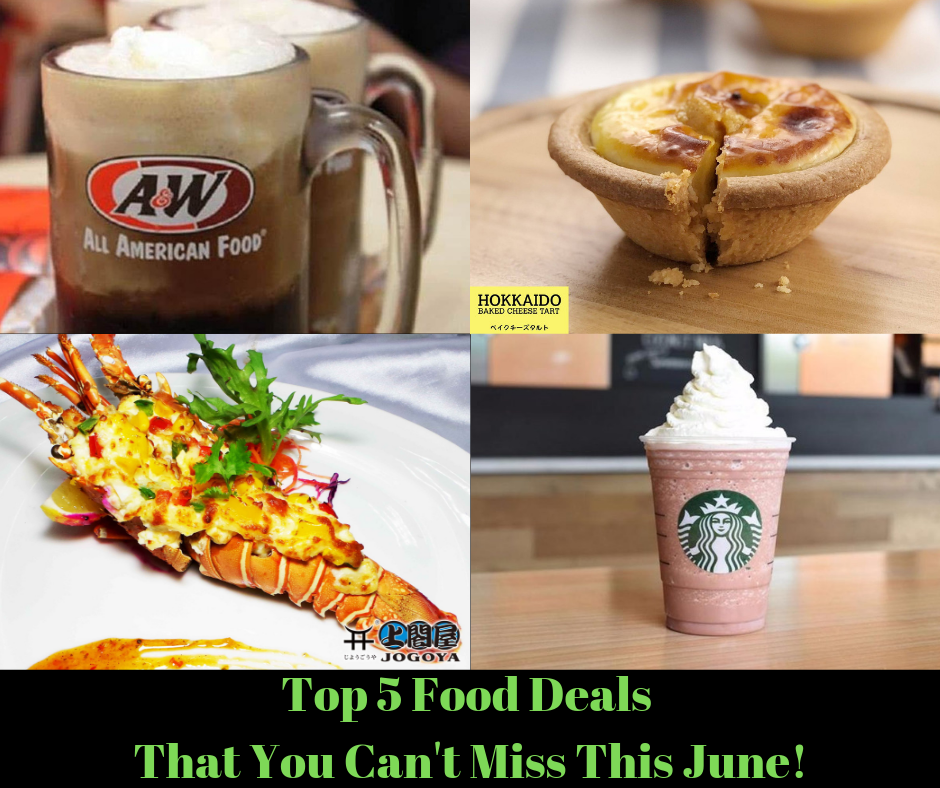 Nothing is more beautiful than food in Malaysia. Malaysian normally have a headache of what food to choose from everyday. For this time, we are bringing you a selection of Food Deals you can grab this June. There would be various food that you can choose from, where from your favourite fast food restaurant offer to thirst cruncher dessert all of this month
1. Starbucks Monday Fantastic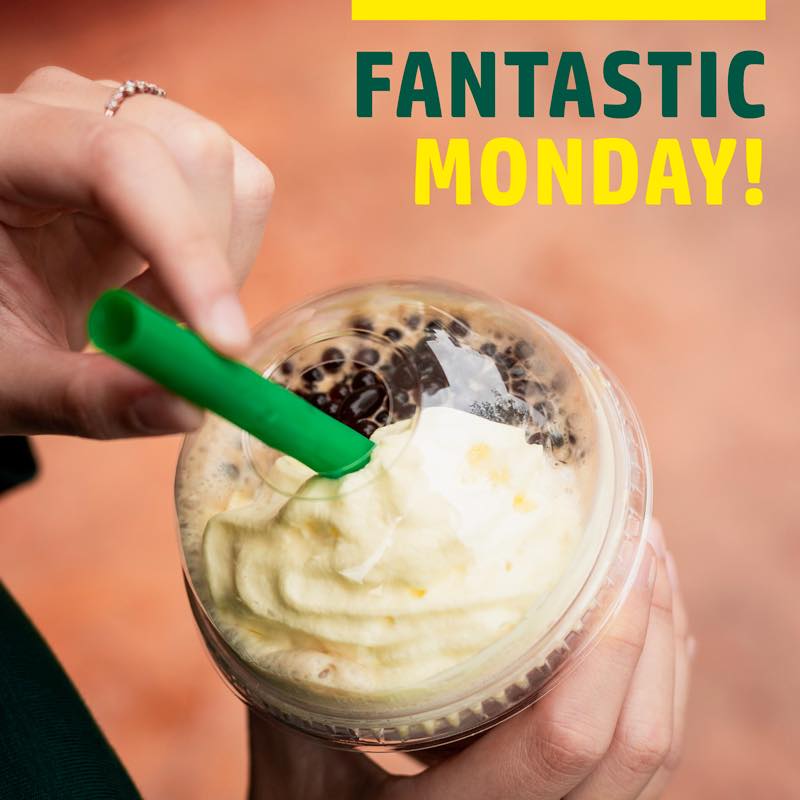 Starbucks understands the Monday blues and they are coming up with the Monday promotion in this special Starbucks Monday Fantastic. For RM15, you can get yourself Grande sized Summer drinks! There is a time period for this deal and it is only happening from 10th June till 15th July (5:00PM – 8:00PM Every Monday).
For details, check here out
2. Jogoya Buy 1 Free 1

If you're fan of Japanese food, then you need to check out the Jogoya Buy 1 Free 1 Promotion! You can bring your date, friends or even family for this special promotion. But there is a special date for this Buy 1 Free 1 Promotion and it's as below:
11th June – 12th June
18th June – 19th June
25th June – 26th June
If you're interested, make sure you do an online reservation here.
3. A&W: Buy 1 Free 1 Large-Size RB Float with Single Scoop Ice Cream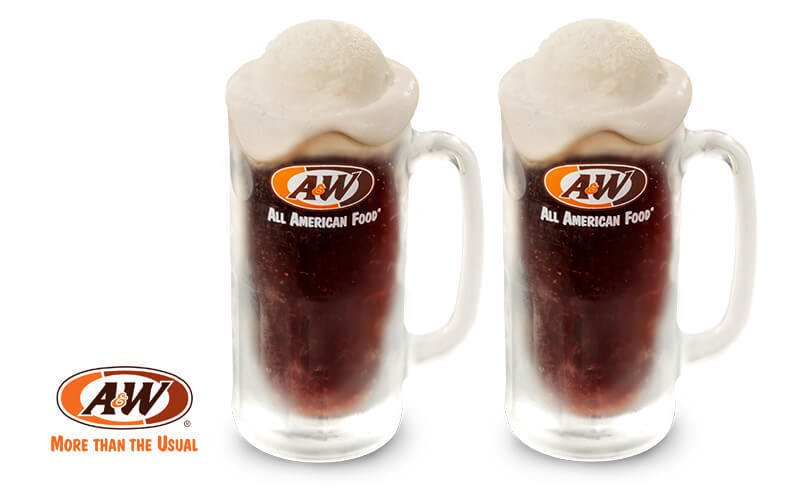 What's better than having 2 refreshing cold Root Beer Float at A&W for a price of 1!? It's a good way to cool down from the hot weather with not just 1, but 2 glasses of A&W's signature RB Float in large size with a single scoop of ice cream to taste the goodness. This deal is crazy and if you're fan of A&W then you cannot miss this.
4. IKEA Durian Food Carnival
Fan of durian? Then this is something that you need to see from IKEA where they are hosting an IKEA Durian Food Carnival happening from now till July 31st. In this food carnival, you will get to enjoy various durian food which includes durian tarts, durian cakes, Musang King Frappe and many more. Make sure you Head down to IKEA for a durian dessert festival as they are dishing out a new flavour of cake and cream puff to satisfy your deepest durian desires. Available at the IKEA Restaurants from now till 31 July.
5. Hokkaido Baked Cheese Tart Tuesday Promotion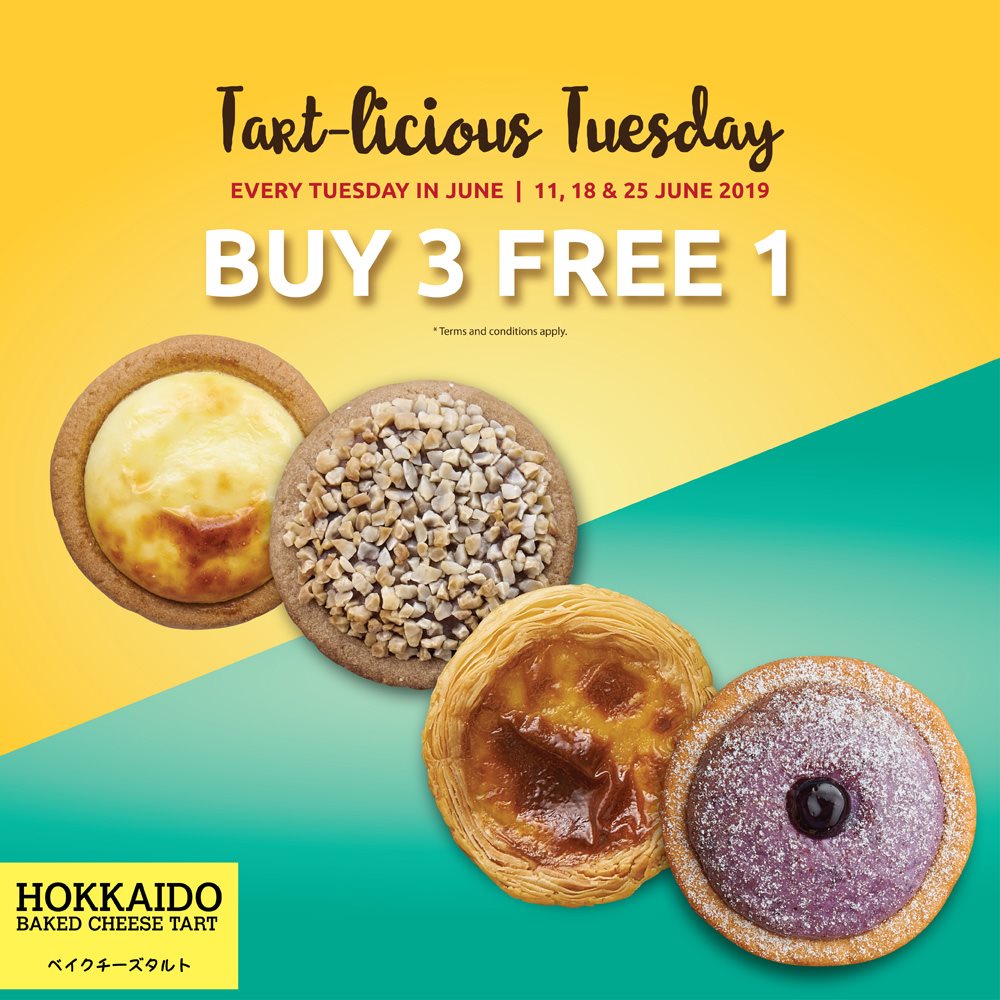 Once you've survived Monday, here comes the Tuesday survival pack promotion! This is a special callout to all cheese tart lovers out there. You can get a FREE Freshly half-baked cheese tarts when you purchase 3 tarts! You can grab  on every Tuesday this month at Hokkaido Baked Cheese Tart happening throughout June (11, 18 & 25 June)
For more details, check out here
So there you have it. Our Top 5 Food Deals that you must grab on the month of June. Make sure you dun be so selfish and share this out also with your friends and family so they can reap the benefits of good food at good prices!