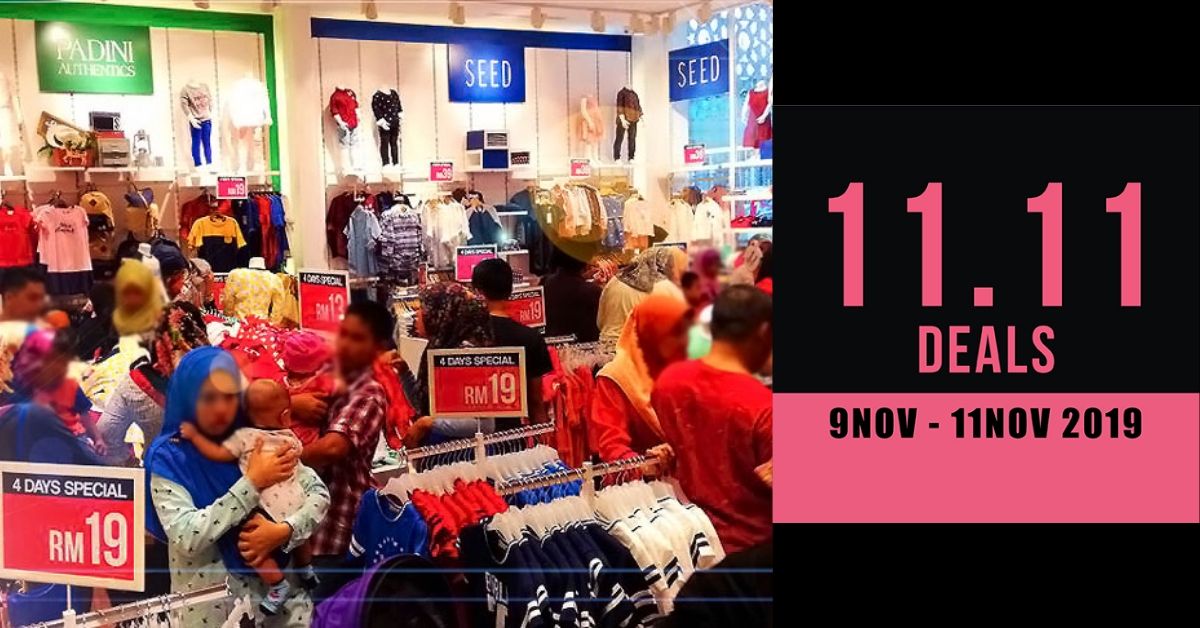 11.11 is just around the corner. If you realised, you should see lotsa 11.11 sale appearing on your Facebook timeline. But there is just 1 sale that you can't miss out. You need to see the Padini 11.11 Special Sale With Unbelievable Price at Low!
What's the story? Padini in conjunction with the 11.11 sale are having their 3 days special sales on all their favourite brand! In case you didn't know, Padini have their own other brand which includes Vincci, PDI, Miki Kids, Seed and many more! So for sure at this Padini 11.11 Special Sale, you can find all clothings that you need here.
Oh yeah, haven't even told you the date. This special 3 days Padini 11.11 sale will be happening from 9th November till the actual 11th November itself!
For sure you won't regret it one. Summore the New Year and Chinese New Year (also at January) is just around the corner too so there is no better time then now to buy the clothing. Need to buy at cheap!
So make sure you mark your Calendar for the 09th Nov – 11th Nov 2019. Also, make sure you also visit www.padini.com to shop your favourite brands at low rates!