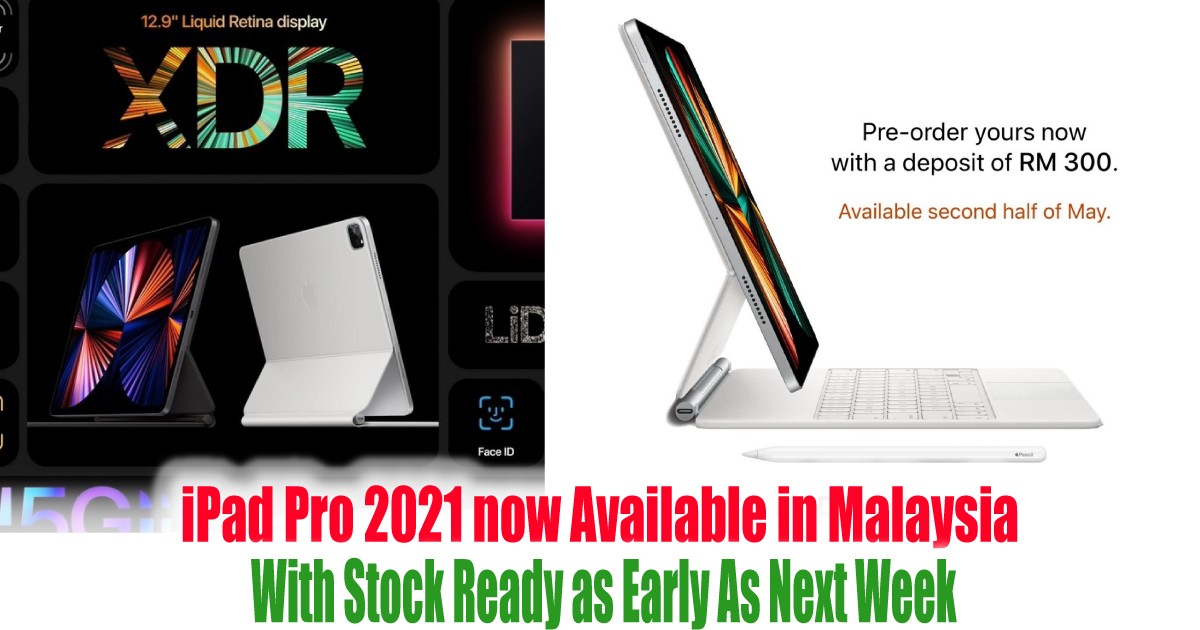 iPad Pro 2021 now Available in Malaysia With Stock Ready as Early As Next Week
source applemalaysia
Apple latest iPad Pro 2021 which is powered by Apple M1 chip is now available for purchase in Malaysia, where the iPad Pro stocks will be available as early as next week with an estimated shipping time of 5-8 business days. The iPad Pro 2021 is priced from RM3,499 for the base 11″ WiFi model with 128GB of storage. Meanwhile, the highest spec 12.9″ cellular model with 5G and 2TB of storage is priced at RM10,399.
The price for other series are:
11″ WiFi
128GB – RM3,499
256GB – RM3,949
512GB – RM4,849
1TB – RM6,649
2TB – RM8,449
11″ WiFi + Cellular
128GB – RM4,149
256GB – RM4,599
512GB – RM5,499
1TB – RM7,299
2TB – RM9,099
12.9″ WiFi
128GB – RM4,799
256GB – RM5,249
512GB – RM6,149
1TB – RM7,949
2TB – RM9,749
12.9″ WiFi + Cellular
128GB – RM5,449
256GB – RM5,899
512GB – RM6,799
1TB – RM8,599
2TB – RM10,399
The iPad Pro models also support 5G for its cellular version and USB-C port is now upgraded with Thunderbolt USB 4 support for faster transfer speed and you can also hook it up to a Pro Display XDR monitor at 6k resolution. The new iPad Pro also can be configured with up to 16GB RAM and up to 2TB of storage. The stylus and keyboard are sold separately. Apple's 2nd gen Apple Pencil is priced at RM549 and the Magic Keyboard costs RM1,349 for the 11″ version and RM1,549 for the 12.9″ model.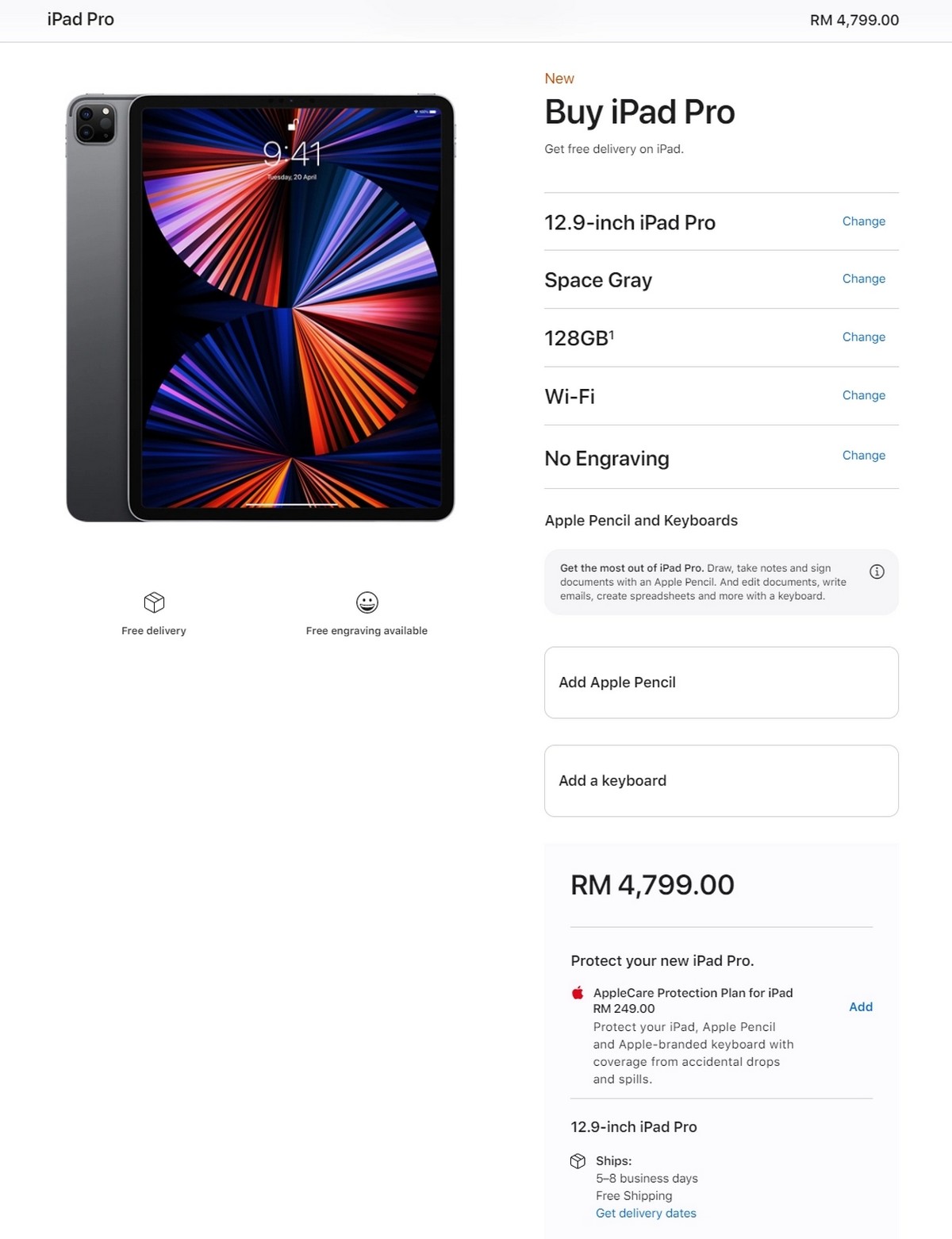 source applemalaysia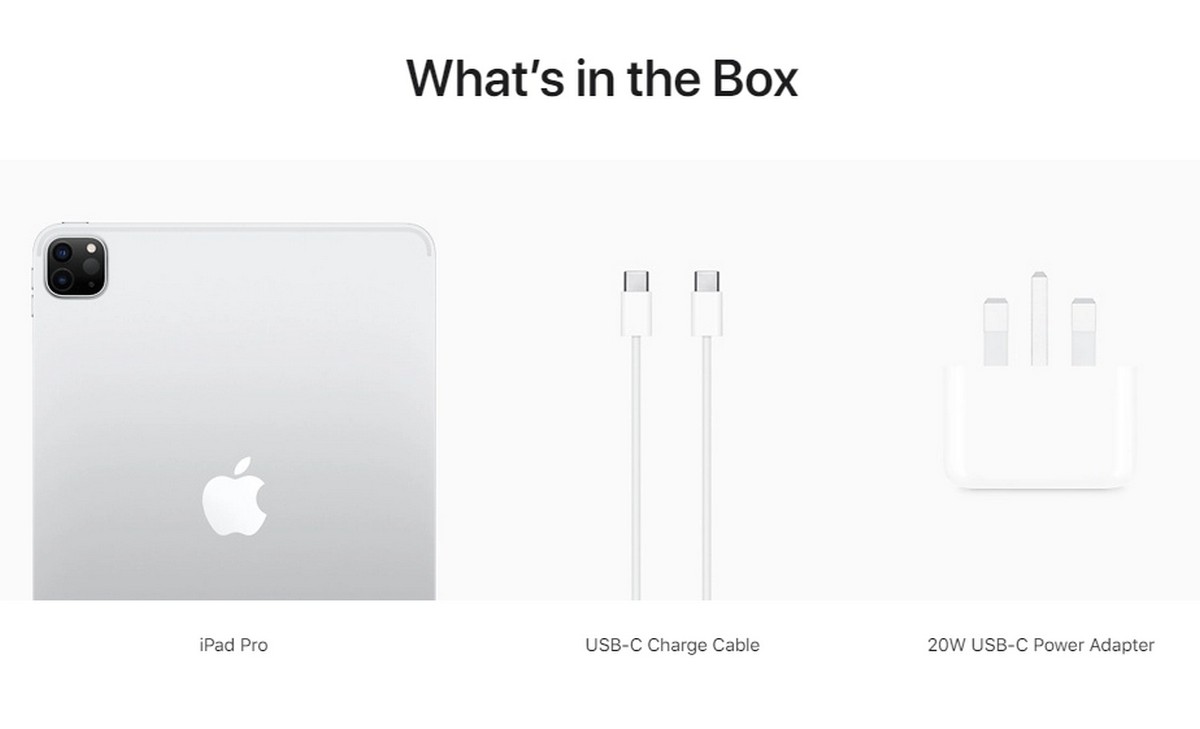 source applemalaysia