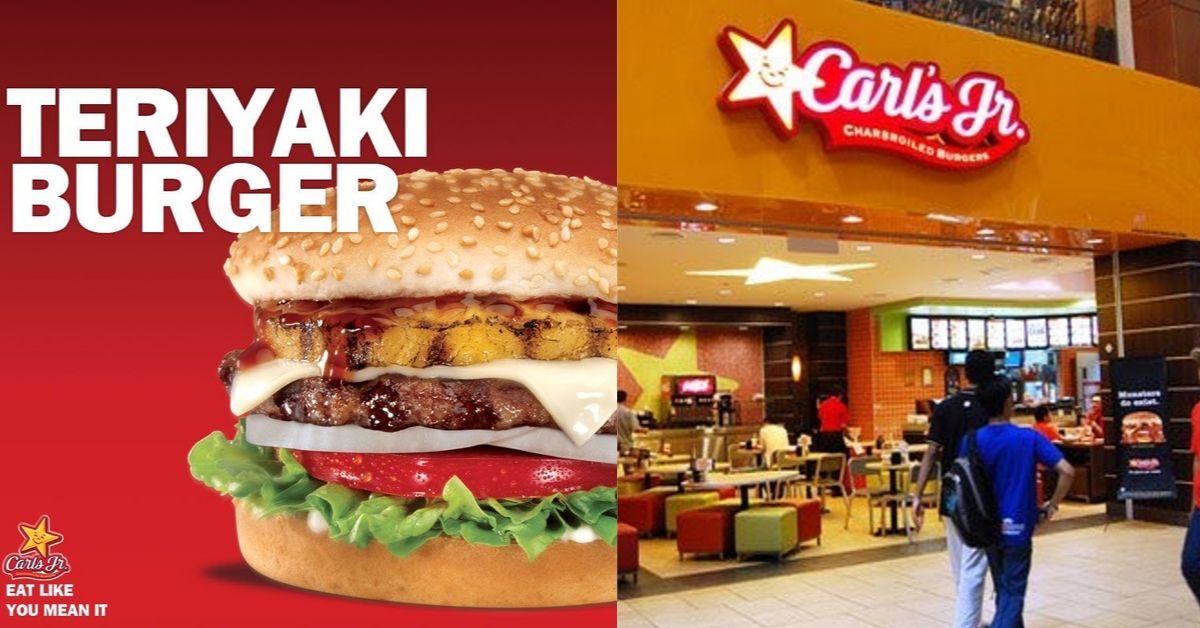 If you're a hamburger fans then you're no stranger to Carl's Jr. It's actually one of the best hamburger that's available! Just love their hamburger cause it's just too delicious!
But the setback of the Carl's Jr is that their burger is a bit expensive. A normal meal costs almost about RM20 (including tax) but worry not as you can now enjoy one of their famous Carl's Jr.'s Teriyaki Burger for just half the price, that's is 50% off la in case you not sure!
Let us try to describe to you this burger. It's basically the irresistible taste of a charbroiled Carl's Jr. hamburger with a savory-sweet teriyaki sauce and a slice of grilled DOLE® pineapple. Top it off with melting Swiss cheese, red onion, tomato, lettuce and mayonnaise. Read also feel that's it's delicious so why don't you go over and try it out yourself!
But how do you get this Carl's Jr.'s Teriyaki Burger 50% off? All you need to do is just pay with Boost. It's that simple. Boost apps wants you to boost it for a hearty meal that's value for money.
Err .. but another condition in order for you to get this promotion, where you need to buy 1 at normal price and the 2nd one is at 50% off. Then you need to of course, pay with Boost for your Teriyaki Burger and get any second burger of equal or lower value at 50% off! BTW if you wanna go, make sure you go fast fast this is only valid from 15 Oct – 31 Dec 2019!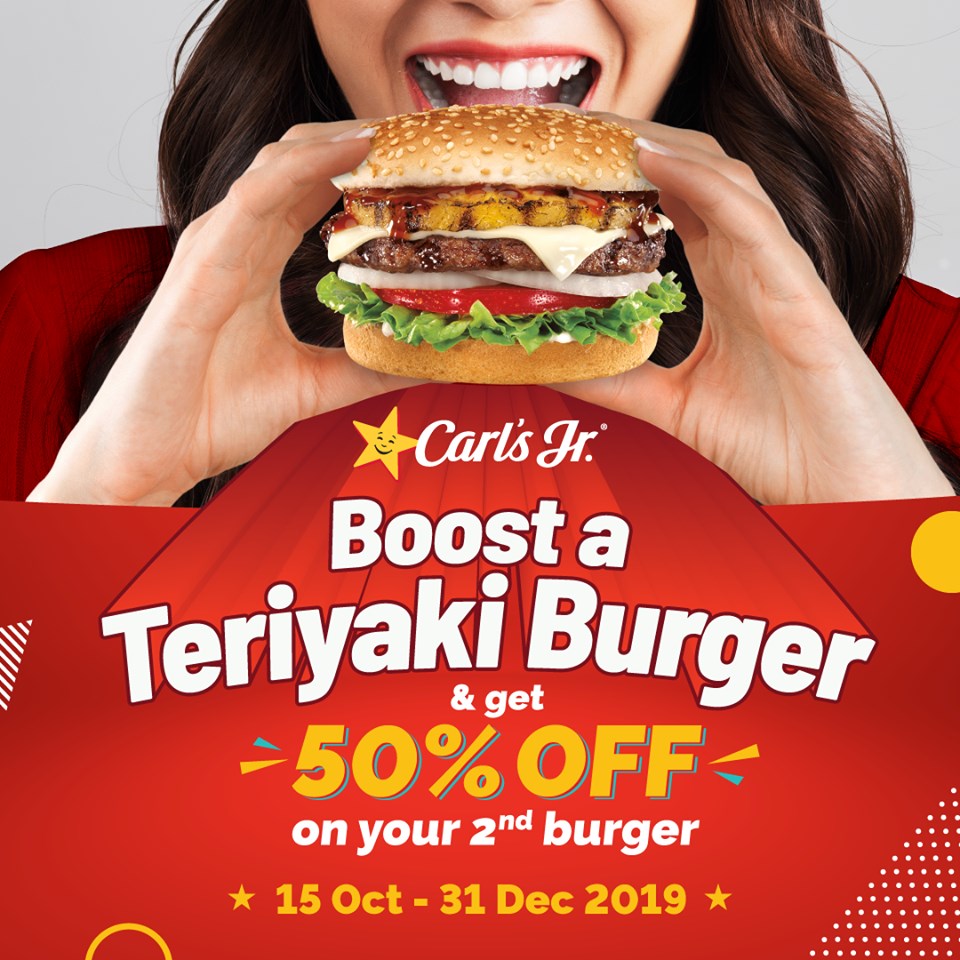 If you ask us, still cheap la and you can also bring your friends along so that he can enjoy this burger and at the same time share the costs with you. Ok what. Win win for you and your friends.
There you have it. The deal that you can't miss. So make sure you share this out with your friends and let them know also la. Good things where can keep to yourself one! Need to also tell your friends one.