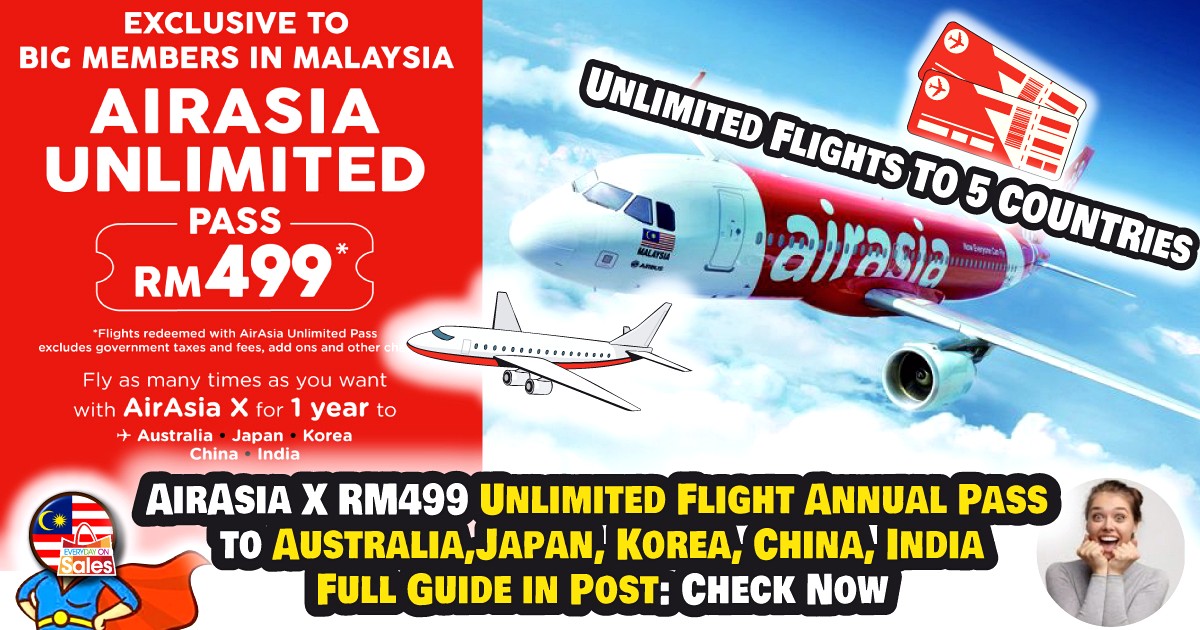 AirAsia X is having their Amazing RM499 Unlimited Flights Pass Promotion to 5 countries? Australia, Japan, Korea, China, India (Unlimited Flights Pass) on 29th Feb 2020 (1 day only)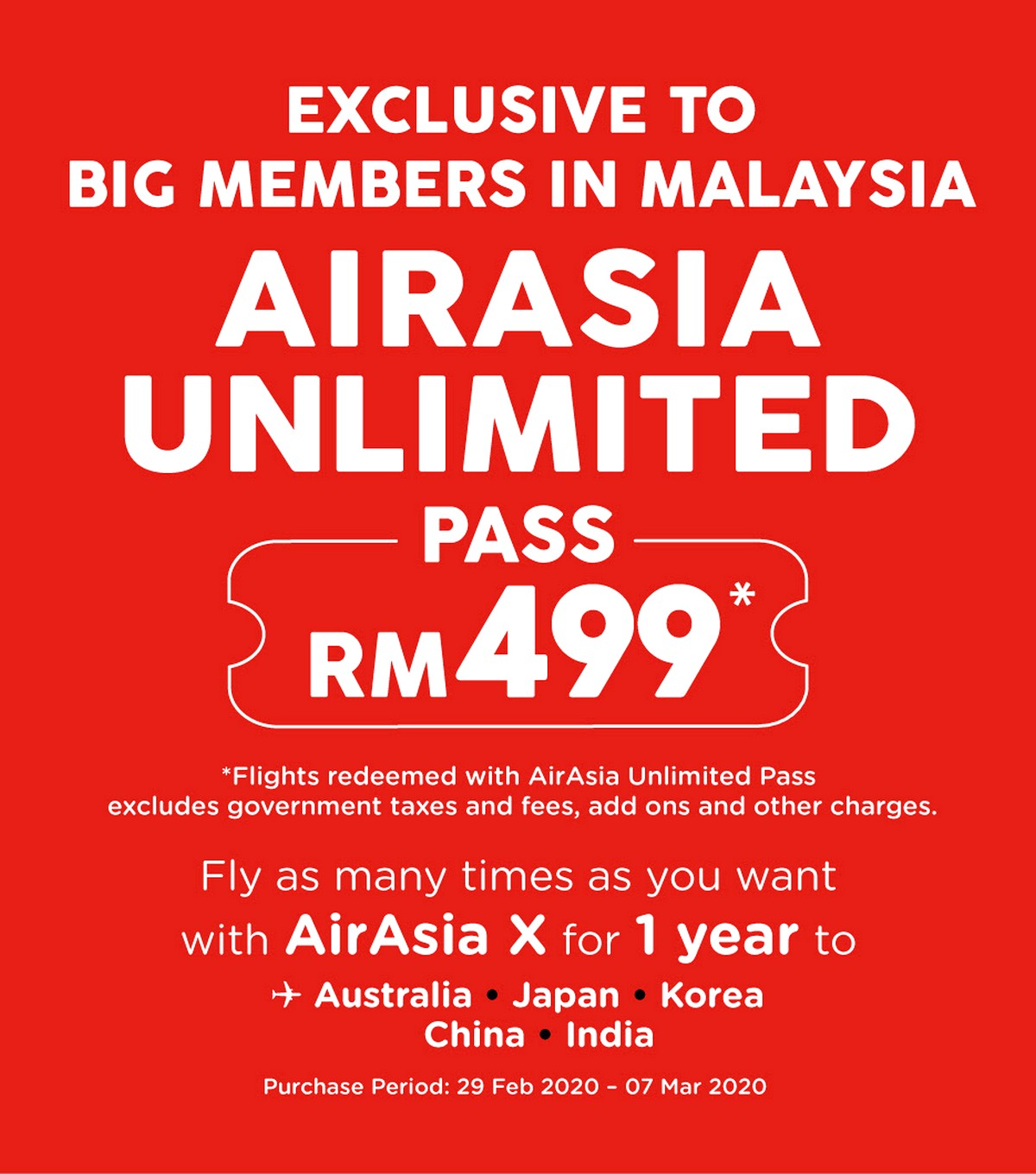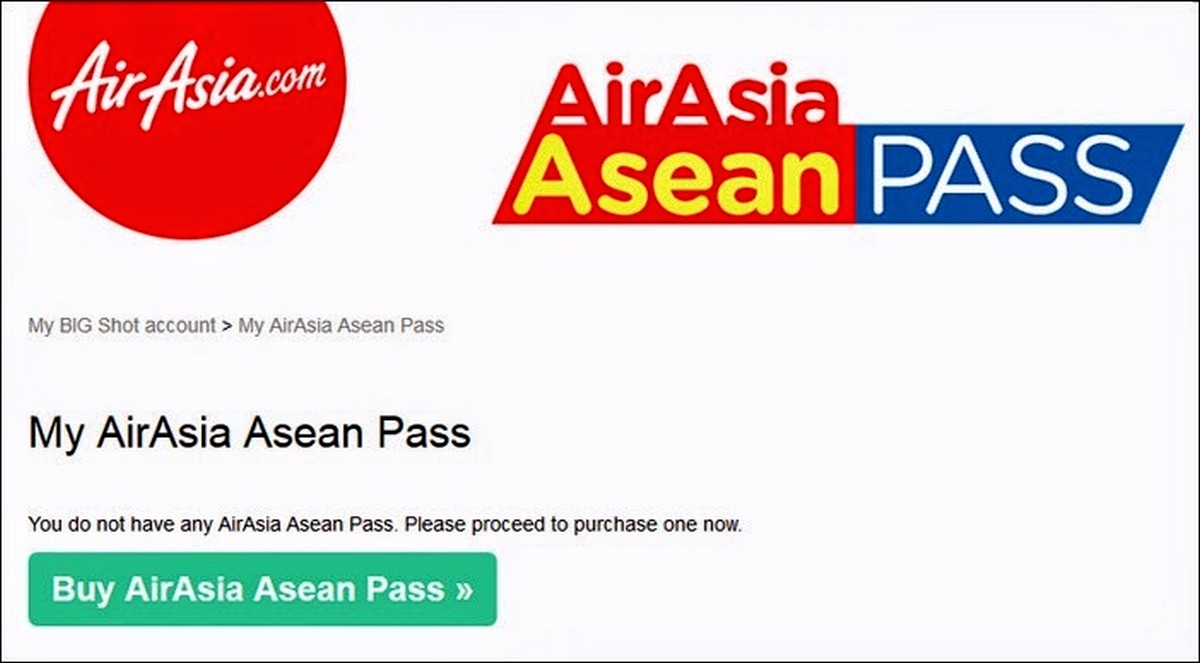 Actually AirAsia been doing the same promotion pass for unlimited flights to Asean Countries before this. AirAsia Asean Pass is a travel pass which allows guests to lock down low base fares with credit, and redeem flight with the credit to travel across 10 Asean countries – Malaysia, Brunei, Singapore, Indonesia, Myanmar, Thailand, Vietnam, Laos, Cambodia, and Philippines.
This round, is AirAsia X whose doing the same promotion for their flights to these 5 countries: Australia, Japan, Korea, China, India.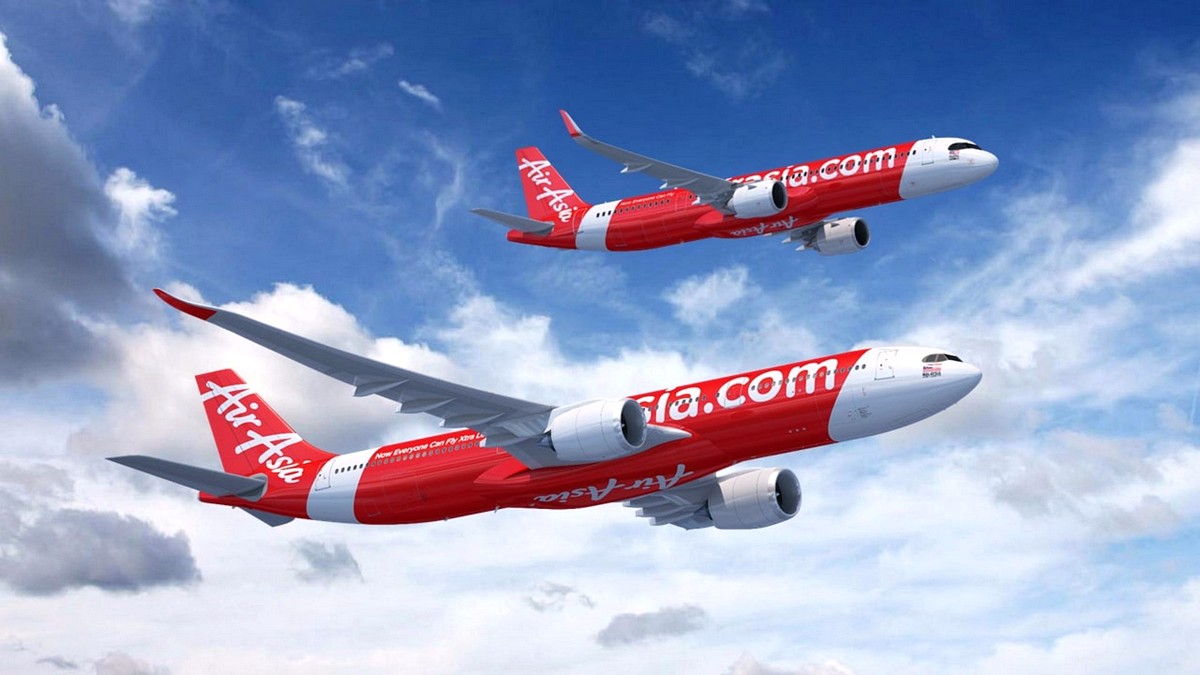 Latest Update & Full Details of AirAsia X Unlimited Flights Annual Pass Promotion:
The ultimate deal is here! A deal so good it only happens on a leap year!
Introducing AIRASIA UNLIMITED PASS – for only RM499*, you can fly as many times as you want for one year with AirAsia X when you redeem your flights with this pass!
Steps to Get AirAsia X Unlimited Flights Pass:
Visit www.airasia.com/deals or the AirAsia App and click on the 'Deals' tab
Must log in with your BIG Member account
Click on 'My Purchases' and the AirAsia Unlimited Pass
Click on 'APPLY NOW' to apply your unique promo code, and then land on the flight search widget on airasia.com
Search for flights
Choose flights marked 'AirAsia Unlimited Pass' which is applicable under this pass
Make payment to complete your booking
Terms & Conditions:
Promo code is only applicable on direct long haul flights with carrier code D7 & XJ and excludes flights to Bali, Singapore, Jeddah and all Fly-thru routes
Embargo period applies. Flight redemption is limited and subject to availability
Flight redemption must be made at least 14 days before flight departure date
No changes of flights are allowed after bookings are made
Flight redemptions using the AirAsia Unlimited Pass are only valid for the base fare and do not include optional add-ons, airport charges, taxes and regulatory fees, or other charges, if any, which shall be payable by the passenger at the time of booking
AirAsia Unlimited Pass is tied to one (1) BIG Member account. The passenger who has made a booking and is travelling using the promo code under AirAsia Unlimited Pass must be a BIG Member and must be the same person that owns the account. Multiple passenger bookings are not allowed
BIG Member's surname & given name are not allowed to be change after first redemption. If any changes need to be made to the name, it must be done before making first redemption
The passenger must be 12 years and above on the day of departure to travel
AirAsia Unlimited Pass is non-transferable and non-refundable
Read full Terms & Conditions
Read full FAQ
AirAsia Unlimited Pass: all you can fly for a year!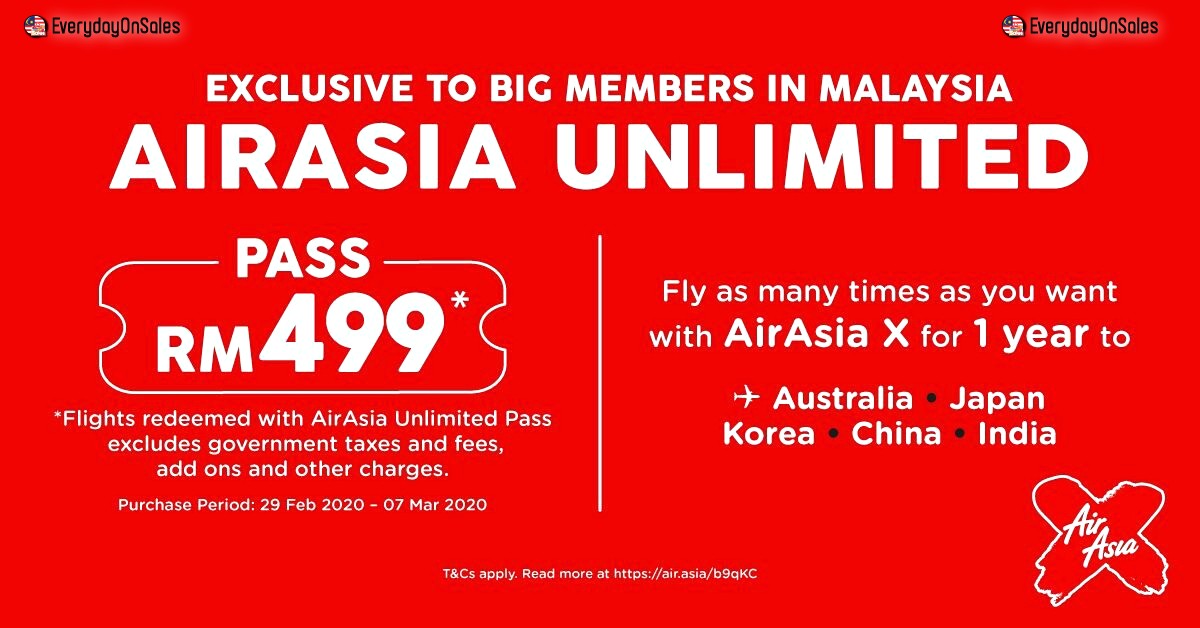 AirAsia guests can now take unlimited* flights for a year with the AirAsia Unlimited Pass at only RM499 nett,
Purchase on: 29th February 2020 to 7th March 2020
Travel from 2nd March 2020 to 2nd March 2021
Only available on https://air.asia/QyWpT and our mobile app under Deals, so go grab it NOW till 7 Mar 2020!
Unlimited flights:
Only for AirAsia X (XJ and D7) flights. Restrictions and T&C apply.
Bookings must be made at least 14 days prior to departure
*AirAsia Unlimited Pass is exclusive to BIG Members in Malaysia only. T&C apply. Read more at https://air.asia/b9qKC. Flights redeemed with AirAsia Unlimited Pass excludes government taxes and fees, add ons and other charges.
AirAsia Unlimited Pass is available to all Malaysia-based AirAsia BIG members on airasia.com/deals or mobile app from 29 February 2020 (1200hrs Local Time) to 7 March 2020 (2359hrs Local Time) only.
*Flight redemptions excludes airport taxes and fees applicable