2017 has gone and we embrace 2018! New chapter for new food adventure but before we move on, we will recap what's the good food that we have queued up for in 2017!
Here is the top 5 ordinary but went crazy Malaysian Food in 2017 (We know you queue for it! Dun lie ah)
1. Nasi Lemak Burger
This Nasi Lemak Burger frenzy was started by McDonald's Singapore where they've created a burger based on the Malaysia's most popular food … Nasi Lemak.
Last year, we saw MyBurgerLab has came out with their own version of the Nasi Lemak burger and people are loving it. People were queuing for it no doubt it has been on of the top Malaysian Food in 2017. There was a time where there are nasi lemak burger everywhere!
You can also check out the new menu from MarryBrown which also comes with Nasi Lemak Ice Cream. Here is the review on the MarryBrown Nasi Lemak New Menu
2. KFC Chizza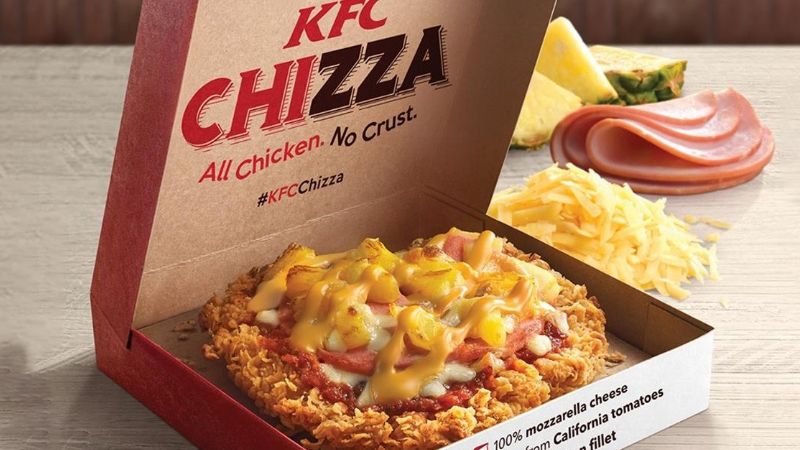 Again, this KFC Chizza was started in Singapore but it didn't take long for KFC to introduce this to Malaysia. For any pizza lovers like us, this is probably one of the most anticipated food of the year.This is a hybrid chicken crossover with pizza and the review was amazing for Chizza.
Basically the dough is being replaced with KFC chicken and it's topped with pineapples, onions, sweet tomato sauce, and of course, mozarella cheese. You can read our review here on KFC Chizza.
3. Ayam Goreng Spicy McDonalds
Honestly, the McDonalds ayam goreng has been there for many many years but thanks to the McDonalds advertising, people start noticing that they actually also sell chicken (not just burgers). But nevertheless, the taste of the spicy ayam goreng is just perfect and we can say that it actually matches up with the fried chicken competitor out there.
2. Tealive Frog Bang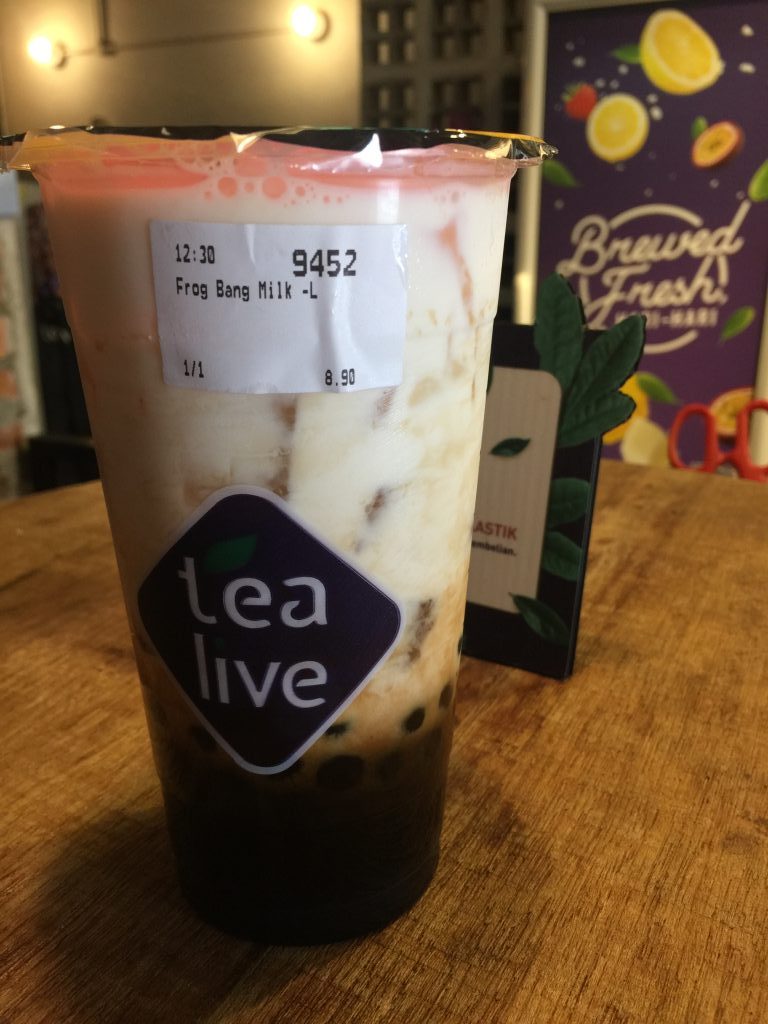 Tealive was being adventurous and they have introduces a new milk tea flavor back in 2017 … the Frog Bang.
So what is this Frog Bank? This frog bang is a combination hot and cold ingredient which it's made out of brown sugar mixed with fresh milk and with topping of hot cooked pearl and lotsa ice.
This drink is pretty unique and the taste of it is awesome where the pearl is very soft and the drink is really refreshing. You can read the review of the Frog Bank here
1. McDonalds D24 Durian McFlurry
If you're a true Malaysian, you have gotta love Durian! Durian is dubbed as the King of Fruits and McDonalds introduces the D24 Durian McFlurry back in 2017. It was so called the "Limited Edition McFlurry and some of the McDonalds branch which have sold out this McFlurry.
Inside the D24 Durian McFlurry, it also have small bits of the durian itself and not just the ice cream. The taste … some people likes it and some people don't. Some cannot tahan the Durian smell is not able to take it (sorry la to those people)!
Sooo … which is your favorite food in 2017? Is there any food that we should be listing it out? Comment on the below and let us know.