Good news if you're a Tealive fans. They are introducing a new flavor and it taste great!
Introducing you Tealive Frog Bang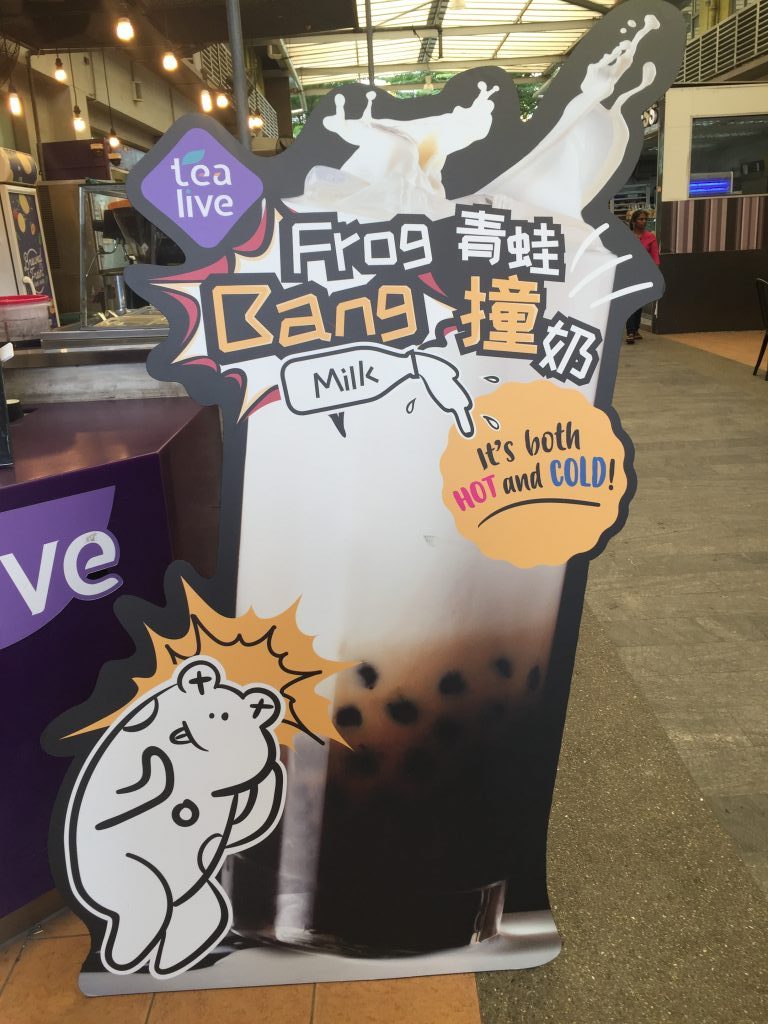 We have tried this new taste from Tealive and we would have to say that it's really yummilious and it's one of the kind!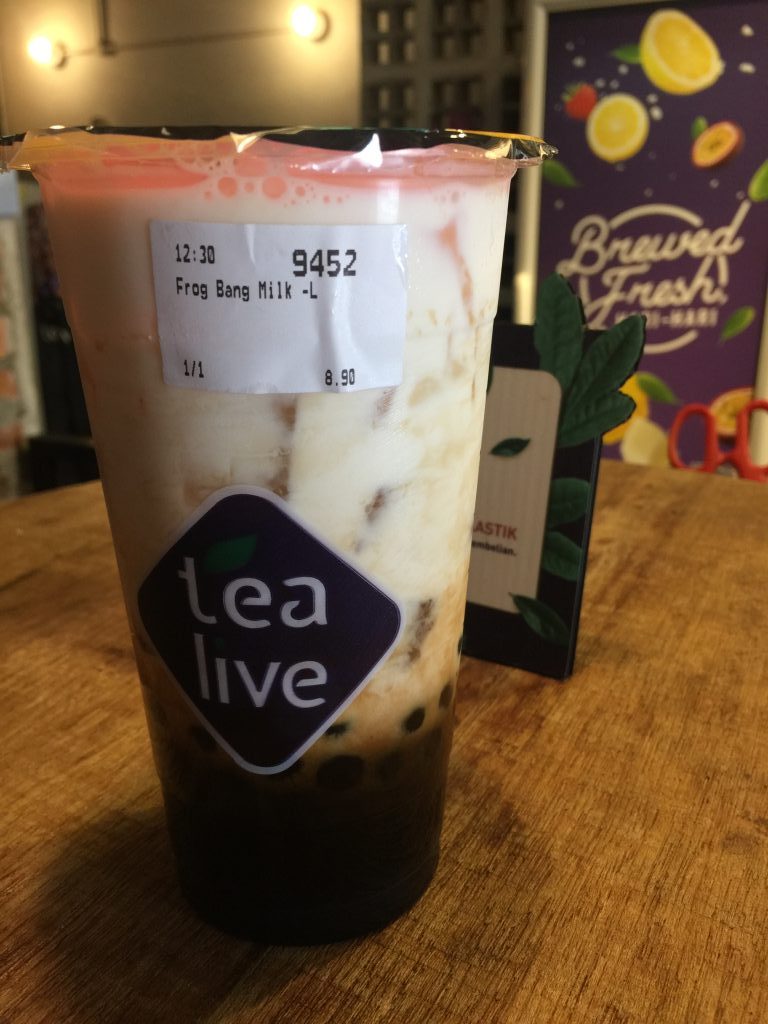 This frog bang is a combination hot and cold ingredient. It's made out of brown sugar mixed with fresh milk and with topping of hot cooked pearl and lotsa ice. This drink is pretty unique and the taste of it is awesome where the pearl is very soft and the drink is really refreshing
But there are some not so good news if you're a picky ones. This drink does not allow you to change the ice and sugar level. If you wanna customise with less sugar and ice, that is not allowed for this drink.
Even that say, this drink is still a must have drink cause it's really one of the kind!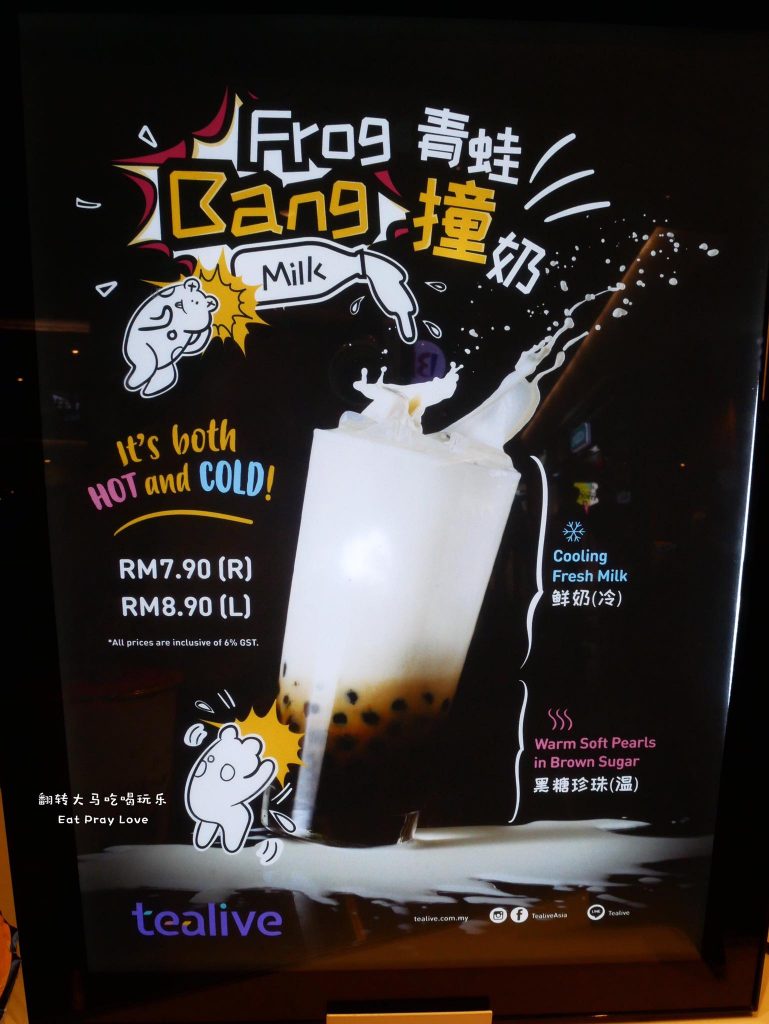 So what are you waiting for. This new exclusive Frog Bang  is available on all Tealive outlet starting from 4th December onwards.
You can get yourself a cup of Tealive Frog Bang from nationwide Tealive