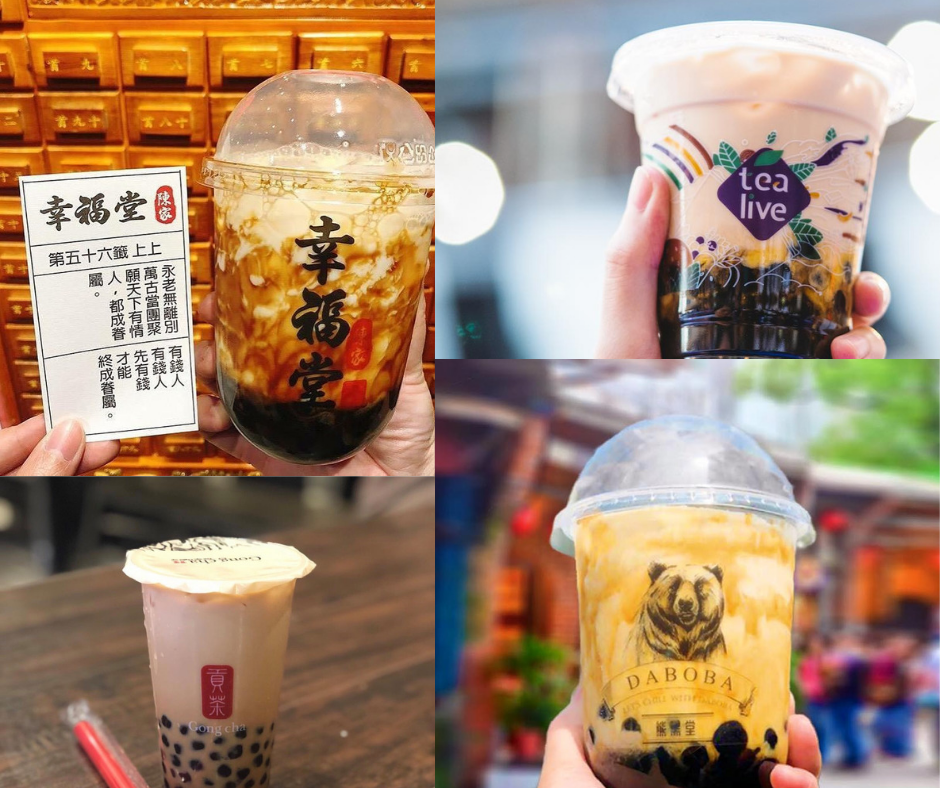 Honestly nowaday nobody doesn't like Boba. It's like a thing now in Malaysia. Don't believe? Then just go to the Boba shop, you will see a super long queue. If you're a big fan of Boba, then this is a Boba Drink Promotion that you cannot miss. If you're don't know what's Boba drink then this is a best time for you try it out cause you get special promotion deal. Buy cheap to try … good what. Summore the discount is up to 50% off le …
So here the the 4 Boba Drinks Promotions That happening:
1. XING FU TANG 幸福堂 – 50% Off Promotion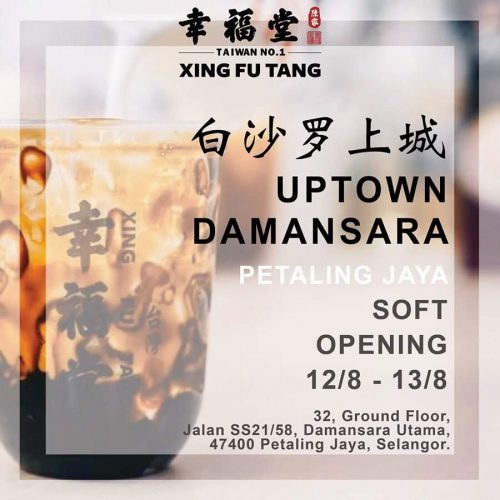 In case you didn't know, Xing Fu Tang is Malaysia First Handmade Boba Store is here! You can actually see the people cook the Boba infront of you one! Good news is that this famous Taiwan Brown Sugar Boba Fresh Milk is opening its 22nd outlet in Malaysia now in Damansara Uptown.
In celebration of this promotion, you are entitled for 50% off. But do take note that this is only happening for 2 days which is on 12 August to 13 August 2019.
Soft Opening Location:Damansara Uptown
Soft Opening Date:12/8-13/8
Soft Opening promo:50% off second cup
Soft Opening Time:12pm – 1am
Address:32, Ground Floor, Jalan SS21/58, Damansara Utama, 47400 Petaling Jaya, Selangor.
2. Gong Cha – Buy 1 Free 1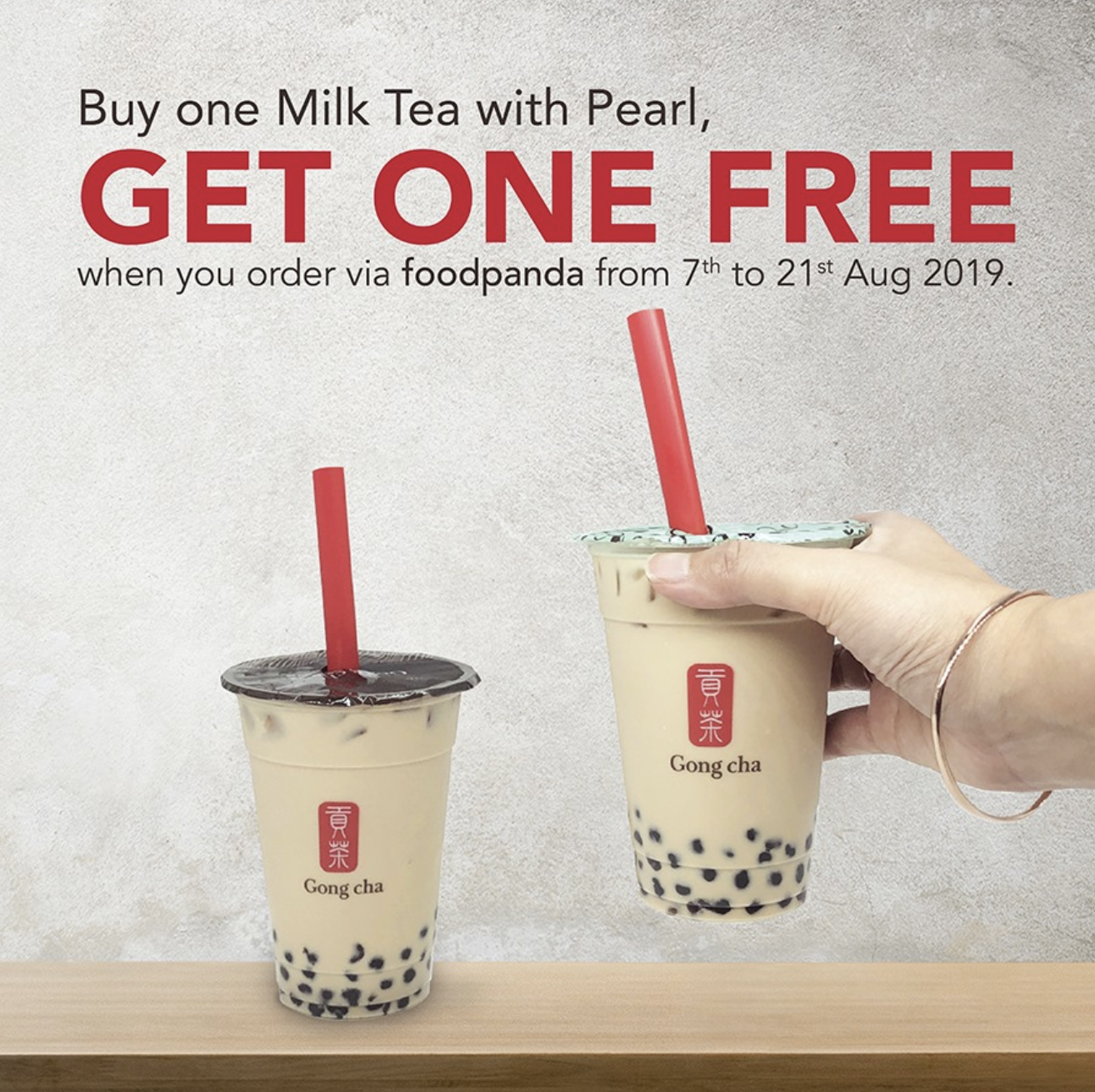 Gong Cha is one of the OG for Boba in Malaysia. They have been long time in Malaysia and most of the Malaysia actually acknowledge Gong Cha.
In partnership with Foodpanda, Gong Cha is having buy 1 free 1 promotion. Ok what, you can drink without leaving your house/office and all you need to do is just to order from Foodpanda. Good news is that the duration of this promotion is quite long la where it's happening from now till 21st August. So you still got time to enjoy this special deal!
All you need is just to login to Foodpanda website and check this detail out
3. Daboba – 50% Off Promotion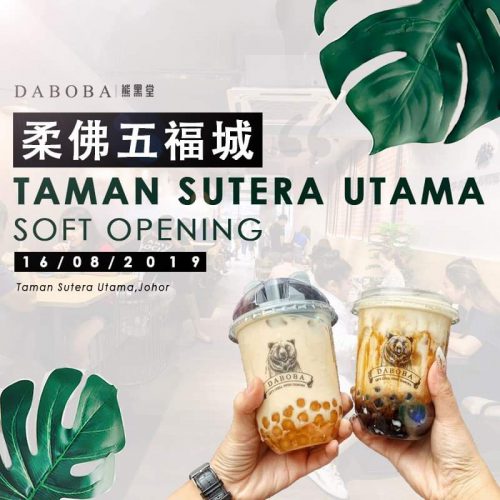 Are you ready for the Taiwan Authentic Roasted Brown Sugar Pearl Fresh Milk ?!! Every Boba shop also claim that they are number 1 one la … but Daboba isn't that bad. If you been to their shop, you can see everyday also got people queue one.
In conjunction with their 14th Branch opening, they are having a 50% Off Promotion where you buy 1 cup of Top 1 and get 2nd cup of Top 2 at 50%
Opening Date : 16/08/2019
Opening Time : 12pm – 1am
Location: Taman Sutera Utama,Johor
Address No. 54, Jalan Sutera Tanjung 8/4, Taman Sutera Utama, 81300 Skudai, Johor
4. Tealive – RM3 for Selected 2 Drinks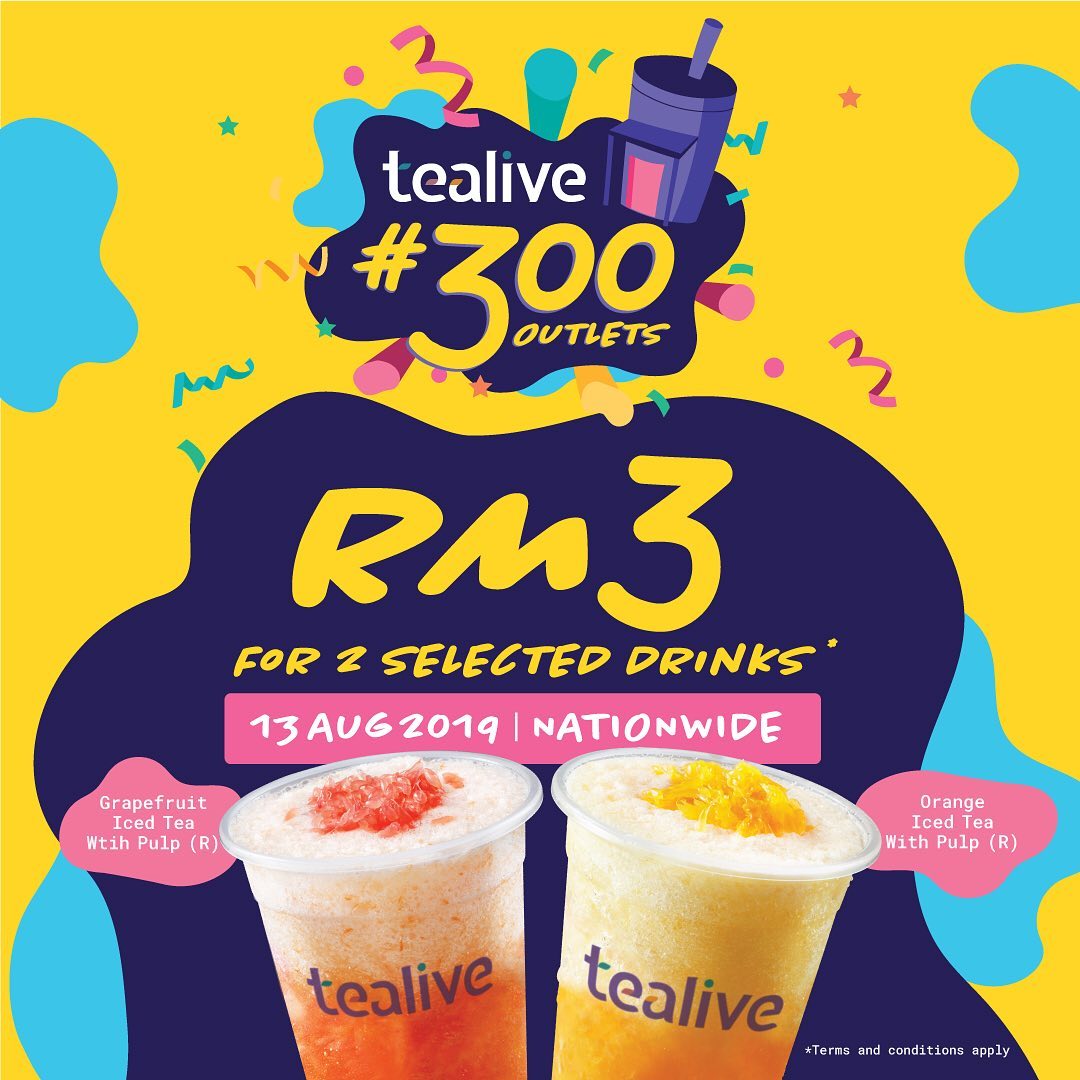 Nobody doesn't know Tealive. If you don't then you must be living in a cave la … In celebration of their 300 outlets opening you are entitled to get these 2 refreshing brews for only RM3 PER CUP! But take note that is is happeing only on 13 Aug nationwide and it's limited to 100 Regular cups per outlet. Price subject to 6% SST.