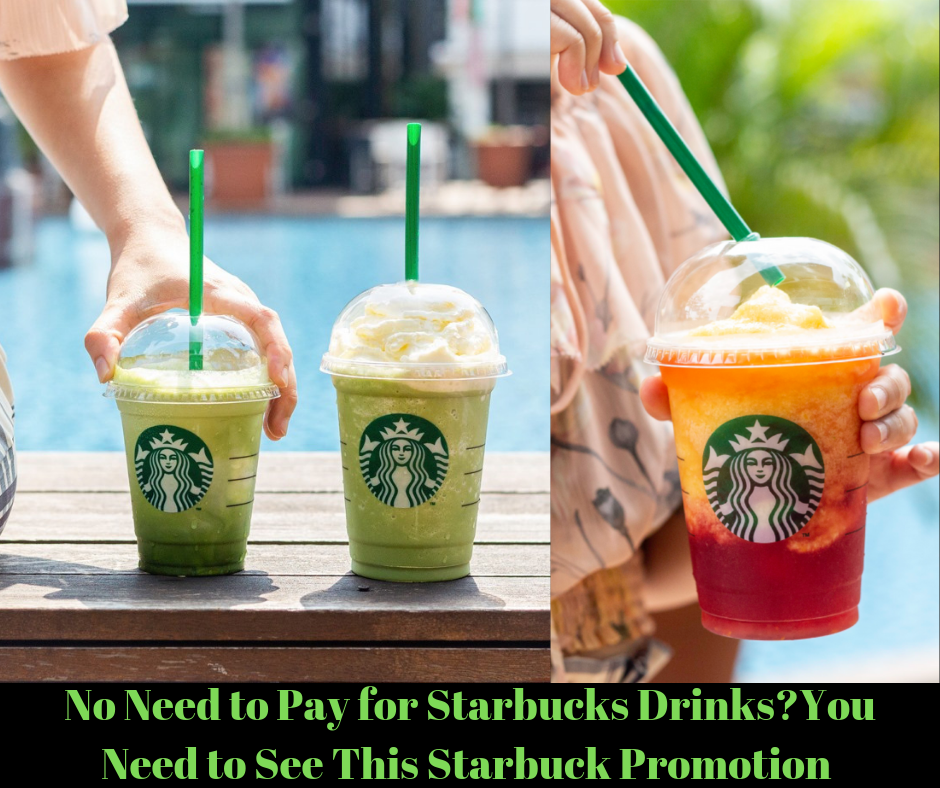 Are you serious? No need to pay for Starbucks drink? You gotta be kidding.
Serious one! In conjunction with the Hari Raya Haji, you get a free drink from Starbucks and it's only happening for 3 days. OMG!! This is something that you cannot miss out!
So what's happening? Basically for this Hari Raya Haji, you are entitled for Hari Raya Haji, when you buy 1 Grande/Venti, then you're entitled for the one free gift. Ok la .. for you to entitled for free, not really hard thing to do. If you owe someone a drink then this is never a better time to buy them. This is not cheapskate but we are teaching people to save only 😂🤣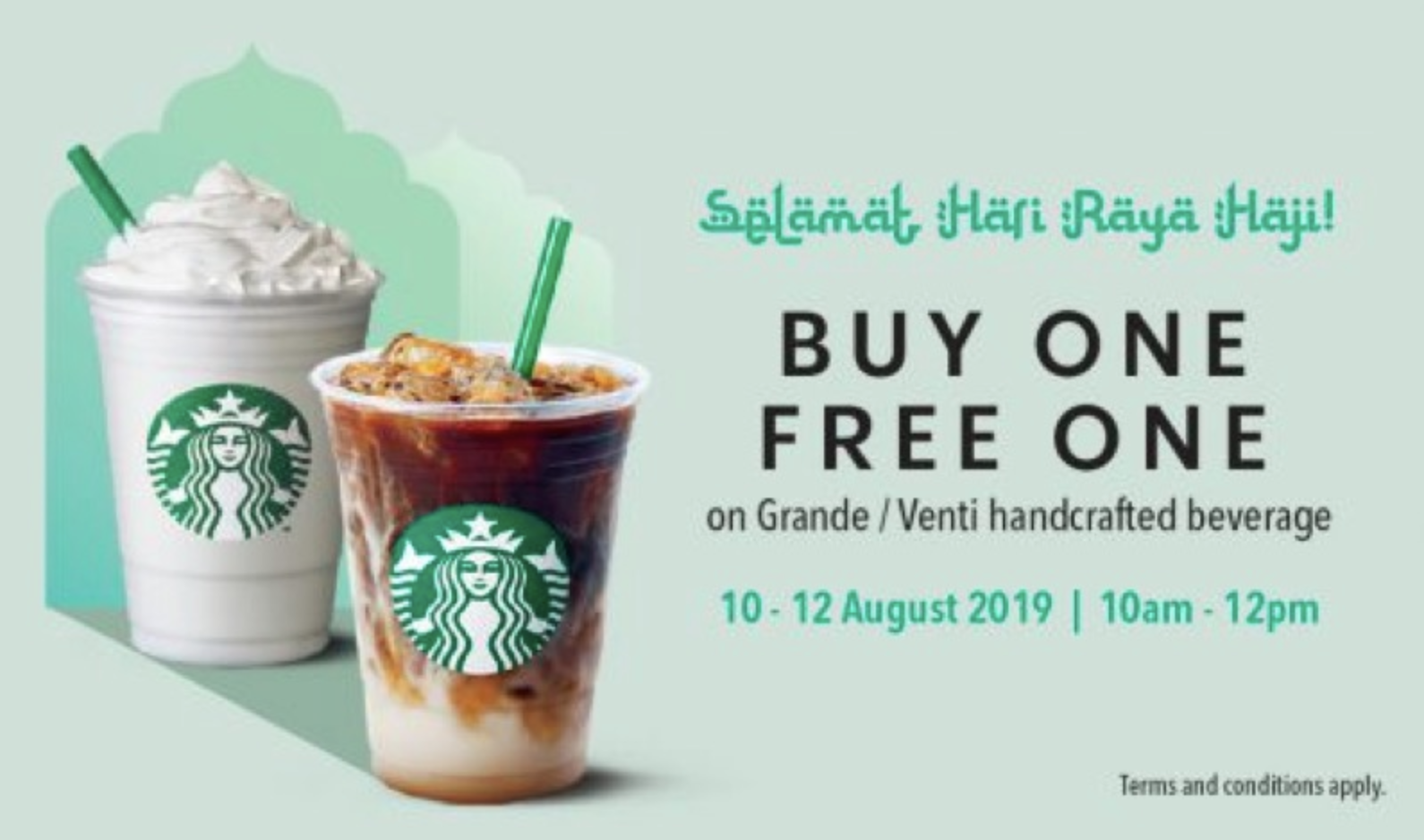 If you're wondering whether is this only happening for some certain branch. Good news is that this is applicable to all branch in Malaysia. You don't need to hassle to go to certain outlets to get this promotion la.
So here is a quick recap of this promotion:
Promotion Details: Starbucks Buy 1 Free 1
Promotion Date: 10th August till 12th August
Promotion Time: 10:00AM till 12:00PM
Promotion Location: All Starbucks branches (except Starbuck store at Airport, Genting Highland and Sunway Lagoon)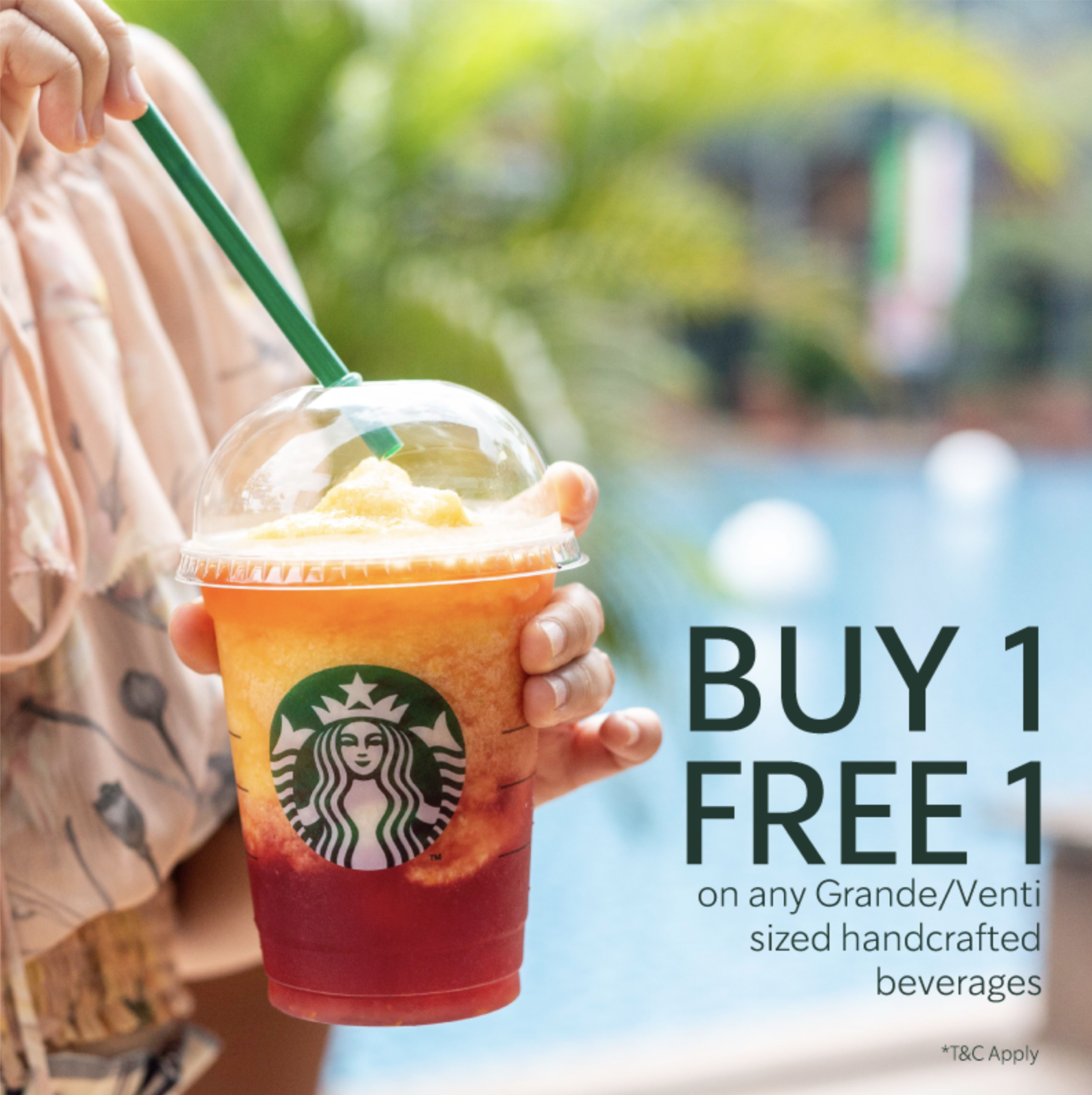 Of course, if got good offer sure got some terms & condition one la. Isn't a hard thing to comply also la.
Complimentary beverage must be equal or lesser value than the one purchased
Not valid with any other discount or promotions
Not eligible for Starbucks Rewards
Not valid for Starbucks Promotion
Valid at all Starbucks stores except Starbuck store at Airport, Genting Highland and Sunway Lagoon.
So don't wait no more. No better time then now to buy.