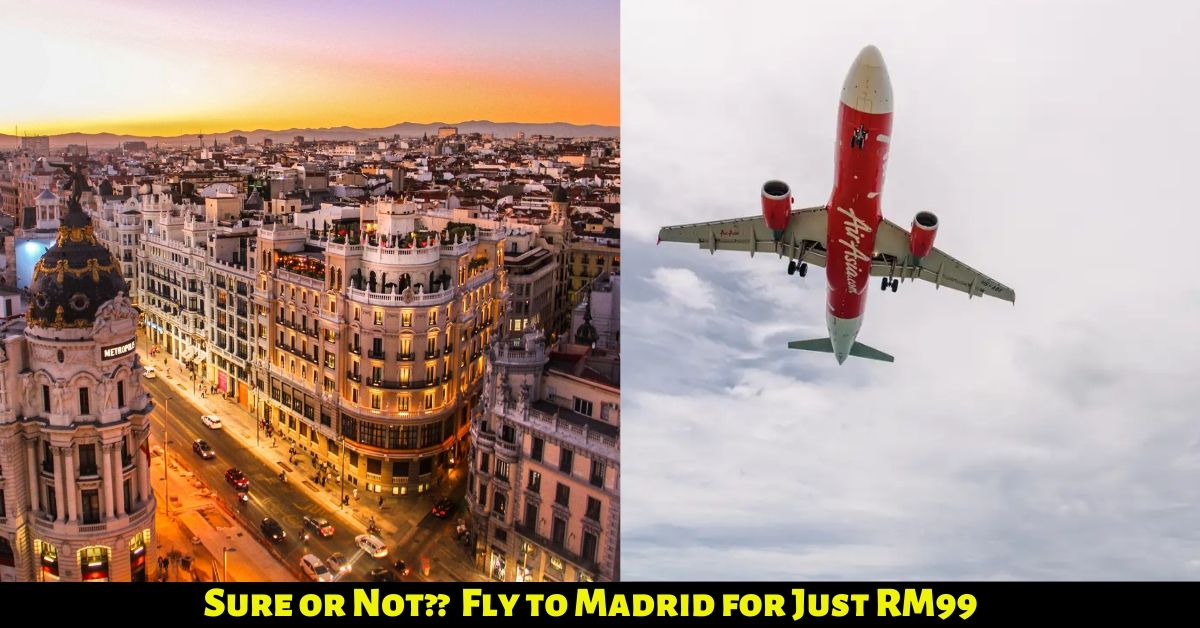 Nobody likes deal more than us. Especially travel deals. Summore now, you can travel to Madrid for just RM99 and it's all-in but just that you need to ride on AirAsia la.
Why so sudden? What the udang di sebalik batu? Nothing much but just that AirAsia, is expanding its reach and they are selling air tickets where they are doing it's partnership with Kiwi.com and it provides customers access to more destinations that are not currently served by AirAsia which include London, Dubai, Madrid and Auckland.
In celebration of this partnership, they are offering all-in return fare from Kuala Lumpur to Madrid, Spain for just RM99. Crazy price right!! But do note that the promo is only available via their website.
Take note that this Madrid offer is available for one day only. So make sure you mark your calendar where between 9am to 11:59pm on 16th November 2019 Malaysian time. This is applicable for travel from now until 31st March 2020.

Of course, there are also some other offering from AirAsia where you can fly to Madrid from Bangkok at THB 999, from Sydney at AUD 199 and from Jakarta at IDR 333,000 on the same day. If you missed the first offer, there will be a secondary promo to Madrid which provides an all-in return fare of RM499 from Kuala Lumpur, THB 4,999 from Bangkok, AUD 399 from Sydney and IDR 1,699,000 from Jakarta.
According to AirAsia, you can only book a maximum of 2 passengers per transaction. Since AirAsia does not fly to Madrid, the flights will be operated by a third-party airline under the Kiwi.com network. As usual, promo seats are limited, so you better act fast.
So what you're waiting for? Make sure you mark you calendar for this special deal which will be happening tomorrow!