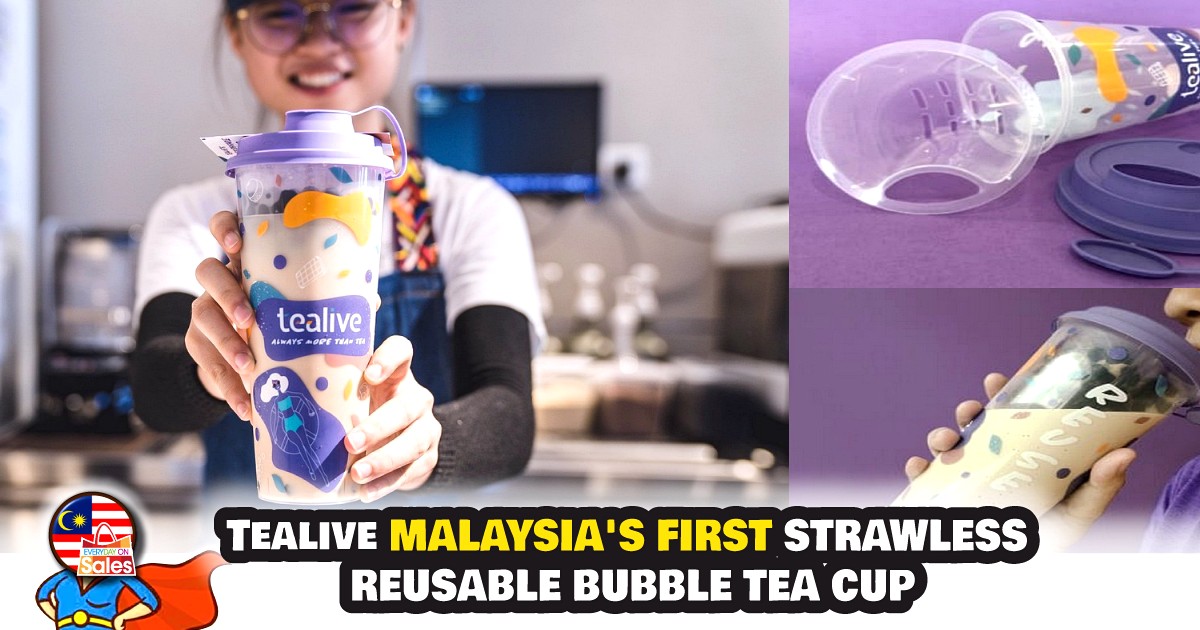 Tealive is truly happy to introduce Malaysia's first strawless reusable bubble tea cup today, together with Tealive x OneCup eco glass tumbler. As Southeast Asia's largest tea brand, it is only right that they lead by example with their sustainability efforts – including reducing the use of single-use cups for your favourite brews!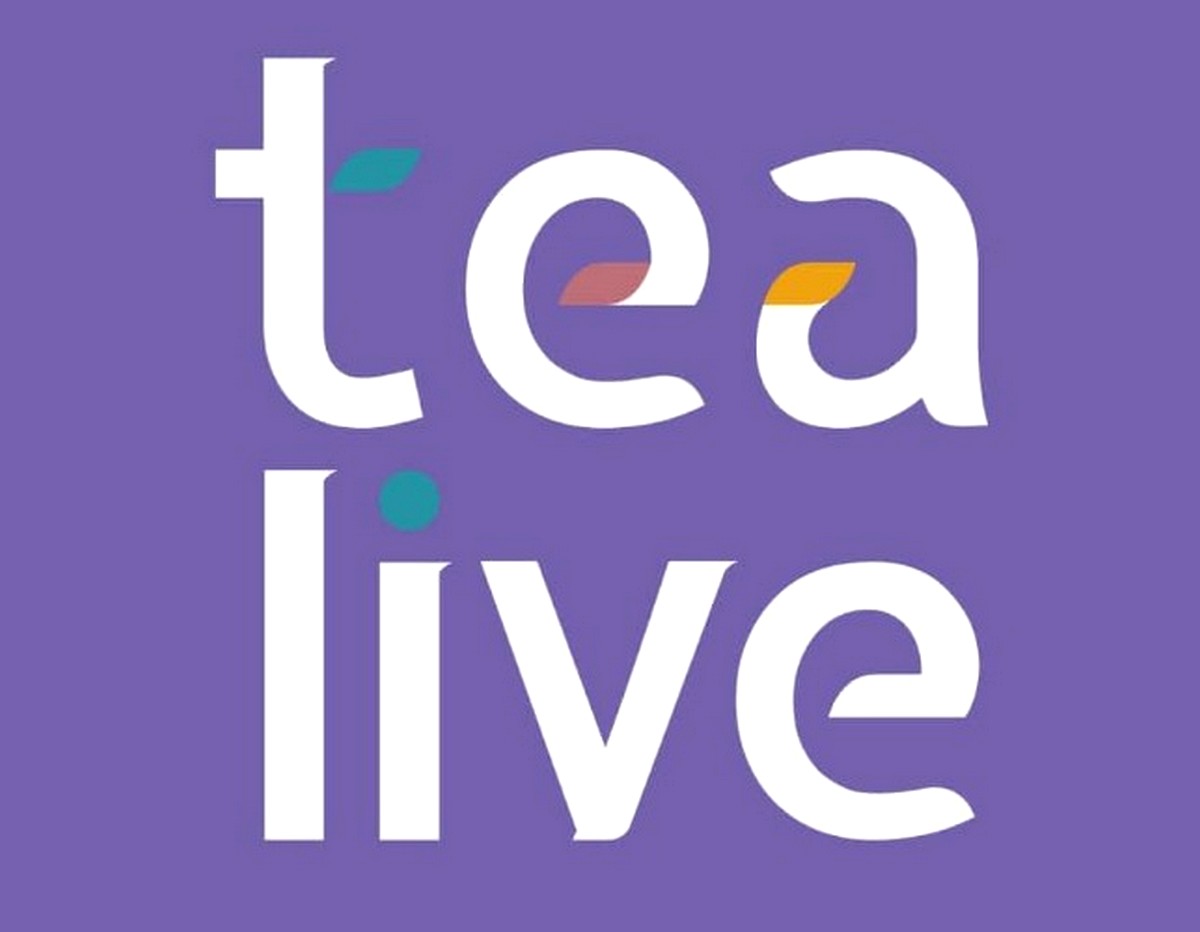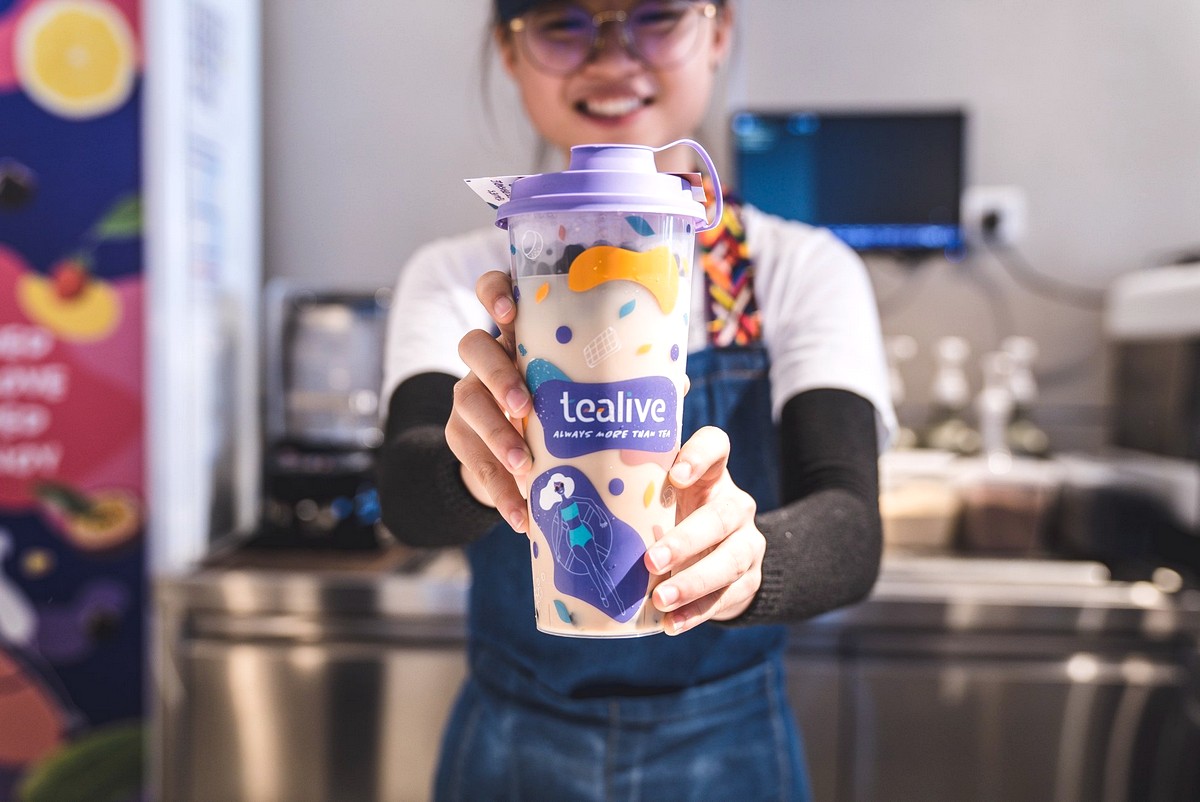 MALAYSIA'S FIRST STRAWLESS REUSABLE BUBBLE TEA CUP!
This innovative cup houses an inner compartment that holds toppings ON TOP of your drink. This allows the toppings to flow from cup to mouth smoothly with every sip, thus eliminating the need for a straw.
Made of food-grade materials
Helps reduce topping wastage
Easy to clean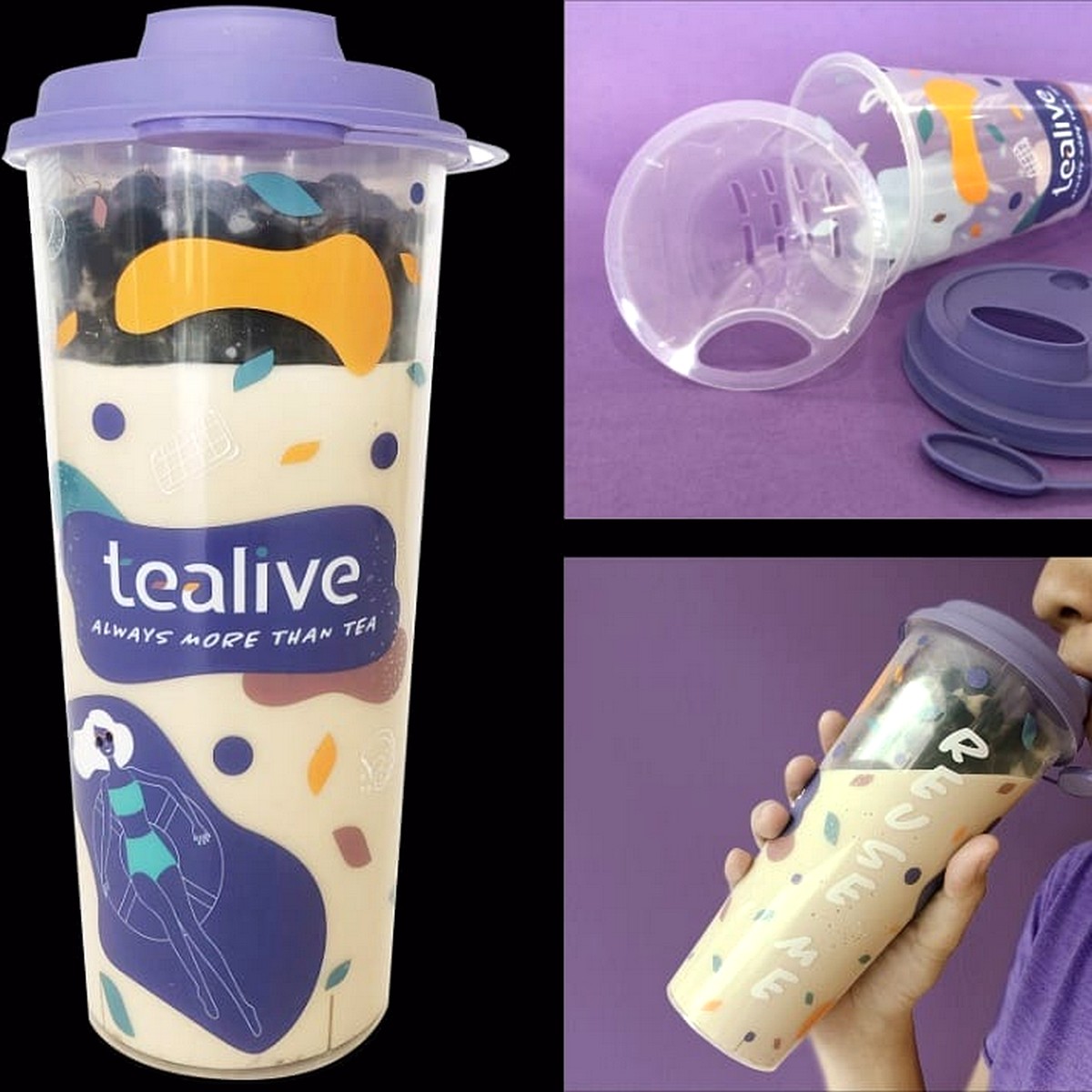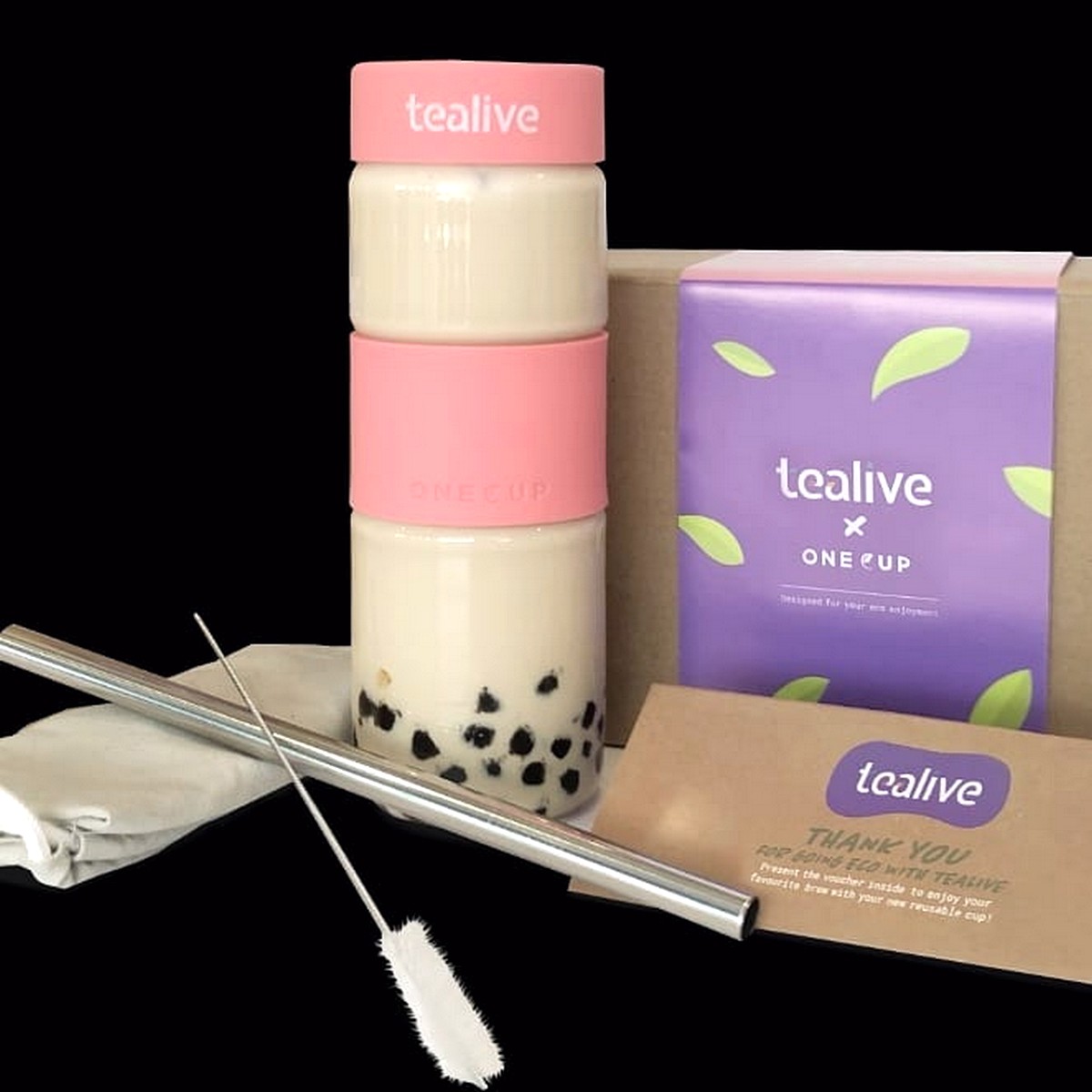 TEALIVE X ONECUP ECO GLASS TUMBLER
Made in collaboration with OneCup, the Eco Glass Tumbler is a plastic-free and reusable bottle specifically designed for tea lovers. With 700ml capacity, it keeps your Tealive drink tasty and eco-friendly!
100% BPA-free
Available in 3 colours
Light & strong borosilicate glass
Comes with own stainless steel straw & cleaning brush
Includes a free Tealive drink voucher worth RM7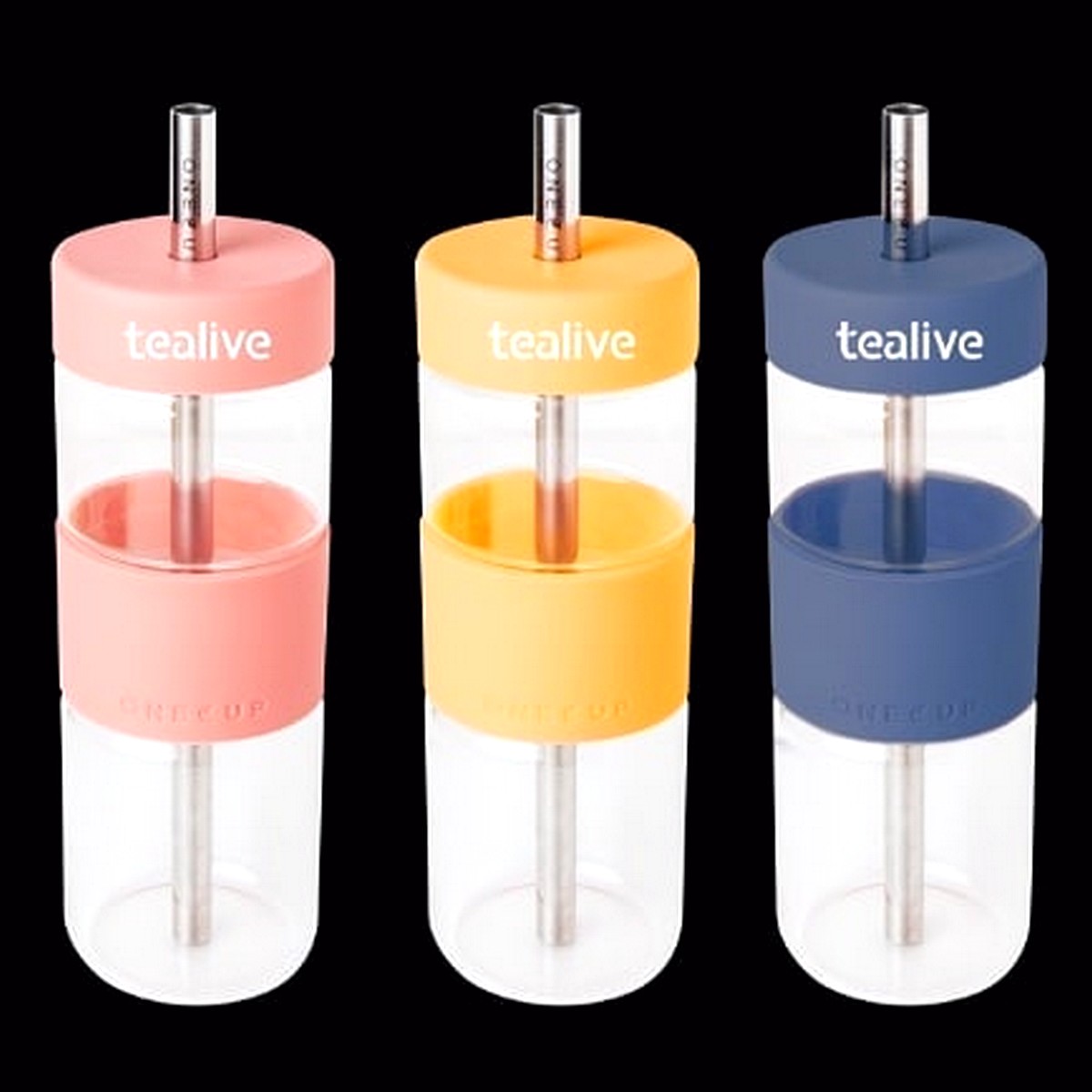 INTRODUCING TEALIVE ECO SERIES
As part of their commitment to sustainability, they initiated the Tealive Eco series, a line of sustainable creations made to elevate tea-drinking experience and create a positive environmental impact. Through breakthrough innovation and product design, they are looking forward to redefining the future of tea in a world that cares.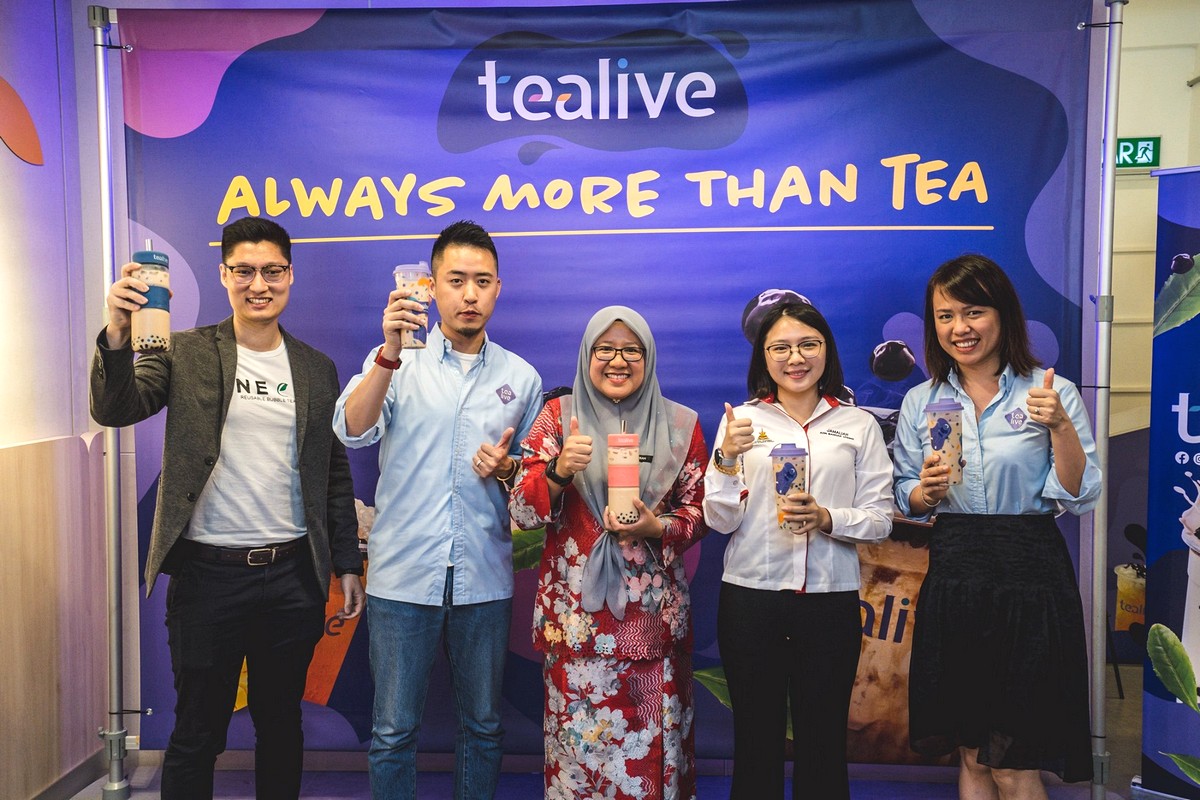 Their heartfelt gratitude to YB Isnaraissah Munirah Majilis, Deputy Minister of Energy, Science, Technology, Environment & Climate Change; YB Puan Jamaliah bt Jamaluddin, ADUN for Bandar Utama; and Sam Loh, the entrepreneur behind OneCup, for your meaningful presence at the launch. Together with their fans, They're confident they can drive this purpose with breakthrough results.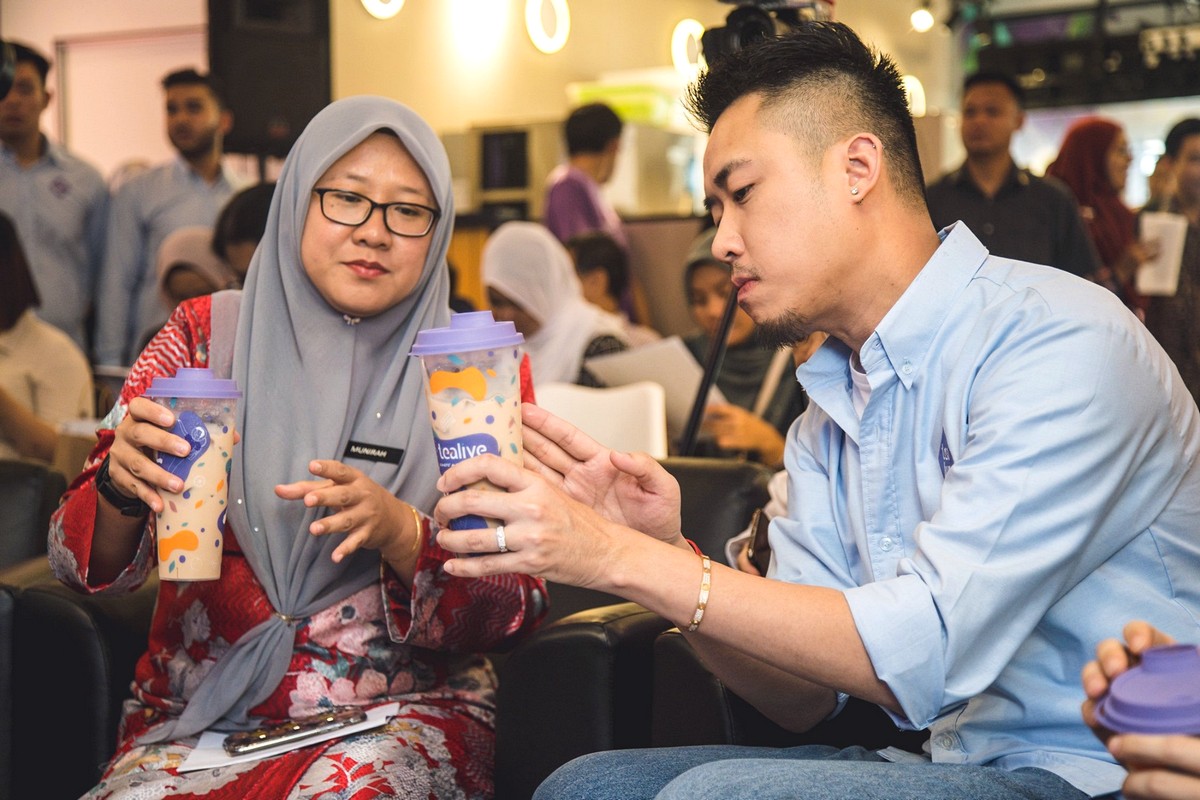 Full production is kicking in soon & you'll be able to get your hands on one from June 2020 onwards.
To our fans, we're moved by your enthusiasm & support for Tealive's first strawless reusable bubble tea cup ☺️💜 Full production is kicking in soon & you'll be able to get your hands on one from June 2020 onwards. Thank you so much!#TealiveEco #TealiveBreakthrough #strawlesscup #reusablecup #gogreen #sustainability #bubbletea #boba

Posted by Tealive Asia on Jumaat, 7 Februari 2020