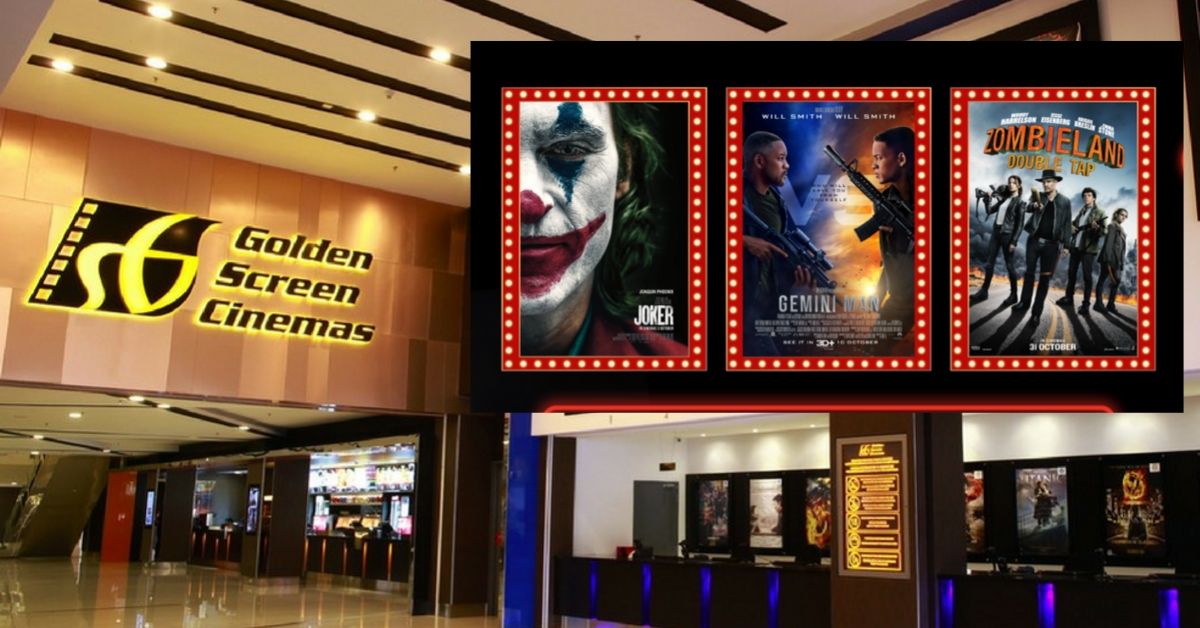 So many movie to watch this October. Movies that you can't miss like Joker, Gemini Man and many more! What's better is that you can catch these movie with 50% off with this special GSC Promotion!
What's the story? Why GSC so good one?
So basically GSC is collaborating with Boost to give you this special deal! This offer is happening from now till the 31st October where if you purchase a ticket using Boost, you're entitled for 50% off on your movie tickets. This promotion applies to all GSC movie tickets. One more thing is that there is a cap on this 50% off where it's capped at RM10 only. So if you exceed the RM10 rebate, advisable to use other Boost account la.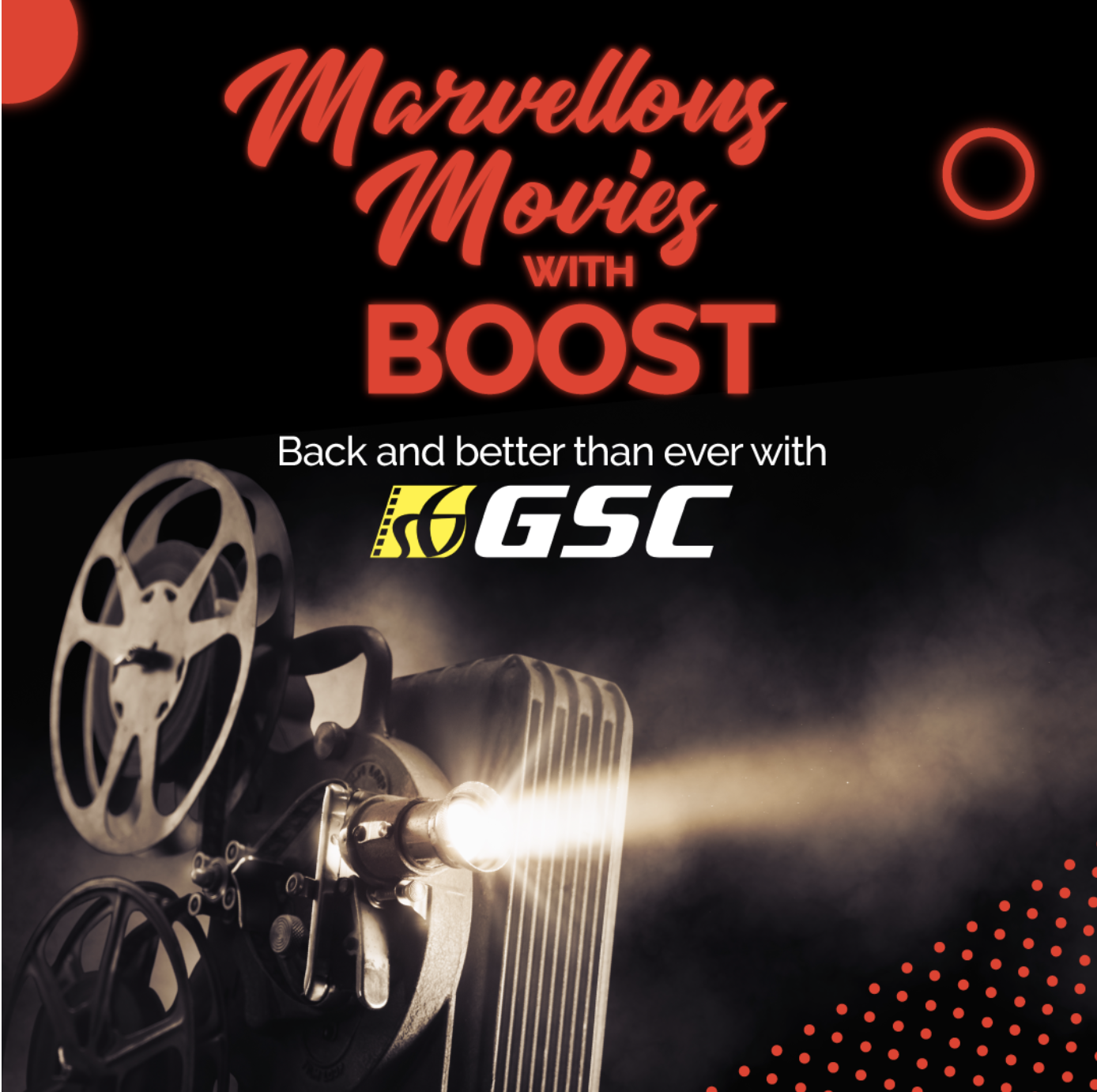 But just take one note is that the 50% rebate won't be instant but it will be rebate back to you on your Boost within 3 working days. Ok la, even rebate back to your boost also a good idea. There are just so many merchant that accepting Boost nowaday.
Details: 50% off on movie Ticket with Boost (capped at RM10)
Promotion Date: Now till 31 October 2019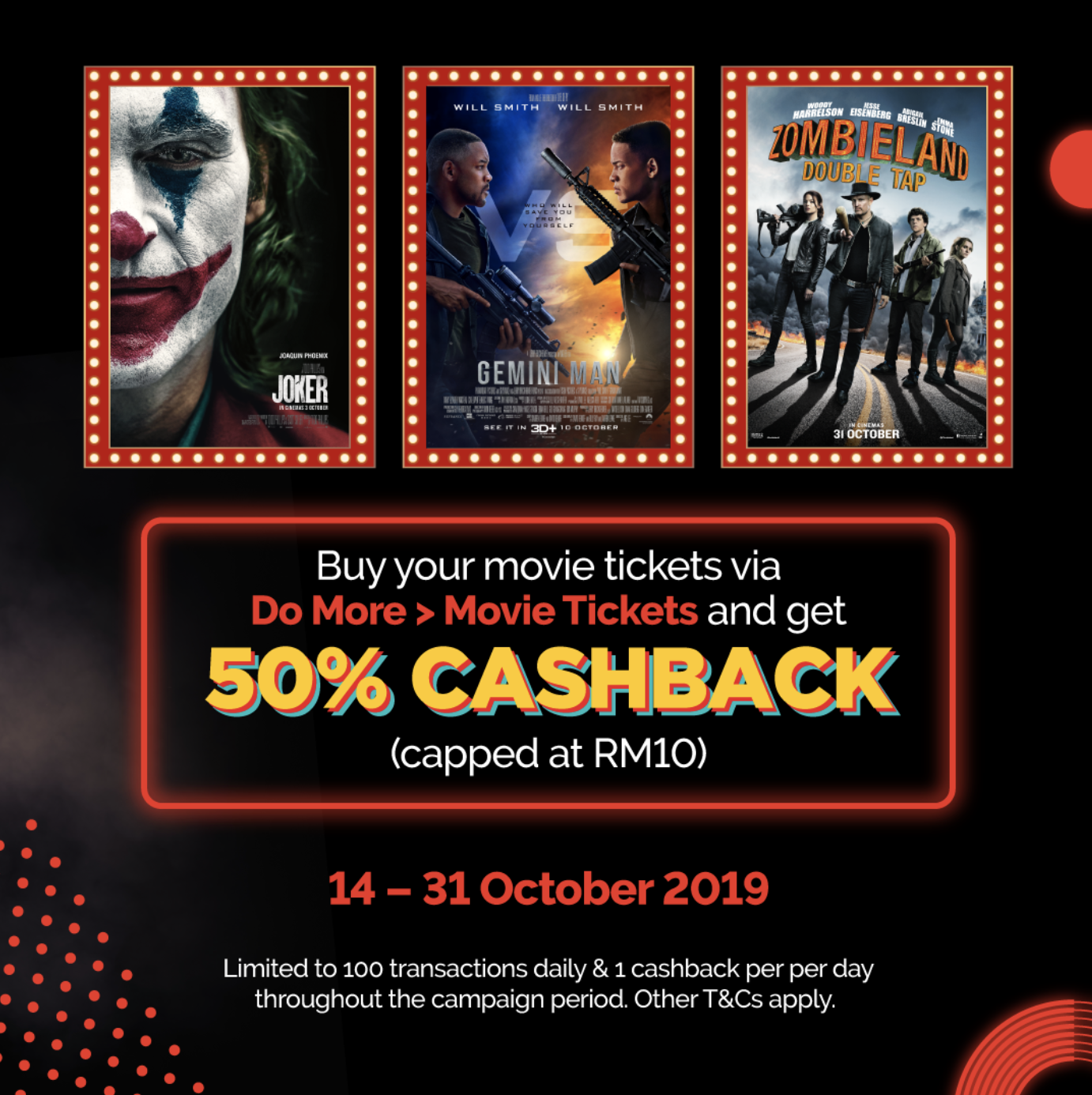 If you're wondering how you can purchase the tickets from Boost, then you can just follow the below simple steps:
Go to Boost > Do More > Movie Tickets
Select a movie & preferred time
Choose your seat(s)
Make payment and receive cashback within 3 working days
Receive your QR Code and shake for rewards
Scan your QR Ticket Code at the cinema and enjoy the show
One more thing is that this 50% off promotion is limited to only first 100 transaction per day and each customer is entitled for one (1) cashback per day
So make sure you grasp this and quick quick go to the nearest cinema and watch movie!