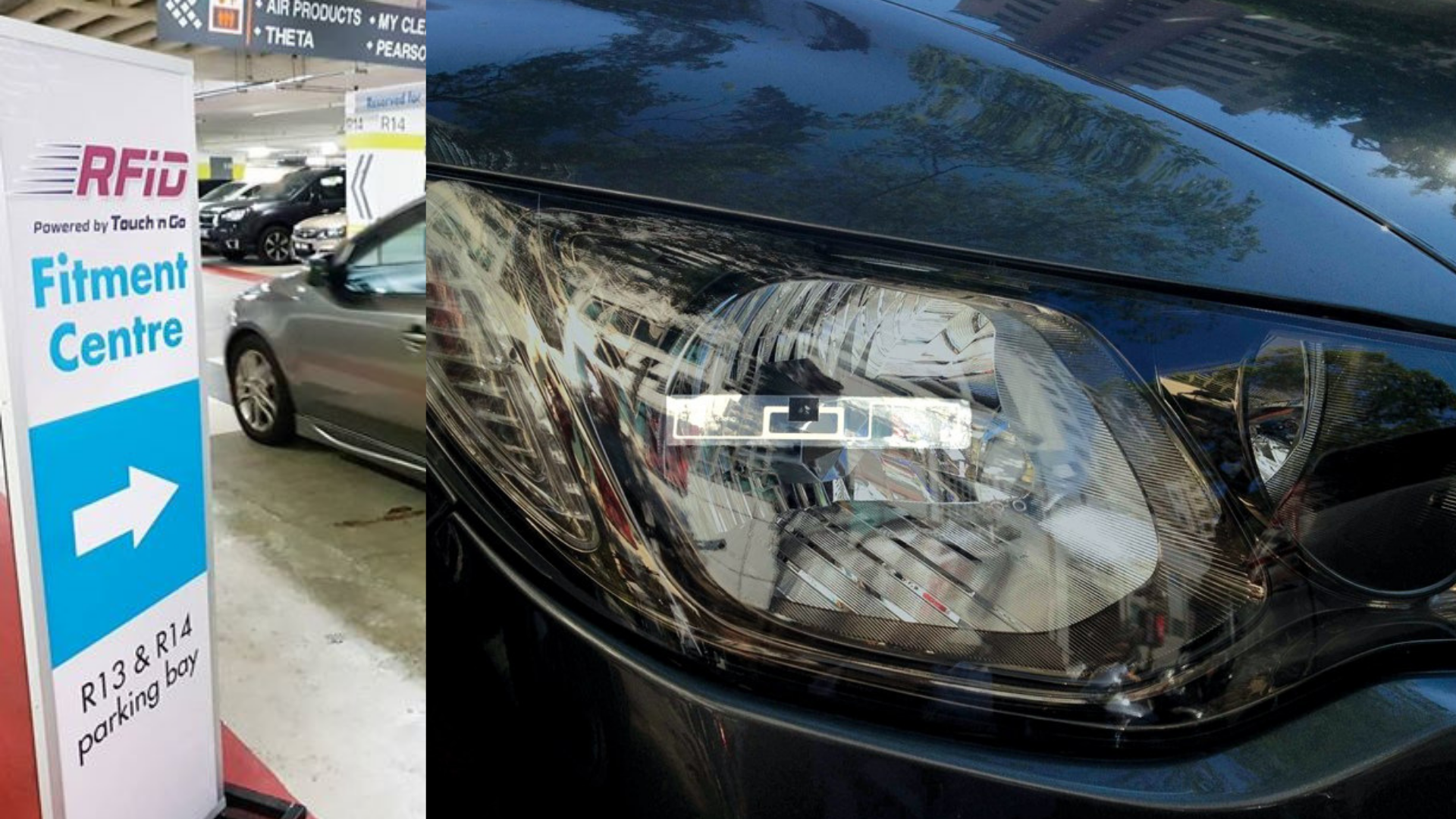 As we all know, we are all moving towards the RFID where it's a more convenient way to pay the toll. The RFID has launched way back since last year and there were pilot user already started using the RFID to make the toll payment. From the pilot, the Touch n Go is actually collecting the feedback and improving the overall usage. At this moment of time, they are looking at the full launch by 2019.
If you have plans to install the RFID, then here is some good news for you. The Touch n Go has open up a few more fitment centre in Penang, Johor and Klang Valley to help people to get on board for this.
If you're interested, you can follow the 3 steps to register and get the RFID installed
Access the Touch n Go registration page and fill up the details
You will be notified if you're selected as the pilot tester
Go to the fitment centre along with your details to get the RFID installed
If you need to know where is the nearest fitment centre, then you can check out the details as below: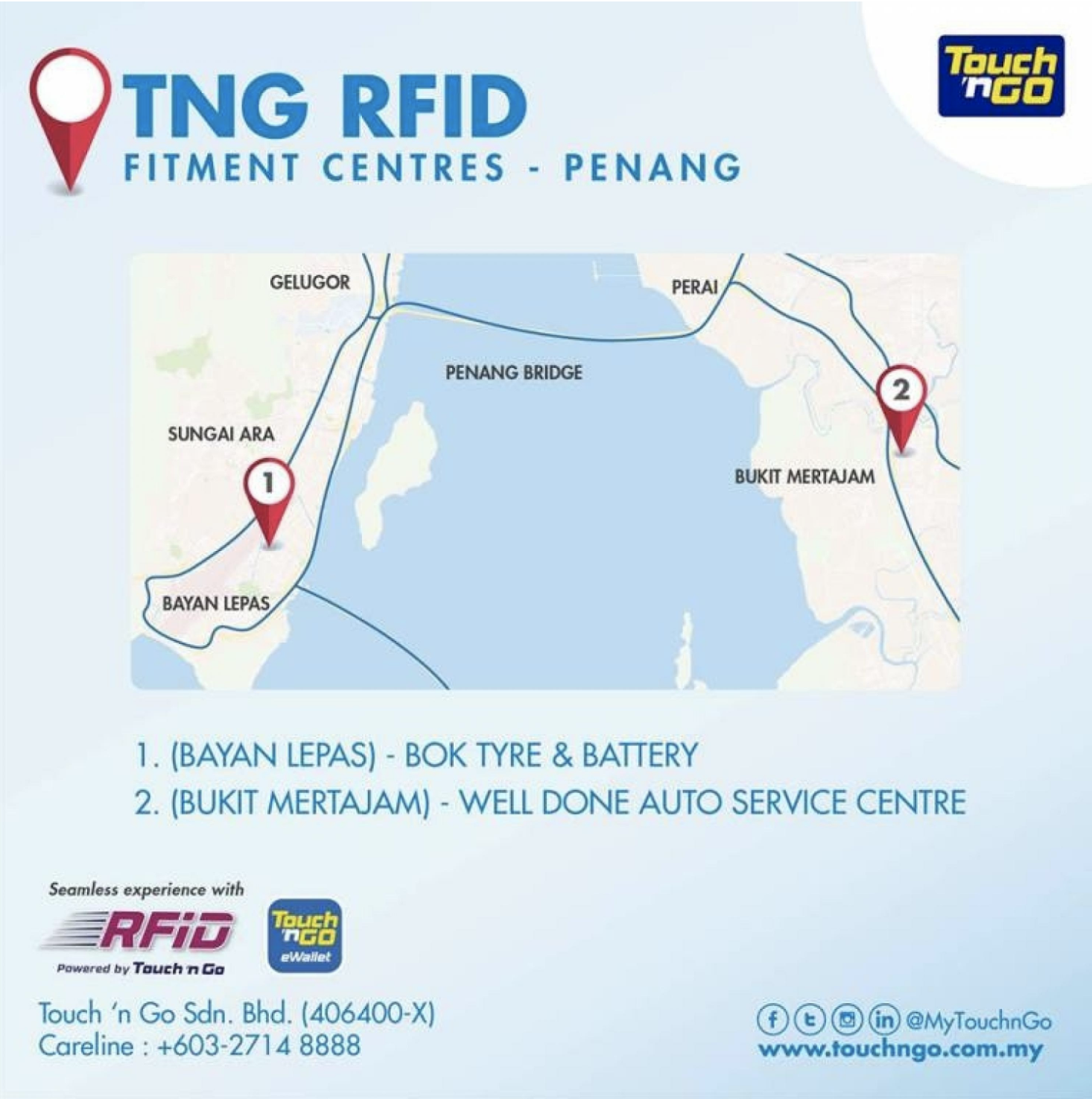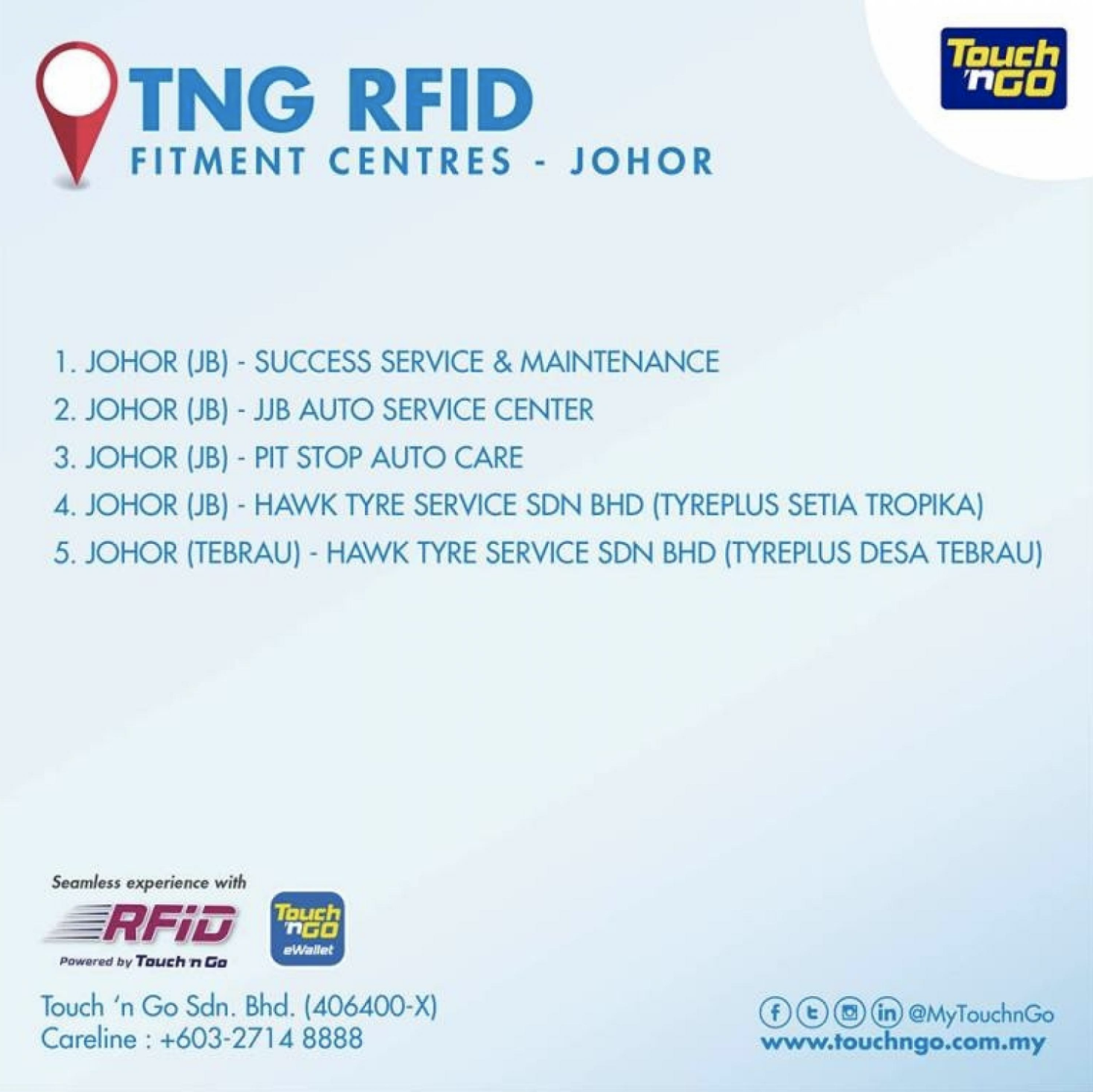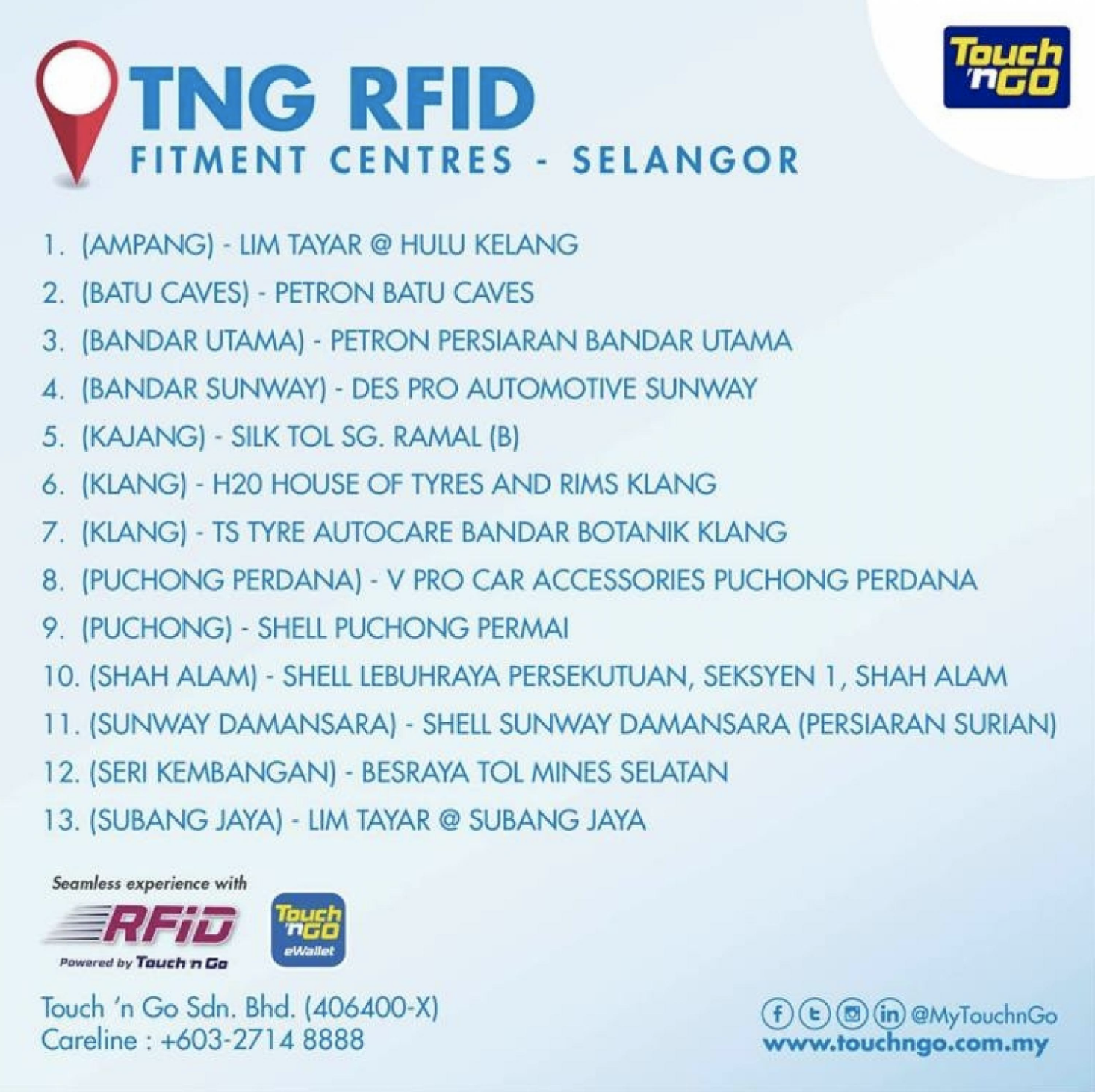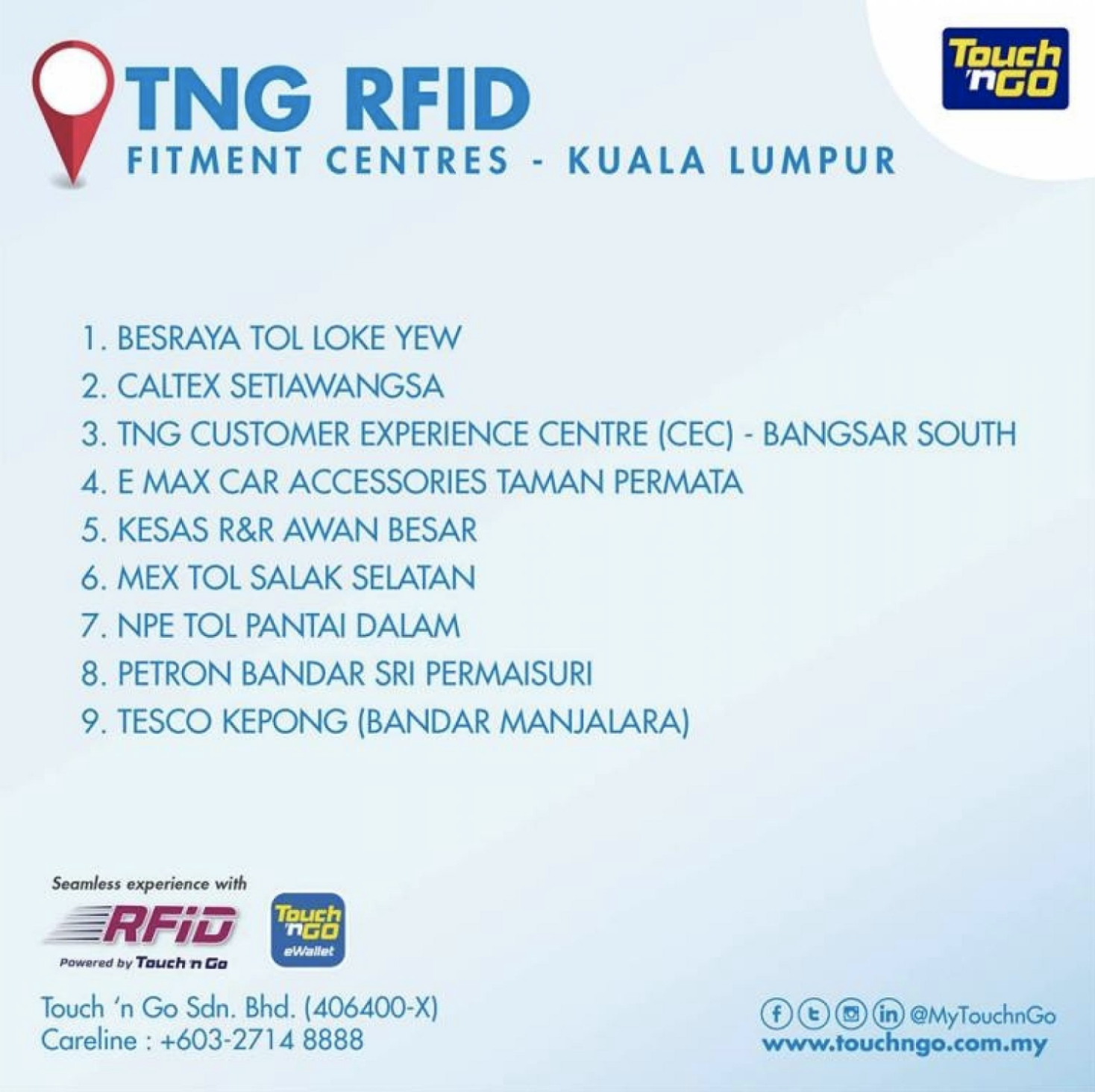 At this moment, RFID can be used on the below highway
Karak Expressway (KLK)
Damansara – Puchong Expressway (LDP)
Kemuning – Shah Alam Highway (LKSA)
Cheras – Kajang Highway (GRANDSAGA)
Lebuhraya Grand Sepadu (GRANDSEPADU)
Duta – Ulu Kelang Expressway (DUKE)
Stormwater Management and Road Tunnel (SMART)
New Pantai Expressway (NPE)
Besraya Expressway (BESRAYA)
System Penyuraian Trafik KL Barat (SPRINT)
There you have it. Make sure you go and register and beat the traffic by using RFID system.