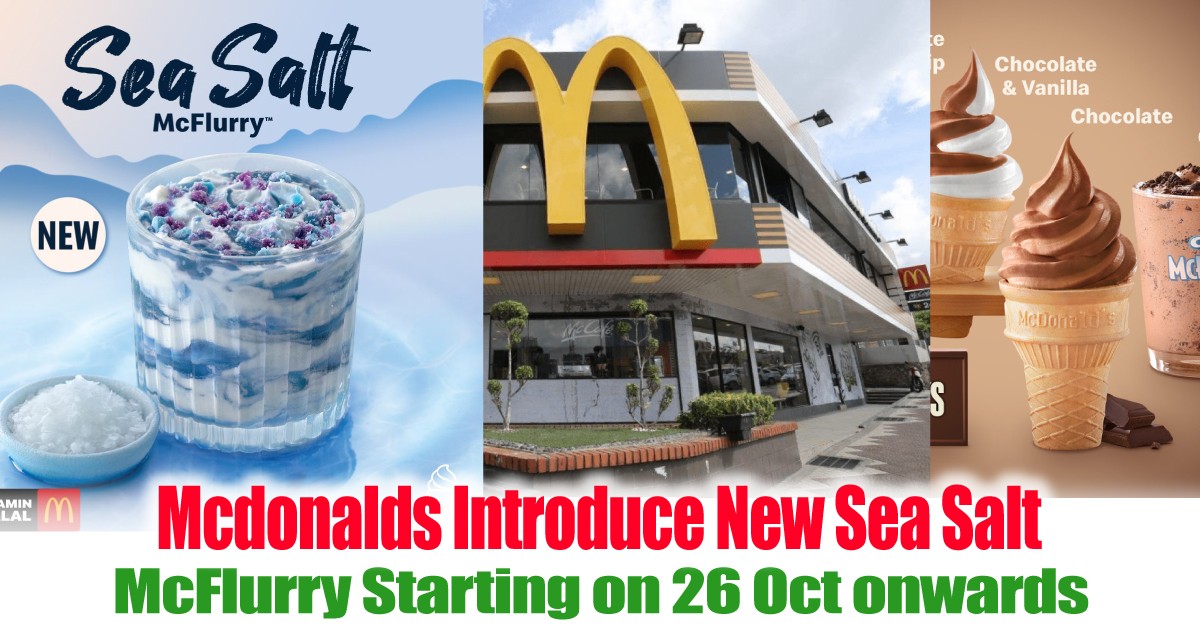 Mcdonalds Introduce New Sea Salt McFlurry Starting on 26 Oct onwards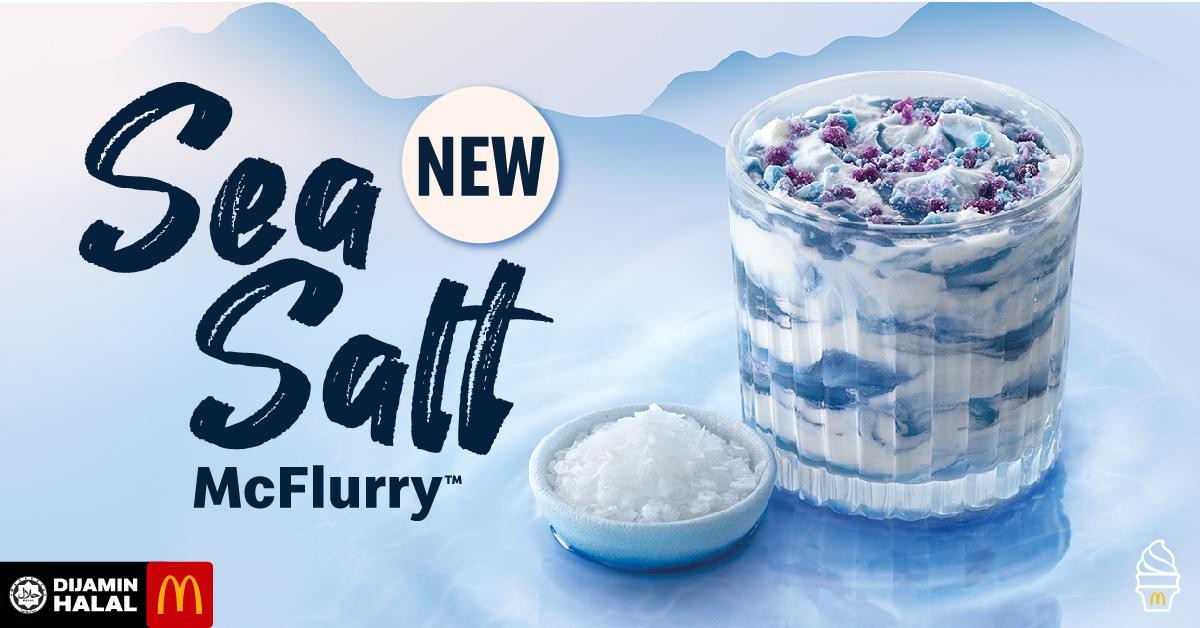 Mcdonalds has just introduced their latest New Sea Salt McFlurry where this blue swirls ice-cream is made from vanilla ice-cream topped with shimmering purple and blue sprinkles of sweet and salty flavor.
And also don't forget about their latest McDonald's classic Hershey's Chocolate Sundae too which they are have 4 flavours for you to choose from.
Savor this icy fantasy now at a McDonald's near you, try one via McDelivery, Drive-Thru or Takeaway!