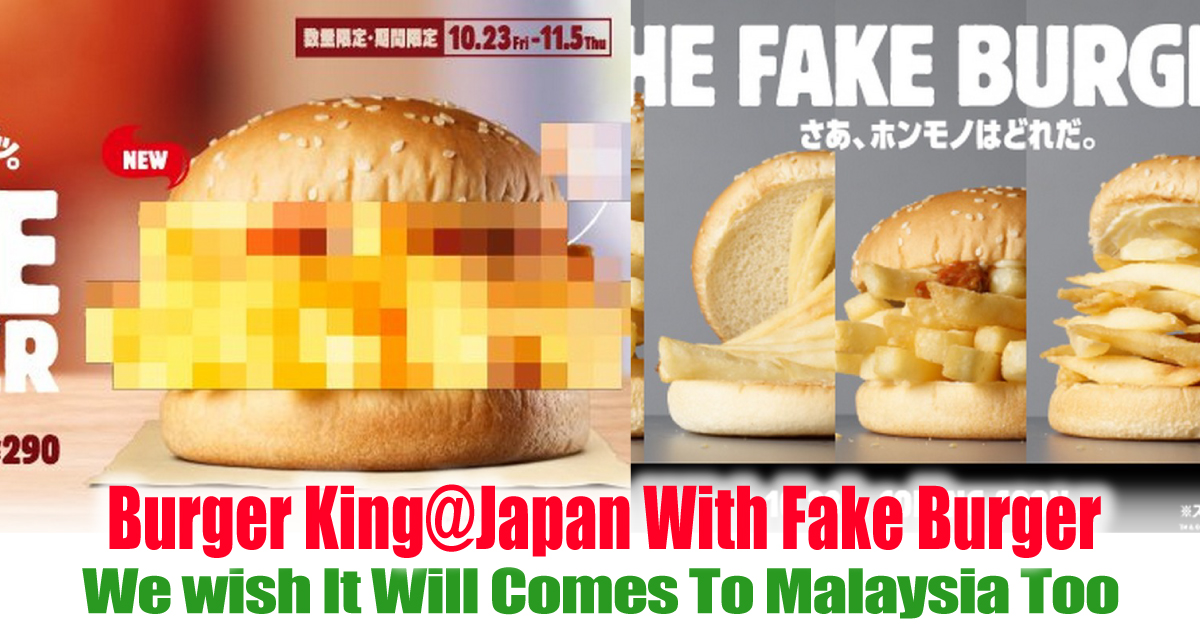 Burger King@Japan With Fake Burger, Which we Hope We can Try it out On Malaysia Too
With more and more people are getting to realize the rising popularity of fake meat or the vegan side of meat where Burger King in Japan has revealed their latest campaign of "Fake Burger" which they have made a series of advertisement by stuffing the content of the burger with fries and it actually a hidden message.
Where if you truly understand why the fries are being stacked in the middle because the latest fake meat created out the main ingredients were actually made from potatoes. The burger itself cost ¥290 (~USD2.77) on a-la-carte, while for a set with a side dish of fries and soft drink is ¥590 (~USD5.63).
This might be great news for those who always wanted to try out these delicious beef patty burgers but they dislike meat. And let just hope that Burger King will bring these vegan burgers over to our country's shores and we can enjoy this greats new burger too!