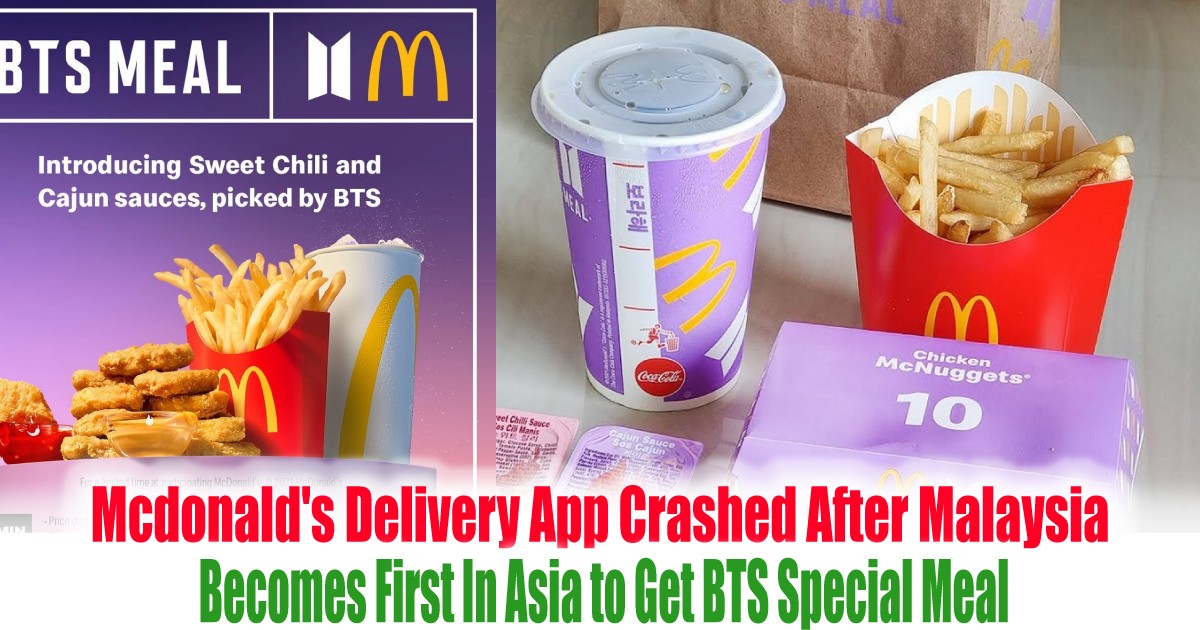 Mcdonald's Delivery App Crashed After Malaysia Becomes First In Asia to Get BTS Special Meal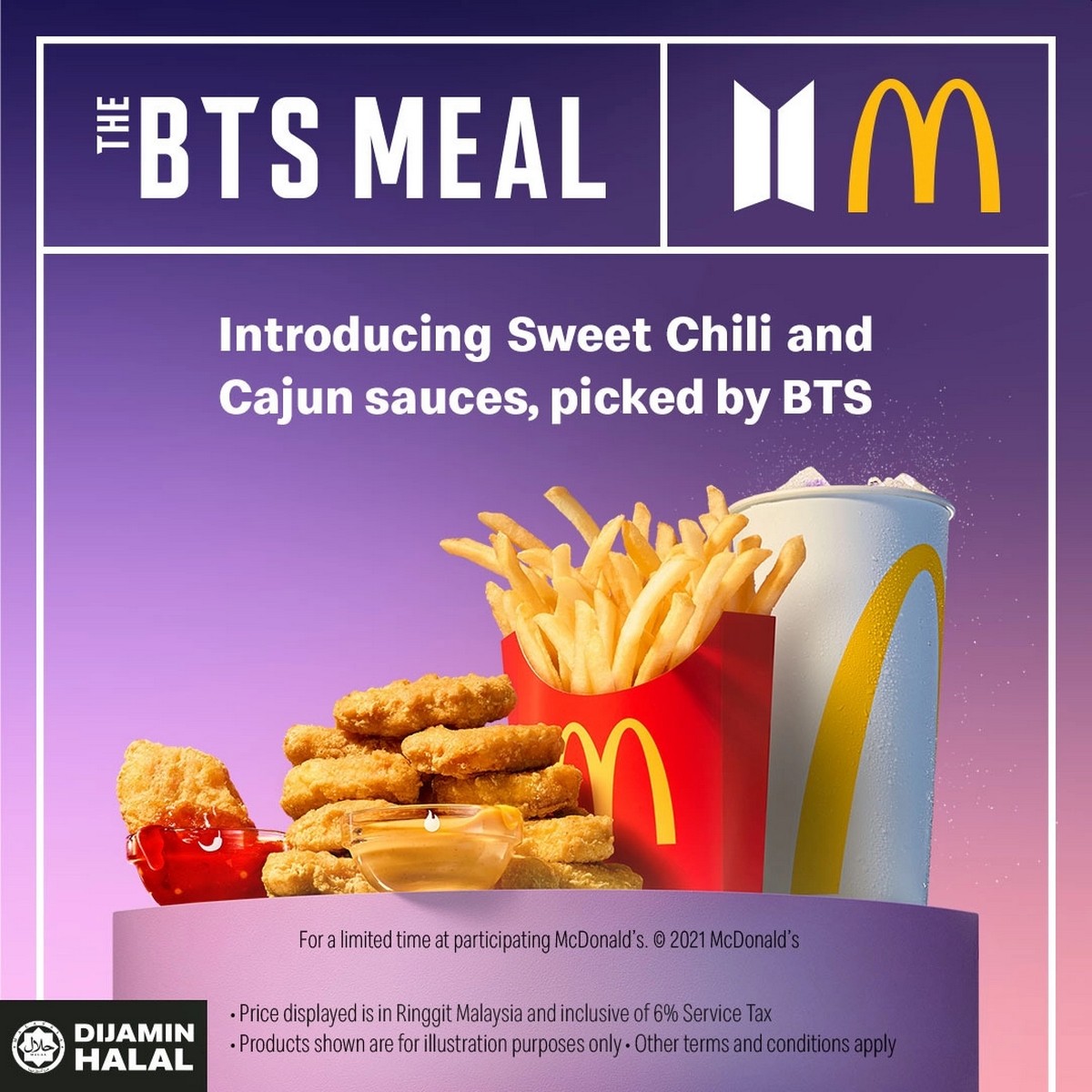 source Mcdonald's
As all Malaysian fans of BTS have got so happy about the new BTS special meal in collaboration with McDonald's where Malaysia is the first country to receive this special meal. However, due to high demand from BTS's fans which is known as AMRY might have crashed the McDonald's delivery app and online delivery services on its website.
Malaysia which is just out of the 49 countries in the world to be able to have chance to enjoy this special meal which is known as BTS Meal and Malaysia is the only Asian country out of the first 12 countries such as Singapore, South Korea, Vietnam where the BTS Meal will debut on May 27, and Philippines (June 18) and Indonesia (June 25).
The BTS Meal is here! We know you're excited, we are excited too! But safety's first. The BTS Meal is available from 10am. Get yours today.
#SafeWithMekdi #BTSMeal pic.twitter.com/s2U6MQIyKJ

— McDonalds Malaysia⁷ (@McDMalaysia) May 26, 2021
The set contains the boyband's signature order, namely 10 pieces of Chicken McNuggets, a medium serving of fries, a medium Coca-Cola, and sweet chili and cajun dipping sauces inspired by popular recipes from McDonald's South Korea and the price starts at RM15.70 but may differ depending on the delivery service. The special collaboration made it to the top trending topics in Malaysia on Twitter today, through the hashtags #BTSMeal and #BTSxMcDonalds, and related terms such as McDelivery and Army.
Immediately after i get my #BTSmeal.. Gahhhh!! I have to save the world 😂😂.#BTS_Butter
Tq @McDMalaysia for separately pack my fries just to save the bts paper bag😉😉. #Borahae lahhh 💜💜💜 pic.twitter.com/tsu8pVbZ9V

— 💜누나⁷💜 (@borahae89) May 26, 2021
Memang aku simpan paper bag, cup semua tuh ahahahhaha #BTSMeal pic.twitter.com/c7Ouwp1Vdu

— farhana⁷ (@aniez_fza) May 26, 2021
Currently, Twitter showed that #BTSMeal was the number one trending topic in Malaysia at around 10.44 am with 26,600 tweets, and still had the top spot at both 11.20 am with the number of tweets growing to 31,800 and around 12pm at around 42,600 tweets. Twitter users in Malaysia were also seen saying that they would keep the packaging of this special meal, including the cup for the soft drink.
siap bawak tupperware punye takut bag tu berminyak 😂😂😭 #BTSMeal pic.twitter.com/CBdOglU6dt

— nnisᴮᴱ⁷•ᴗ•🧈 (@callmejiminis) May 26, 2021
Sadly, a lot of fans were a bit disappointed with this meal set as there was no postcard included on this meal set. Where some users shared a picture of their BTSxMcDonald's meal, said that they were disappointed the meal did not include any free gifts.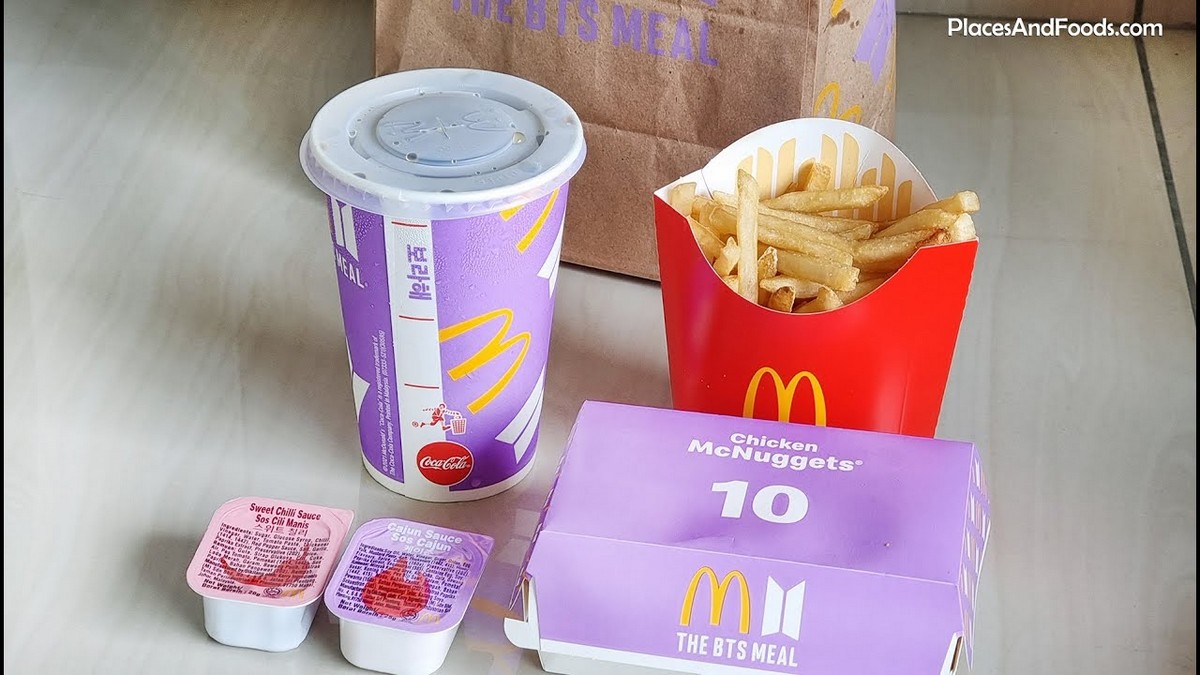 source Mcdonald's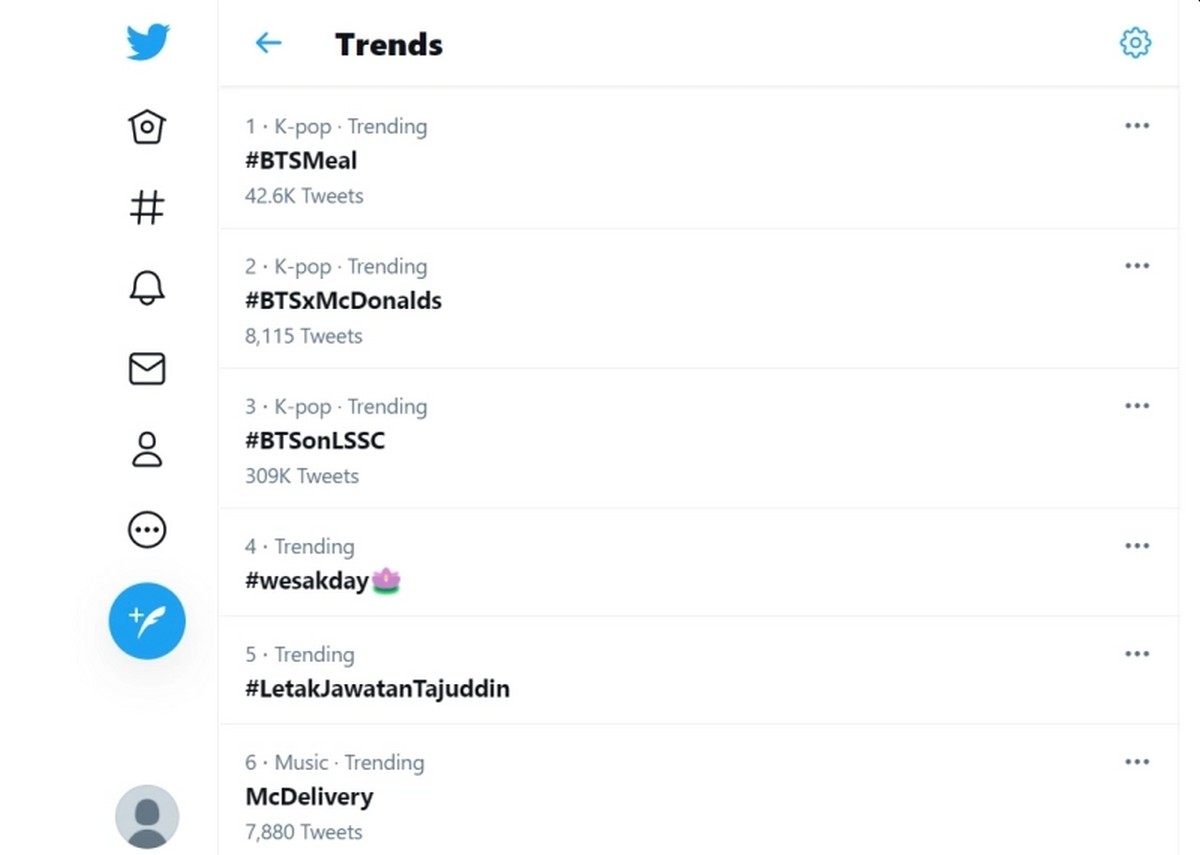 source Mcdonald's