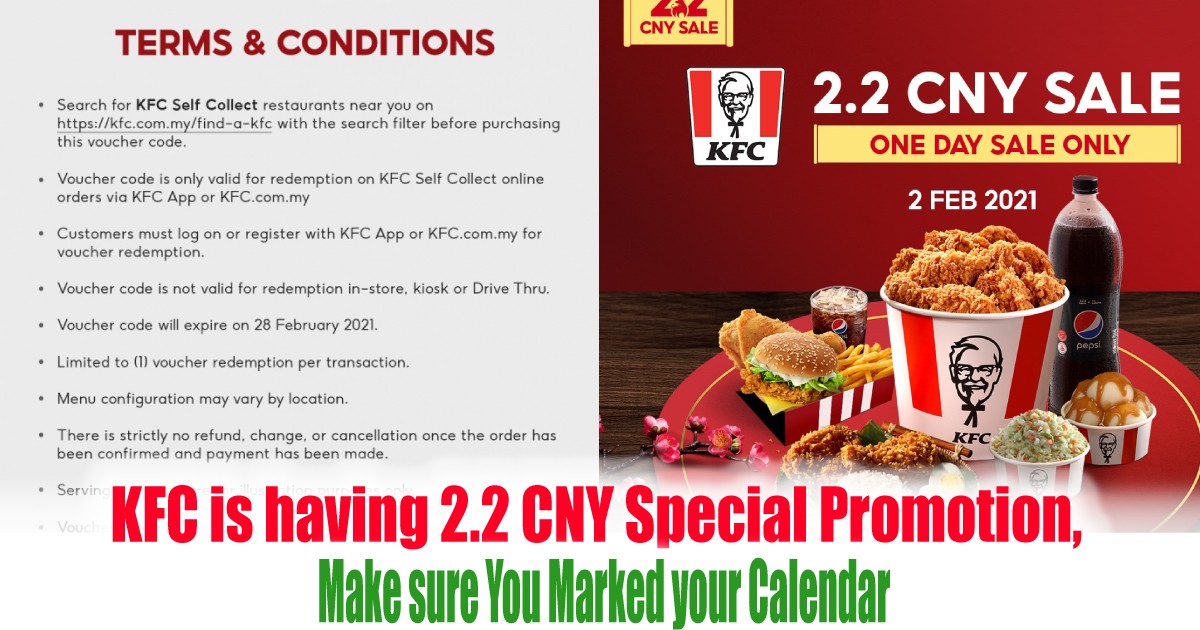 KFC is having 2.2 CNY Special Promotion, Make sure You Marked your Calendar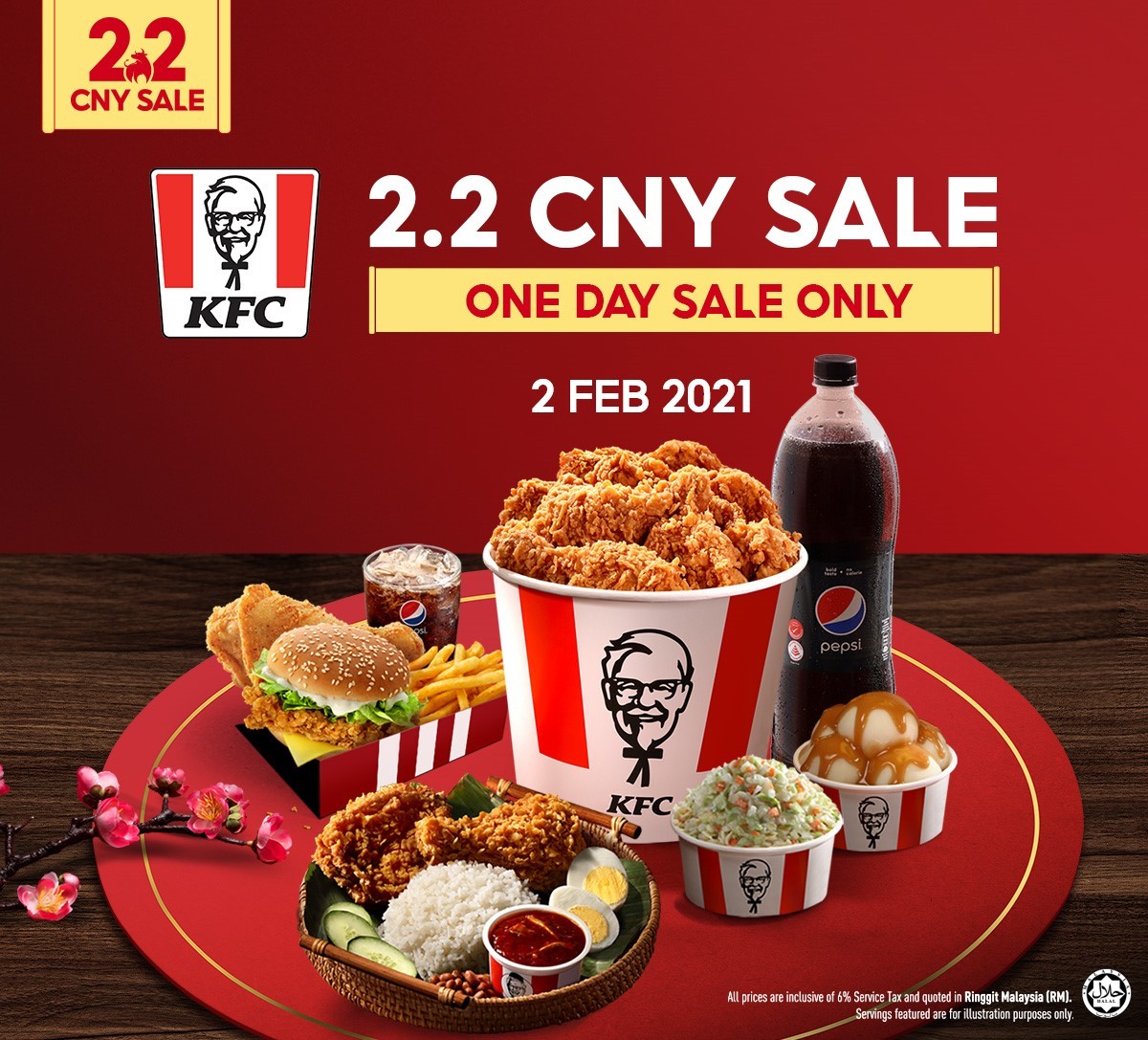 Don't miss out on the 2.2 CNY Sales!!
5 Pcs combo for only RM28.99
Geat news to all KFC fans out there as now you can enjoy the 5 pcs Combo from RM28.99 (Up RM34.50) Other than this, you can find more goodies are been offering during this special promotion such as 2 Pc nasi Atuk KFC, Singnature Box- Classic and more.
9-PC Combo for only RM41.99!
5-PC Combo for only RM28.99!
2-PC Nasi Atuk KFC for only RM12.99!
Signature Box-Classis for only RM13.99!
Whipped Potato (R) for only RM1.49!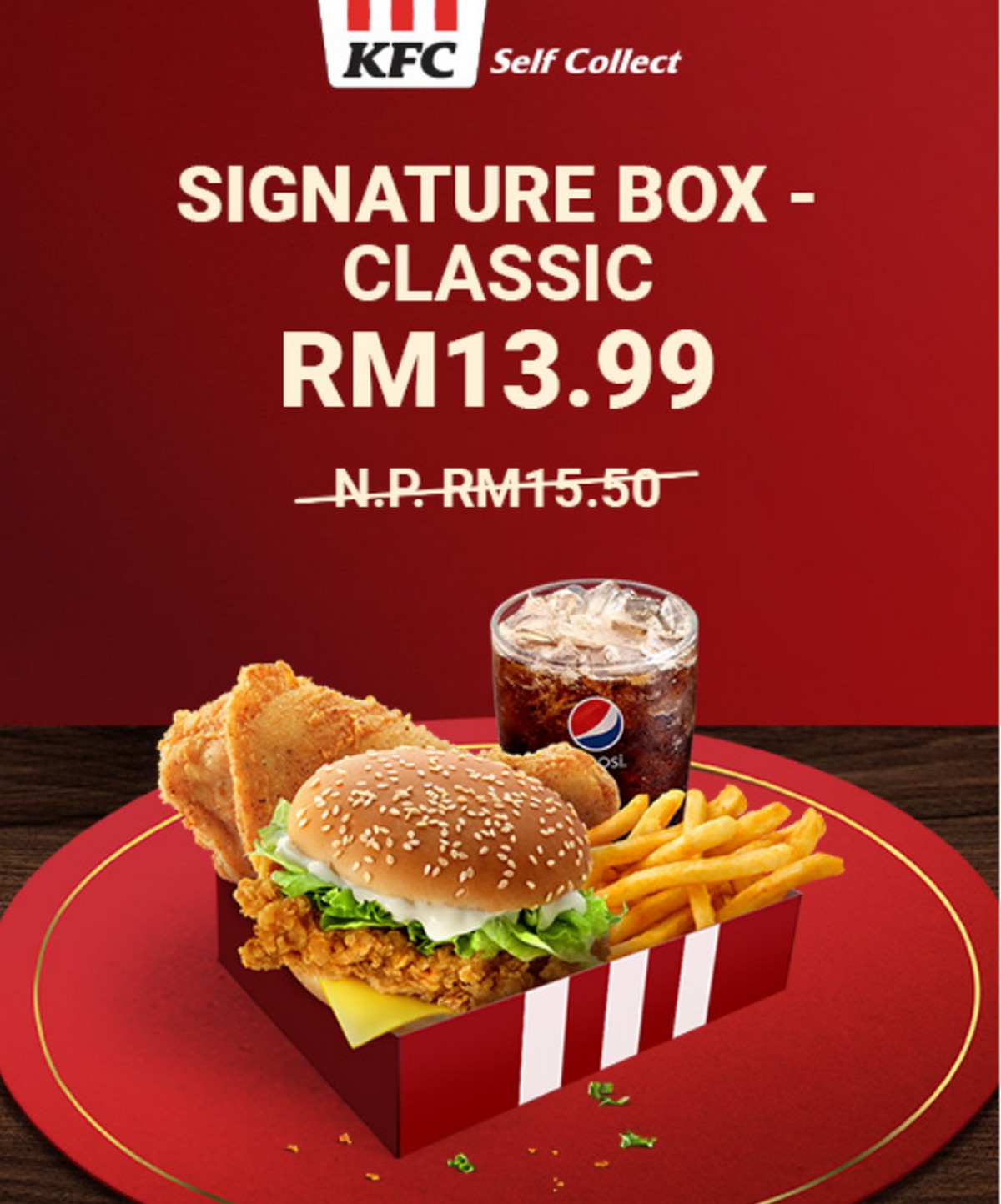 Check out these affordable classic signature box
For those who are interested, kindly proceed to KFC Malaysia to order now.