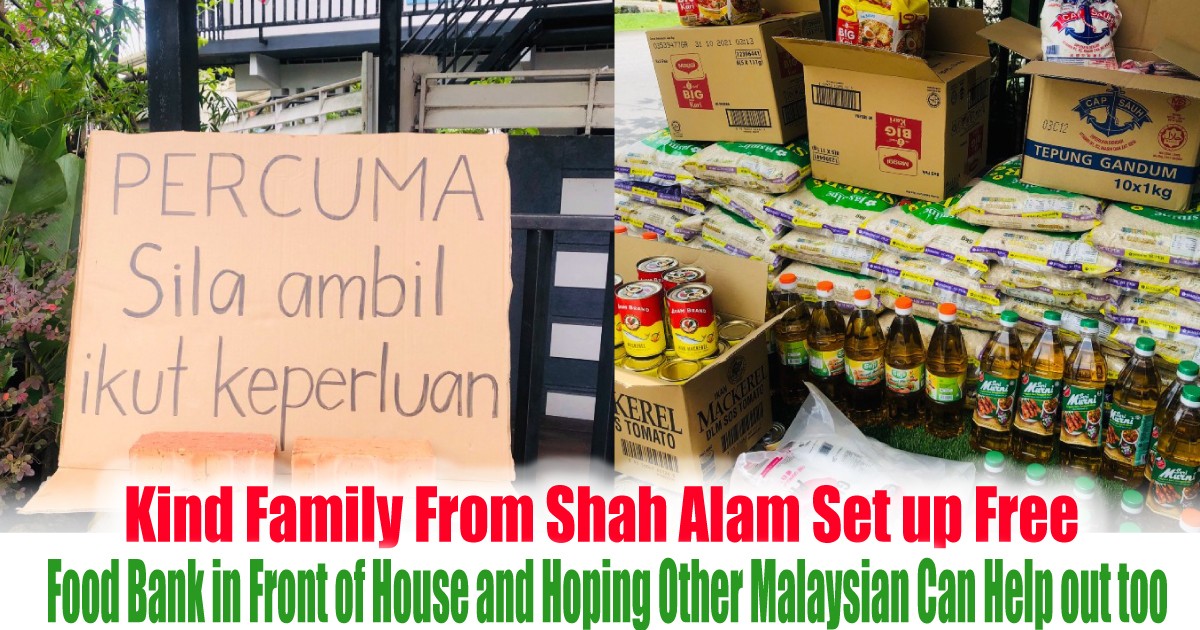 Kind Family From Shah Alam Set up Free Food Bank in Front of House and Hoping Other Malaysian Can Help out too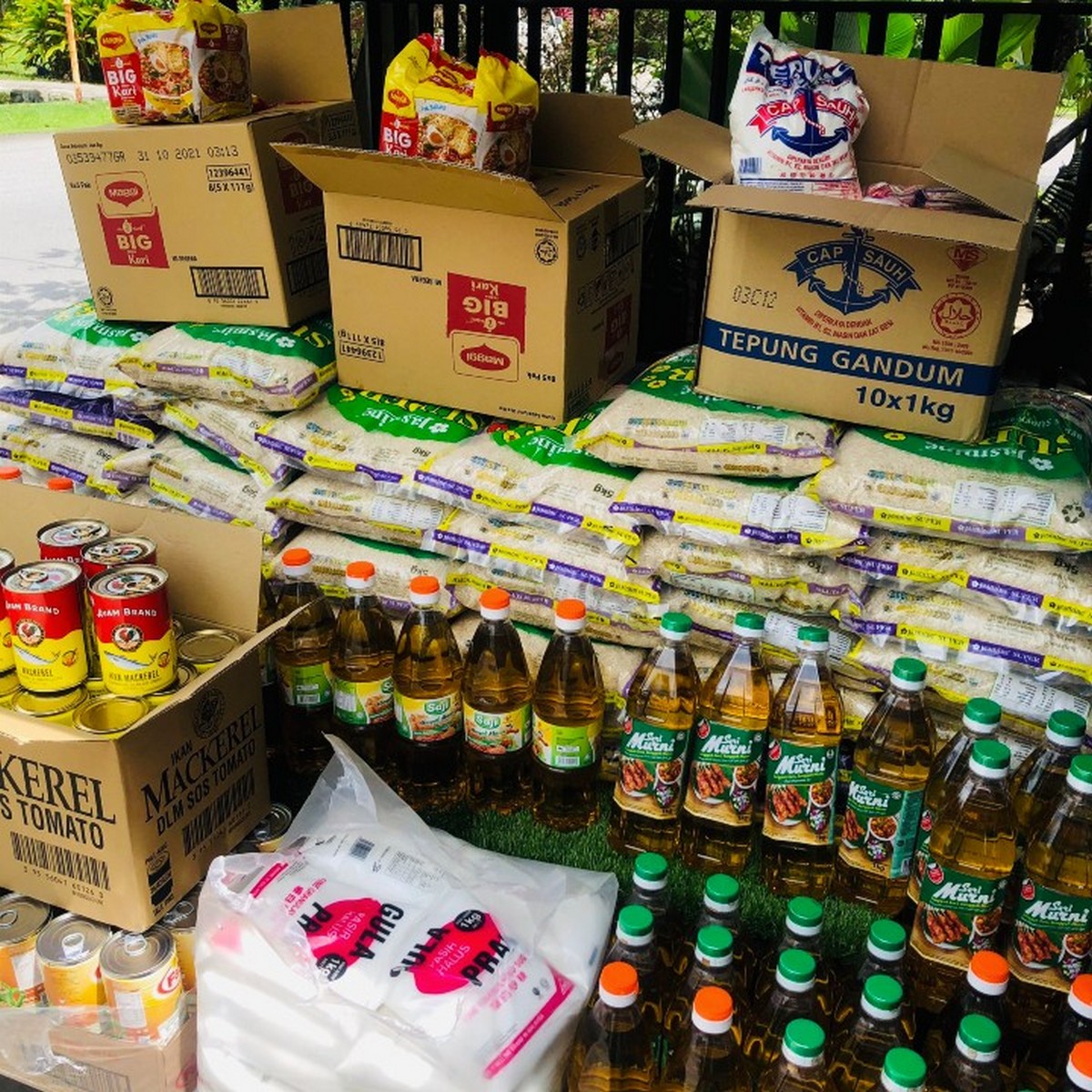 Some of the free food which are being donated out.
A generous family living in Section 19, Shah Alam are being praised online after organizing a free food bank to help those who are financially struggling due to the current Covid-19 pandemic and the family provide basic food such as cooking oil, rice, sugar, canned food, flour and more just in front of their house. As any member from the public are welcomed to grab whatever they need from the stock available.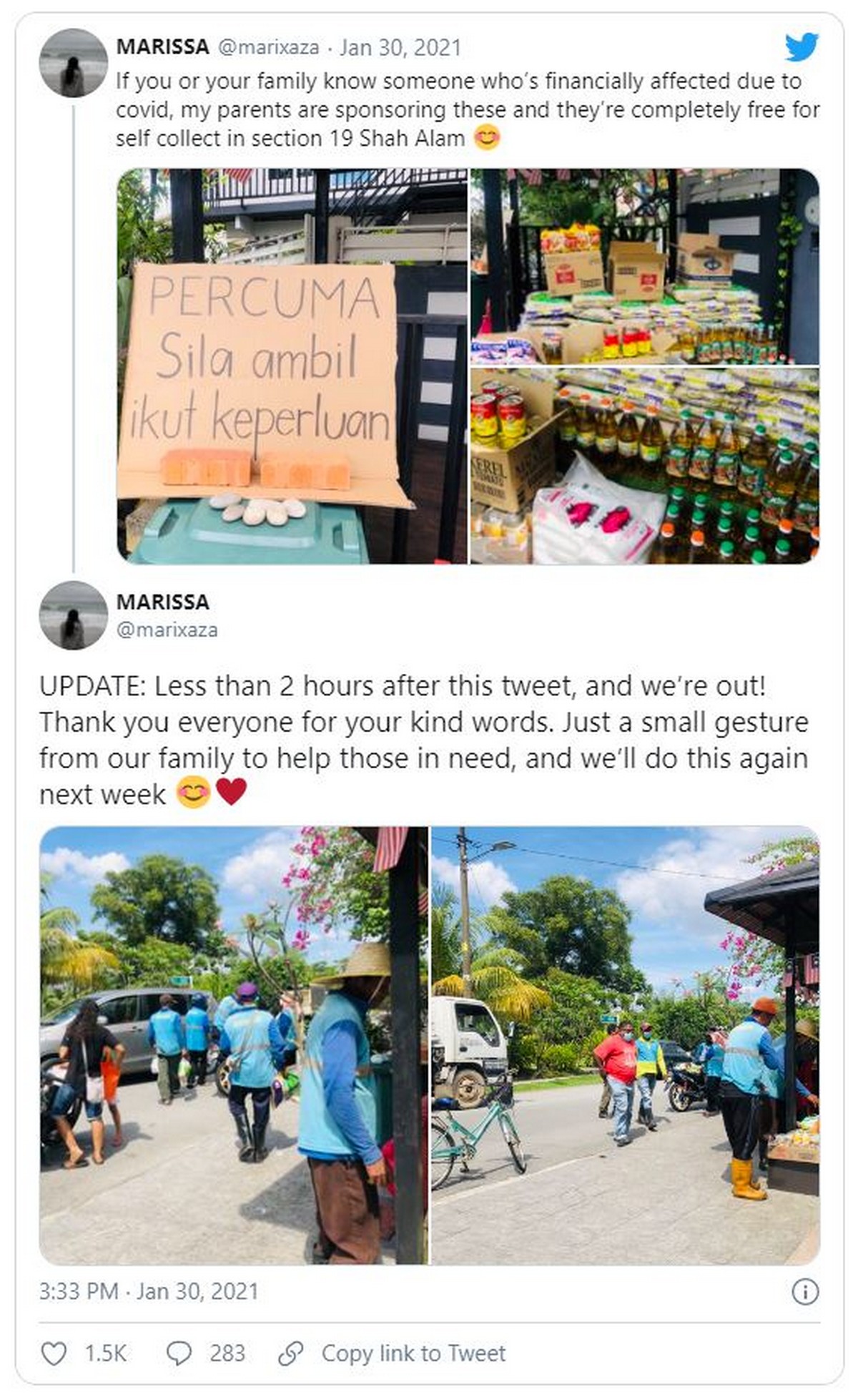 Netizen is praising this family for their generosity and helping those who are in need.
Maslan Urmin, Juraidah Atin and her parents has organized the food bank in hoping that anyone who are in need could received some help and it was their first time organizing such an effort where it was pretty challenging to keep everything in order to ensure there was enough food to go around and Marissa shared that her parents did the shopping for the supplies themselves.
She said that the response was so overwhelming that her father had to make 2 – 3 extra trips to the store to buy more supplies and she even mentioned that all the item has been successfully donated in less than 2 hours after her first post. In less that 24 hours, Marissa's tweet has garnered over 26.4k likes ad more than 31k retweets.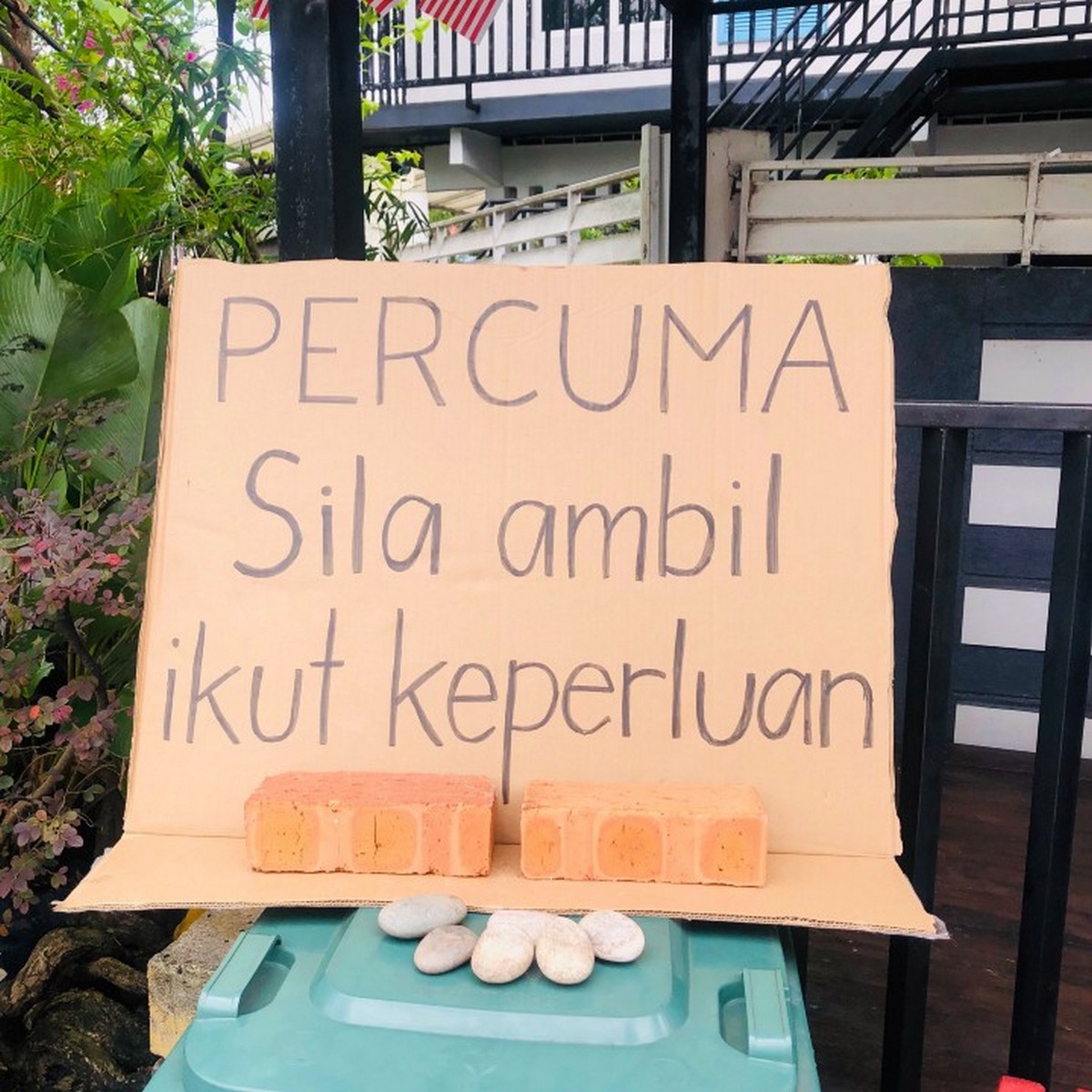 Seriously, it is free and you can take anything which you are required.