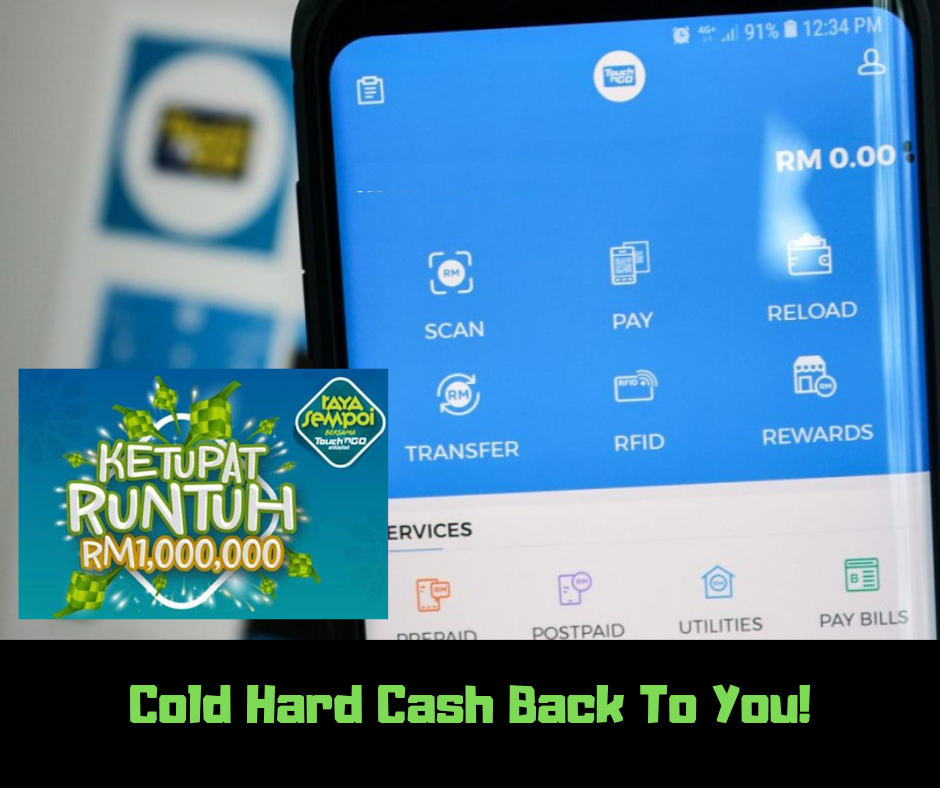 What's better than a cold hard cash deposit to you? Guess what? This is what Touch n Go is doing. In conjunction with the celebration of Hari Raya, Touch n Go is organizing a "Ketupat Runtuh" campaign. In this campaign, there would be RM1,000,000 ready to be cashback to you!
So how can you enjoy this cashback from Touch n Go?
Simple la … you just need to spend a minimum of RM5 with Touch n Go eWallet and you will be entitled for the cashback. Even better news is that you stand a chance to get up to RM1,000 from this cashback promotion!!!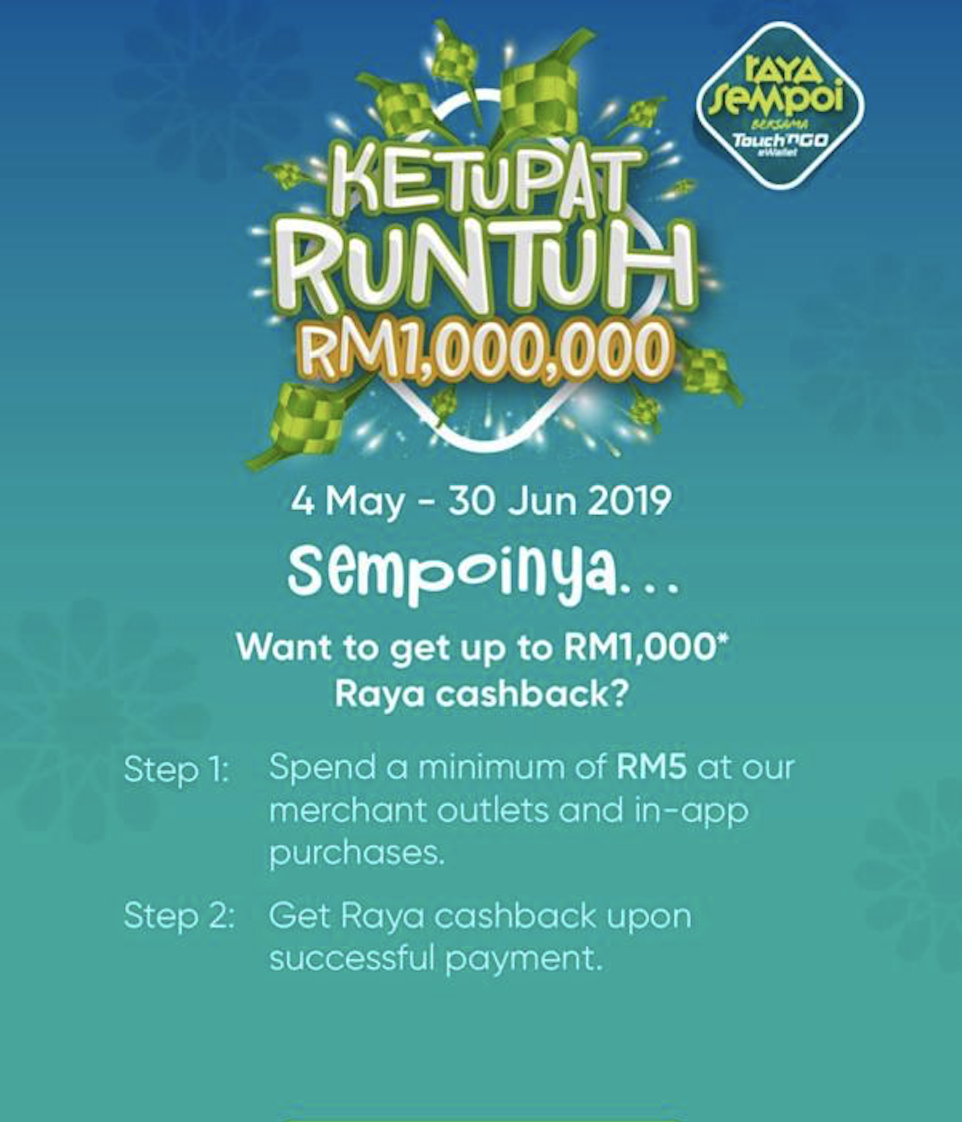 But this is happening for limited time, where it's happening only from 4th May 2019 till 30th June.
You know la, Raya is almost here and you must have lotsa thing to buy and Touch n Go is giving you direct cashback from your purchase!! There is no better time to shop for raya than now where you gain cashback.
Oh yeah .. there is on more things to take note that each user will only entitled for THREE (3) cashback on this whole campaign. The more you spent using the Touch n Go eWallet, the more cashback you will get! Better than nothing la and summore you stand a chance to get RM1,000 cashback ler ….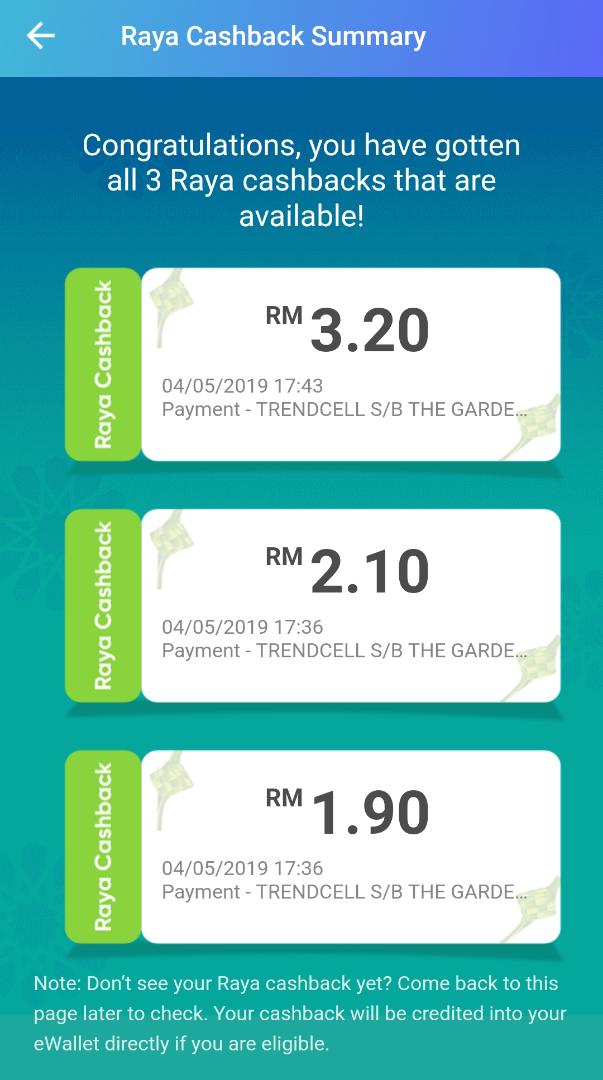 So what are you waiting for? Make sure you share this with your friends and family and let them know. Don't be so selfish la …