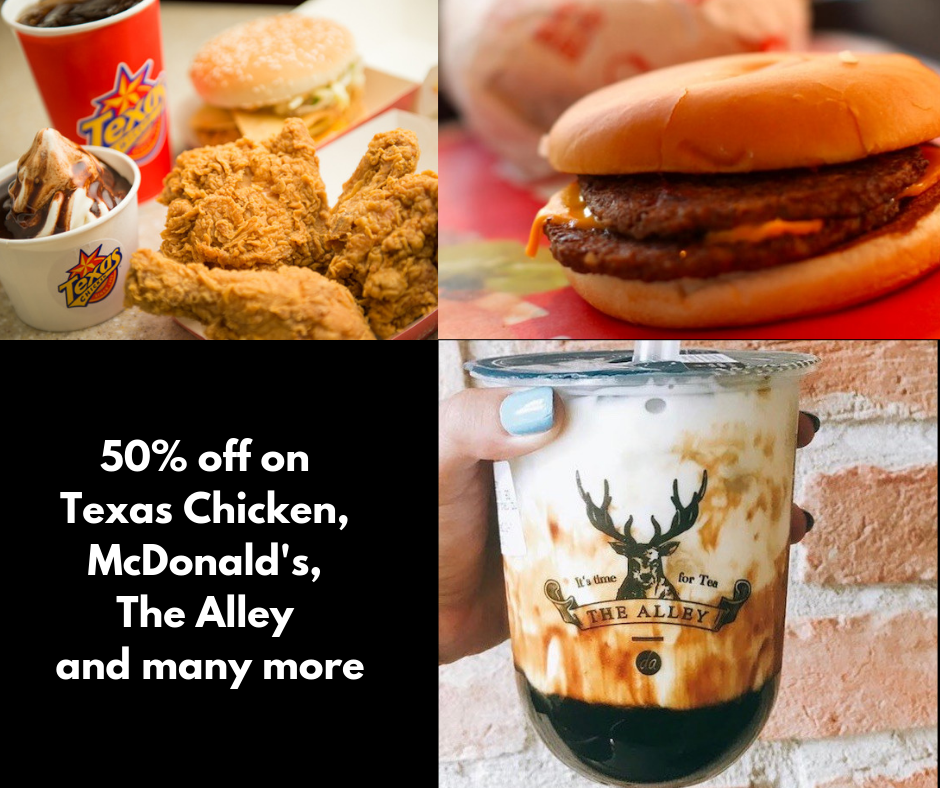 Nothing beat good food!! But what if we tell you that you can get the food for 50% off. That's half price for you with many of the favourite food of Malaysian like McDonald's, Texas Chicken, Tealive, The Alley, Chizu and many more!!
Sure or not? Really got so good deal? 100% no joke REAL la … but with one condition that you need to use the GrabFood to order your food in order for you to get this special rate
GrabFood Malaysia is having it's latest promotion where when you use their special promo code, the you will be eligible for this 50% off! Don't worry.. you must be thinking that this is only applicable for new user (which GrabFood normally offer) but not really, where this time, they are giving out also for the existing customer!
Don't believe? We have tried to order the McDonald's using the promo code and it works!! So we confirm you that 100% it will work!
It's not just applicable for the food outlets mentioned above but it's for all the food that is in GrabFood. You can choose from many selection from Western to Japanese to Chinese food. You just name it, most of them should on GrabFood.
But take note that this is only happening for limited time so you better make sure you hurry and use these code.
What are the code if you're asking, then you can check out the below details:
Promotion: 50% off on your food order
Date: Now till 3rd March 2019
Condition: Minimum Spending of RM25
Promo Code:
FEAST (old user)
GFFREEBIES (new users)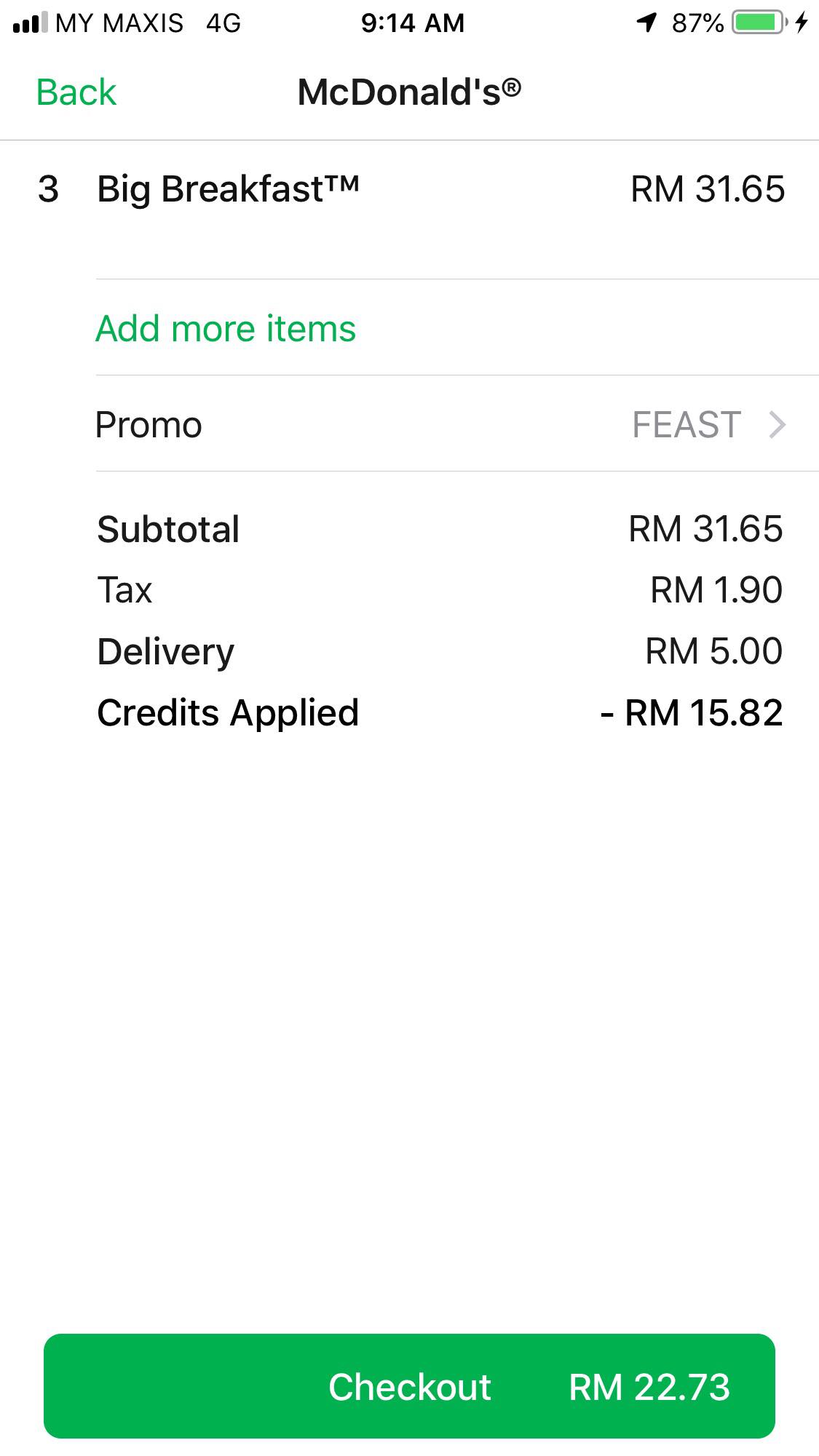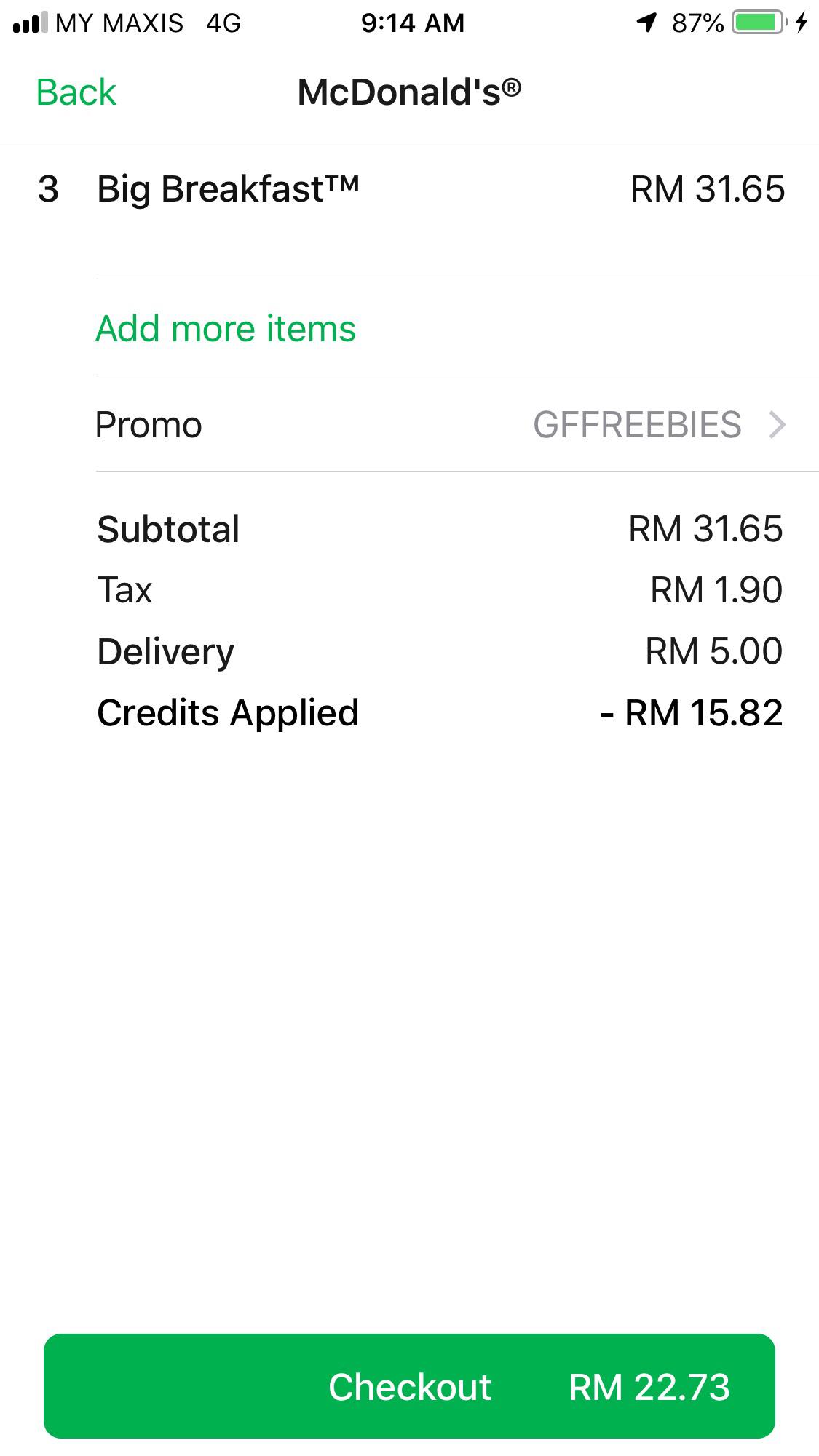 Wah liao eh …. how can you miss this. Especially if you're those people who malas wanna go out for lunch/dinner/teatime/supper then this is an offer that you cannot miss!!!