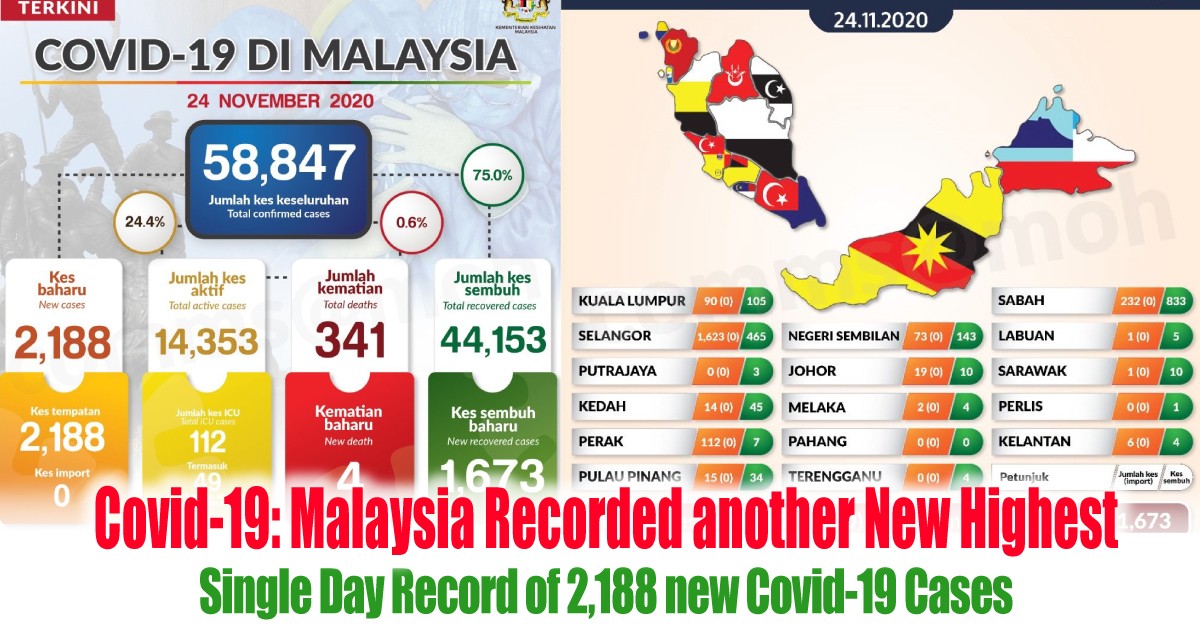 Covid-19: Malaysia Recorded another New Highest Single Day Record of 2,188 new Covid-19 Cases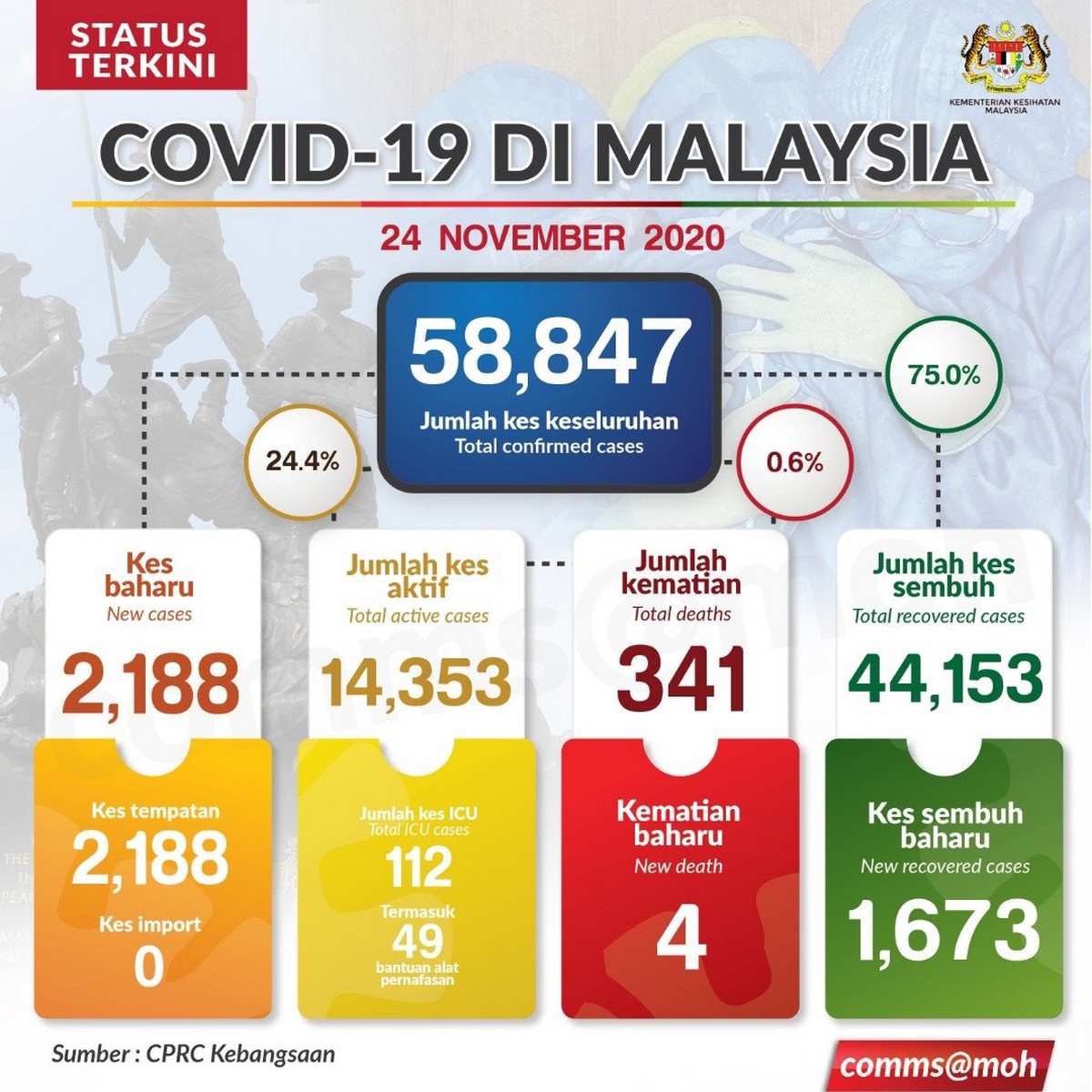 After the highest new record yesterday of 1,884 positive cases, the new figure of today reaches another new highest number which is 2,188 record of new Covid-19 cases. The Health Director-General Tan Sri Dr. Noor Hisham Abdullah said that all the new cases are local transmission.
KUALA LUMPUR: Malaysia recorded 2,188 new Covid-19 cases today, the country's highest single-day count since the pandemic began. This eclipsed yesterday's 1,884 positive cases. The new figures bring the tally of infections to 58,847, including 14,353 active cases.
Health director-general Tan Sri Dr Noor Hisham Abdullah said all the new cases were of local transmission.
He said Selangor contributed the highest number of new cases with 1,623 or 74.2 per cent of the total, followed by Sabah (232) and Perak (112).
The majority of cases in Selangor involved the Teratai cluster with 1,511 cases.
Meanwhile, he said other existing clusters recorded 107 cases (4.9 per cent) and they are from Tembok cluster (103), Penjara Seberang Perai cluster (2), Penjara Kepayan cluster (1) and Penjara Sandakan cluster (1).
Dr Noor Hisham said four fatalities were recorded today, bringing the total deaths due to Covid-19 to 341.
"112 patients are currently being treated in the intensive care units, with 49 requiring ventilator support," he said.
Dr Noor Hisham added that 1,673 patients have been discharged, adding to the cumulative total recoveries to 44,153 cases.