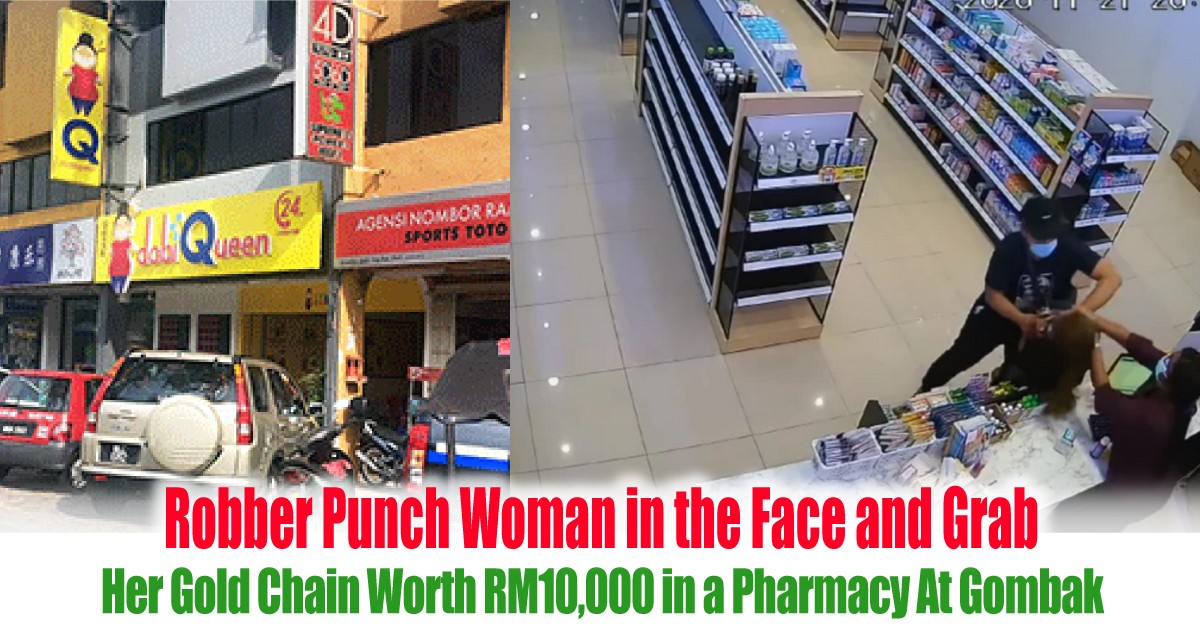 Robber Punch Woman in the Face and Grab Her Gold Chain Worth RM10,000 in a Pharmacy At Gombak
The info Roadblock JPJ/POLIS has shared a CCTV of a robbery case where a robber punches a woman in the face and grab away 2 gold chains worth rm10,000 off her neck before runoff from the scene of the crime on last Saturday 21 November.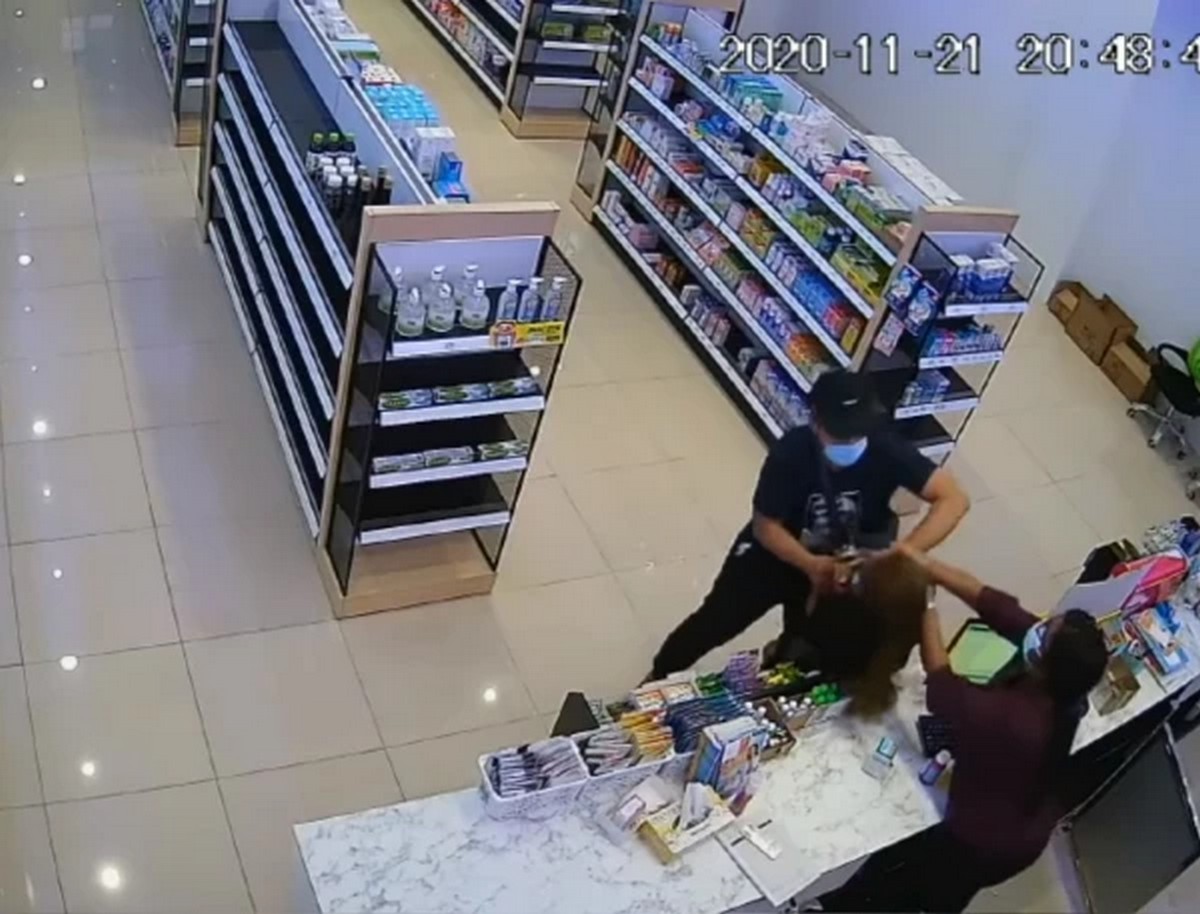 The incident which took place in a Pharmacy at Jalan Gombak was caught on CCTV on that scary robbery went viral, from the video a man in a black shirt and a cap was seen adjusting his face mask before he enters the pharmacy and he walks to the counter where he sees the woman with the gold chain and he immediately pushes her and punch her on the face and grab the gold chain away.
Superintendant Rajab Ahad, Chief of Police of Wangsa Maju said that the two suspects were found to be wearing face masks and further investigation revealed that the license and registration number of their getaway vehicle was faked to confuse authorities.
"I urge any member of the public who has information relating to this case to contact Assistant Investigating Officer, Superintendent Sahrizal Saleh at 017-7134705, Inspector Aisyah Mohd Noor at 013-9338214, or the KL Police Hotline at 03-2115 9999," said the Rajab Ahad.