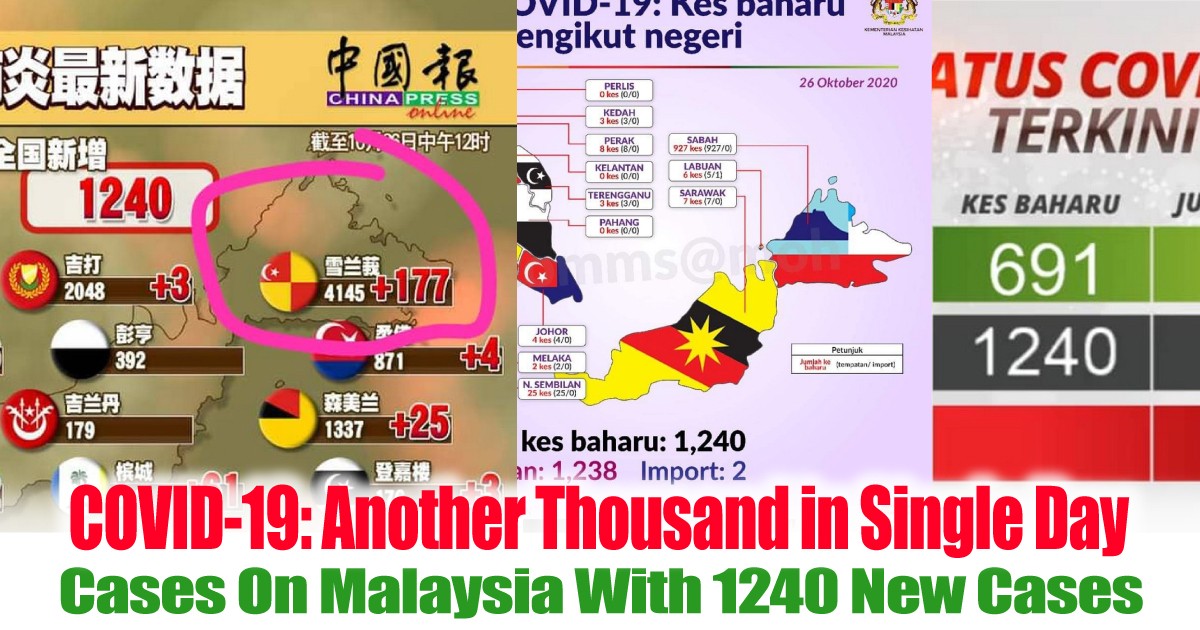 COVID-19: Another Thousand in Single Day Cases On Malaysia With 1240 New Cases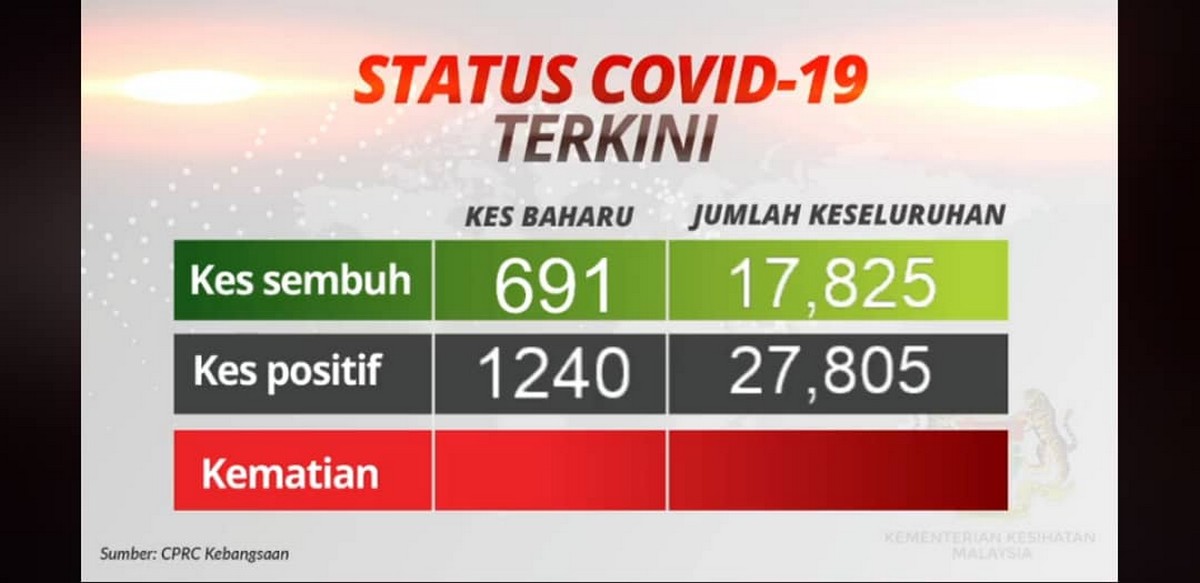 Today, on 26th October, the number of newly infected COVID-19 cases has spiked up another thousand records which are 1,240 on confirmed new cases today. Which is also the highest number of confirmed cases in a single day. In the earlier records, the highest was 1,228 in a single day where the number of major cases is from Sabah which has reached up to 927 new cases a day while in Selangor also recorded new high record today which are 177 new cases!
This brings the total number of cases detected in the country to 27,805. While a total of 691 patients had been discharged. The total number of national recoveries is 17,825.