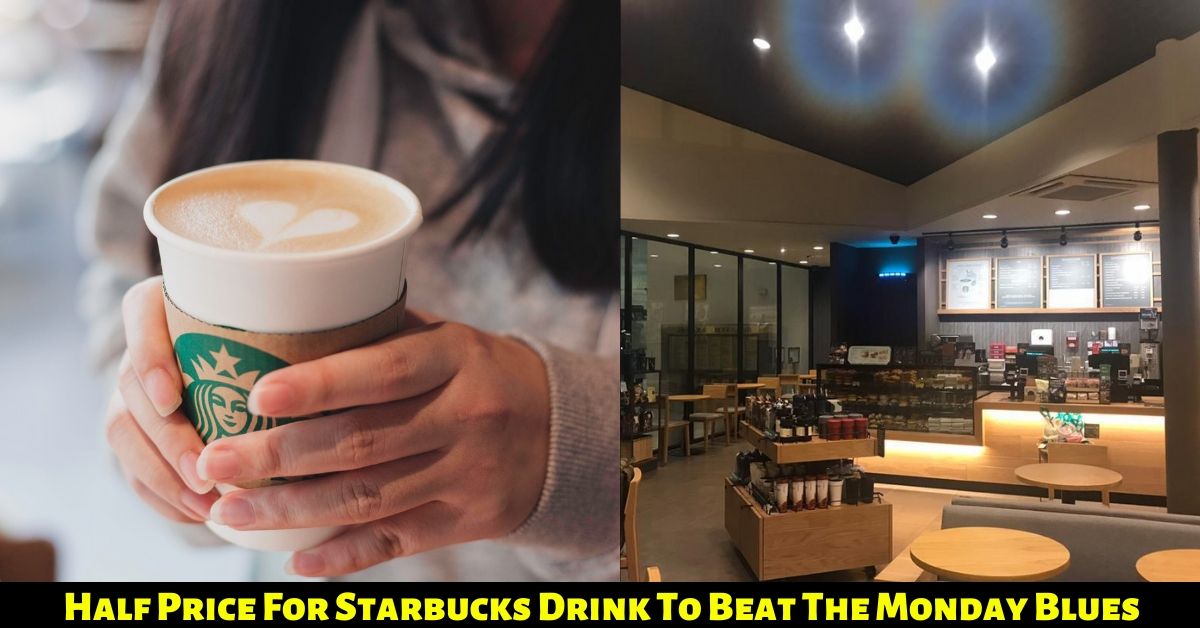 Mondays with caffè latte sounds great. Never a good day than Monday to enjoy a Starbucks caffe latte to beat the Monday blue. What if we tell you that even better that you can enjoy it for half price!
So make sure grasp this chance and come over to the Starbucks and get it with a 50% off for a Grande-sized. Take note that this happens only for one day which is on Monday (4th November) at 10am-12pm.
Oh yeah … also that this is applicable only for tall and you can choose between Soy Latte/Almond Latte/Coconut Latte. OK la.. some variety for you to choose from!
Of course there are some terms & condition on this which it's as below:
Upsize for RM1

Not applicable to delivery service.

Not valid with other discounts or promotions.

Not applicable to Reserve Latte.


Valid at all Starbucks stores except Starbucks stores at Genting and airports.
So make sure you ajak your friends along and enjoy this drinks together!