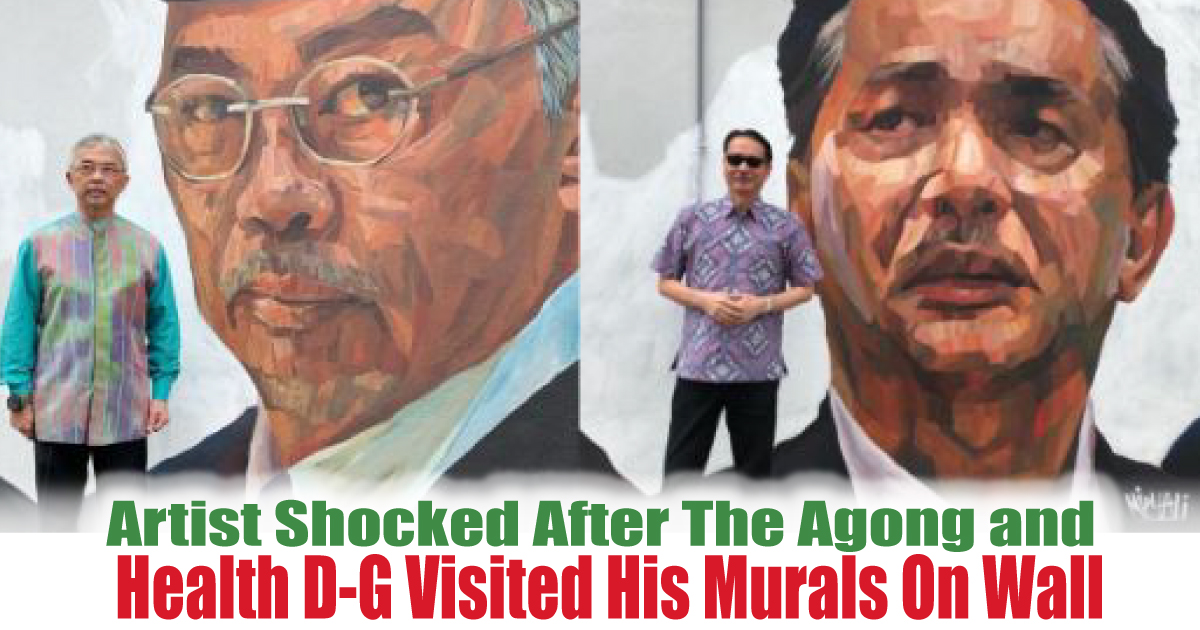 Artist Shocked After The Agong and Health D-G Visited His Murals On Wall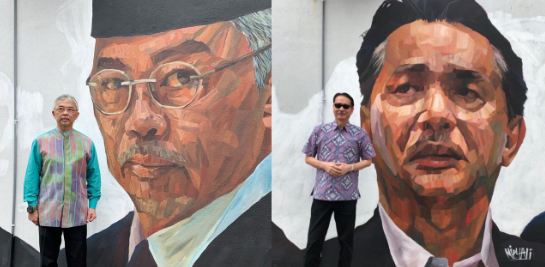 Cover image via Istana Negara/Facebook & Twitter @DGHisham
On 10 July, the Yang di-Pertuan Agong (YDPA) on the National Palace's Facebook account revealed that they has paid a visit to the realistic mural of himself and other national leaders that went viral earlier this month with accompanied by the Raja Permaisuri Agong and their children Iman Afzan, Iskandar Ri'Ayatuddin Shah, and Afzan Aminah Hafizatullah.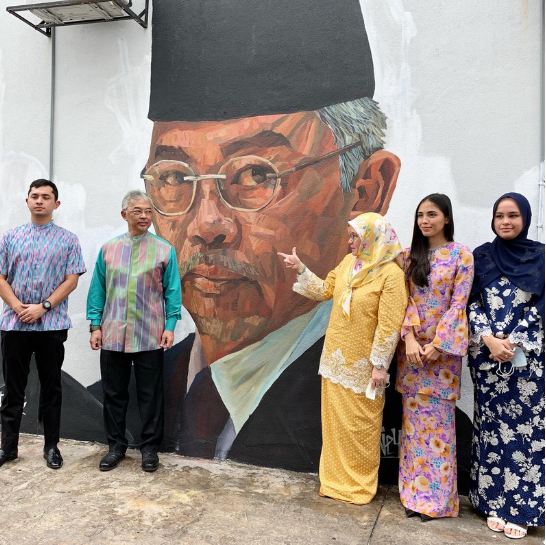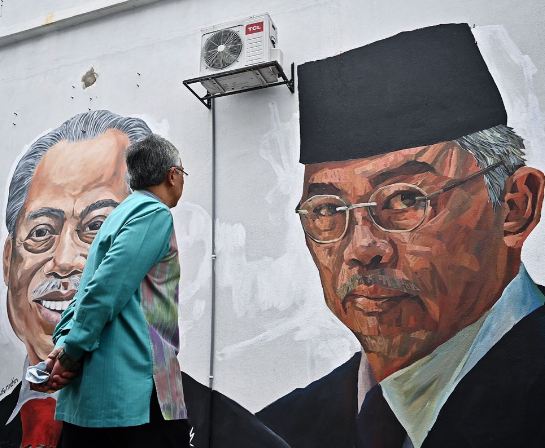 The 3 artists behind this gorgeous mural that is found at Section U12, Shah Alam finally got to meet their true hero in person. Suhaimi Ali, Firdaus Nordin, and Abdul Hadi Ramli were all 3 both granted a chance to enjoy a meal with the Agong and his family plus even presented gifts to express appreciation for their efforts of works there.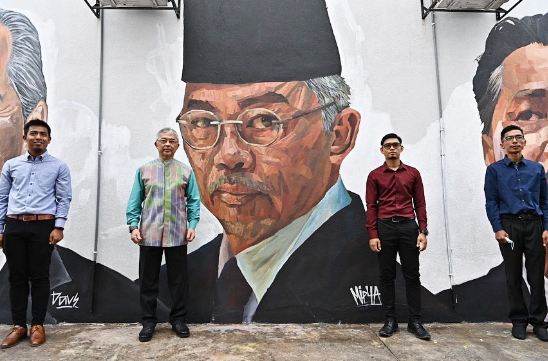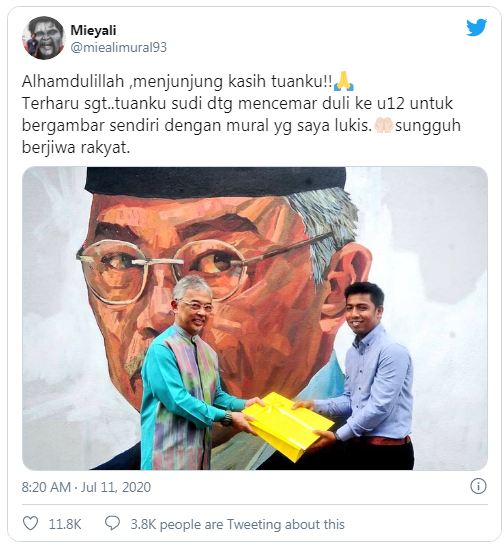 Even for the Health director-general (D-G) Dr. Noor Hisham also found some time to visit this place on 11 July, which he expressed gratitude towards this great art which brings unity in Malaysia here. However, Suhaimi who is the 27-year old painter for the portrait of the Health D-G was unable to meet him as he was at nearby the area during D-G visit but as he rushed over, he was already too late. But still, aren't we glad that we have great support from The Agong and even Dr. Noor Hisham himself which will truly make us all Malaysian here even proud of our country.