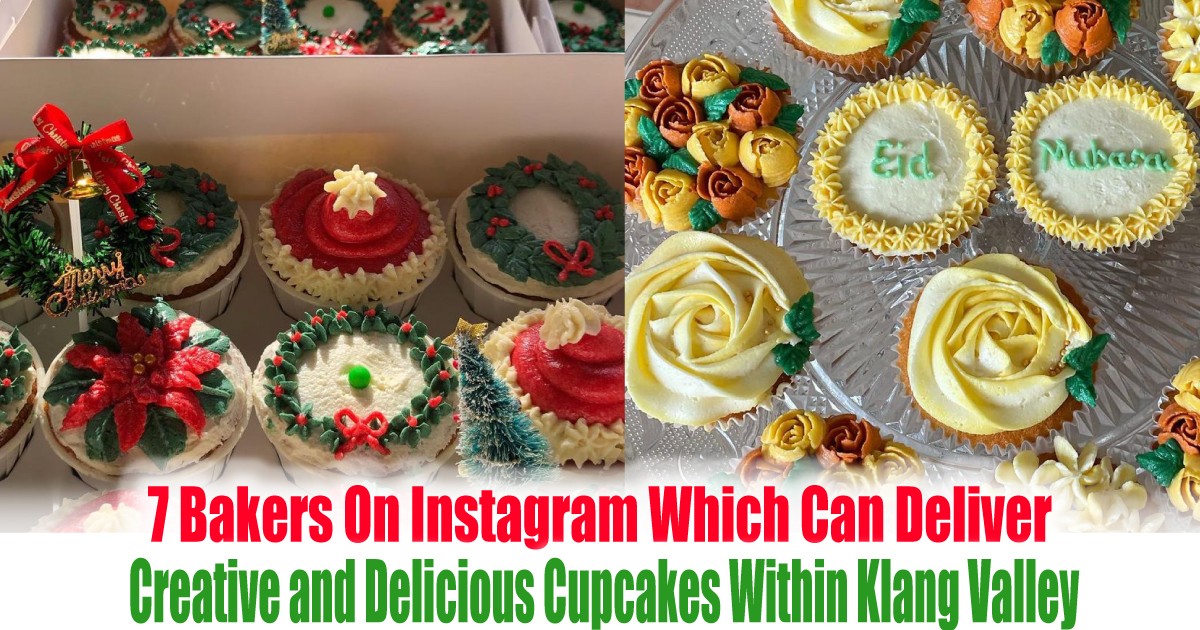 7 Bakers On Instagram Which Can Deliver Creative and Delicious Cupcakes Within Klang Valley
For those who are always in love with Cupcakes and the celebration of upcoming Mother's Day and Hari Raya Aidilfitri are just around the corner then here are some small businesses where you can get these cute and delicious cupcakes.
Cupcake Season
This place is where you can get the signature design of the cupcake bouquet which is a brilliant way to gift someone a box of cupcakes.
Simple Slice KL
This place is special in pastel buttercream icing where they bake cupcakes and cakes for all occasions including Hari Raya Aidilfitri, Christmas, Deepavali, Chinese New year, and more. One of the must-tries here are their chocolate cupcakes that are topped with mocha icing. Their pandan gula Melaka cake is exquisite and perfect for the upcoming Aidilfitri festivities.
Blossom and Colours Cupcakes
If you are looking for some eggless cupcakes then check out this place where their bestseller is their fluffy red velvet cupcakes topped with cream cheese frosting. These cupcakes are so moist and fluffy that you wouldn't even realize that they were eggless!
Sugar Maya
Here you can find a mix of artistic creativity and sugary goodness where you can enjoy creative cupcakes such as sketches of animals and they are so cute which you might don't want to bite them.
Elldin's Cupcake
Here you can find they focus on offering personalized cupcakes and you can submit the design idea or any reference you like and sent it to them and they will try to create it for you. You can take your pick of different cupcake flavours such as butter, chocolate, and red velvet. When it comes to cupcake toppings, you can also choose between fondant or buttercream frostings.
Bitter/Sweet By U-Mae
This place is famous for cupcake artist and specialist where they cater their cakes and cupcakes for weddings and special events.
Cupcakes Confeti
Here is known for their Wijsman biscoff cupcakes where their other bestseller is their Valrhona chocolate cupcakes, vanilla and raspberry cupcakes.