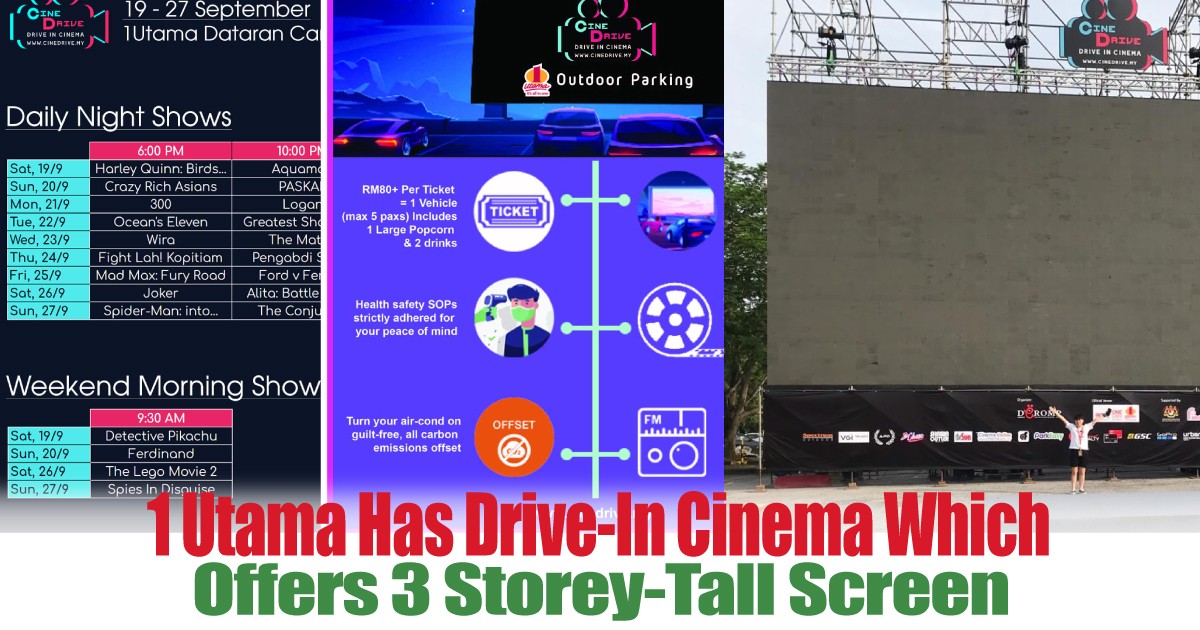 1 Utama Has Drive-In Cinema Which Offers 3 Storey-Tall Screen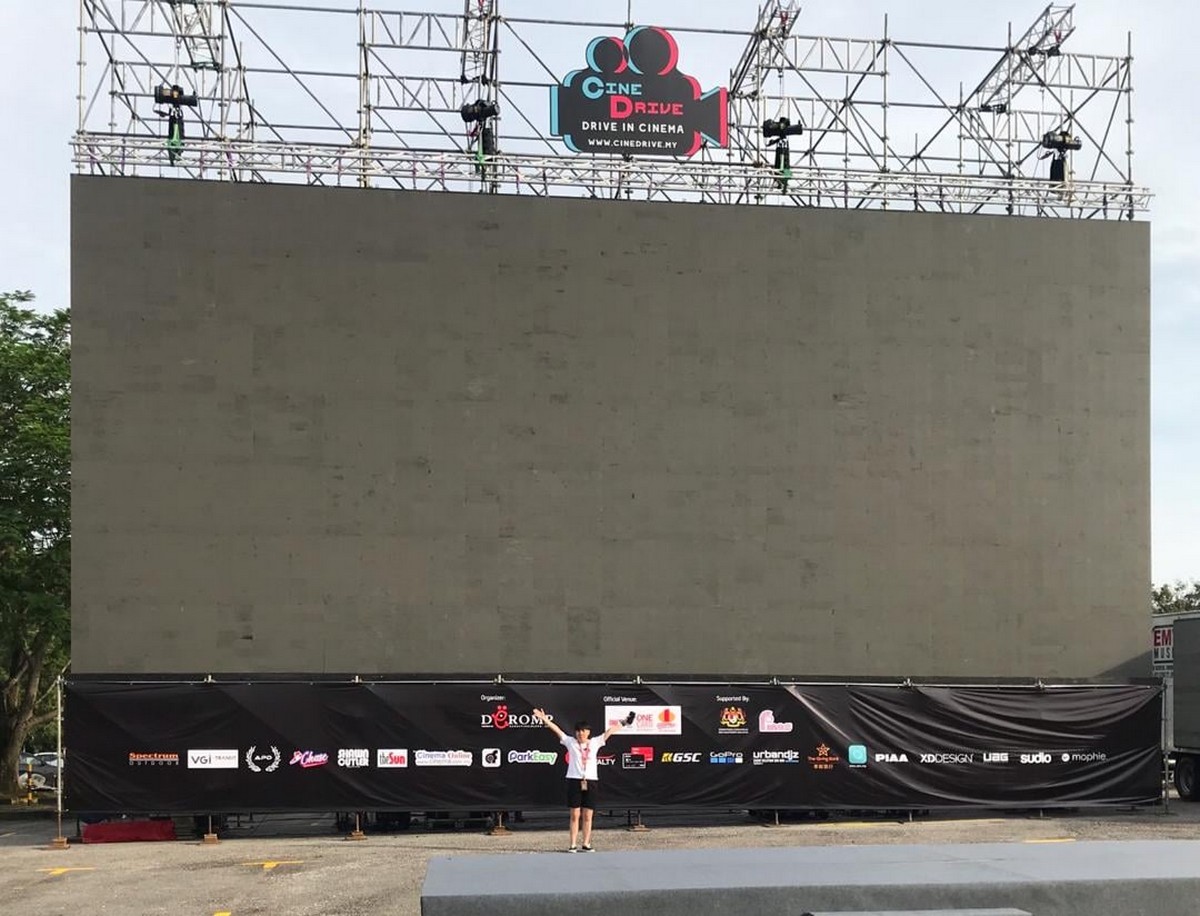 1 Utama has something new where now you can watch movies from outdoor by CINEDRIVEMY. You can watch a movie by receiving the audio of the movie by tuning into their FM radio frequency and you can enjoy your movie with your car engine running due to the organizer has a carbon credit to offset the emissions.
You can also find movies such as Detective Pikachu, Crazy Rich Asians, Joker, Aquaman, and The Greatest Showman, among others between 19 and 27 September. With each ticket starts at RM80 and comes with complimentary popcorn and two drinks while Rm15 for additional snacks.
The tickets are sold based on VIP based on a seat assigned, plus if you can get 15% off if you have OneCard. For booking, you can check it out HERE!