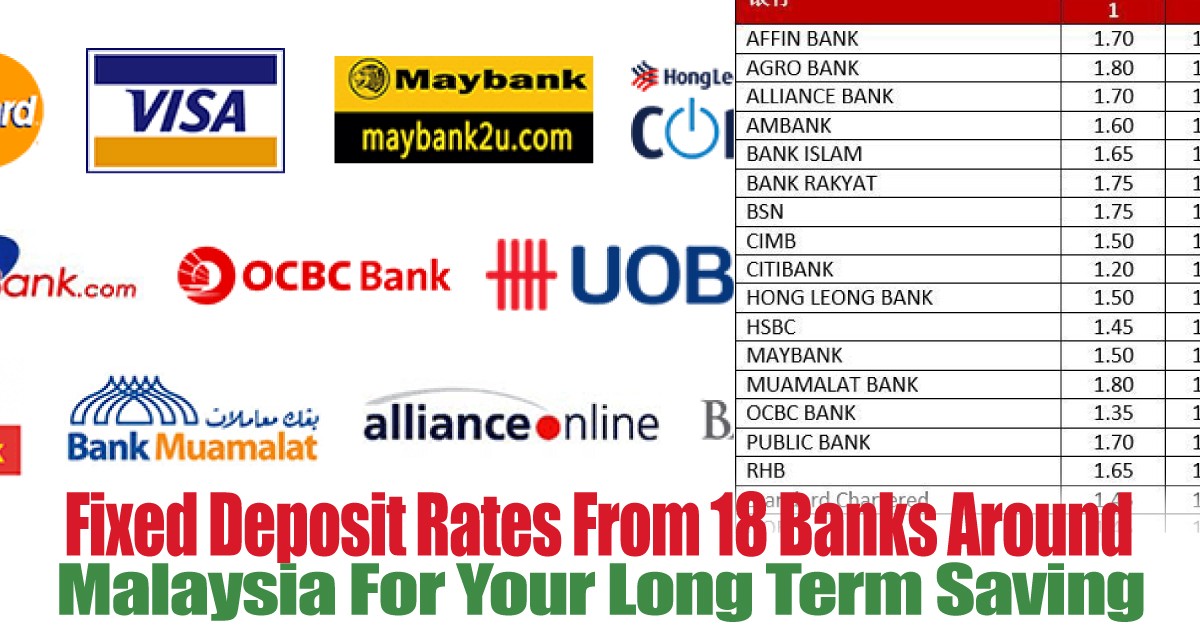 Fixed Deposit Rates From 18 Banks Around Malaysia For Your Long Term Saving

As Bank Negara has cut interest rates frequently this year, it has cut interest rates four times so far. Therefore, various domestic banks have also followed up and announced that they will reduce the base rate and base lending rate respectively. The time deposits have of course also decreased.
Based on the fact that the National Bank has cut interest rates 5 times from May 2019 to July 2020, the rate cut is 1.50%, so the interest rate of time deposits is also greatly affected. Now the time deposit return rate has become unattractive!
For example, if Maybank used to deposit fixed deposits for one month, it could enjoy an annual interest rate of approximately 3.15% pa, but now that after the interest rate is cut, fixed deposits for one month can only receive 1.50% annual interest!
Note that if there are any changes to the above interest rates, the latest interest rate announced by the bank will prevail.
In any case, many domestic banks often offer time deposit promotions. Therefore, if people want to deposit time deposits, they can take advantage of the bank's promotion of deposits to get higher interest rates.