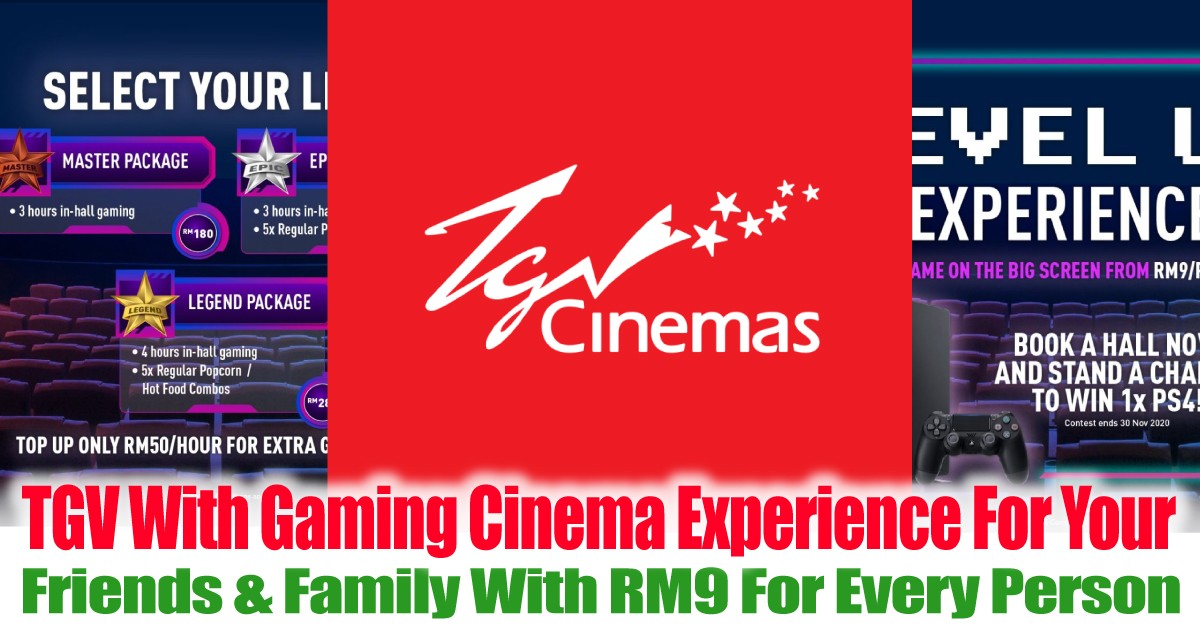 TGV With Gaming Cinema Experience For Your Friends and Family With RM9 For Every Person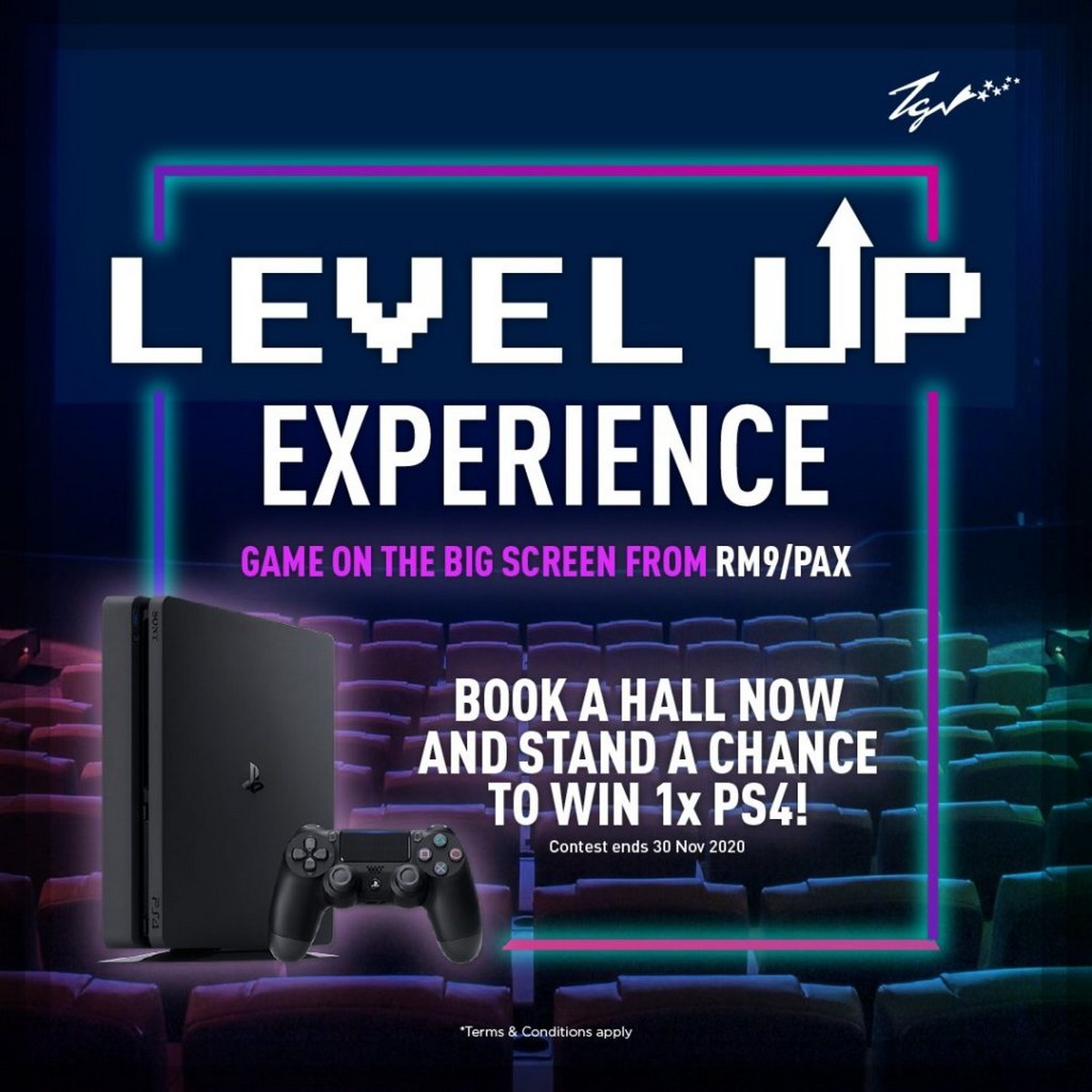 With the launch of GSCinemas [Big Screen Gaming], TGV Cinemas also announced the launch of the Gaming Theater through its Facebook page, where family and friends can be invited to play games together. It can accommodate up to 20 people, with an average of only RM9 per person.
In addition, as long as you book the TGV Gaming theater from now until November 30, you will still have a chance to win PS4. TGV Cinemas has launched a total of three gaming packages, namely Master Package, Epic Package and Legend Package. Reservations can be made by sending an email to sales@tgv.com.my .