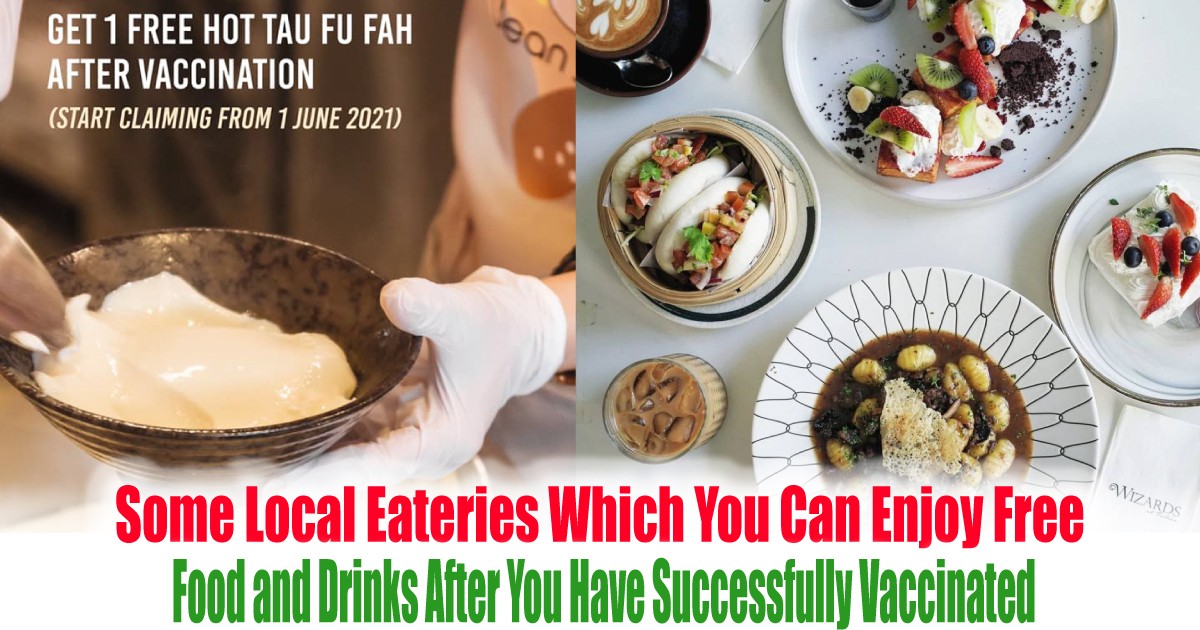 8 Local Eateries Which You Can Enjoy Free Food & Drinks After You Have Successfully Vaccinated
With the recent spiking news of daily Covid-19 cases reaching high as 6k to 7k figures, now there are a lot of Malaysians who haven't registered for the vaccination. In an effort to achieves more people immunity against the Covid-19 now local eateries are taking extra steps to help encourage Malaysian to be vaccinated. Here are some of the local eateries which are offering FREE food and beverages for those who have been vaccinated.
---
Wizards At Tribeca
source wizardattribeca
This eatery is a well-known place amongst avid cafe lovers where you can find a good weekend brunch. MCO in place, you can also take away their signatures as well as get a FREE coffee on the house when you do so. As long as you have received your first or second dose of vaccination. It's only applicable for takeaway coffees and valid till 30th May 2021.
Bean Jr
source beanjrmy
This Bean Jr will also be giving away their silky smooth Tau Fu Fah for those who have been vaccinated where you can now claim this from 1st June 2021 for a FREE Hot Tau Fu Fah to enjoy at home. Best thing is that there's no expiration date for this offer. Only valid for takeaway during MCO period.
Soyya
source soyyamalaysia
If you are looking for a glass of healthy soy milk drinks then check out this FREE fresh and pure soy milk at all Soyya outlets in Klang Valley. The offer is only valid within 10 days from your vaccination day and is only applicable for takeaway.
Jobbie Nut Butter
source jobbienutbutter
Now you can enjoy your morning spread of butter with Jobbie Nut Butter with their
50% discount for their peanut butter. From 21st May to 20th June 2021, Jobbie is giving half-priced discounts for those who have registered for the vaccination or have taken it. Only 6,806 redemptions will be given out on a first come first serve basis.
Here's how you can claim your 50% discount when you shop online at Jobbie.
1 Utama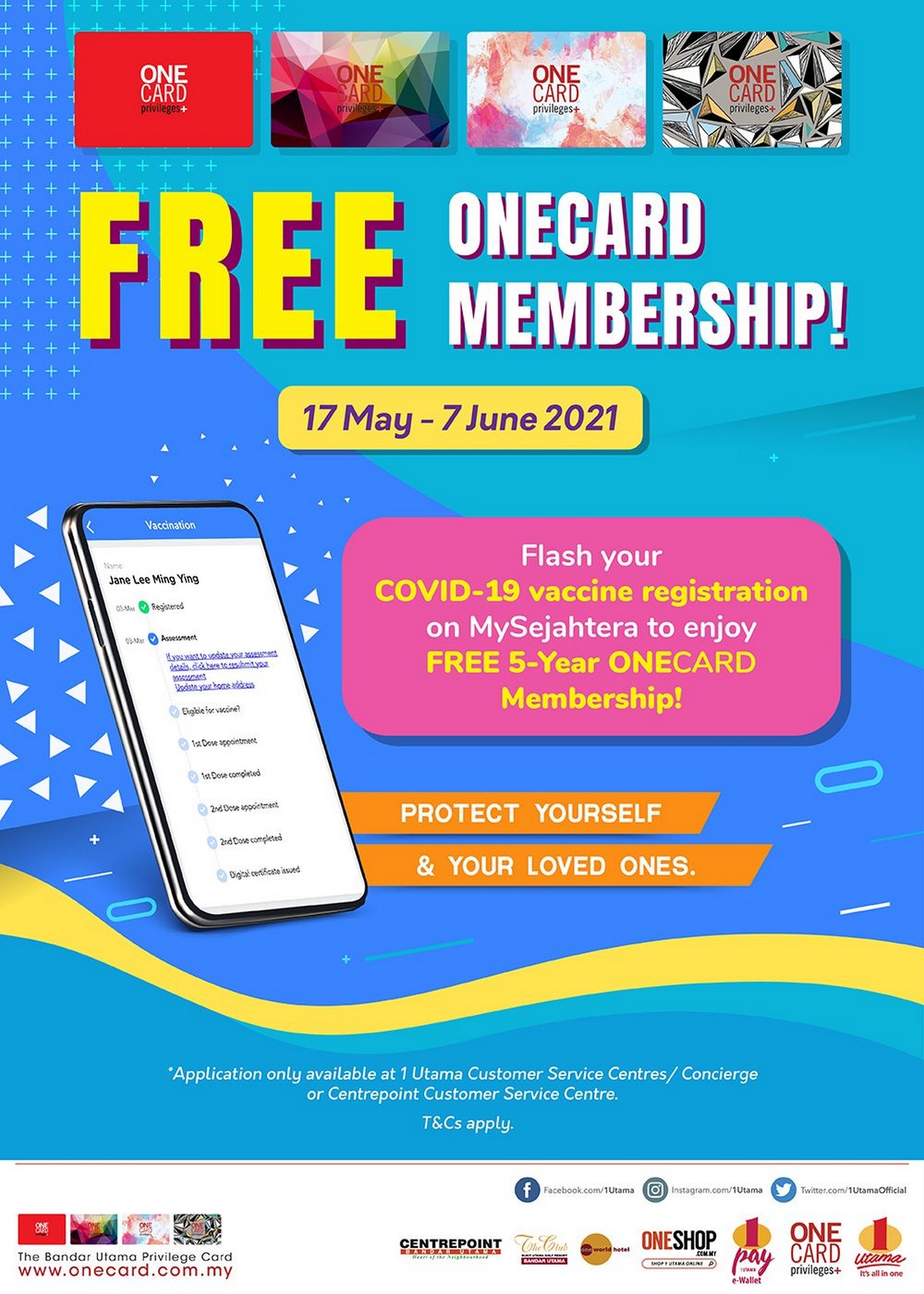 source 1u
Other than eateries, 1 Utama Shopping Centre is also joining in by offering FREE 5-Year OneCare Membership. All you have to do is flash your vaccination registration on your MySejahtera app at the concierge and customer service center. Applicable till 7th June 2021 only. Click here for the full T&C's applied.
Bo The Avocado
source Botheavacado
If you are looking for the right avocado drinks smoothies from Bo the Avacado got the right drinks for you. This stall where they have outlets in TTDI and Wisma Central is now offering one FREE smoothie of your choice to anyone who has been vaccinated. The redemption period is from 24th May to 30th September 2021. Applicable for takeaways only. Click here to find out how you can claim your FREE drink.
Don't Yell At Me
source dontyellme.my
During this hot weather where you can enjoy this specialty tea shop has the perfect drink for you and now you can enjoy Don't Yell At Me is now giving away 10,000 cups of Winter Melon Chrysanthemum Drink for the vaccinated. You can redeem at any of their outlets in KL & PJ, whichever is closest to you.
Peekaboo Cafe
source @peekaboo.cafe
For everyone who loves Cheesecakes then check out this Peekaboo Cafe where this Totoro-themed cafe in Bukit Jalil with delectable eats which now you can enjoy a FREE slice of cheesecake for those who have been vaccinated. Get ready to bite into their soft and creamy burnt cheesecake at home and now spending is required for this claims.