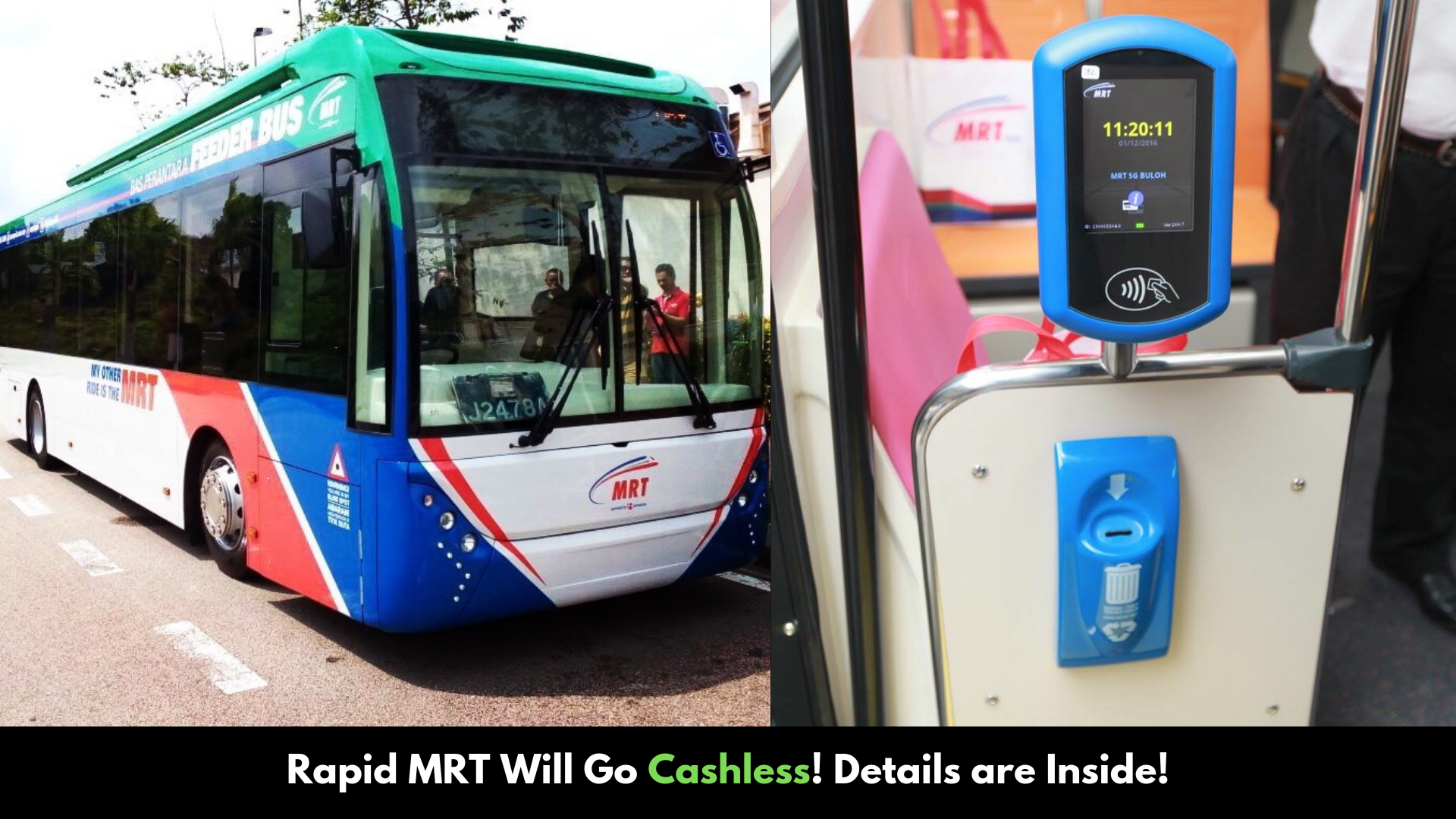 Be prepared as the Rapid MRT feeder buses will go fully cashless.
The story is that the Rapid MRT feeder buses will go fully cashless starting from 1 February 2019. This is to make travelling on its MRT feeder busses more convenient and smoother for passengers.
Starting from 1 February onwards, all commuter will need to pay for thier bus rides using Touch 'n Go cards. This is including the My100 and My50 unlimited-ride passes as well. One more thing to note is that you need to maintain a RM3.00 minimum balance to ride the feeder bus on your Touch n' Go cards.
There would be a transition period where this group of customers are still permitted to pay by cash but that period will be up till 28 February 2019. Once the transition period is over, all commuter would need to use the cashless payment.
As a projection made based on the current number of customers who are already using the cashless mode of payment on MRT feeder buses, on average, there are about 49% of Rapid's customers are already using cashless payment so its about almost 50% people already using but just need to encourage the other half.
The cashless payment system will cover all 57 feeder bus routes from Sungai Buloh to Kajang MRT depot.
For more information about Rapid's move to cashless payments for its MRT feeder bus, read here. Read the FAQ here.