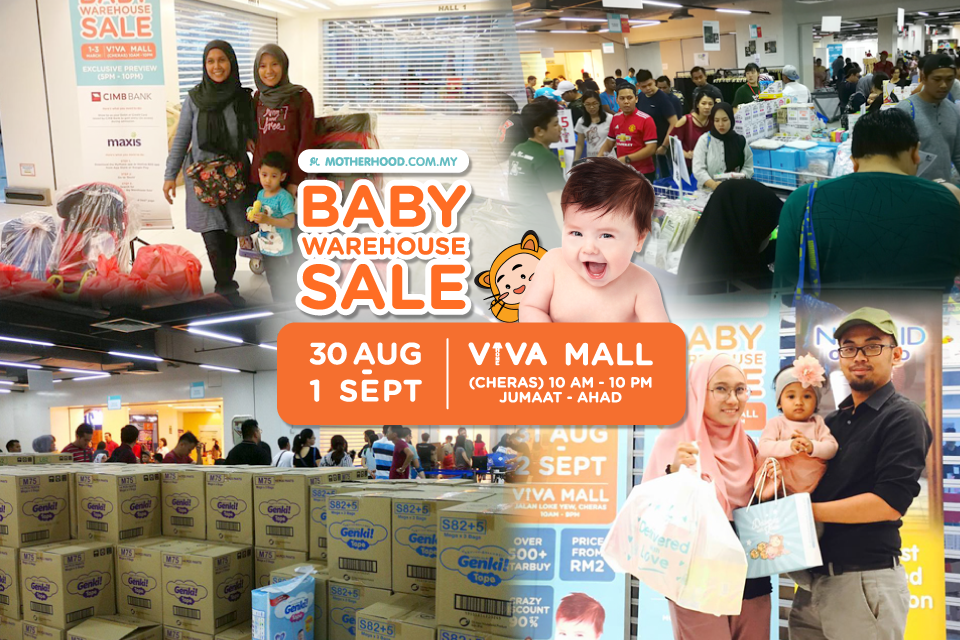 OMG … This is something special that all Papas and Mamas should be rejoice and take note .. especially if you have small baby!! Why?! because The Motherhood Baby Warehouse Sale is BACK!
This Motherhood Baby Warehouse Sale will be happening from 30 Aug 2019 till 1 Sept 2019 (this weekend!!!) and it will be held at the  VIVA HOME, CHERAS
To be really honest with you, we been to the previous Motherhood Baby Warehouse and we were absolute blown away with how cheap the things that was sold last time la …
Items were sold at 90% off and we see some items are being sold as low as RM1 le!!
Some picture from previous event on how bargain all the items are from the previous sale: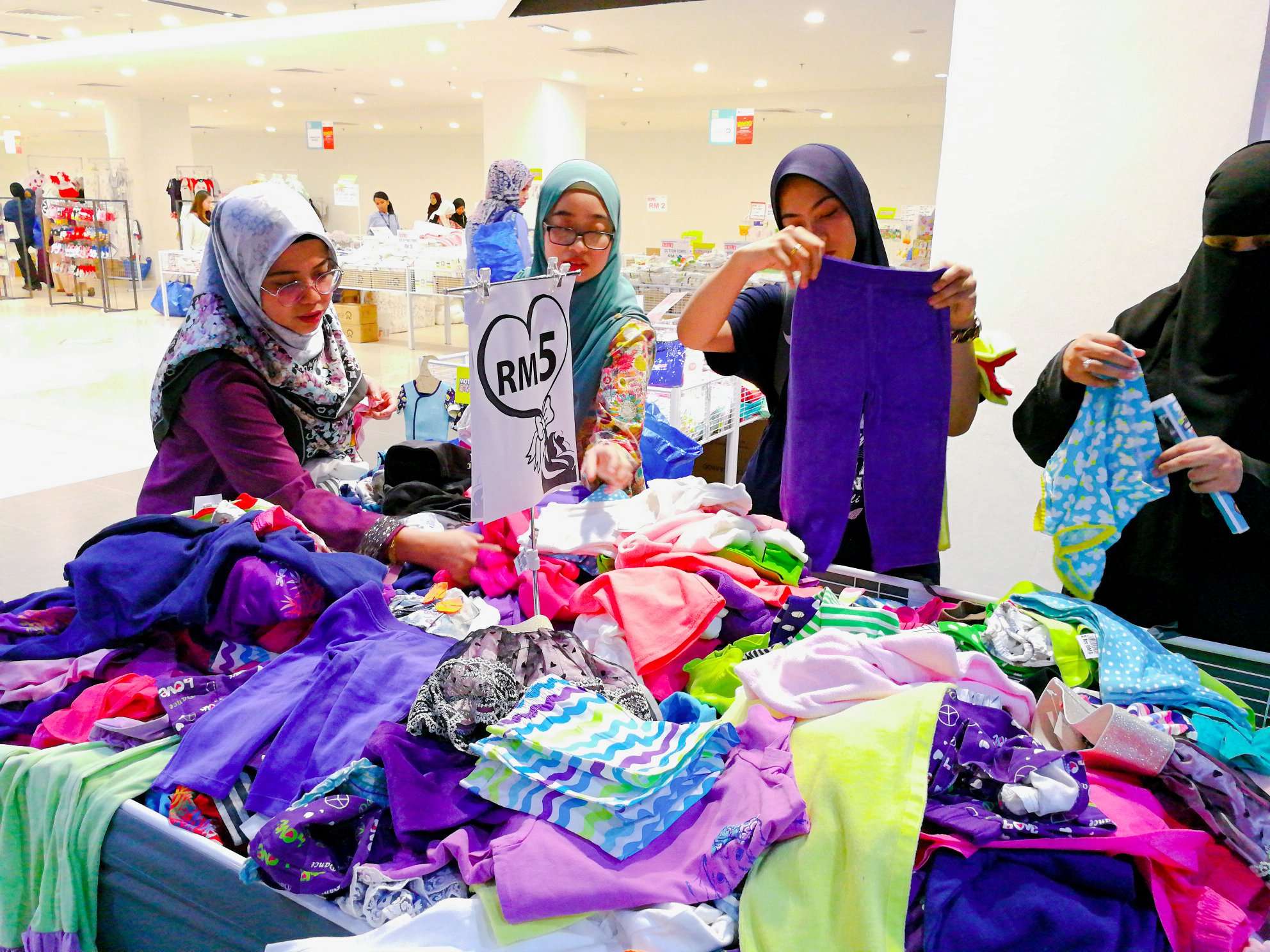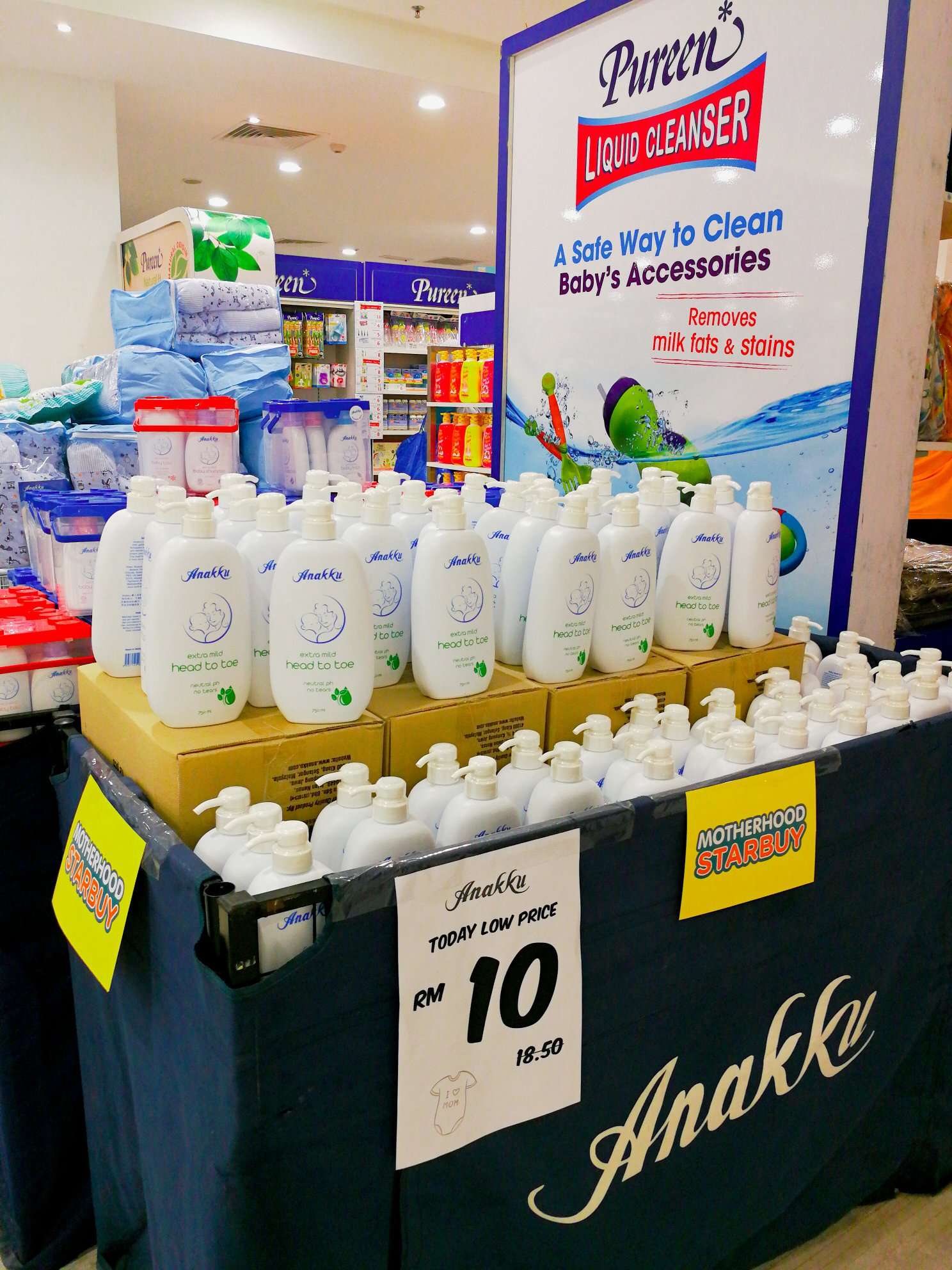 Pureen is also up for grab. With 45% off from the original price!!To show to you on many selection of Car Seat for grab
Summore the organizer are damn considerate. Why? If you're going with your kids/baby, you don't have to worry that they will kacau you because they have even prepared quite a big play area for your children to play.
So basically, mummies just need to put your kids and daddy there while you SOL (Shop out loud)!
but of course .. when pay that time … get daddy to come la …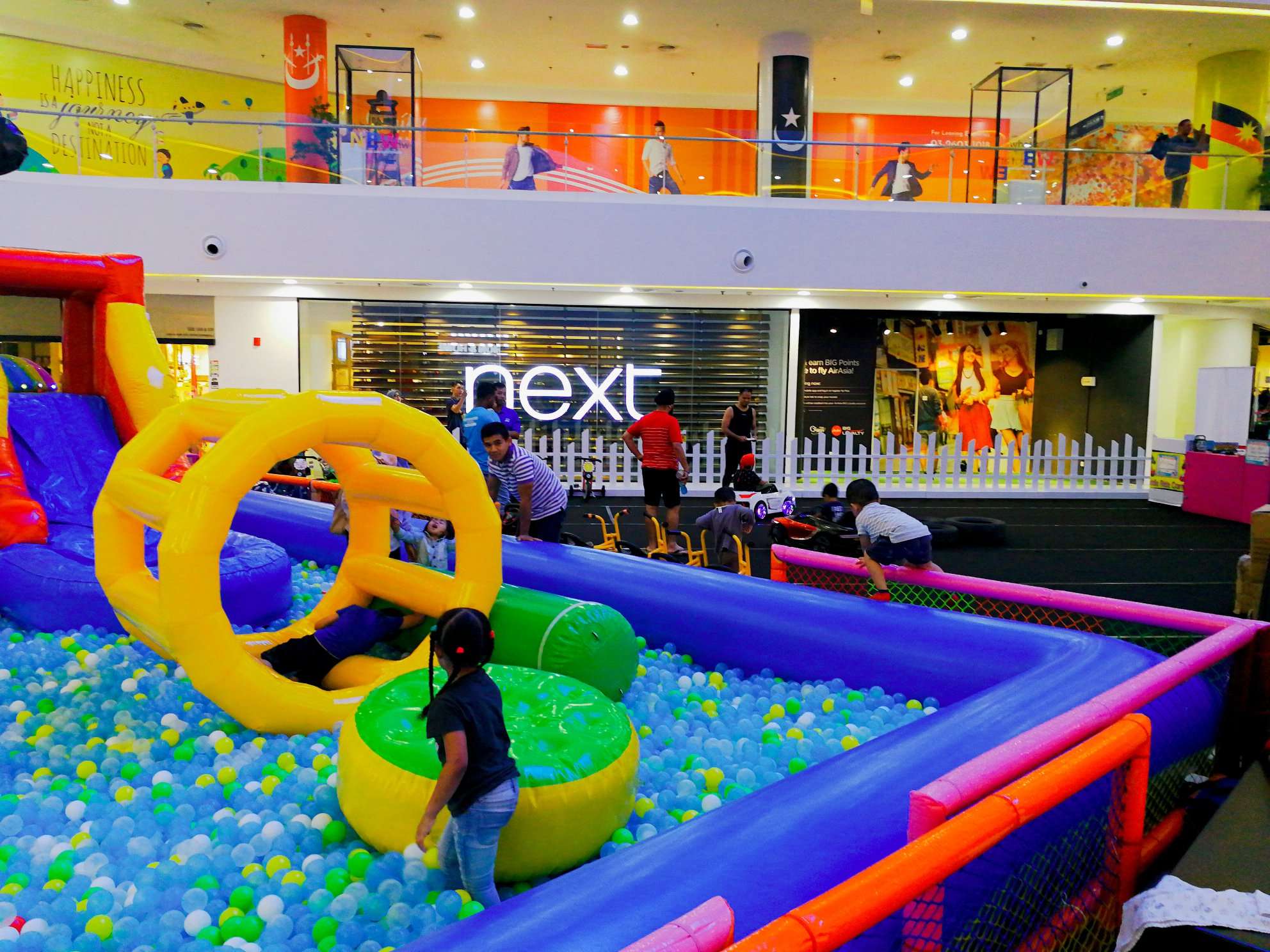 l don't believe in us? Ok la ..  we even have video evidence … You can check out the video that we have recorded previously at this event and you can see how grand/big of this warehouse sale is!! Seriously … bukan main main! Besar Gila event ni!
But let's set some expectation right this time. Will it be good as previous event? We strongly believe it will but the only difference this time will be the location (previously was at Quill City).
So still wondering what's to expect? you can expect the below from this Motherhood Baby Warehouse Sale:
CRAZY discounts up to 90% discounts
CHEAPEST price starts from RM1
OVER 100 top baby brands & 10,000 products
SPEND & WIN Exciting Prizes
SUPER CUTE baby clothing starting from RM5
INSANE SAVINGS Philips Avent up to 70% discounts to grab
DIAPER promo starts from RM15 per pack
Daily FREEBIES up for grabs
More than 50 brands of STROLL/ERS & TOYS
EXCITING activities & contest on our lineup!
AND MORE!!! It's time to SAVE SAVE SAVE
Also, if you're thinking what are the brands that will be available on this Motherhood warehouse sale. Don't play play… all famous and big brand one … The brands that are on sale are as below:
Philips Avent, Nuby, Dr Brown, Tommee Tippee, Baby Buds, Anakku, Pureen, BabyOrganix, Kath+Belle, Suu Balm, Suzuran Baby, Pet Pet, Genki, Mamypoko, Fitti Gold, Babylove, Lactokid, Nankid, Pigeon, Fiffy, Soft Snug, Trendy Valley, Holabebe, Recaro, Intex, Fairworld, Evenflo, Bumprider, 4MOMS, Akrana Baby, Sitsafe, Coby UV, Coby Haus, Mamas&Papas, Vtech, Playgro, Yookido, Okeidog, Fisher Price, Autumnz, Medela, Montague, Isa Uchi, HappyBaby, Little Bellies, Baby Natura, Apple Monkey, Natufoodies, Bebecook, Only Organic, Earth's Best, MIWAKO, Bellamy's, Renewallife, Naeiae Korea, Ssalwagja, Ildong Korea and more!!
Details of this event is as below:
Event: The Motherhood Baby Warehouse
Date: 30th August 2019 to 1st September 2019
Venue: Viva Home Shopping Mall (Level 2 – HALL 1&2 ) 85, Jalan Loke Yew, Taman Miharja, 55200 Kuala Lumpur, Malaysia
All papas and mamas …. Mark your calendar for this special event and make sure you don't miss this out! It's just too good not to go there and sapu some other the essential baby items!