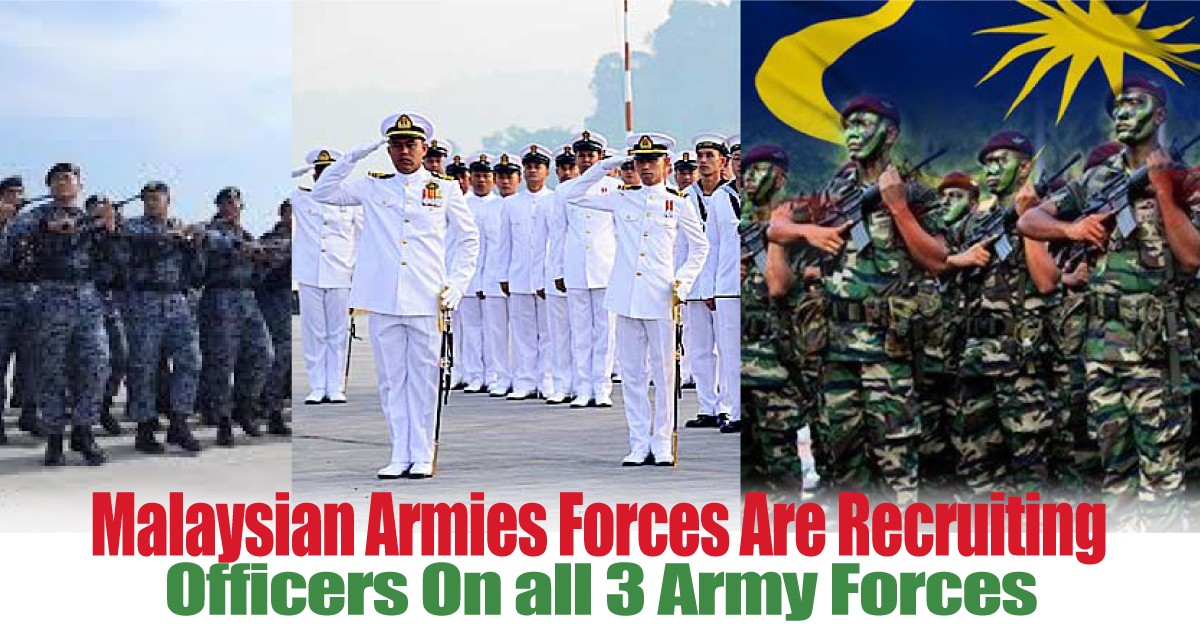 Malaysian Armies Forces Are Recruiting Officers On all 3 Army Forces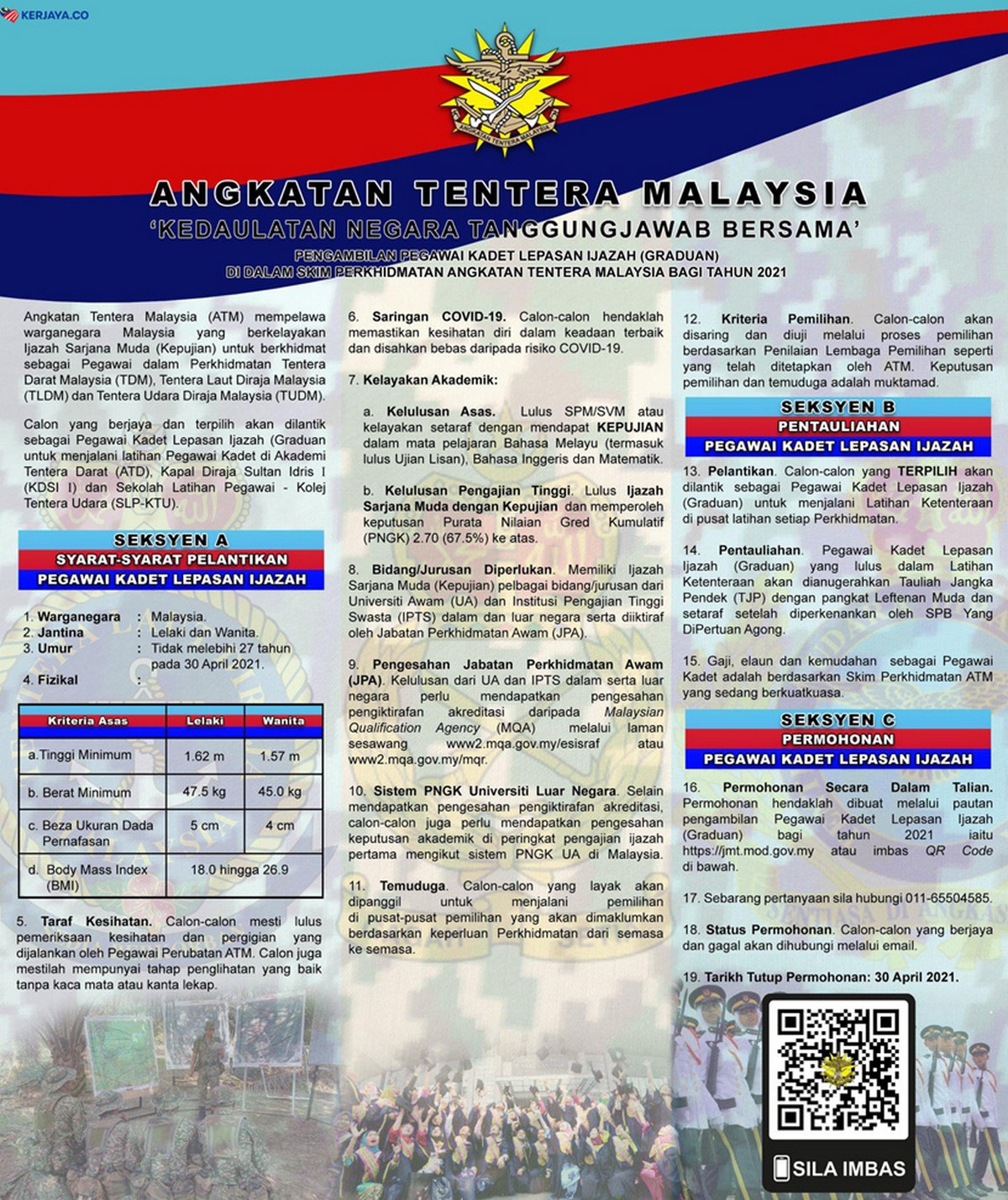 The Malaysian Armed Forces (ATM) is divided into three branches: the Malaysian Army (Tentera Darat Malaysia), the Royal Malaysian Navy (Tentera Laut Diraja Malaysia), and the Royal Malaysian Air Force (Tentera Udara Diraja Malaysia) and they are now having recruitments on all this 3 Army forces line. Young men and women who are interested in picking up guns to defend the country, make the country peaceful, and let the people live and work in peace, can apply.
There are two main types of military ranks in the Malaysian Armed Forces: officer rank and soldier rank.
ATM Armed Forces Officer Application Eligibility:
1. Malaysian citizens
2. Under 27 years old
3. Height: 1.62m (male); 1.57m (female)
4. Weight: 47.5kg (male); 45.0kg (female)
5. Good health and good eyesight
6. SPM results: Kepujian in Malay, English and Mathematics
7. The CGPA (PNGK) for a bachelor's degree is 2.70 or above
8. If the interview is successful, military training will be conducted. After military training, he will become a second lieutenant (Leftenan Muda)
How to 
apply for officers of the armed forces 
:
Official website: https://jmt.mod.gov.my/
Contact number: 011-65504585
Application deadline: April 30, 2021