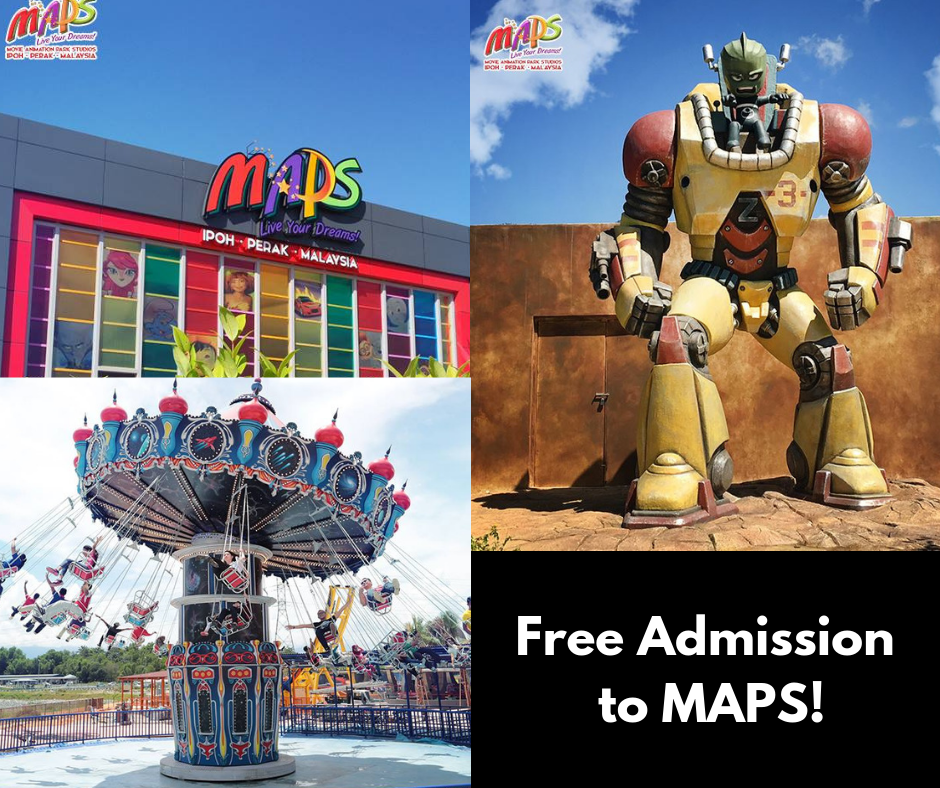 Are you looking for plan for the whole family? How bout heading to MAPS?
In case you didn't know, MAPS (Movie Animation Park Studios) is in Ipoh, Perak and it is poised as Asia's First Animation Theme Park built at the cost of RM520 million is set to be the most exciting dream destination for everyone! There are over 40 attractions in 6 thematic zones and you and your kids will surely enjoy this place
For now, you will need to pay RM145 for it's entrance fees and this will be changed! You will not need to pay anything to enter MAPS theme park starting from 1st March onwards! Just in time for the school public holiday!
What's the story?
According to The Malay Mail, The Perak Mentri Besar Datuk Seri Ahmad Faizal Azumu today announced that there will be no admission fee to MAPS effective from March 1.
This is because the MAPS is moving on to a new business model where instead of collecting the entrance fees, now the visitors can enter MAPS for free but only pay for the rides and attraction which they preferred to play. The ride coupon will be price ranged from RM3 and RM15.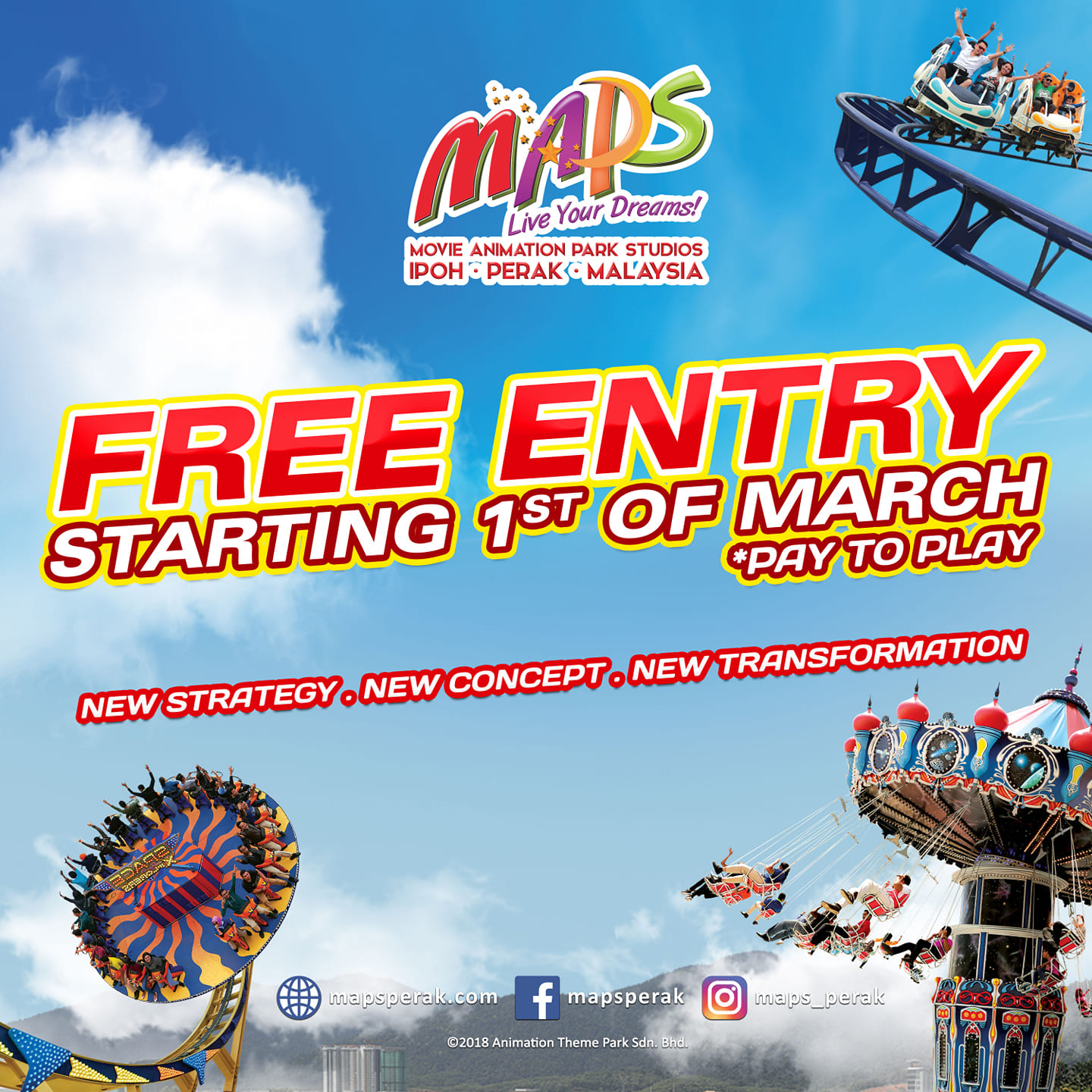 So in short, it's actually a savings to all where instead of spending RM145 for just the entrance fees, now you can choose which ride you want and just use the money on those rides!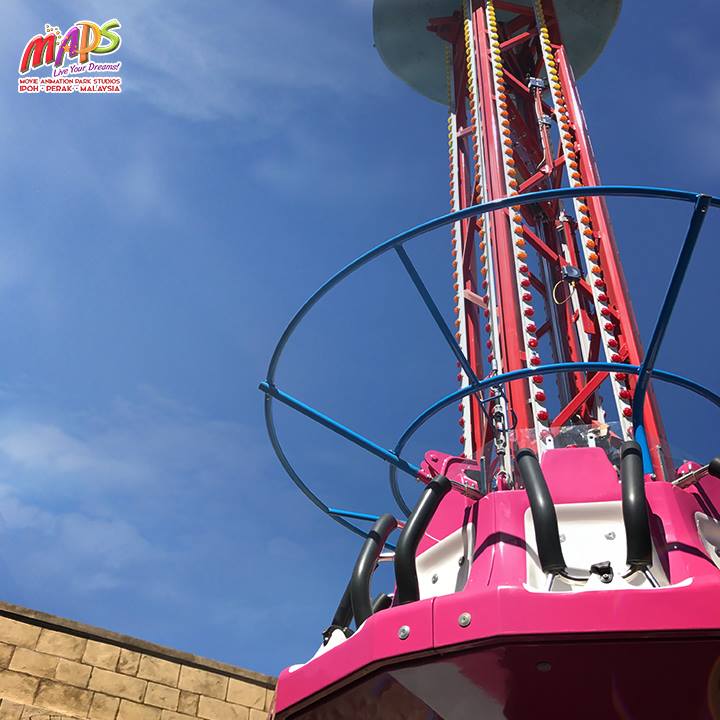 But of course if you want to play all the rides and calculated that it's more worth it to purchase the entrance ticket then you can still opt to purchase MAPS Passport at RM80, which it will entitle the holder to enjoy all rides and attraction for one time with 30 days validity and MAPS Infinite Pass at RM145, which entitles holders to enjoy the rides and attractions unlimitedly.
Hmmm … really good one! At the same time, can visit Ipoh for makan makan trip while vacationing there at the MAPS. Need to really start to plan for the March school public holiday liao!