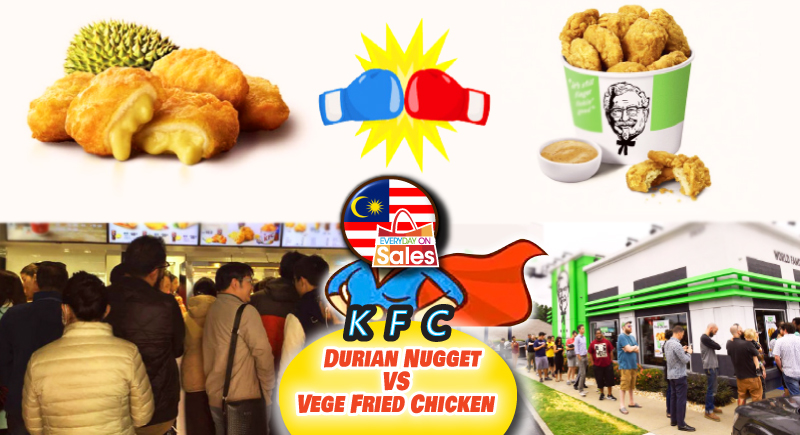 KFC has been getting more and more creative. They have introduced  quite lot of new variety of fried chicken and they have introduced us of how fried chicken should be cooked (in a good delicious way).
Now they are launching another new flavor … the KFC Durian Nugget ..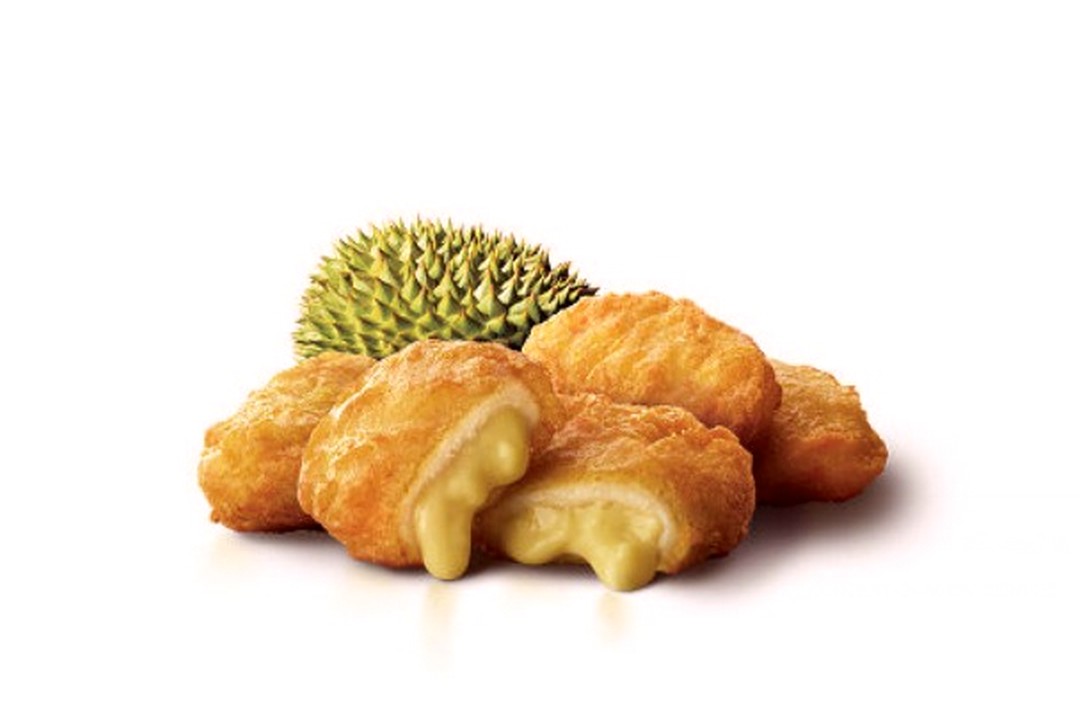 Which to us the flavor is very extreme … It is either you love it or your hate it depending your craving for Durian. But for most Malaysian… surely we are loving it!
But … there is another big but here … This new KFC Durian Nugget flavor is currently only available in China. This shows how the Chinese people likes Durian. If you're wondering how will the KFC Durian Nugget looks like, it's basically the normal nugget but it will be filled with the durian paste inside.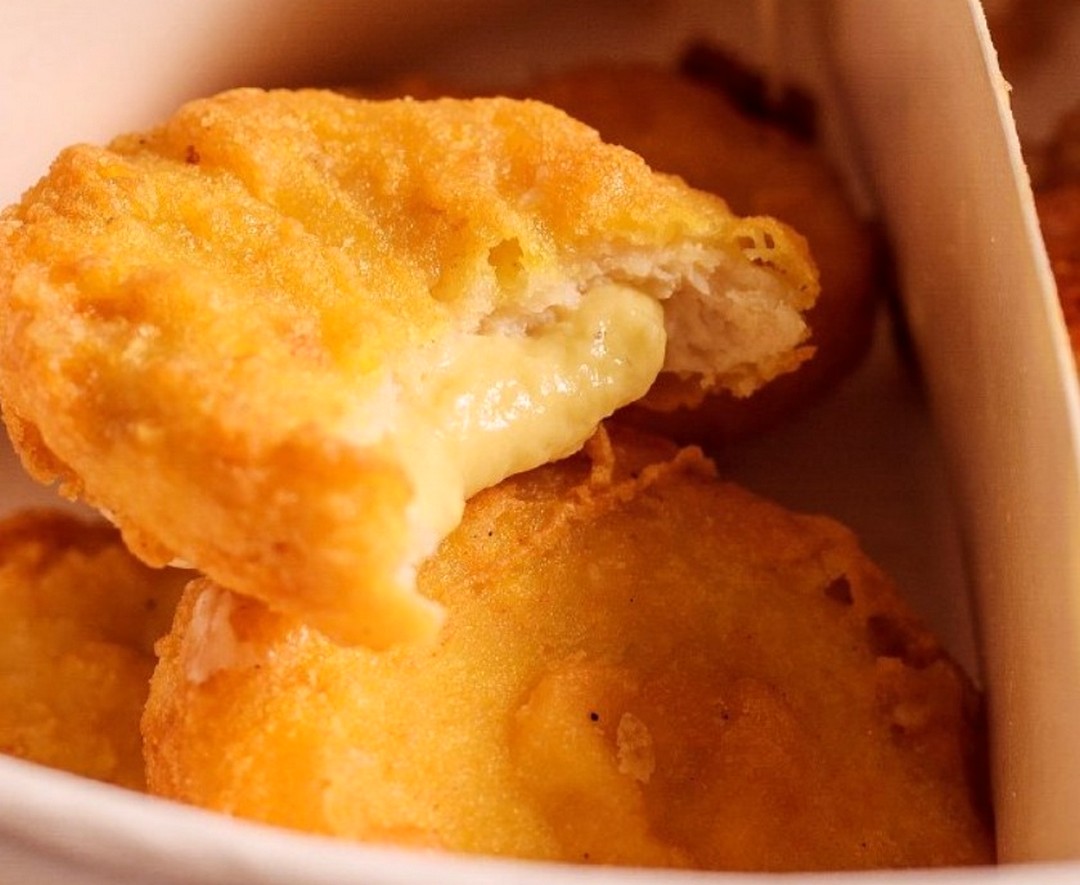 For the price point wise, a set of 4 goes for 11.5 yuan which is around RM6.80. A bit expensive if you compared with what you paying here in Malaysia where it costs you almost about RM8.20 for 6 nuggets which is around RM1.3 compared with RM1.70 for durian nugget. But .. got durian inside one la … why not?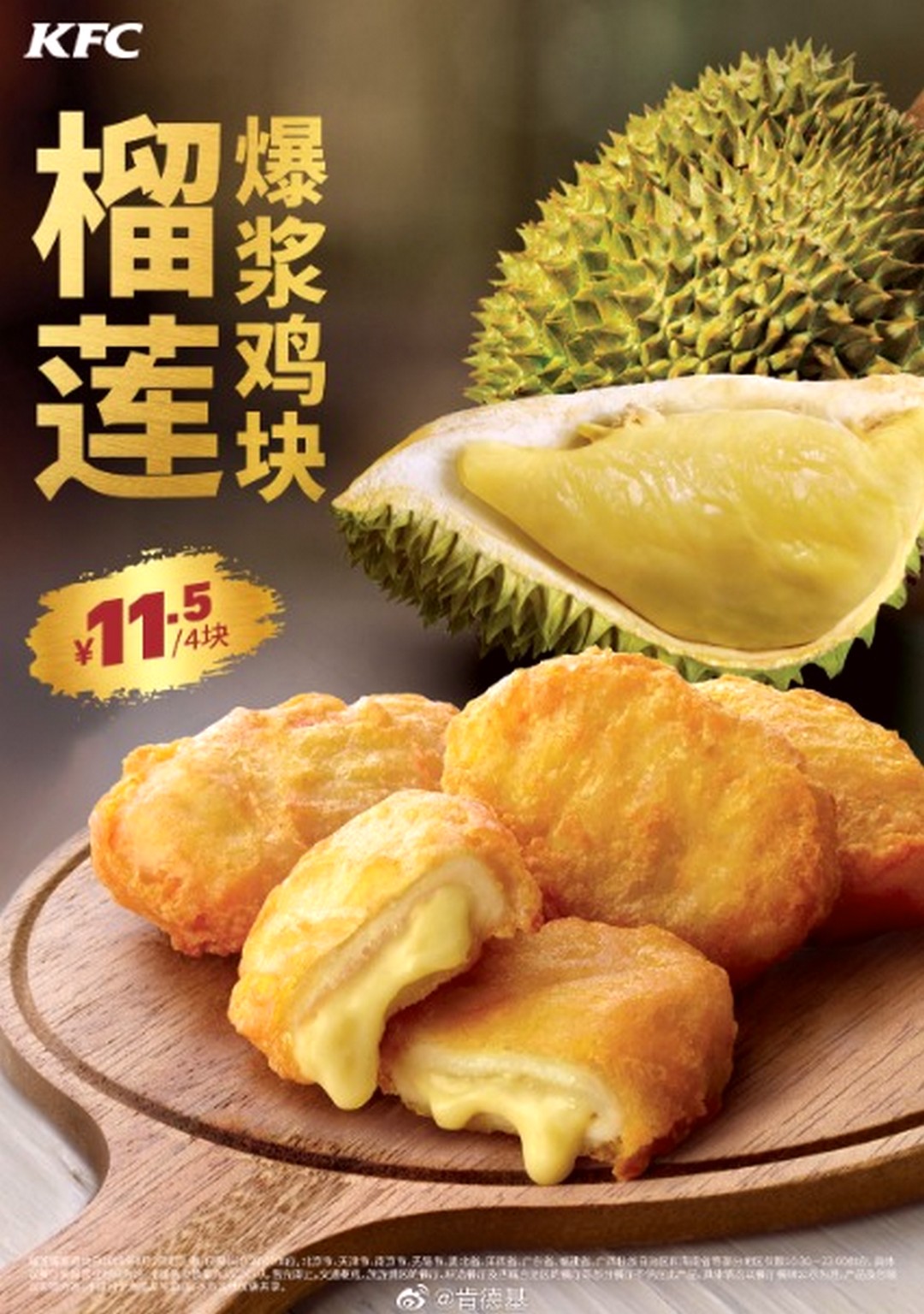 From the outside, it looks like a normal nuggets, but when you bite it, you will see all the paste coming out … Wah liao eh .. see also saliva is drooling le. The Chinese name for the dish actually translates to "Durian Exploding Chicken Nuggets" which explains the feeling when you eat it out!
Wait .. that's not all. You need to also see the KFC Vege Fried Chicken as well
KFC is going beyond Fried Chicken and they have also made a plant based chicken product which in partnership with Beyond Friend Chicken. It actually has being introduced in Atlanta, Georgia, Aug. 27 but it's for a limited time and the results of that trial will decide the plant-based product's future and a possible nation-wide rollout. Everyone is going green, so KFC also starting this initiative as well.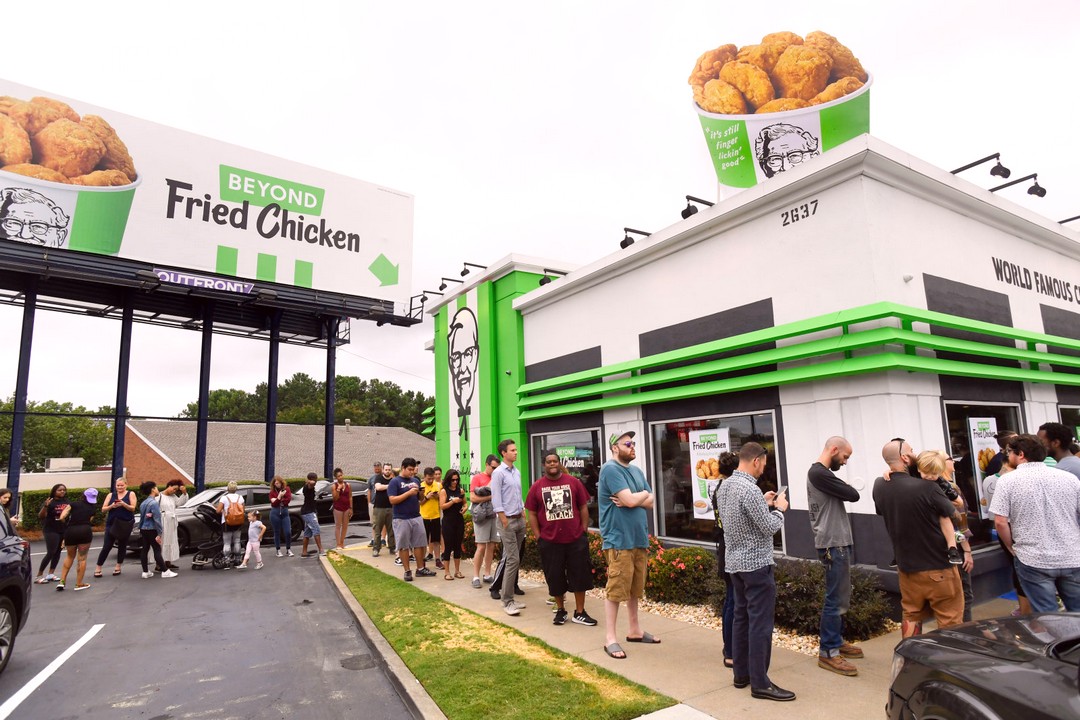 Save the chicken and eat more vege 😂😂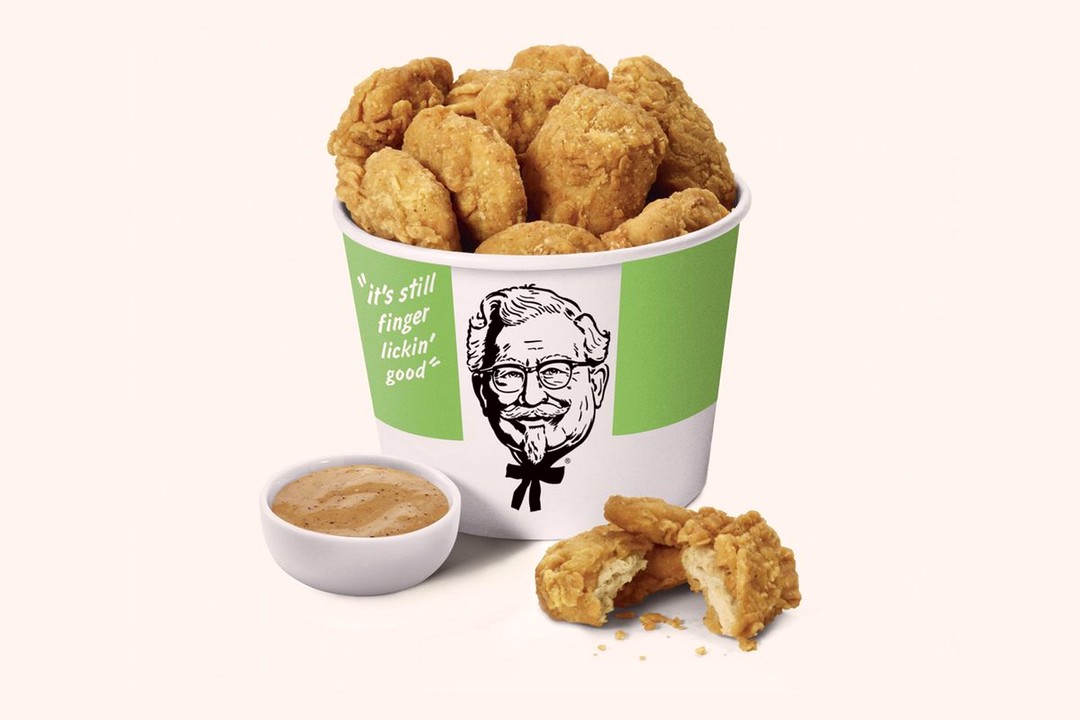 Wondering how does it taste? Here is what Kevin Hochman, president and chief concept officer have to say
"KFC Beyond Fried Chicken is so delicious, our customers will find it difficult to tell that it's plant-based, I think we've all heard 'it tastes like chicken' — well our customers are going to be amazed and say, 'it tastes like Kentucky Fried Chicken.'"
So folks, how eager are you to eat this KFC Durian Nugget or the KFC Vege Chicken? Sadly, now not yet available la but we do hope that KFC Malaysia will read this article and decide to release something like that here. Seriously, which Malaysian doesn't like durian-battered fried chicken la? Ok la .. some small portion might not like it though ….