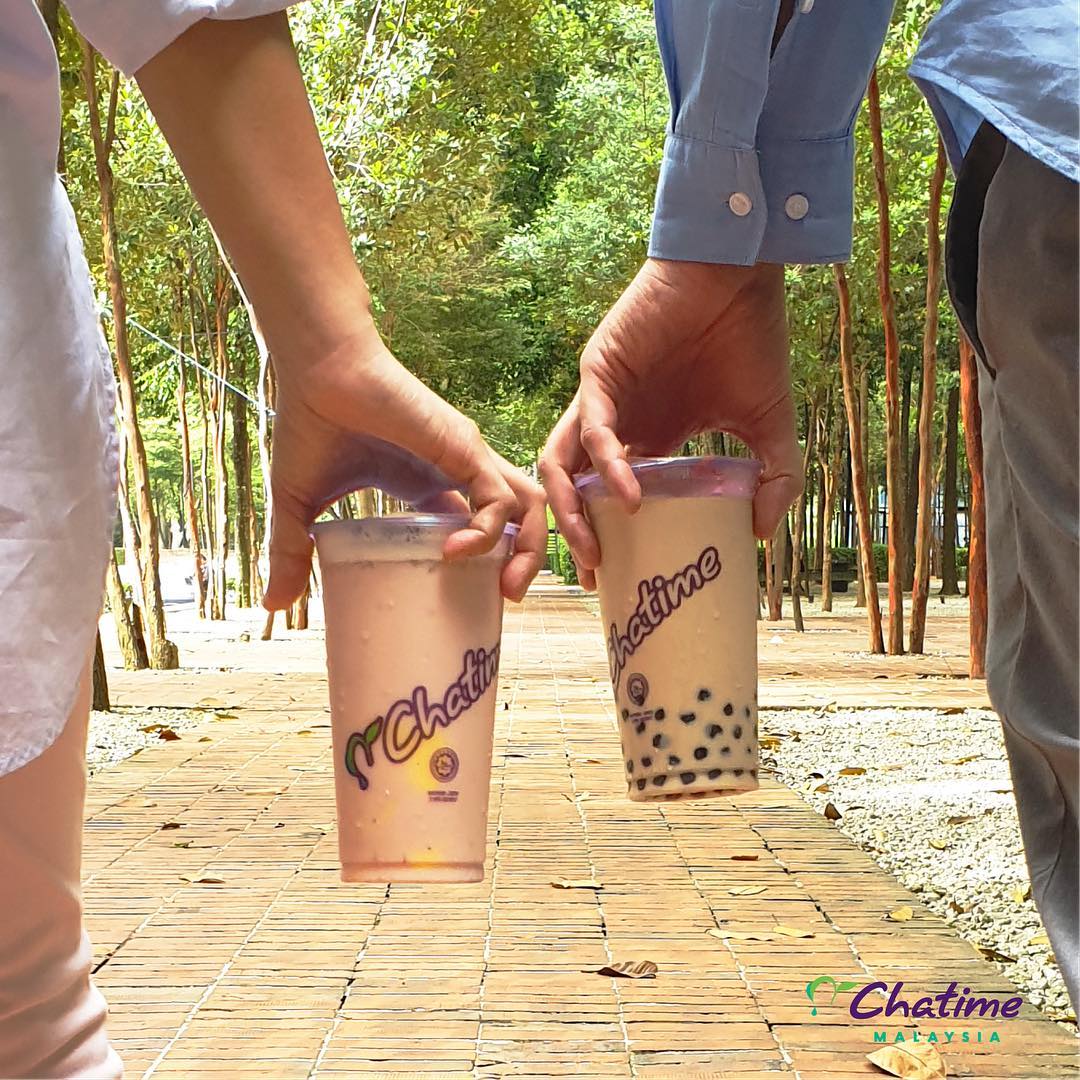 What is Malaysia famous for? None other than the hot weather la … How good if you can have a cold drink to crunch you thirst. So there is nothing better than a cold drink especially drink from Chatime
What's better is that you can just get it for RM1?! Nowaday RM1 cannot even let you ride LRT but you can get a refreshing drink from Chatime with RM1. Crazy right?!
So is there a catch in this deal la? Well, yes but isn't hard to do punya catch. All you need to do is to buy 1 drink and you will get another drink for RM1!!! But you need to purchases a REGULAR drink is entitled to get another SMALL drink at RM1 only!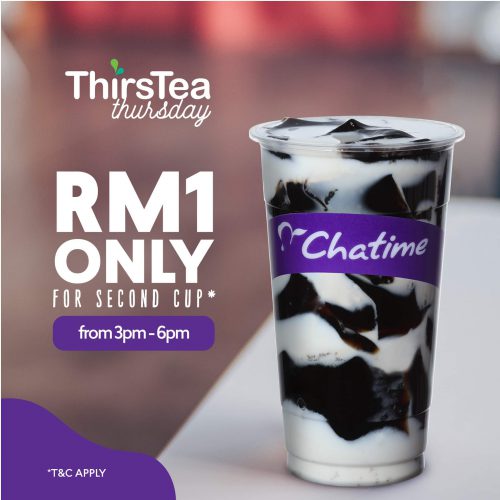 You might not want to miss this cause this is only happening for 1 day!! And there is time limit where it's only applicable  from 3-6pm ONLY. Ok la .. maybe we over already. It's actually happening every Thursday from 3-6pm.
Such a good deal, of course got other terms & condition one la .. Here is the full lists of T&C
Customer must purchase at least ONE Regular drink to entitle the 2nd Cup Small Size for RM1.
Topping Mix-ins are a separate charge from the RM1 promo.
Promotion is only valid on Thursday from 3-6pm only.
The 2nd small drink is not inclusive of Coffee Specialtea series.
The 2nd drink is only for cold option only.
Not applicable with other ongoing promotions.
Not applicable for deliveries.
So other good news is that this is applicable at all participating outlets except for Shell until further notice. So make sure you don't miss this deal and come over to buy 1. Maybe sounded cheap skate but this is the best time to buy your friend a drink … lololol