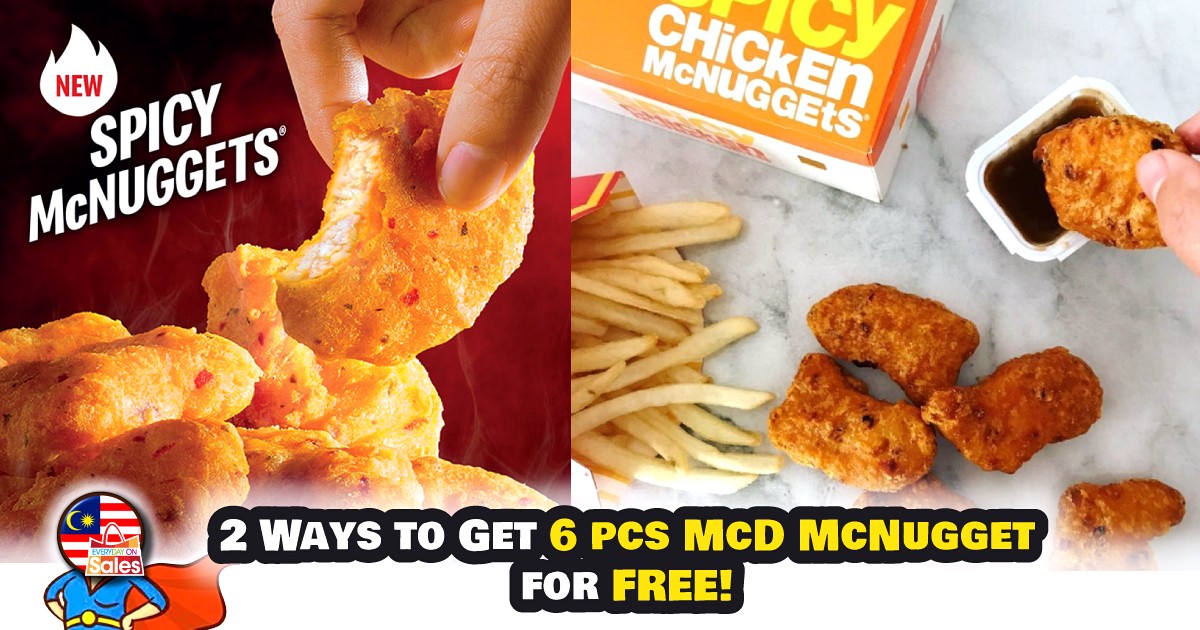 McDonald's Malaysia recently launched spicy nugget with a new taste, which caused a sensation on the Internet. Have you try it?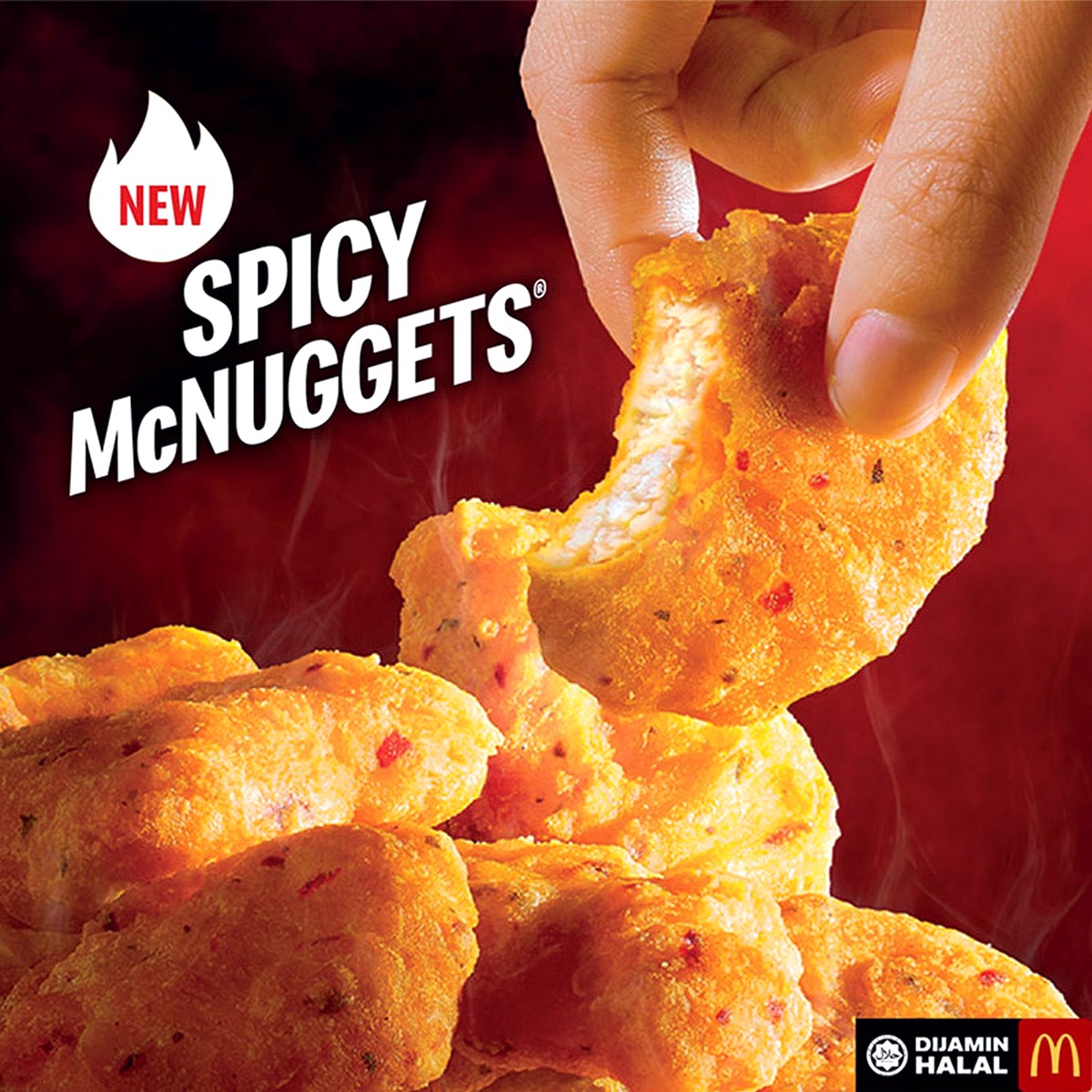 ▼ Here is good news for you, McD announced today that they are giving away free nuggets! There are two ways to get it:
1. McDelivery
Any amount of purchase, as long as you order takeaway through McDelivery, you can get 6 Spicy McNugget!
However, sharp-eyed netizens should have noticed the small word "Limited time only" in the picture above. At present, McD has not revealed when this offer will end, so move fast ~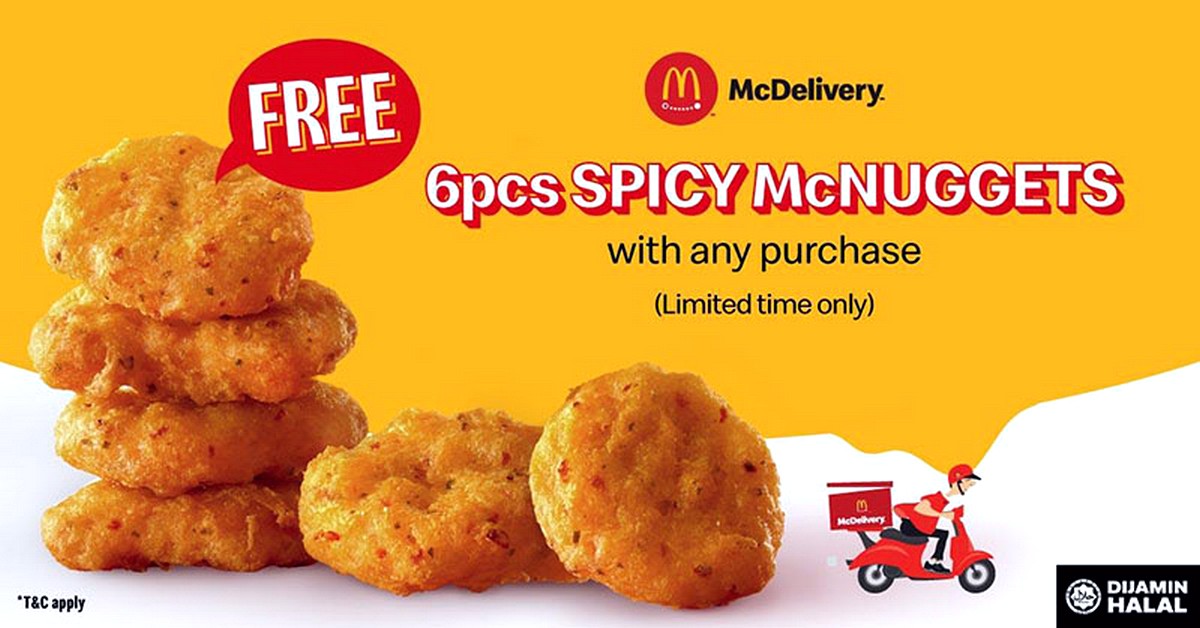 2. Drive-Thru
Another way is through Drive-Thru. As long as you spend RM30, you can also get 6 Spicy McNugget for FREE!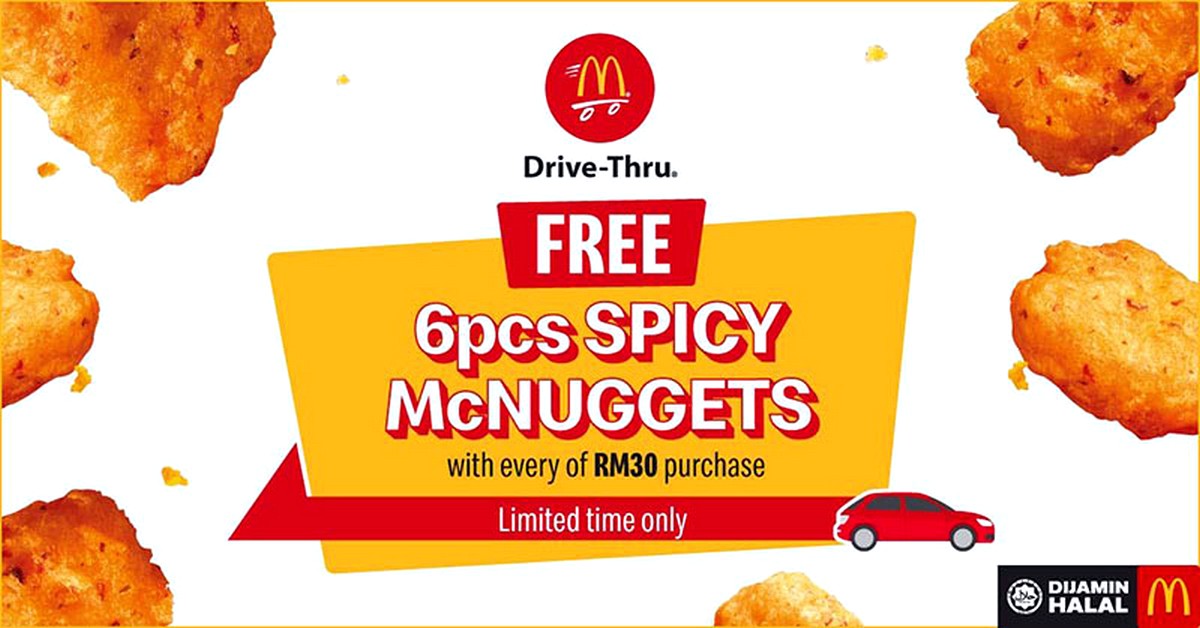 It is worth mentioning that if you are a VIP member of DriveThru, when you spend RM30 or more, you can get 6pcs FREE Spicy McNugget + Free Orange McFreeze or Free French Fries!
Promotion time: Now till further notice