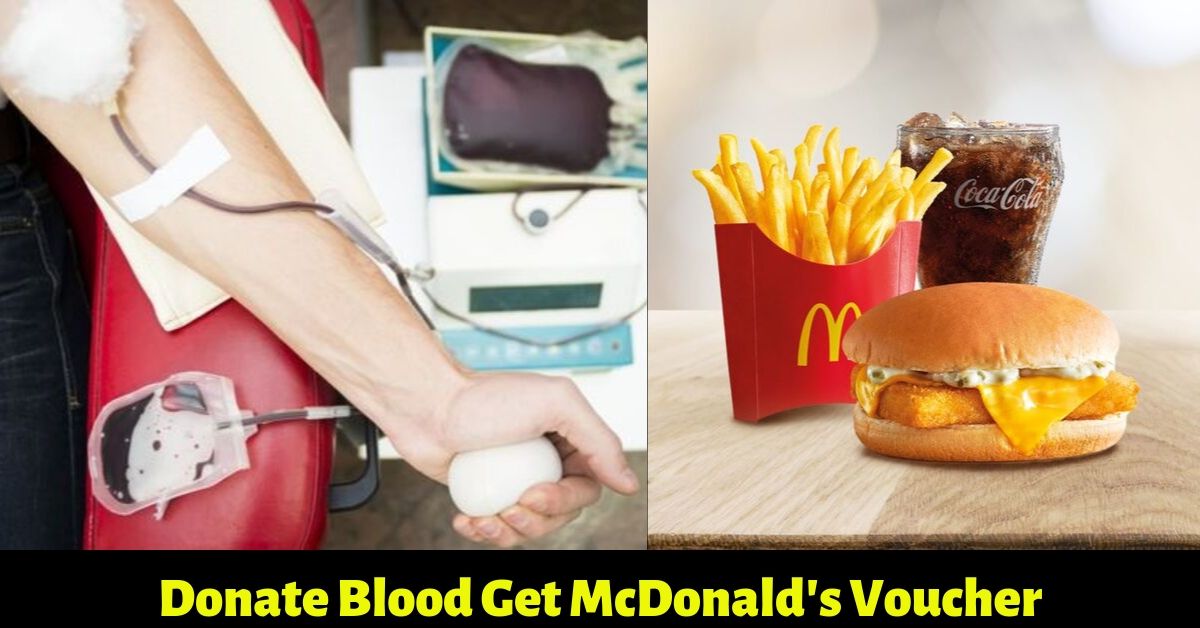 Did you know that you can save 3 lives with 1 pint of blood. Now even better when you help those in need and in return … you will get a RM20 McDonald's Cash Voucher!
McDonald's Malaysia is organizing a blood donation drive and they are call all the blood donor to come over and donate. For your noble action, of course they will also give you something back in return. They will ensure all your blood donated is being rewarded accordingly!
But hold up, here is the lists of the things that you can get when you do a blood donation:
RM20 McDonald's voucher
McChicken Value Meal with Sundae Cone
McCafe Drinks (Any Coffee/Latte/Hot Chocolate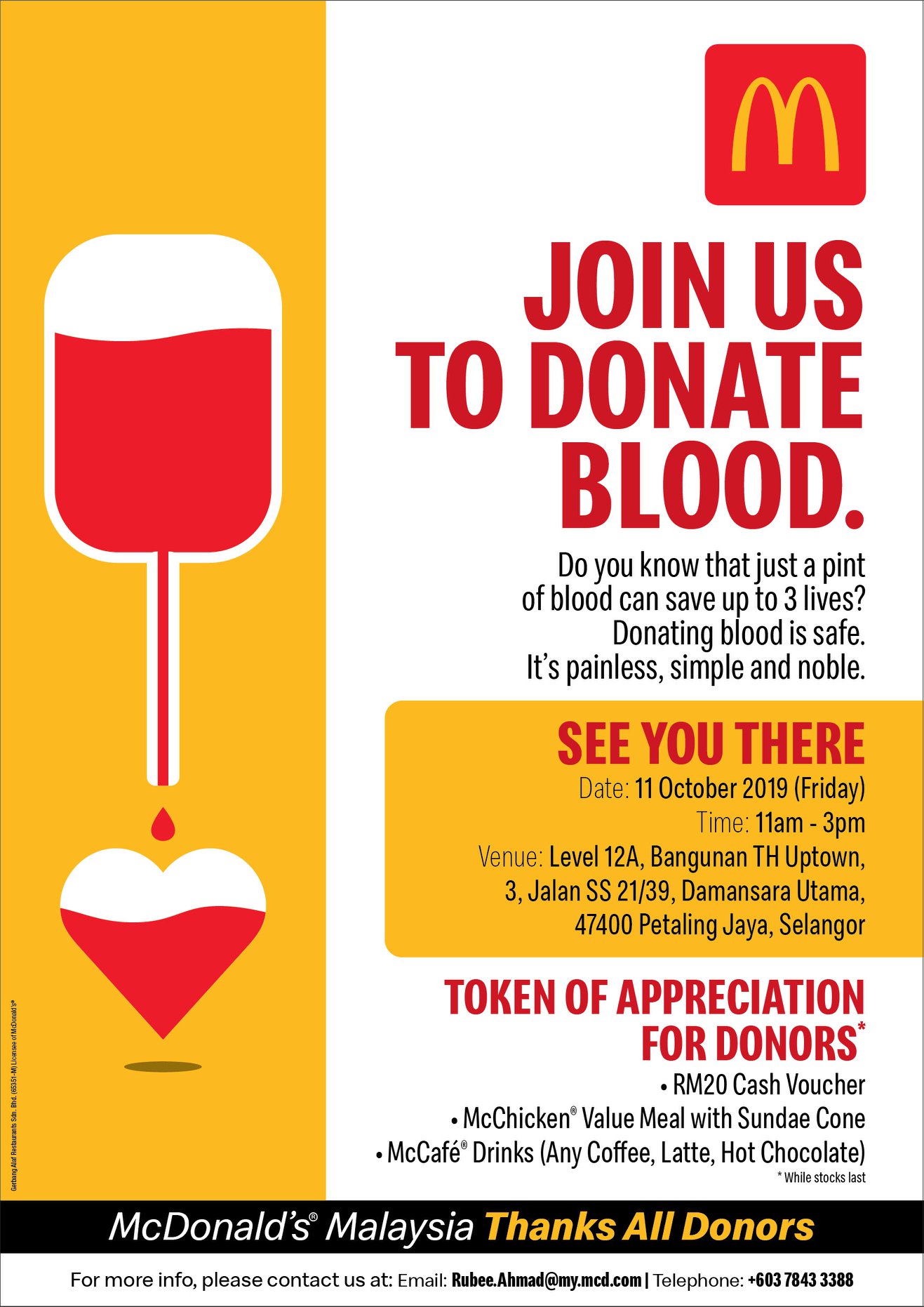 So if you're interested fo this special blood donation event, then you need to head down to the below location details and date time for it
Event Details:
Date: 11th Oct 2019
Time: 11AM – 3PM
Venue: Level 12A, Bangunan TH Uptown, 3 Jalan SS21/39, Damansara Utama, 47400, Petaling Jaya Selangor
Donating blood is noble and it can help to save lives. At the same time, you can get a McDonald's meal. If you asked us, that's a great deal!! Make sure you come over and invite your friends along too!