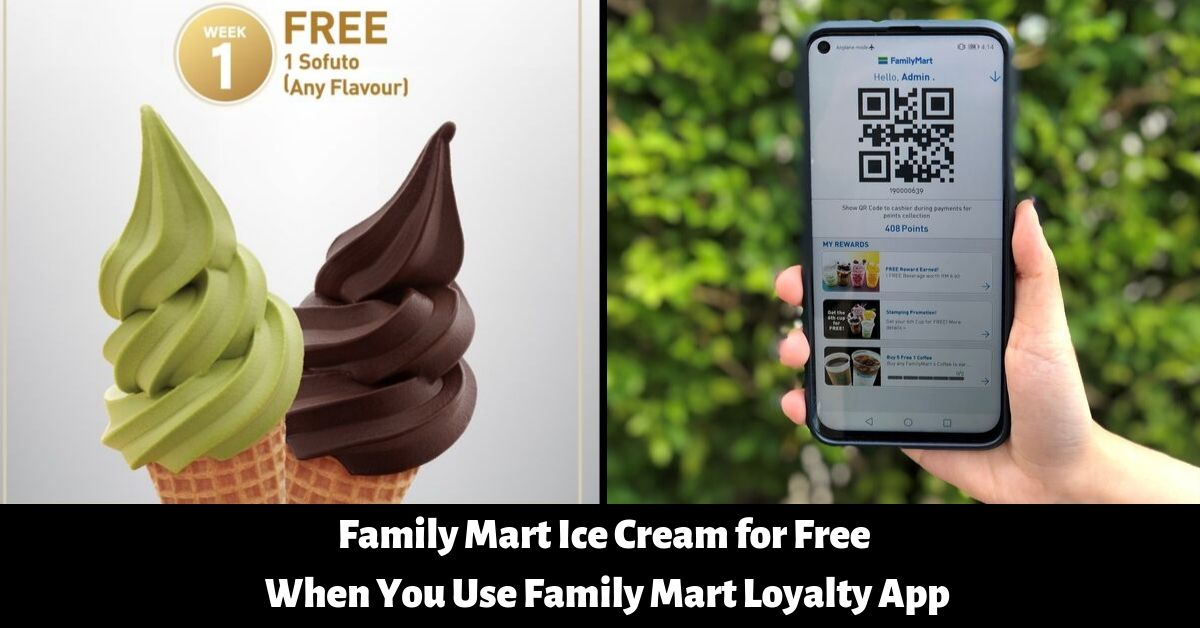 Nowadays, Family Mart is like everywhere. Everywhere you go, you sure see Family Mart one. Now the Family Mart is bringing their game to another level where they have launched their loyalty programme Family Mart Loyalty App called MY FamilyMart.
Of course, being part of the membership surely have perks one. If you're wondering what's the perk.  As part of Family Mart's membership perks, members earn 1 point for every RM1 spent. All you need to do to earn these points is to show the  QR code to the cashier to be scanned before paying for a purchase. You can use these accumulated points  to redeem future deals and rewards.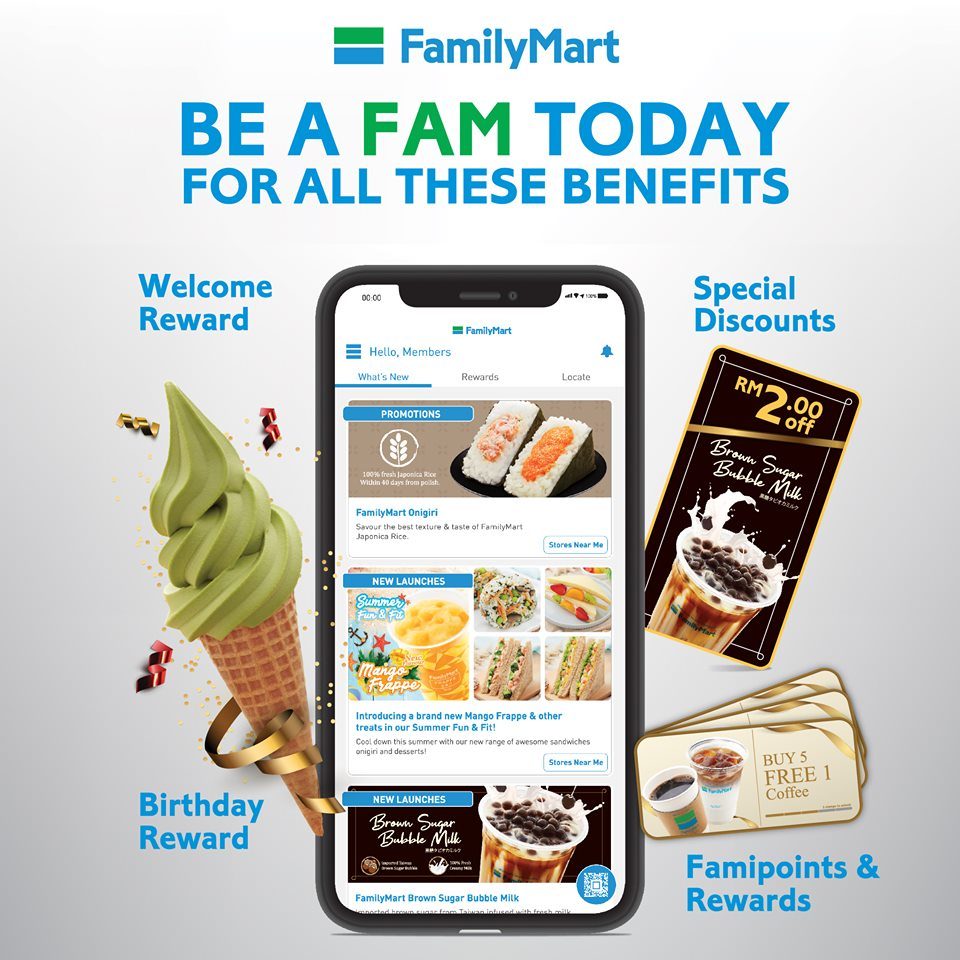 Since they are launching their new apps, on its first week of promotions, Family Mart is offering customers a free ice Sofuto cream of their choice in either green tea or dark chocolate flavours. Aside from that, to encourage more usage on the Family Mart Loyalty App, Family Mart be giving away weekly in-app vouchers to members who spend a minimum of RM5 in a single receipt.
Of course if it's your birthday and you have the Family Mart Loyalty App, you can claim a complimentary Sofuto ice cream during their birthday month.
So what ya waiting for? if you're frequent visitor to the Family Mart, then you need to get the MY FamilyMart. The apps is available for download on both Google Play and the App Store.