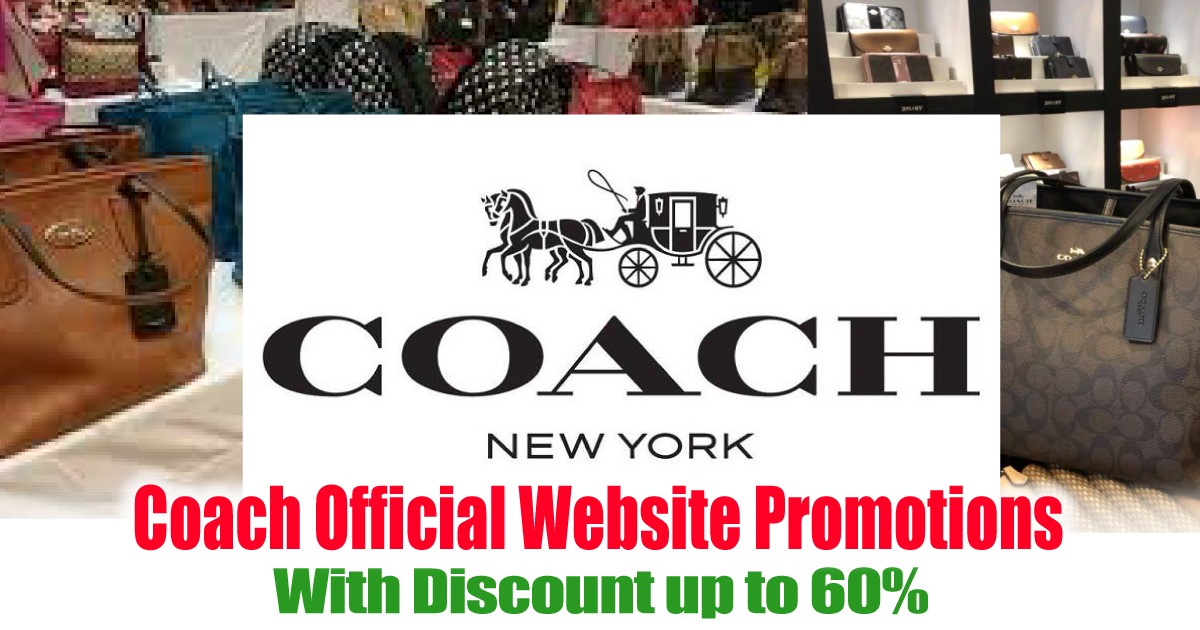 Coach Official Website Promotions With Discount up to 60%
Discounts are available at Coach's official online store, the famous American leather goods luxury brand! As long as you buy online, you can buy various styles of Coach brand-name bags! The point is! There is also a discount of up to 60%! More cost-effective than buying on site!
All discounts include handbags and wallets! note! Limited stock! First come first served! It will be the great time for you to grab your favourite Coach handbags, wallet and more on this promotions now!
Buy Coach through Lazada, West Malaysia shipping fee starts from RM4.80, Sarawak & Sabah shipping fee starts from RM35.
If you are not satisfied with the product, you can return it within 15 days. The most important thing is that you can guarantee to buy genuine products and enjoy a 1-year shelf life! Hurry and check out their sales now from their Website here!