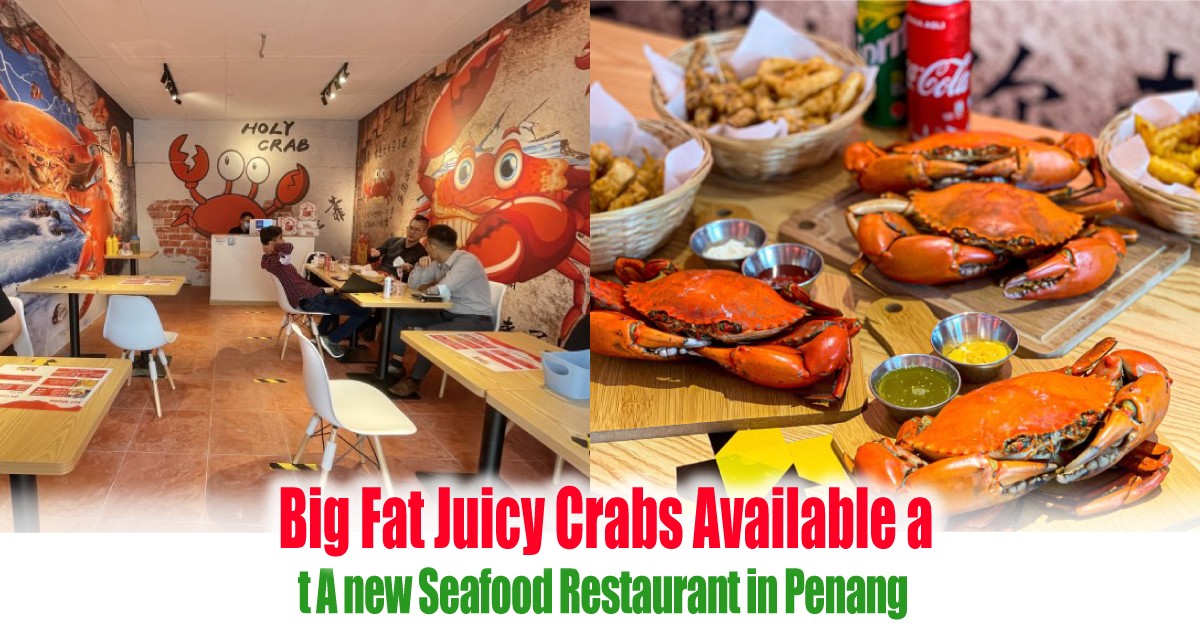 Big Fat Juicy Crabs Available at A new Seafood Restaurant in Penang
To all foodies, when it comes to seafood restaurants you will certainly love those fat and juicy crab which will be a heaven choice for all crab lovers out there. Now you can find these big fat juicy crabs at Holy Crabs@Penang at an affordable price.
Nestled in the Lebuh Tye Sin, this Holy Crab is a new restaurant here that specialize in crabs and big fat crabs where you will be spoiled with their wide choice of seafood available here. And they even store their own live crabs upstairs and are pawned upon orders to preserve the freshness of the crabs.
While their menu can be straight forward the best part of their crabs are weighted at an average of 500 – 600 grams which is bigger than the usual offered in the market which is just 400g. The crab is then cooked in the simplest way to preserve the flavors and freshness of the seafood here which we have tried out the crabs here and you will find the juices exploded right in your mouth on the first bite.
While it could get messy during the process of eating your crab, therefore the shop even provides cute aprons and gloves while you are enjoying your crab feasting moment here and currently the Holy Crabs only provides free delivery within 5km radios and RM1 per Km which you can order from here. So don't wait anymore, check them out if you are at Penang now or if you are planning to visit Penang this weekend!