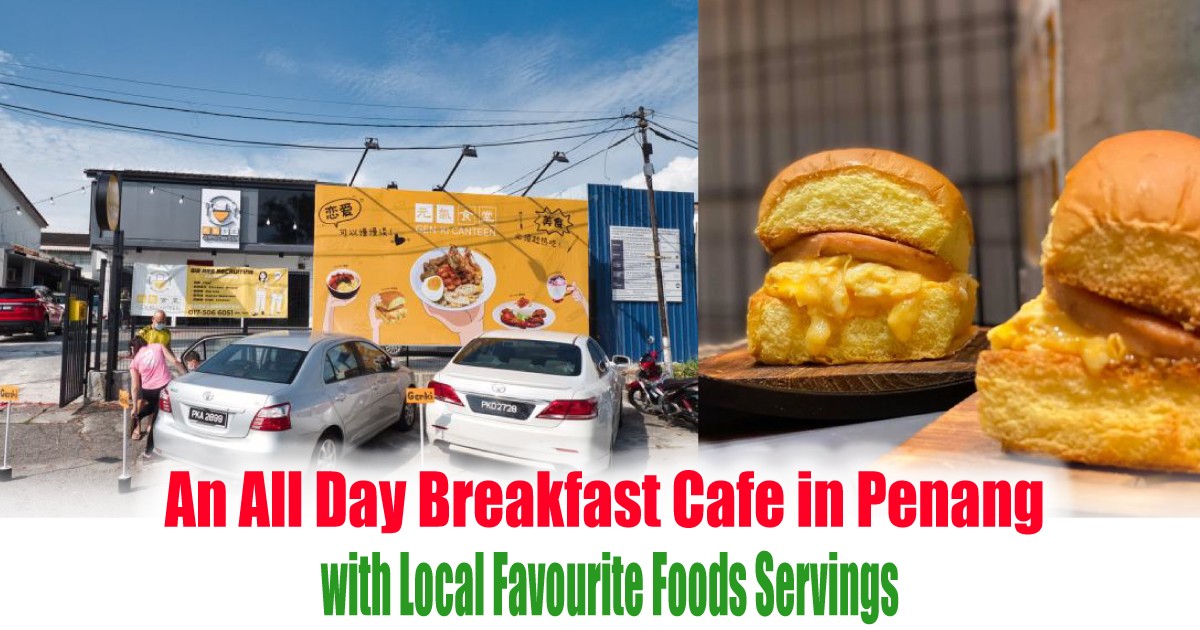 An All Day Breakfast Cafe in Penang with Local Favourite Foods Servings
When it comes to waking up early for breakfast it just something not that trendy on the new generation. But now with the Genk-Ki Canteen where you can find a breakfast menu all day long with some local favorites where they even open until nighttime. Located in Greenlane, this canteen has just open their door with delicious homey breakfast dishes with local touch.
With an ample parking spots to park right in front of the shop, you don't need to worries about the parking space here. Gen-Ki Canteen offers a selection of breakfast fares, including local favourites like Toast and Egg, Nasi lemak, Milo Dinosaur, Kopi Peng and their signature Hokkien Mee, which is our favourite among all. On the Western side, find dishes like ham and cheese sliders, scrambled egg on toast, and more.
Gen-Ki Canteen
Address: 4E, Jalan Masjid Negeri, 11600 George Town, Penang.
Operating Hour: 10 a.m.-10 p.m. (Daily)
Status: Non-Halal