If you're in KL town this weekend then you need to take note. There will be road closure and it's major road closure summore this weekend (Saturday and Sunday) ) in conjunction of the 2019 Kuala Lumpur Standard Chartered Marathon (KLSCM). The KLSCM is a annual marathon event and it's quite a big event.
In cause you didn't know (which believe most of you already know), this marathon is one of the biggest running event in Malaysia. Many people who are not able to register through for this marathon summore! Even it's not the blue sky (haze season) but we foresee people will still be participating in this marathon. There will be foresee 40,000 runner who are participating in this marathon
For this weekend, due to this major marathon event, there will be 28 road closed. These roads are closed are mainly in the heart of the city and the expected closure time will be from 7AM till 10AM on Saturday and 3AM till 11AM on Sunday.
Here is the full lists of the road closure on this weekend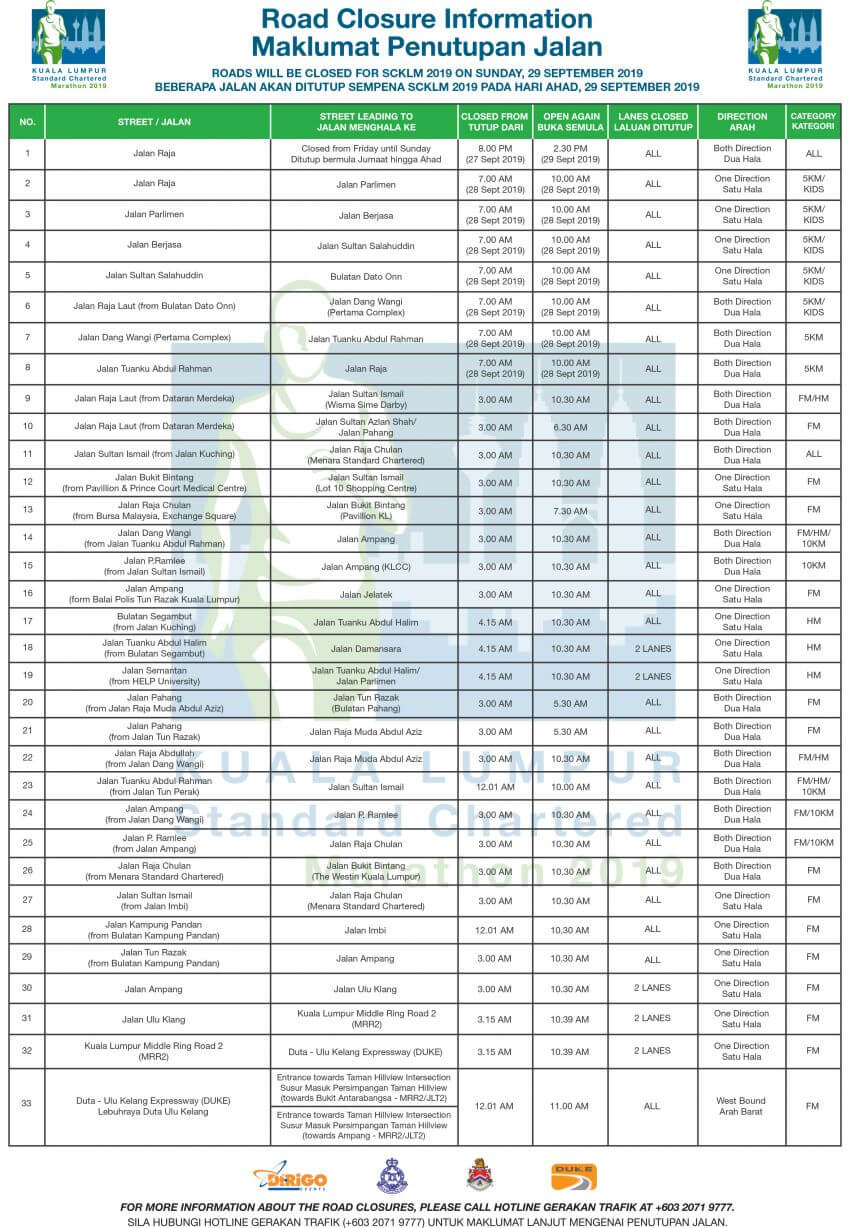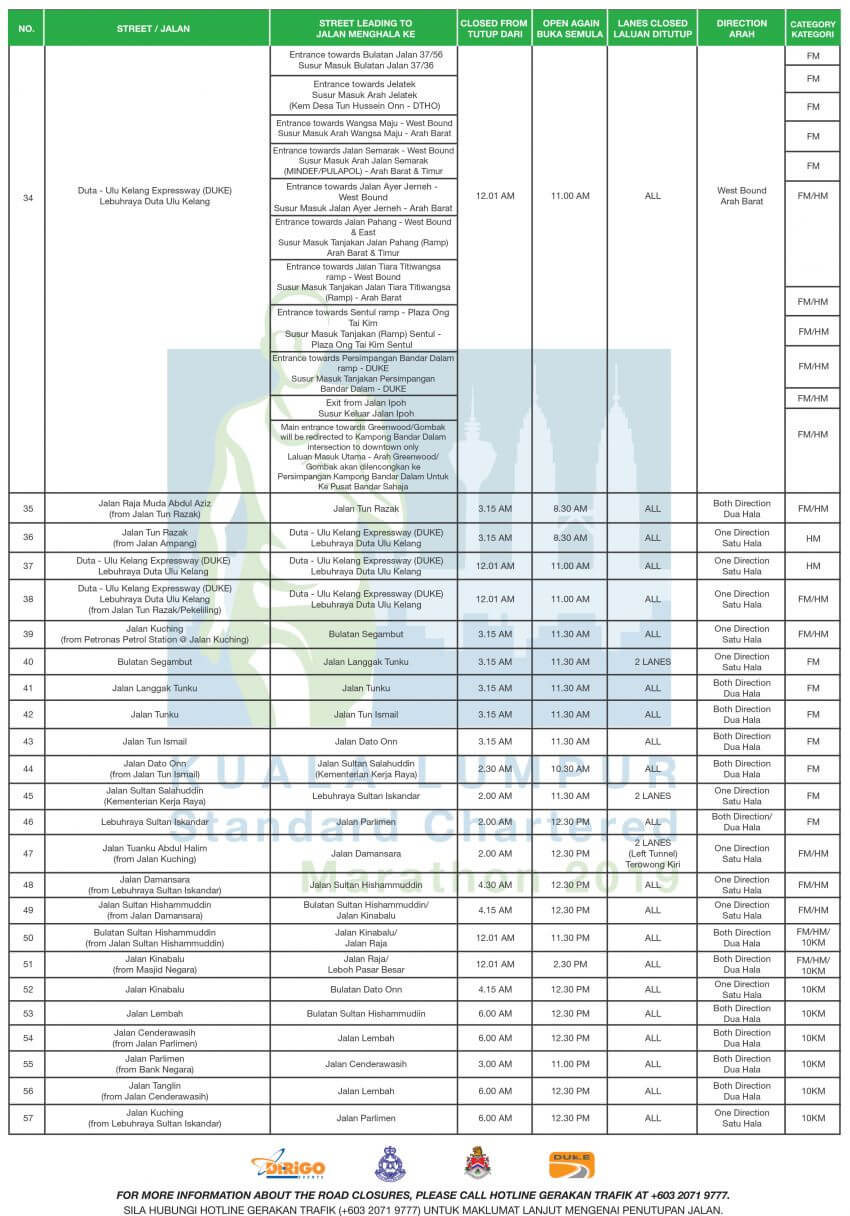 For more information, make sure you visit the
official website
and get those details.
Make sure you plan your journey and avoid using these major road else you will be stranded in the traffic.