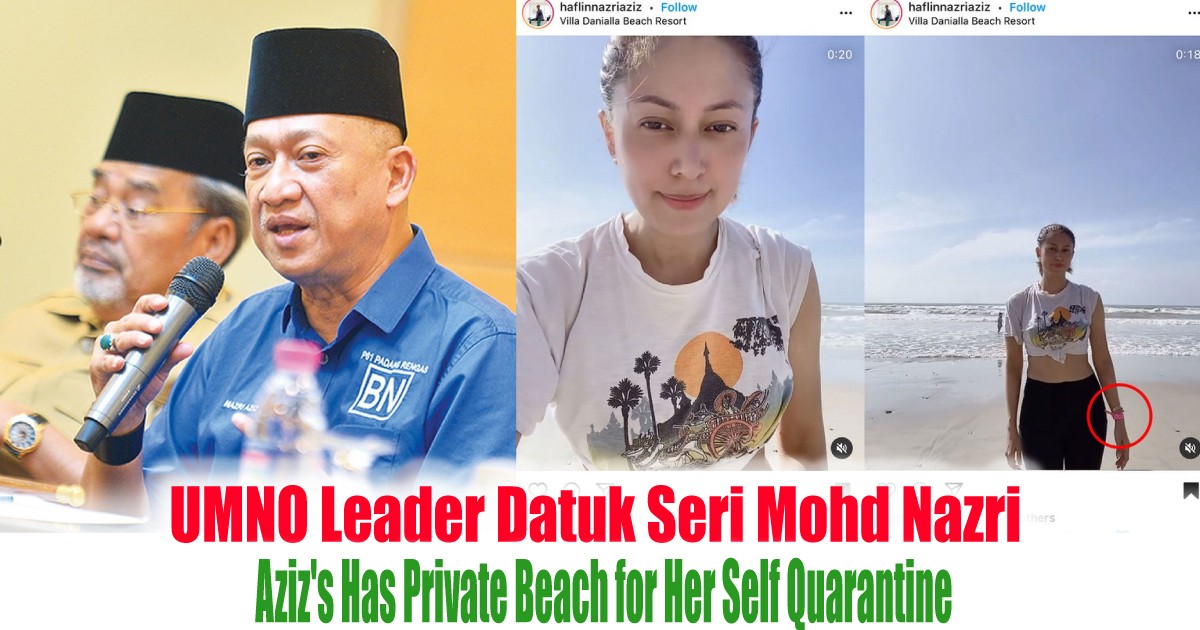 UMNO Leader Datuk Seri Mohd Nazri Aziz's Has Private Beach for Her Self Quarantine
When it comes to our Malaysian's politician, sometimes you can just envy their life were you can find they are having luxurious life with fortune which is mind blowing. As the recent where the Umno Leader, Datuk Seri Mohamed Nazri Aziz's wife has denied the allegation that she has flouted the home quarantine after a video showing that she is playing with her children by a beach in Bachok, Kelantan went viral.
In the video, Datin Seri Haflin Saiful can be seen wearing a pink wristband and her children can also be seen in the background playing in the water with a qoute of "Best Home Quarantine ever". As netizen questioned why she can be outdoor while serving home quarantine, and she mentioned that it was her own private beach, so it is all her own territory in her own compound. It is believed that Haflin and her family caught the virus from Nazri when she personally fetched him from the airport to catch a plane to Kota Bahru from Kuala Lumpur on 12 January.